'Transluscent Blades' by GRIN
Heavy psych doom duo GRIN deliver an experience that is both soothingly spiritual as well as intensely carnal.
---
The Berlin-based musicians and power couple Jan and Sabine Oberg (of Earth Ship renown) purposefully embrace this paradox, creating music that is both raw and exposed. Sometimes surviving on the power of a single riff, then swelling to the sounds of a catastrophic planetary devastation, the band's sophomore album takes cues from diverse styles such as post-metal, grunge and shoegaze.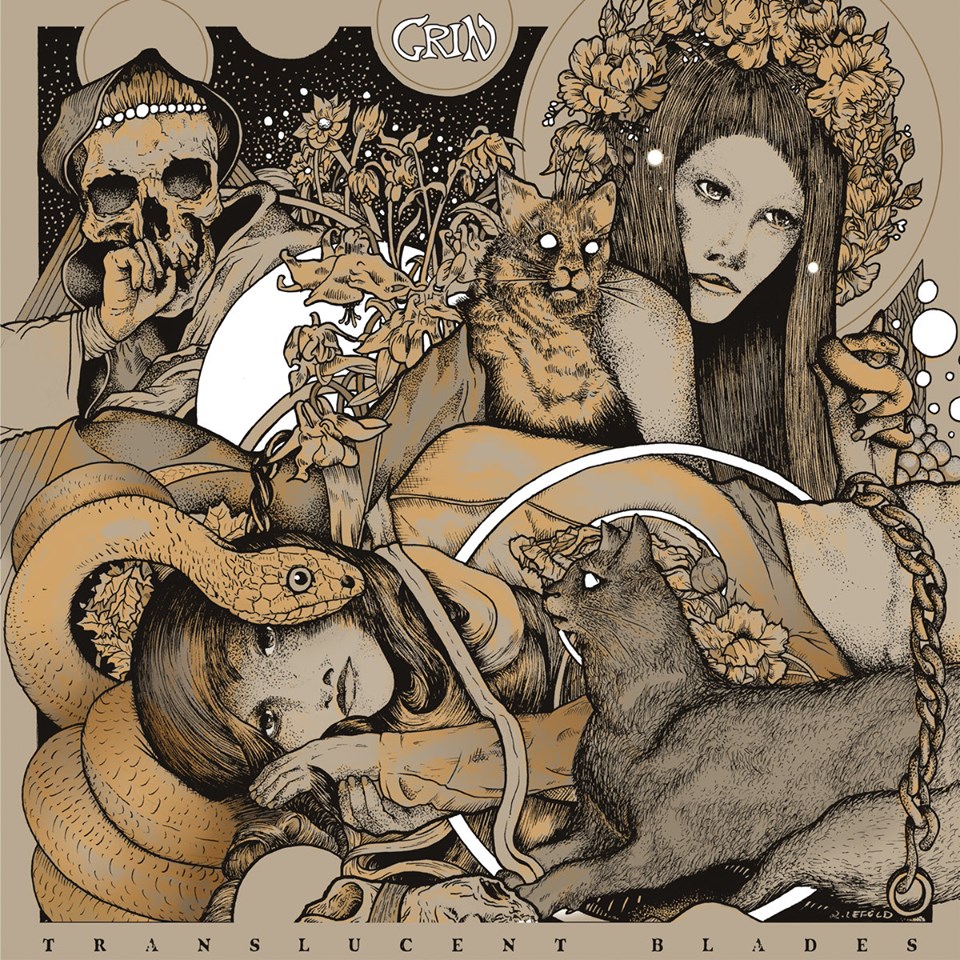 A hallucinogenic trip through massive walls of deep roaring bass thunder, relentless cannonball drum hits and gut-wrenching heaviness. GRIN is a newborn two-piece, nasty behemoth, howling from Berlin.
GRIN Bandcamp
GRIN Facebook
GRIN Instagram
Crazysane Records Official Website
Crazysane Records Facebook
Cratysane Records Instagram