The Cult Of Dom Keller interview
The Cult have been frying skulls and melting brains for over a decade and their fifth full-length will not disappoint fans of their gothic-tinged stoner skronk.
---
With Ascend! The Cult Of Dom Keller have reached the apex of their post-apocalyptic, scalp sizzling sonic freak-out vision as they pull you down a visceral black hole that leaves ears ringing and heads reeling.
The Cult Of Dom Keller have been active for more than 10 years now. Have you made any changes to the original line-up?
Ryan DelGaudio: Can I first just say thanks for the support you have given Cult Of Dom Keller since the early days. 'It's Psychedelic Baby' has always been a massive supporter of our musical output and we really appreciate it.
Right, to answer your question.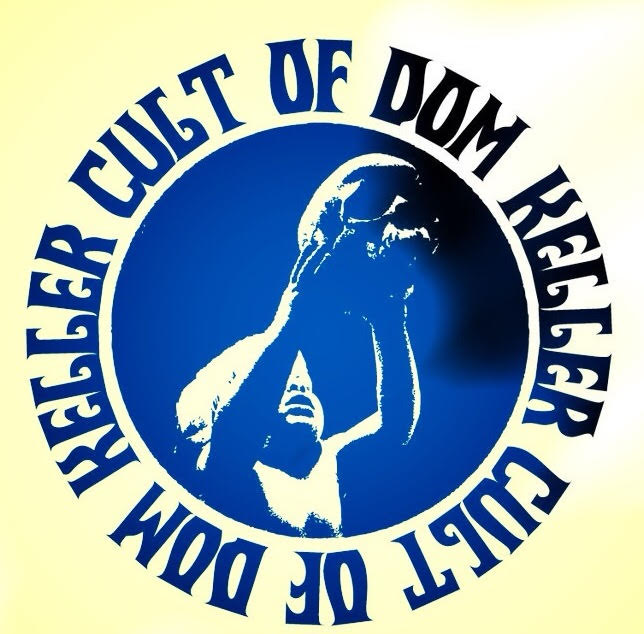 We started Dom Keller all the way back at the end of 2007 and there has been a few different faces come and go. Bass players and drummers have passed through our ranks whilst we experimented with different set ups (two guitars no bass, two guitars and bass etc) but the main core of myself, Neil and Jason has always been there. We have had a few drummers pass through the ranks but when Al joined in 2015 that really did feel like the missing pieces and recently we have another new face when Liam joined on bass duties which allows us to continue the band whilst Jason (bass player) is stateside with his family but when he rejoins us then he simply slots in as another guitarist and we become an even mightier wall of noise when we play live as a two guitar line up.
"Originally the idea with Dom Keller was to make a band that sounded like the Velvet Underground being played by Black Sabbath"
What can you tell me about some of the first albums that you recorded? What would you say are some of the most important influences for you back then?
The early EPs we recorded were really raw affairs – one mic in a room with vocal overdubs done in various bedrooms and basements. It was more about capturing a feel, an idea at the time or even a sound and it's that spontaneity which was the seed for Ascend!. As for influences? Well, between us we all have a really eclectic and wide range of influences. For example, Neil is a massive Scott Walker and Amon Düül II fan, Jason is a massive psych head a la Acid Mothers Temple and Spacemen 3 and my love was/is obscure/weird 60s records and those rock outsiders like Michael Yonkers, Chrome and Skip Spence and all those deranged 60s acid punk gems – so between us it was an exciting melting pot of inspirations and influences where anything went – amps and pedals plugged in channeling the freak spirit. Originally the idea with Dom Keller was to make a band that sounded like the Velvet Underground being played by Black Sabbath – the really early demos aren't far off. Really heavy and primitive. We used to jam for hours and hours into the early hours of the morning and talk about our favourite films like Holy Mountain and Eraserhead and talk about our favourite Bukowski novels and drink too much and it felt like we were in our own world. We felt like a real outsider band in our hometown – too heavy and weird for the indie kids and too strange and 'out there' for the metal heads. We were most definitely a square peg in a round hole when we were playing live around the UK which led us to playing less at home but suddenly in Europe and the US we seemed to find a niche for whatever it was that we were doing. We didn't even realised there was a modern psych scene so when we started to get offers in to play festivals and shows outside the UK it felt great that there was an underground scene that felt like we did about all the great lost music out there. When we were invited to play Austin Psych Fest in 2011 that really pushed our profile as one of the first UK bands to go there and led us to releasing our debut album on The Reverberation Society record label (the US label ran by The Black Angels) but it was delayed until 2013 and that's when we started to build momentum. We were now touring Europe and playing festivals such as Roadburn and Yellowstock and building up an exciting network with like minded bands and discovering all these exciting and incredible artists and promoters and record labels like Fuzz Club and Cardinal Fuzz were beginning to make a name for themselves for releasing quality exciting music.
Cardinal Fuzz and Little Cloud Records released Ascend!. Is there a certain concept behind it?
With Ascend! the idea was to make a raw, honest blown out record. We've never been interested in making the same record twice. Our self titled debut I always think was a great introduction to us – the right balance of dark and light, trippy and weird songs whilst our second album Second Bardo was slightly more experimental and droney but still retaining those weird little songs that I think we're good at making. It was with our third album Goodbye to the Light, that ironically we had some big exposure (radio 6 was playing the two singles) and with that album that was us trying something totally different. We had an idea of this massive, dark journey album from this vast compilation of demos that we had all done between us. It was the first time we had gone into a 'proper' studio and I think a lot of fans who had loved our earlier stuff didn't get it instantly but I think over time it's become a grower. With Paradiso Is On Fire the idea of the double live album was to put out a record straight after Goodbye to the Light that showed that as a live band we were still a force to reckon and so with Ascend! we wanted to make a record that people would be like "WTF".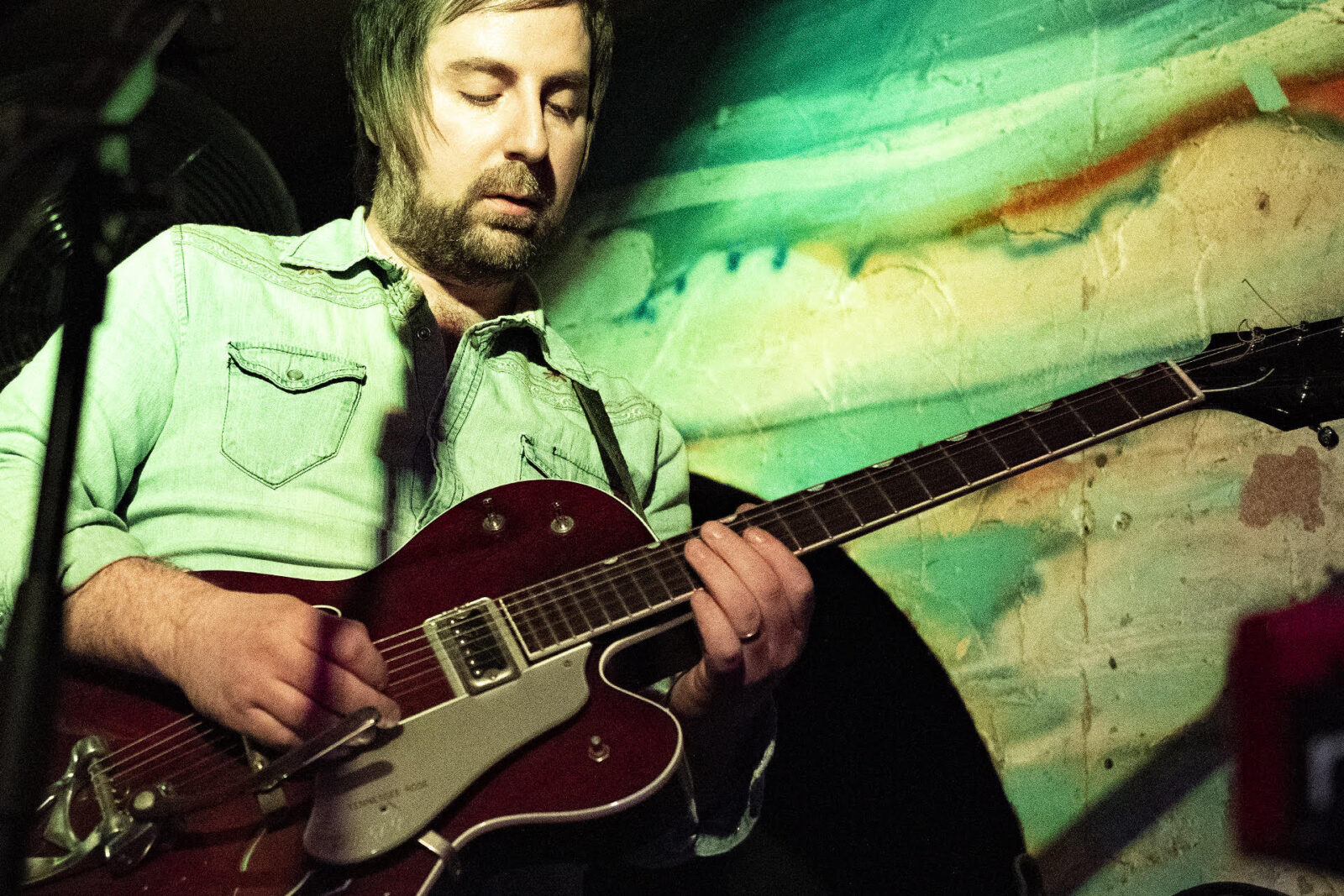 "We wanted to make a record that would be a bit of an atomic bomb in a scene we love."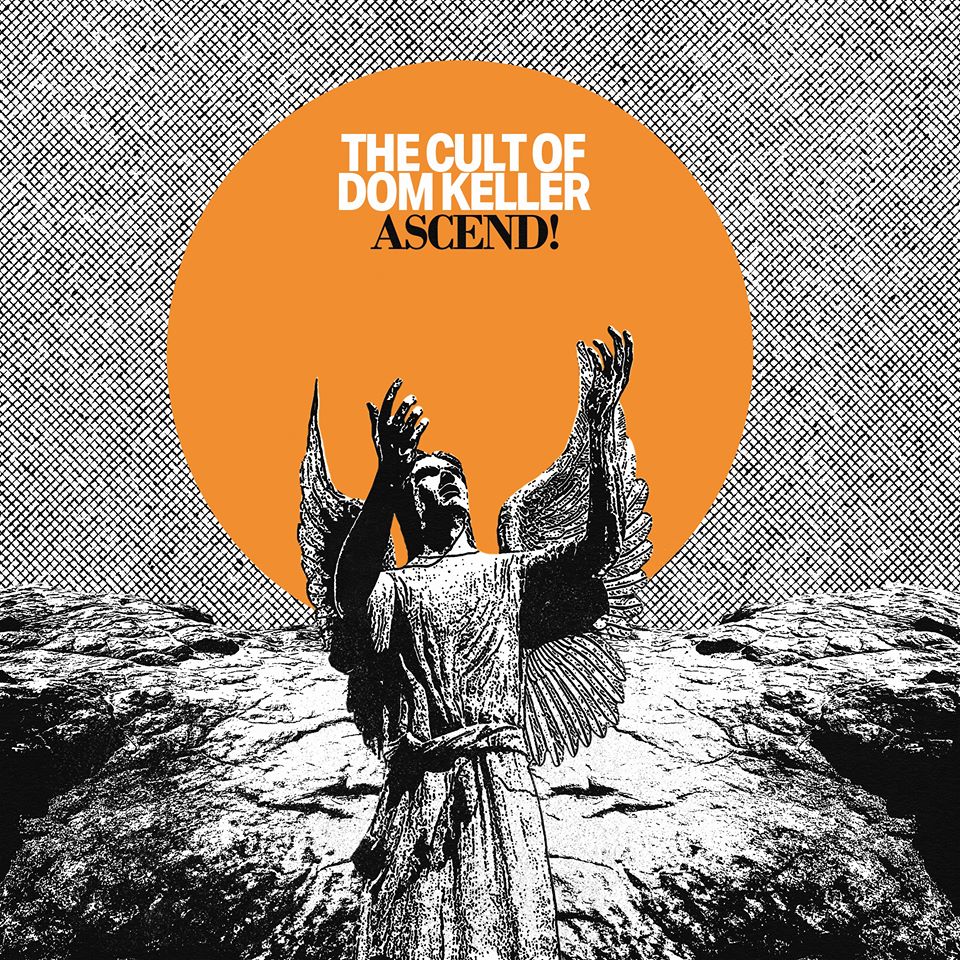 There's no studio gimmickry, no going into 'proper' recording studios and no messing about. It was like starting all over again back in the early days. It would be a statement of sonic intent that said – this is the band plugged in and on a mission so strap yourself in because for the next 40 plus minutes we're taking no prisoners. We wanted to make a record that would be a bit of an atomic bomb in a scene we love.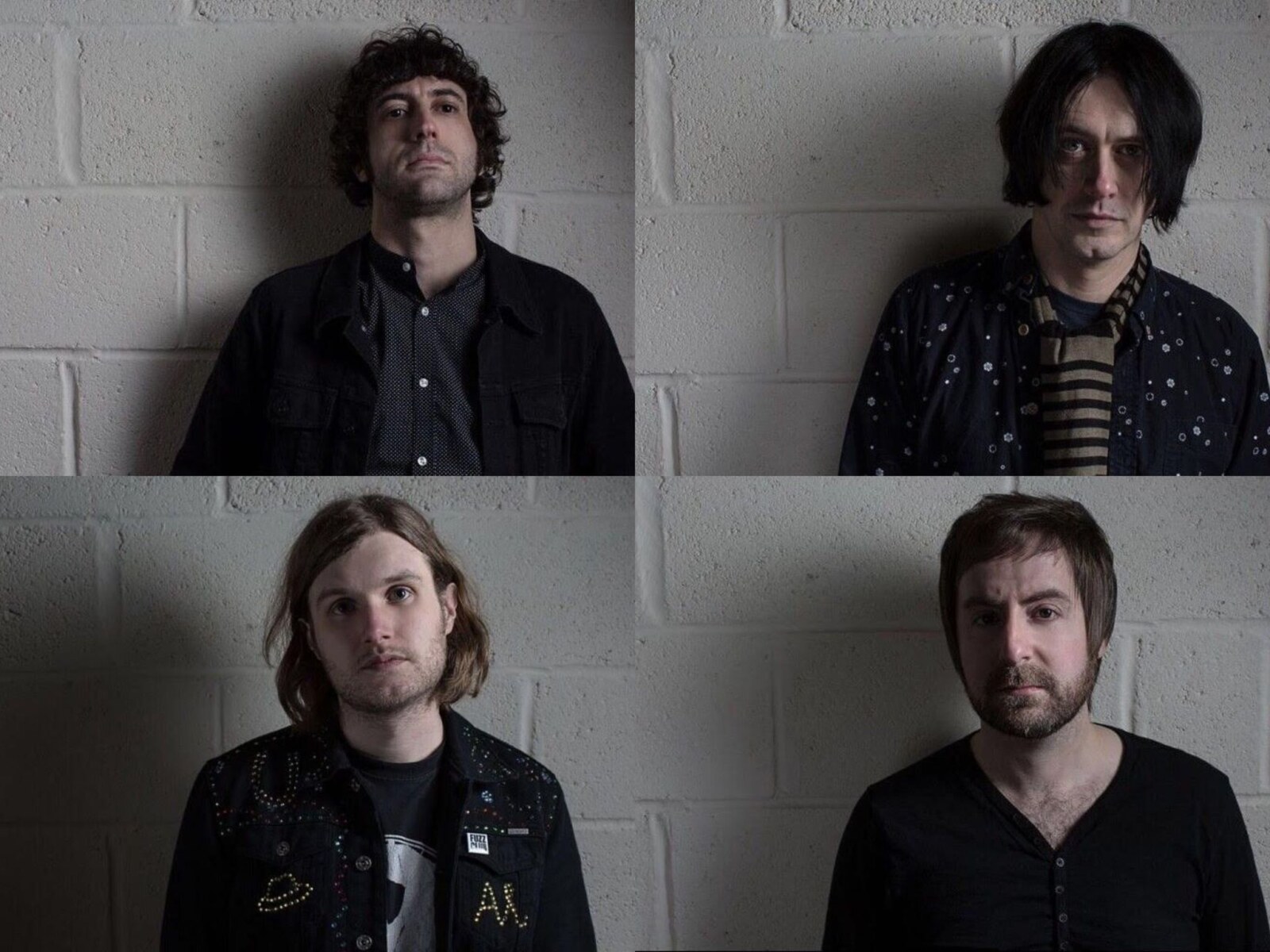 Can you share some further details how your latest album Ascend! was recorded?
Most of the tracks were jams recorded live albeit "An Intro" which was a piece I made myself especially to open the album. "Beautiful Sickness" was born when I sent Neil a backdrop of drones and he put this great keyboard line and vocals on it and when I heard it I was like "this is perfect for the album". It's a great brooding opener to the second side of the album where a relentless track like "The Blood Donor Wants His Blood Back" is such a juxtaposition straight after it. We now had the bones for the album and all these jams and we began crafting it to what felt right for the flow of the album until we were happy we had created the monster we wanted.
The cover artwork is amazing!
Indeed! The talented Brett Savage from the brilliant Dead Sea Apes (interview here) is responsible and he was a pleasure to work with too. Dave Cambridge at Cardinal Fuzz sent him the album to listen to first and then he began work on some ideas – the end result is so striking and really captures the feel of the album perfectly.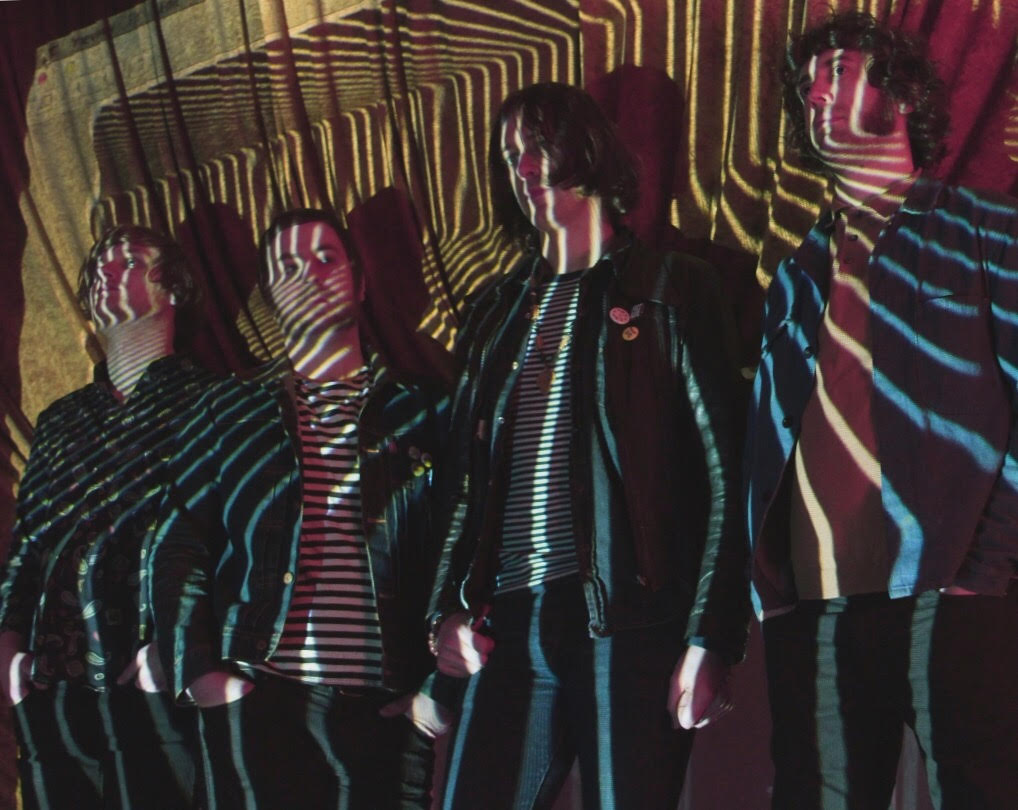 Is anyone part of any other musical project?
Me and Neil have a side project called Monumentals which you can listen to on bandcamp or find us on Facebook. It's a cinematic Eno / Vangelis soundtrack project. Sci fi westerns, krautrock leanings and space symphonies. I'm really proud of our first album Irregular Heads (2018) and you should definitely check it out!
Jason is live guitarist for Spectrum (Pete K from Spacemen3) and I also have my Cathode Ray Eyes project and released an album Eyes In The Melancholy Palm on Cardinal Fuzz back in 2015.
What are some future plans?
Well; there's gonna be more new music as we have just been discussing an exciting idea for a new album and there will be some live announcements too … and anyway, after 13 years, Cult of Dom Keller are only beginning to warm up…
– Klemen Breznikar
---
Ascend! is a 600 Vinyl Pressing (200 x Solid Orange, 400 x Colour Marble Vinyl) and is presented in a 350gsm reverse card sleeve with full colour/size insert and download code.
Europe – Buy CD/LP HERE
USA – Buy LP HERE
And available direct from The Cult of Dom Keller
The Cult Of Dom Keller Facebook
The Cult Of Dom Keller Instagram
The Cult Of Dom Keller Twitter
The Cult Of Dom Keller Bandcamp
'Hello Hanging Rope' track premiere from the upcoming 'Ascend!' by The Cult Of Dom Keller