The Asteroid No.4 – 'Under My Umbrella' b/w 'The House of the Seventh Moon' (2020)
Always seeming to step back in time, yet revitalizing those hazed sounds that made the 60's so memorable, Asteroid 4 have released a very limited 7″ record, employing all of the psychedelic manifestations that have made them so intoxicating over the years.
---
Released on Hypnotic Bridge Records, a label known for their sonically brilliant singles, we find the band drenched in the lysergic heyday of psychedelic music, immersing themselves in both the analog process and remarkable analog equipment, including Leslie speakers, jangling guitars filled with reverb, a Mellotron and harpsichord, all while employing ADT vocals and washes of backwards guitars.
The single's artwork was created by artist and longtime friend Andrew McGranahan, a lysergic time-slip, a flashback that will have you searching out all of the hidden details and how they may relate to the single and the band's residence in historic San Francisco, an emancipated rabbit hole plunge to be sure.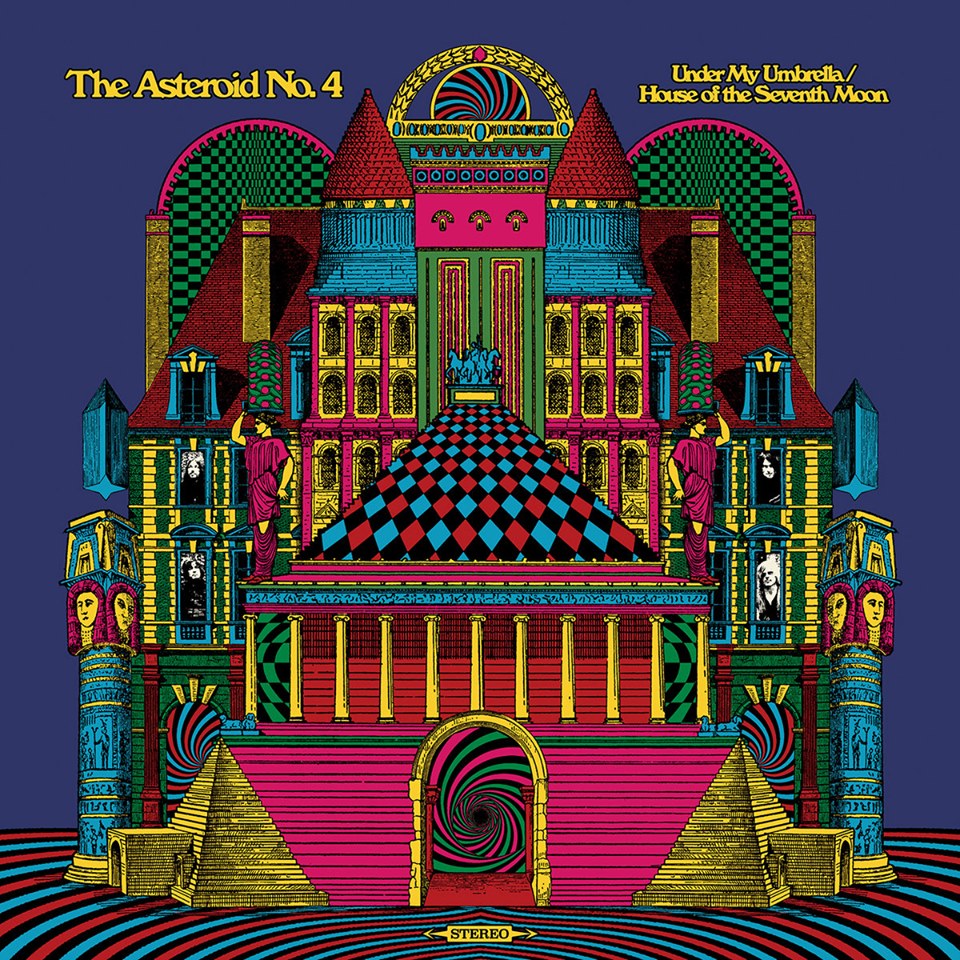 *** The Fun Facts: In the near future, in order to grace your walls with visual wonder and delight, McGranahan's album artwork will be revealed as a beautiful poster.
As to the song titles: "Under My Umbrella" sounds romantic and enchanting, like something out of a Hollies' song, though in fact, the phrase means: under one's protection or care. While on the flip side, when in the 7th house, the Moon shows someone who seeks emotional security in relationships. With the Moon being one of astrology chart's "lights," meaning that the Moon in the 7th suggests at the very least, that the issues of relationship and partnership, as well as, perhaps, the issue of personal enmity, will figure strongly in this person's life.
– Jenell Kesler
The Asteroid No.4 – 'Under My Umbrella' b/w 'The House of the Seventh Moon' (Hypnotic Bridge Records 2020)
The Asteroid No.4 Official Website
The Asteroid No.4 Bandcamp