From The Vault: Bit 'A Sweet – 'Hypnotic 1' (1968)
Coming from Long Island, New York, Bit 'A Sweet released their debut single, Out Of Sight, Out Of Mind in 1967. Although the disc (which spawned cool covers by the Maruaders and Limey and the Yanks) failed to seize the charts, the band was shot performing the swinging Paul Revere and the Raiders styled number in a film appropriately titled "Blonde On A Bum Trip." Centered upon a tow-headed young lady stoned on LSD and the bizarre scenarios she encountered, the movie was as corny as corny gets. One scene even involved an orgy with a participant wearing a Richard Nixon mask!
---
Starring bassist and percussionist Mitch London, guitarist Jack Mieczkowski, keyboardist and guitarist Dennis DeRespino and drummer Russell Leslie, Bit 'A Sweet were eventually given the opportunity to record what would be their only album. Hypnotic 1 is indeed hypnotic, as a good portion of the effort emits a spacy psychedelic fragrance heightened by the cutting edge technology of the day. Synthesizers, sitars and orchestral passages, combined with cosmic flavored lyrics consume the tracks. Every member of the band sings, depositing drafts of delectable harmonies in the process.
Blanketed in an atmospheric haze, threaded with Gregorian chants, "Speak Softly" gradually mushrooms into a swell of snaking sitar riffs and symphonic structures. Gregorian chants arise again on the spooky "Travel" that clearly pinches inspiration from "Glimpses" by the Yardbirds.
"Hypnotic 1 is full of neat surprises, making for an overlooked gem of its genre"
An acid-spiked rendition of George Harrison's "If I Needed Someone" (which mistakenly credits Lennon and McCartney as the authors) is delivered at a slower and sleepier pace than the original version. The influence of the Beatles is actually quite evident amid the album, not to neglect nods to Vanilla Fudge, the Strawberry Alarm Clock and the more experimental exercises of the Lemon Pipers.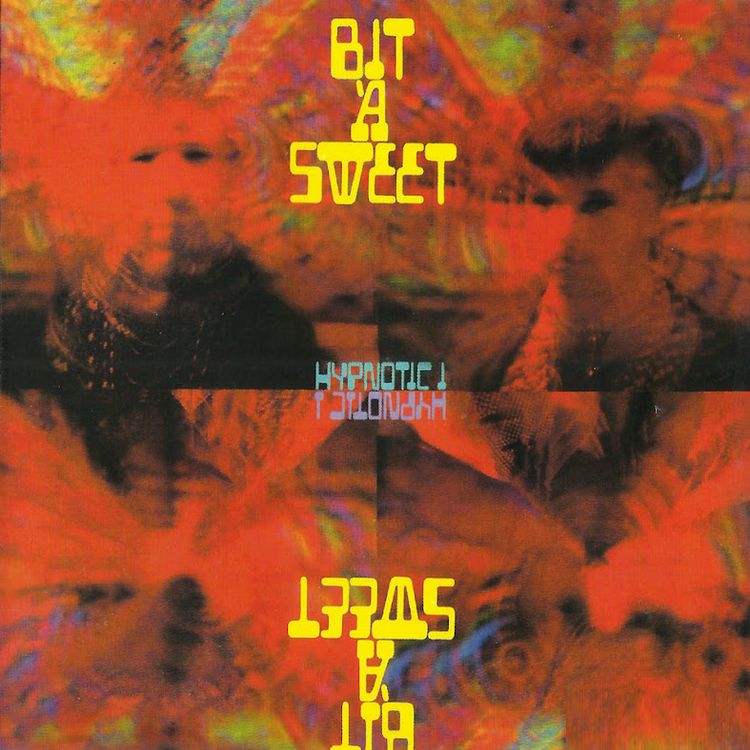 Merry bubblegum rhythms dominate "Diamond Studded-Eyes" before morphing into an improvisational set of freaky sound effects and a brief hard-hitting drum solo, while "A Second Time" contains dramatic vocals flanked by classical arrangements and weird phasing patterns. Energetic and catchy, "How Can I Make You See" pins brassy blue-eyed soul grooves to chattering sitar runs and "With Love" is a nice little flower pop ditty.
Proposing a balance of artsy ambition and whimsical flights of fancy, Hypnotic 1 is full of neat surprises, making for an overlooked gem of its genre.
Bit 'A Sweet – 'Hypnotic 1' (ABC Records 1968)