Rollerball interview
I believe I am Rollerball's biggest fan!!! Volcano Vinyl was born from my desire for the masses to experience Rollerball, hardcore rockers may be aware of the band but I thought the next generation or those that missed the "BALL" first time around should hear their unique sound. Two decades after the release of their debut Lost In Space, the timing seemed right to re-release their tunes onto vinyl for the very first time.
---
It was always a dream of mine since the 90's to start up my own label but my commitment to surfing films back then left me little time to make it happen. Promoting surfers and music via my productions deemed fruitful in the surfing boom time era of the 90's. My passion in supporting Australian music grew with each film but it was Rollerball who caught my attention back in late '97. Unnamed and unknown but jamming hard in a Gold Coast storage shed each Thursday evenings, myself and a couple of my best mates Purcho & Margo would attend these "shed jams" regularly. Rollerball was spawned from the expiry of two local bands that joined forces with a desire the jam. Four musicians with a hankering for classic old school rock and the 90's stoner rock movement, a distinct and original sound started to form. Early in '98 the band was named and several songs had taken shape, at this point I was eager for others to hear their sound so offered to pay for a weeks studio time in which a majority of Lost In Space was recorded. The band's popularity kicked off as expected and I help fund another two recording sessions over the next couple of years in which the band wrote theme music and tailor made tracks for the scores in my films. The band's distinctive bluesy stoner riffs from outer space had hit a cord with rock fans and all along they maintained that certain "oz rock" sound like iconic bands such as AC/DC & Rose Tattoo. Rollerball have been a huge part of my life and supporting them over the years has been an honour and a pleasure. In many ways I wish I could have done more for them but I hope with the release of this album that it may spark a new appreciation for their music for years to come. I hope to deliver Rollerball's full catalogue to vinyl in the near future but recommend you check out their full collection on Bandcamp and support the BALL! ROCK ON! – Justin Gane of Volcano Vinyl
Interview with Dave Talon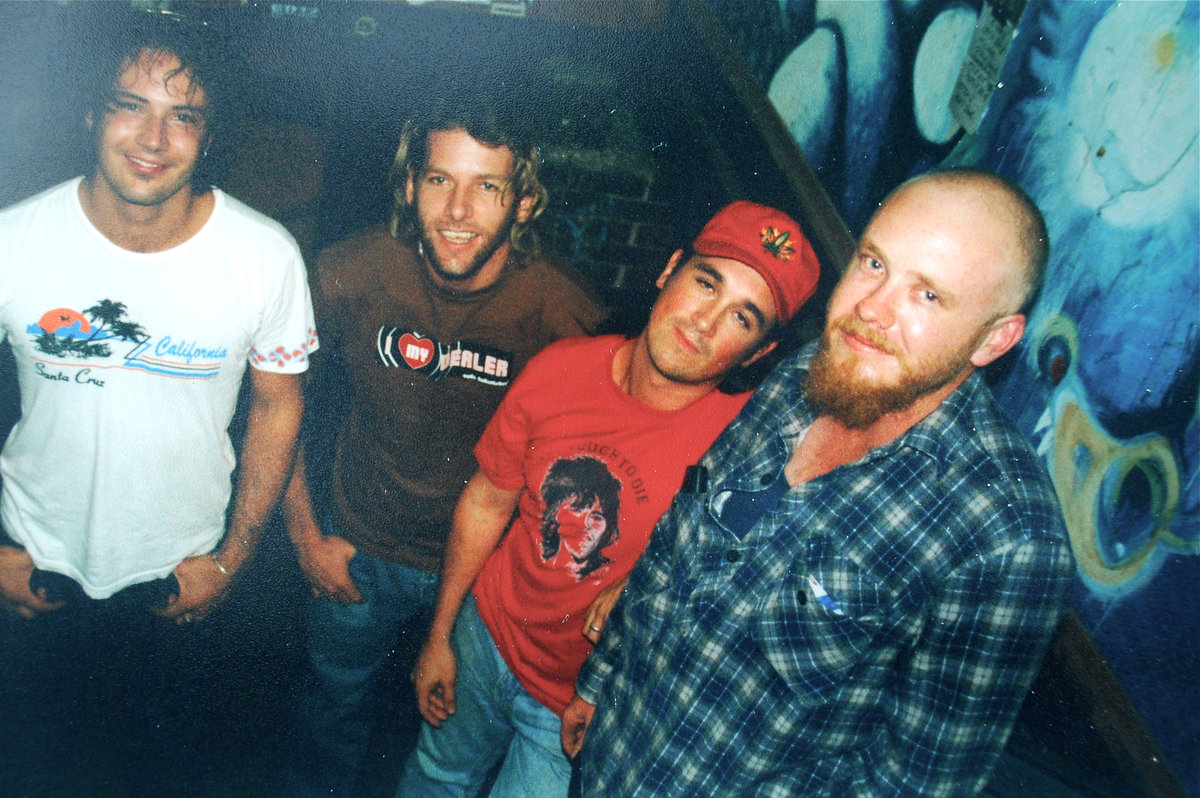 Rollerball was formed in 1998. Can you elaborate the formation of the band?
Dave Talon: Matt Boland and I are the only original members that played on our debut release Lost In Space. Beezwax was the original drummer and Guv'ner Mclauglin was on Bass.
Have you all made any changes to the lineup since you started or is this the original lineup?
Beezwax left quite early on, just as things started to take off. Guv'ner stayed for the completion of our 2nd ep Let Your Hair Hang Down. Beezwax also performed on tracks that later appeared on the 2nd ep.
When and how did you all originally meet?
In the early to mid 90's, Matt and Guv'ner played in a local Gold Coast band called Vangard. Beezwax and I played in another called Load so we knew each other and joined forces. The story is documented in more detail in the liner notes of the 20th anniversary vinyl release of Lost In Space.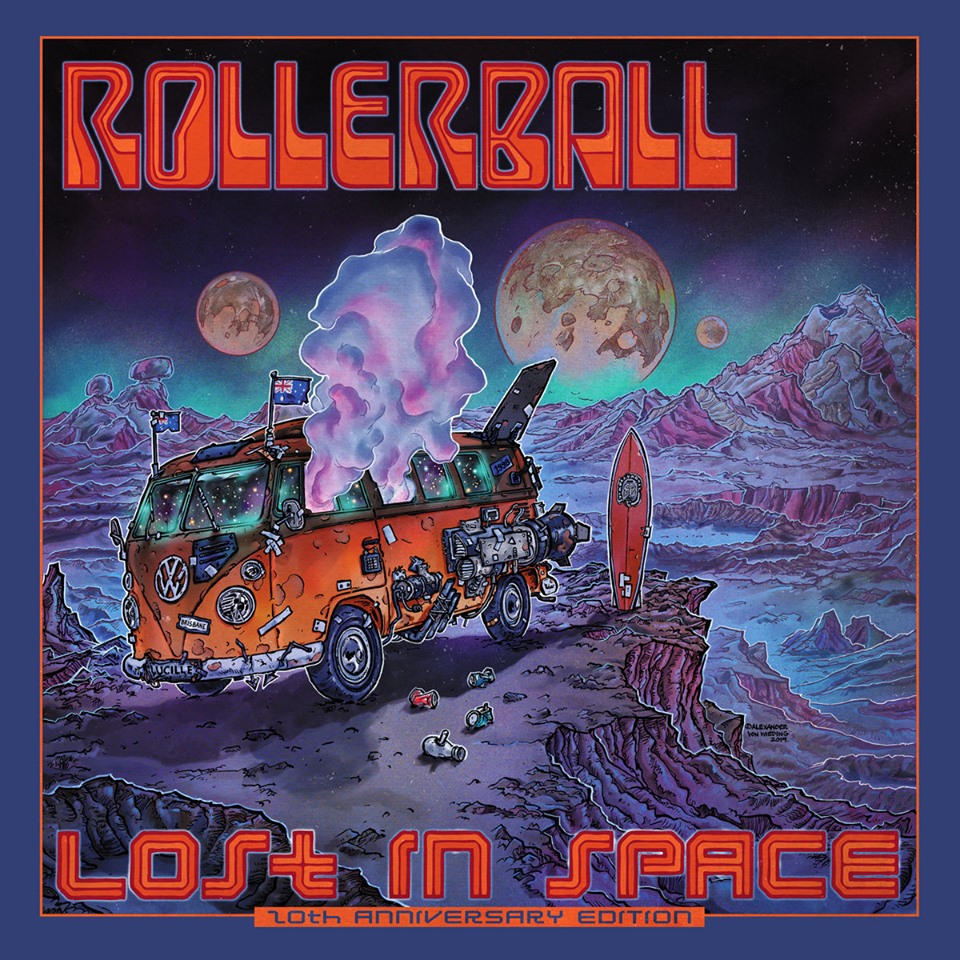 "retro futuristic rock"
You're obviously fans of 70's movies. At least judging by the name of the band.
The film Rollerball was made in 1975 but set in 2018. We loved the idea of the future from a politically incorrect 70's point of view. I called our style retro futuristic rock back in 1998. I've noticed this term is bit trendy now. I love 70's films films in general but mainly 70's Sci-Fi.
In 1999 you released Lost In Space via Rhythm Ace Records. What's the story behind it?
The record label was formed by a group of Brisbane music industry guys that partied together and all loved Rollerball. They didn't understand why we hadn't been signed and saw an opportunity to start a Label with us as the first signing. We were offered deals from EMI sub label Modular and Roadrunner soon after but we ended up sticking with Rhythm Ace until their demise.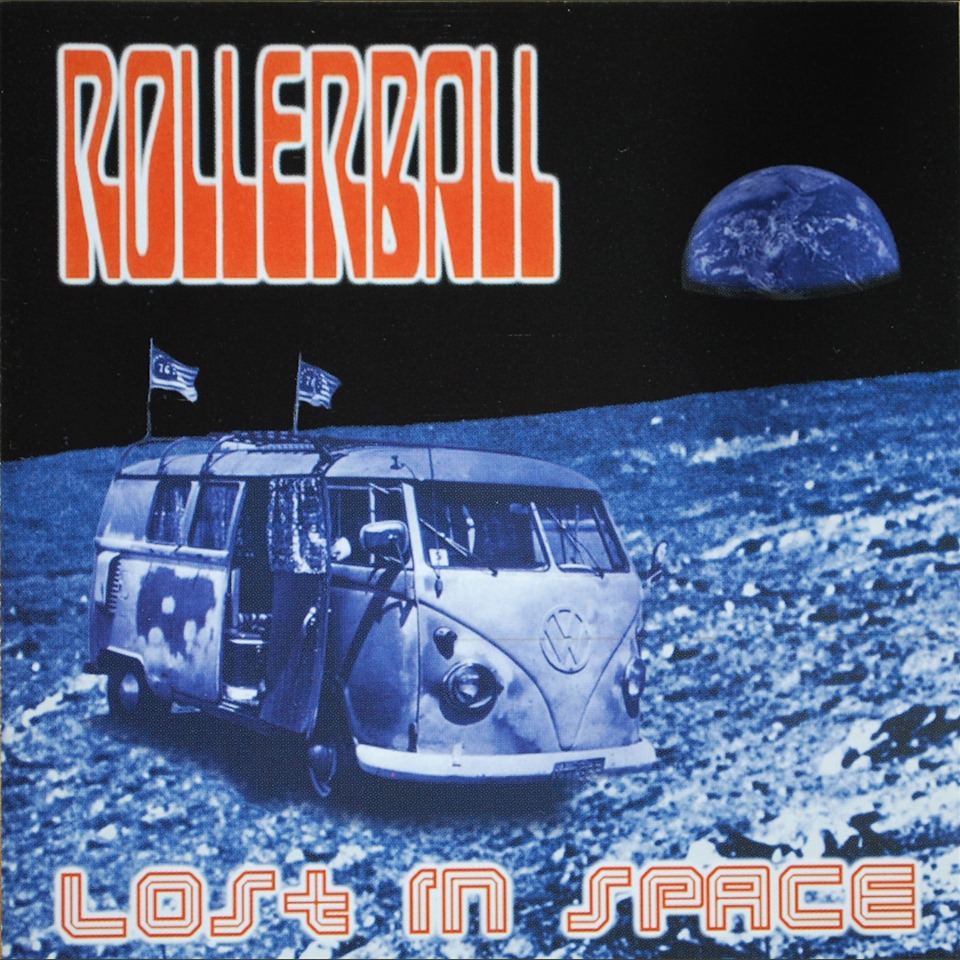 20th Anniversary release of Lost In Space via Volcano Vinyl Records contains five more tracks.
Lost In Space was originally going to be an LP but some tracks were shelved and some held back until later. Some of these tracks have found their way back to their original Home. "24 Hours" is just a cool track from the 2nd ep that I just wanted on there and the hidden tracks on the original CD are now listed as tracks. That whole 90's hidden tracks on the CD trick is pretty funny looking back now.
How do you usually approach music making?
A bit of Jamming as a group but I was the principle Riff Miner. I'd sit in a bean bag watching Cricket for days playing the same Riff. If I still liked it after 5 days it was shipped off to Matt for some lyric and melody enhancement.
"Rollerball didn't have a focused sound."
What would you say were some of the most important influences for you back then?
Rollerball didn't have a focused sound. I was always moving between my love for different sub Genres. 70's British Metal, 90's Stoner and 70's Australian Pub Rock were all mashed together.
Can you share some further details how it was recorded?
We recorded our first 3 releases at a very cool old school studio near Byron Bay in northern New South Wales. Rocking Horse Studio's. Everything on 2″ Tape with 70's equipment and techniques. There is more on this in the liner notes.
Lost In Space is also the debut release for Volcano Vinyl Records. The album was remastered and you used a new cover artwork…
Justin and I have known each other since 1995. We met one night after a Load show in Surfers Paradise. He was looking for tunes for his upcoming surf film and I was looking to pedal my tunes to anyone who'd listen. It was a match made in heaven. Justin Financed Rollerball's first recordings and we wrote instrumental tunes exclusively for his video releases. It's great to be doing things with him again. I didn't want to change the original recording much, I just gave it a slight touch of compression. Alex Von Wieding did the cover art for Rollerball's last release in 2009 Submarine along with some of my other projects so he was in my opinion the perfect man for the job.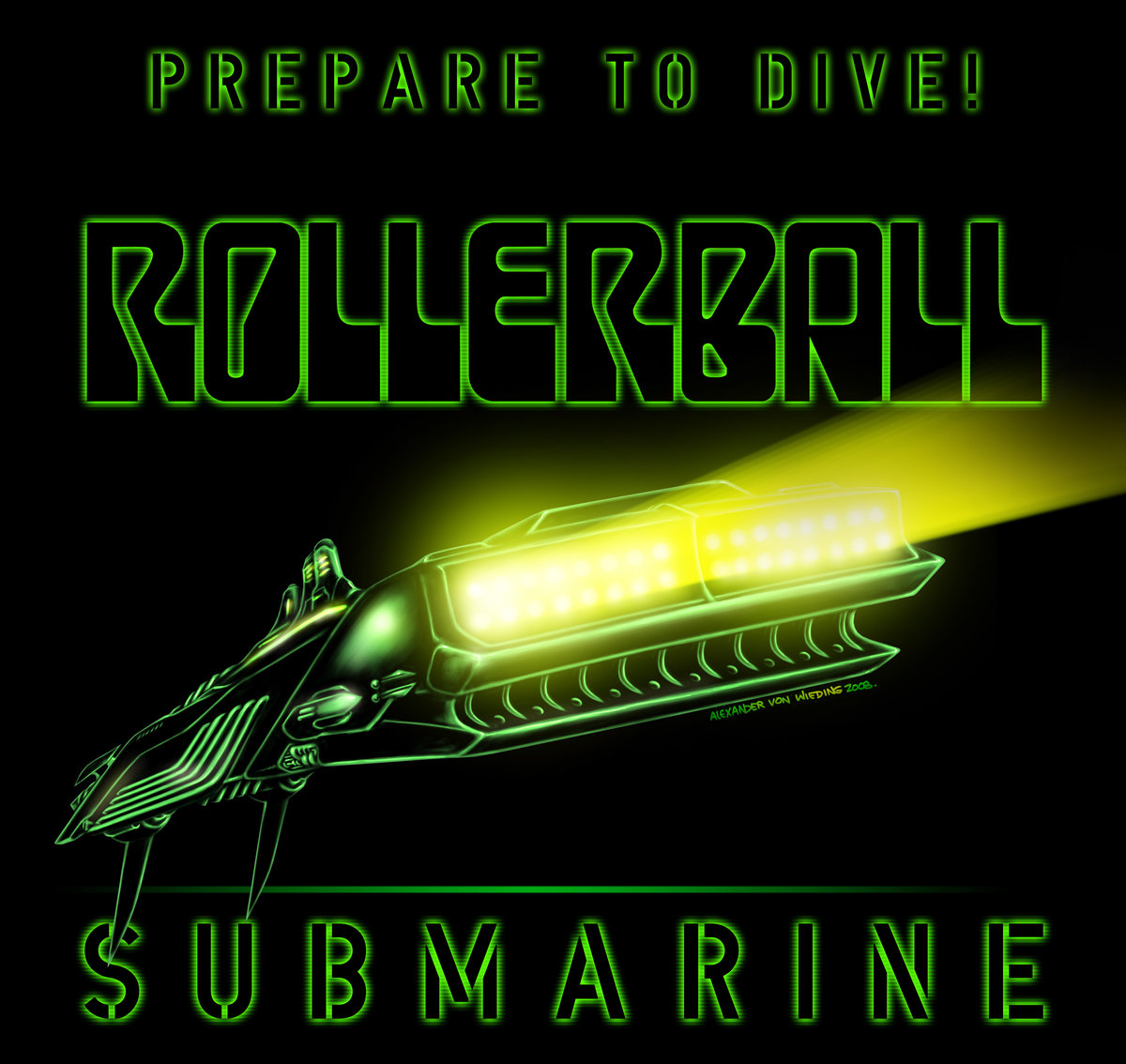 You're going on tour this October. Are you excited?
We are really looking forward to being on stage together again. We just started rehearsal. Unfortunately Stew was unable to join us but we have Luke Earthling the band's long time manager and friend taking over Bass duties. If we all enjoy the experience who knows, maybe we might do something else together in the future?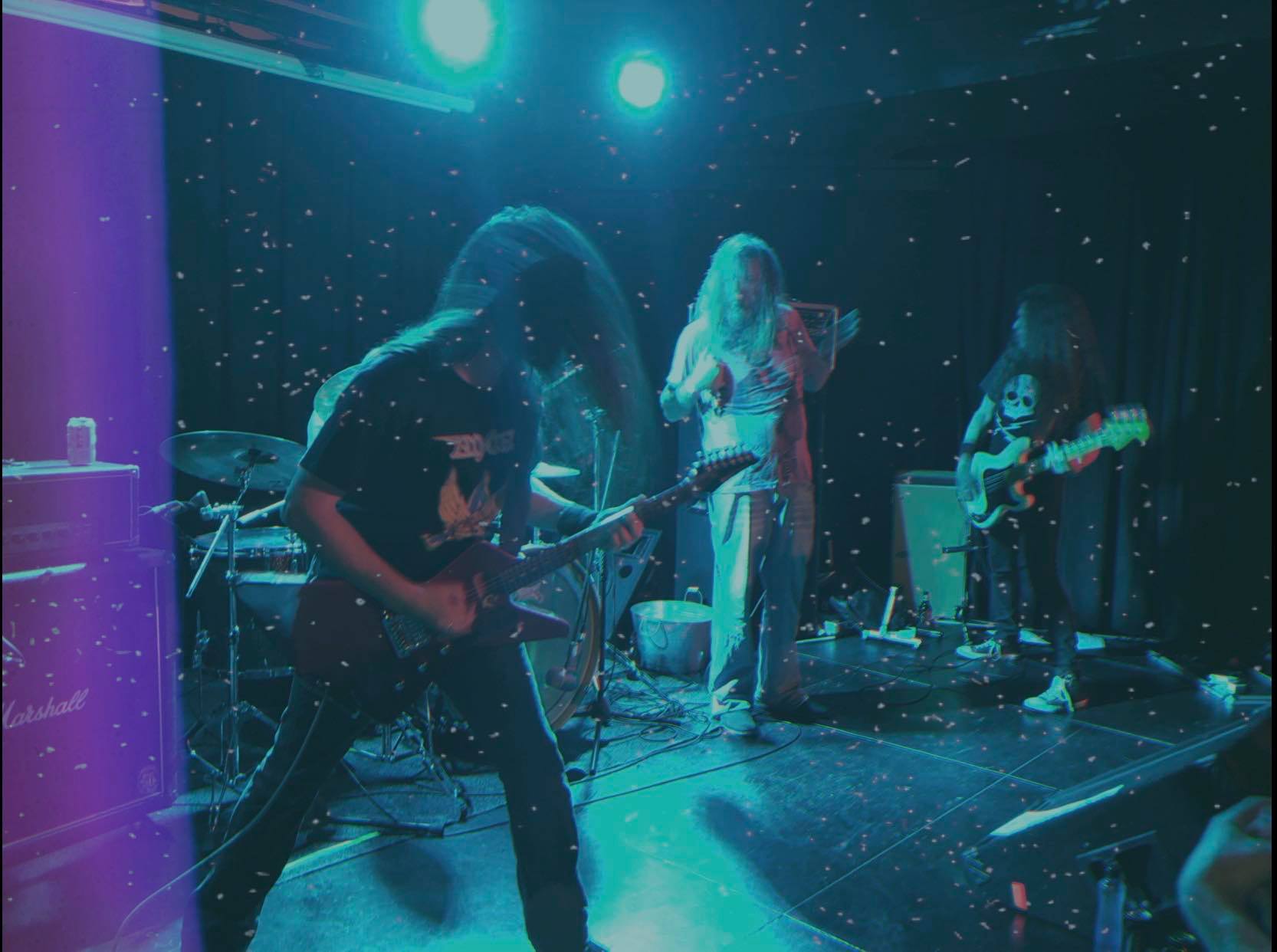 You released quite a lot of material after Lost In Space. SuperStructure, Oversize, Submarine…
Those 3 releases are our LP's. In one way they are connected but they are all quite different in production and composition style. I don't know if you would still find new copies of these releases? They were distributed world wide and I see them popping up in the 2nd hand market some times.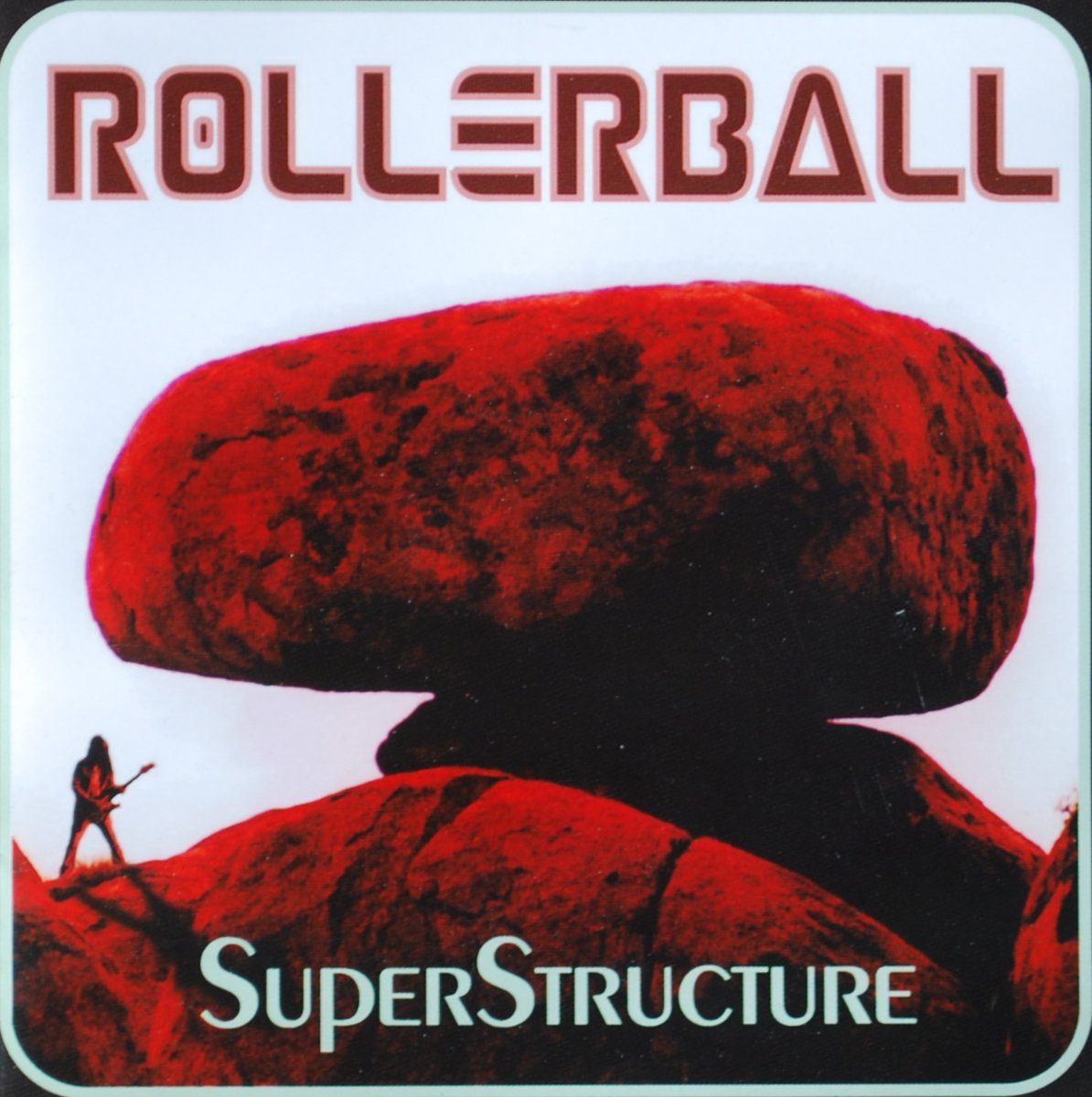 Oversize was produced by acclaimed producer/engineer Mark Opitz so it has quite a polished finish to it. The other 2 are co produced by us and great engineers and are in my opinion a better representation of us. Especially Submarine. That's my Favourite Rollerball production.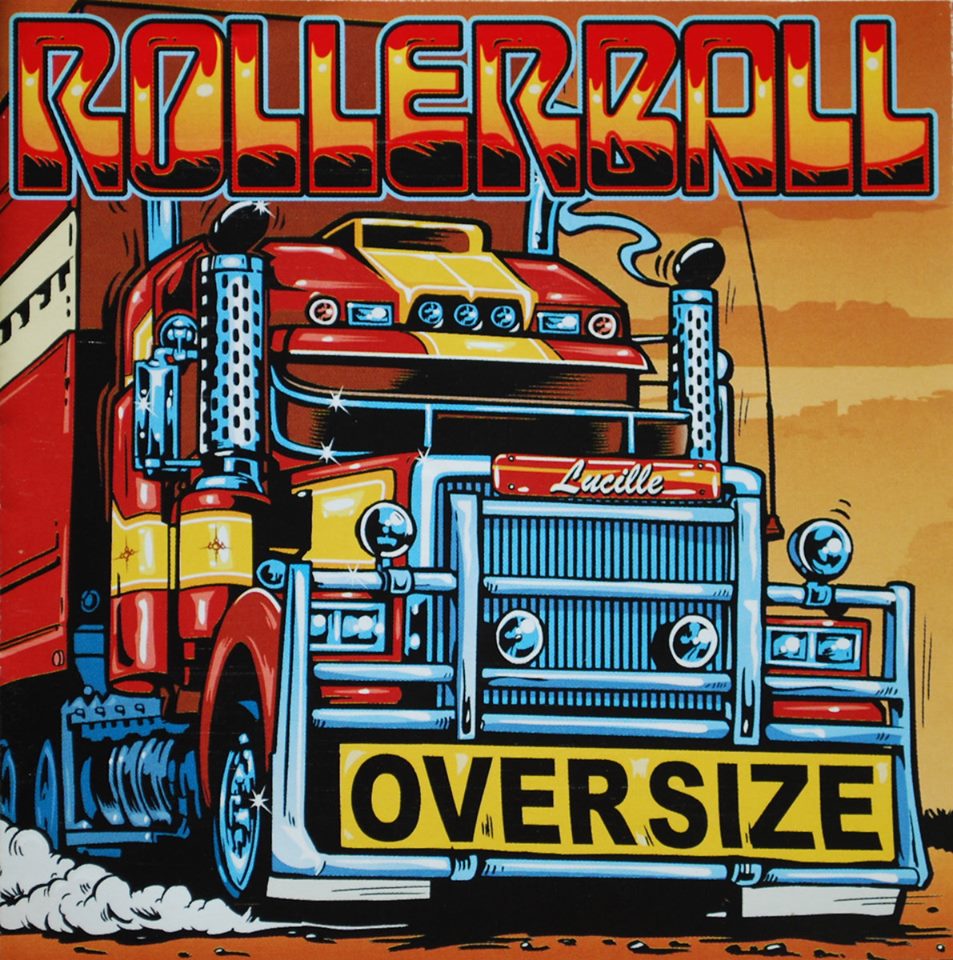 What happened next? 
I moved to Switzerland, the home of my wife of 17 years Tina Jackson. Rollerball never officially broke up but it was clear when I left in 2009 that there would be a long hiatus.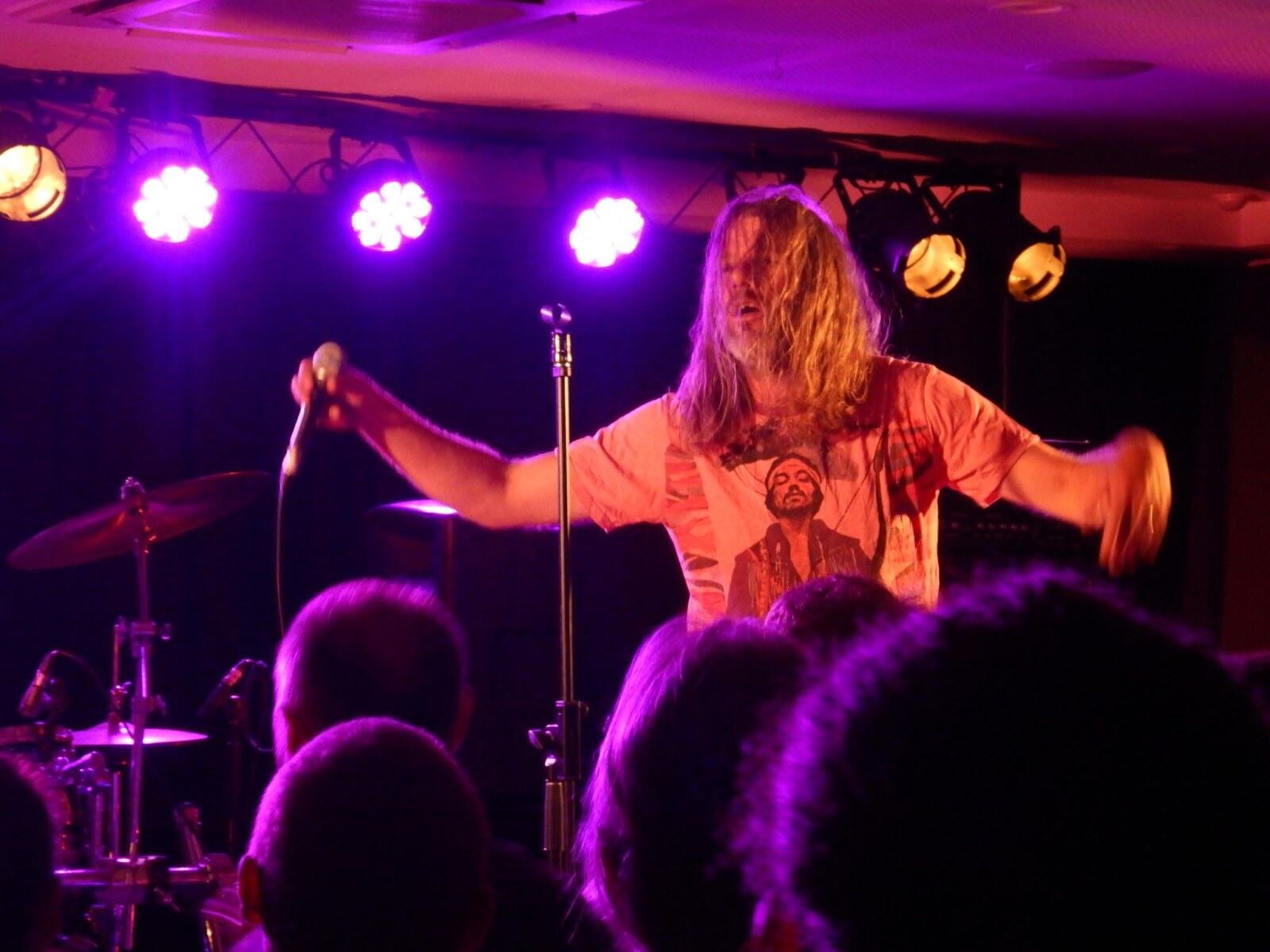 What led you to reform Rollerball?
We have all been playing in different bands recently. Reforming felt right to me so I reached out to the others and they were also keen so here we are. We are just doing 6 shows with the goal being just having a good time with some fans.
How about Poor Little Things?
That's the band I have with Tina. The concept is Retro Rock in its raw form with a bit of a twist. No rules and a lot of fun. We don't take ourselves too seriously but are very serious about that, hahaha! We have just released our 1st long player Disco's Burning and are getting some very positive feedback. Our self titled debut EP was just released on vinyl on Volcano Vinyl so we are having a great time with the project at the moment.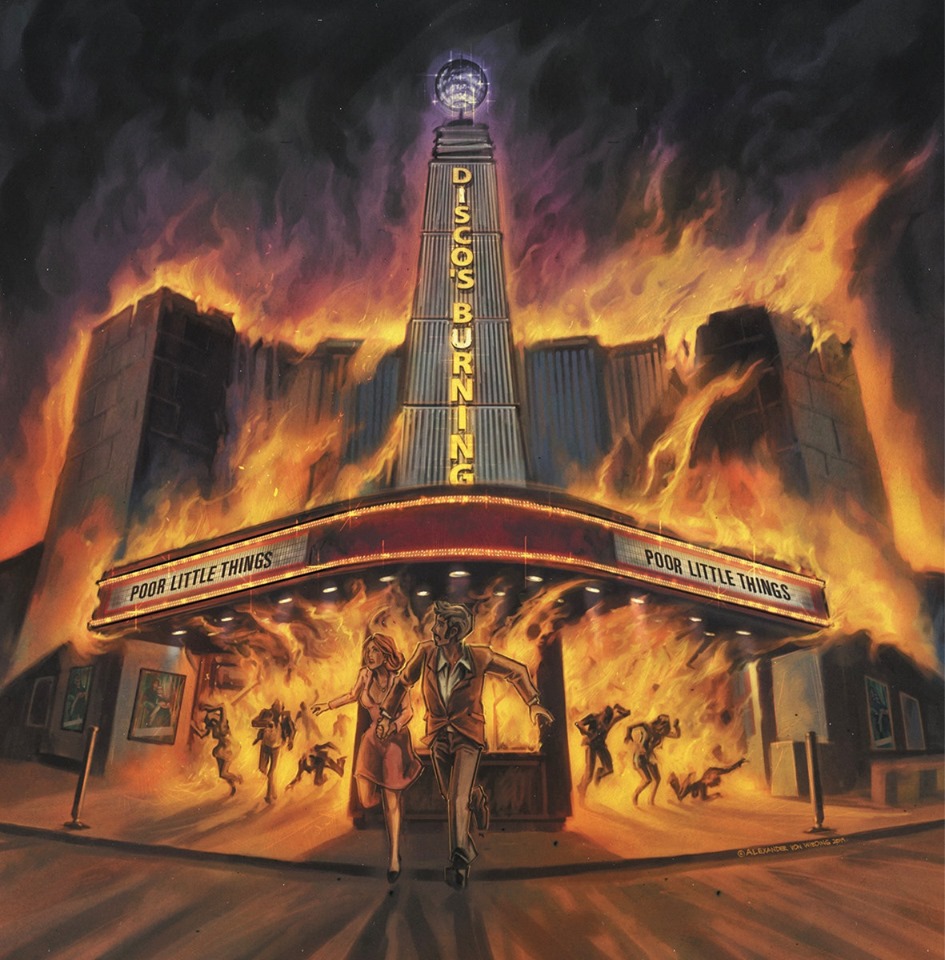 Are any of you involved in any other bands or do you have any active side-projects going on at this point?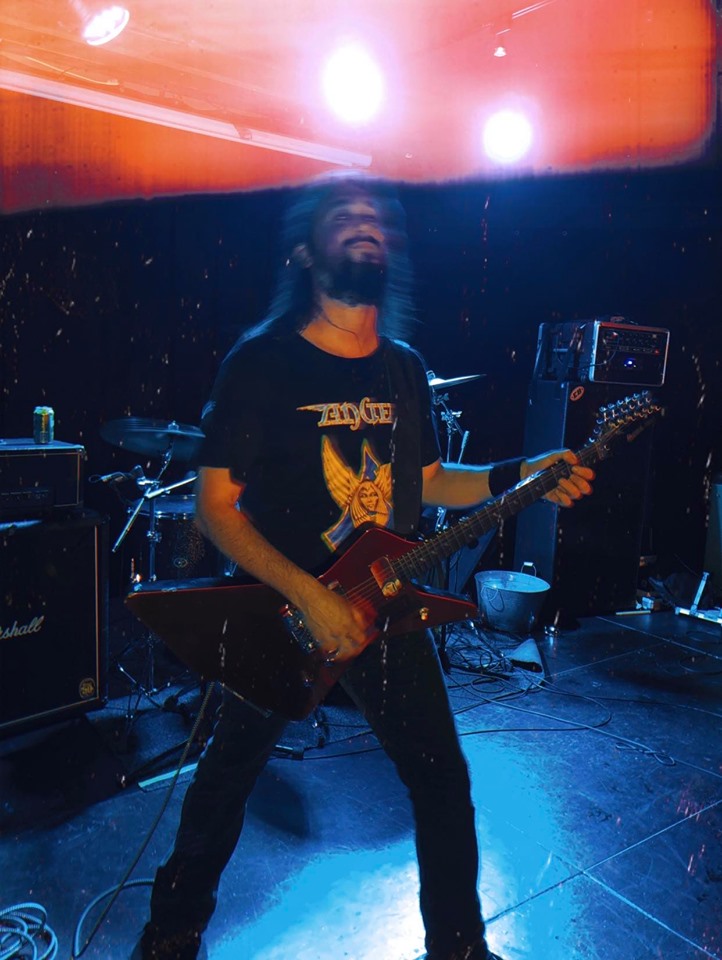 Matt plays in a great Seattle era tribute band called Outshined. Cracker and Luke Earthling have a cool band based in Brisbane called Heavy Roller. I am about to start preproduction on a new album with another one of my pet projects The Marlboro Men and am looking to release the previously Who Says You Can't Get High at 95mph on Vinyl due to a resurgence of interest in the band thanks to Stoned Meadow Of Doom. I also toured and recorded an album with Swiss band Captain Control last year… That's some heavy stuff!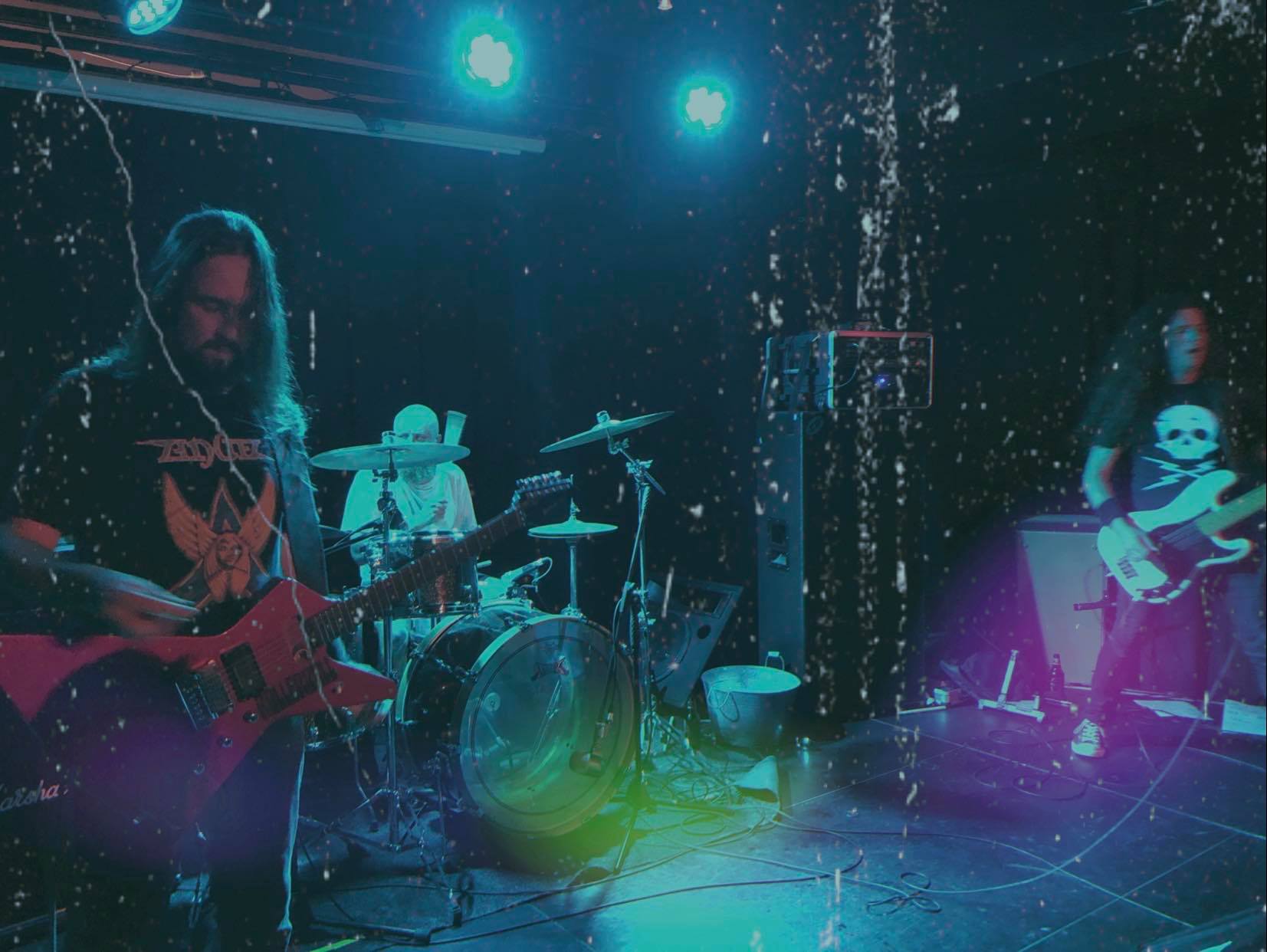 What was the scene like back then? What were some other bands you played with?
Everyone always looks at the past as the good old days. Sure Rock music in general was more excepted and there was more cash floating around but I'm optimistic about the future of rock. We played with a lot of cool Australian acts of course as well as some bigger international ones. Monster Magnet, Queens of the Stone Age, Fu Manchu, Henry Rollins, Budgie, The Angels, X, The Cruel Sea, Nebula, Rose Tattoo. Good Times were had by all!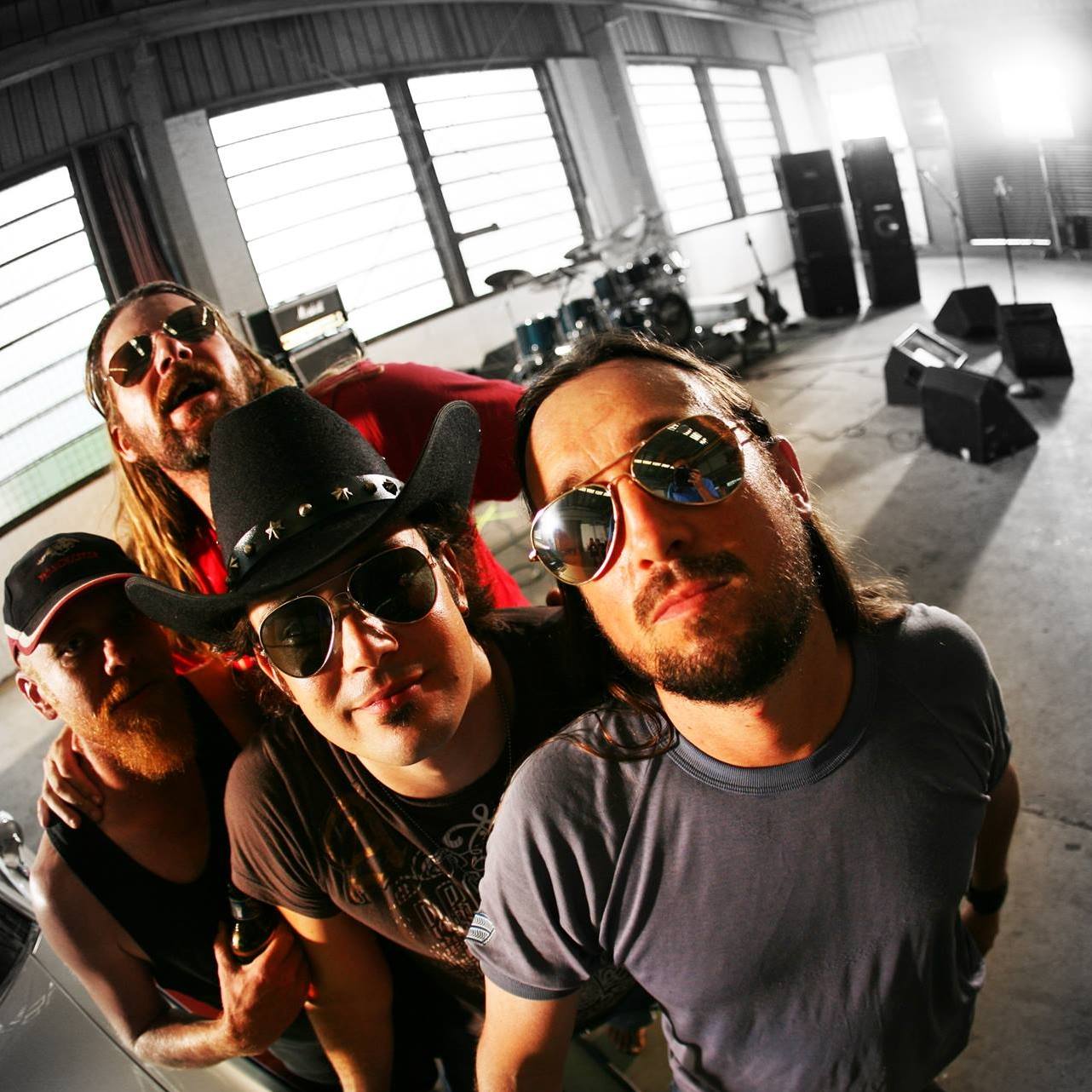 Let's end this interview with some of your favourite albums. Have you found something new lately you would like to recommend to our readers?
I must admit I don't listen to as much new releases as I should. I'm lost in the past sometimes but I'm getting better. I like the new Hank von Hell album and Love Machine are a lot of fun. The new Redd Kross album is cool. I think your magazine is very cool and think that publications like yours are very important for the Rock community. Thanks for doing what you do!
– Klemen Breznikar
Rollerball on Bandcamp
Rollerball on Facebook
Volcano Vinyl on Bandcamp
Volcano Vinyl on Facebook
Volcano Vinyl on Instagram