The Zombies & Brian Wilson Take Fans on Aural Odyssey of Good Vibrations
Sunday, September 8, 2019 marked the arrival of the amazing "Something Great From '68!" tour featuring Brian Wilson (with Al Jardine & Blondie Chaplin), and The Zombies-with both the original and current line-ups together-to Santa Barbara's historic Arlington Theatre. Simply put, my mind was blown!
---
The current line-up of The Zombies-featuring founding members Rod Argent (keyboards, backing and lead vocals) and Colin Blunstone (lead and backing vocals), along with Steve Rodford (drums and percussion), Tom Toomey (guitar, backing vocals), and latest addition Søren Koch (bass guitar, backing vocals), who joined the group after the late, great bassist Jim Rodford passed away in 2018-took to the stage to wild cheers from the audience. Starting things off right with the 1964-'65 hit single "Tell Her No" from The Zombies' eponymous debut album, the band continued with a brand new, instant classic tune which Rod Argent introduced called "Merry Go Round." Next, The Zombies performed "Edge of the Rainbow" (from the band's critically acclaimed 2015 album Still Got That Hunger). "She's Not There"-The Zombies' jazz-tinged debut single which reached no. 1 on the Cashbox chart, and no. 2 on the Billboard Hot 100, in December of 1964-rounded out the opening set and received a standing ovation from the audience.
The Zombies then announced that they would be performing the cult classic 1968 masterpiece album Odessey and Oracle in its entirety, and welcomed original members Chris White ( bass guitar, backing and lead vocals) and Hugh Grundy (drums and percussion) to the stage-making for a full gathering of the classic line-up, save for Paul Atkinson who passed away in 2004. Chris White's wife, Vivian Boucherat, also came on stage and provided backing vocals. Rod Argent delved into the album's backstory, wherein the majority of the tracks were recorded at Abbey Road studios with Geoff Emerick as engineer, using the same 4 track machine The Beatles had used for Sgt. Pepper's Lonely Hearts Club Band-and revealed that he made use of John Lennon's Mellotron, which was still lying around the recording studio at the time.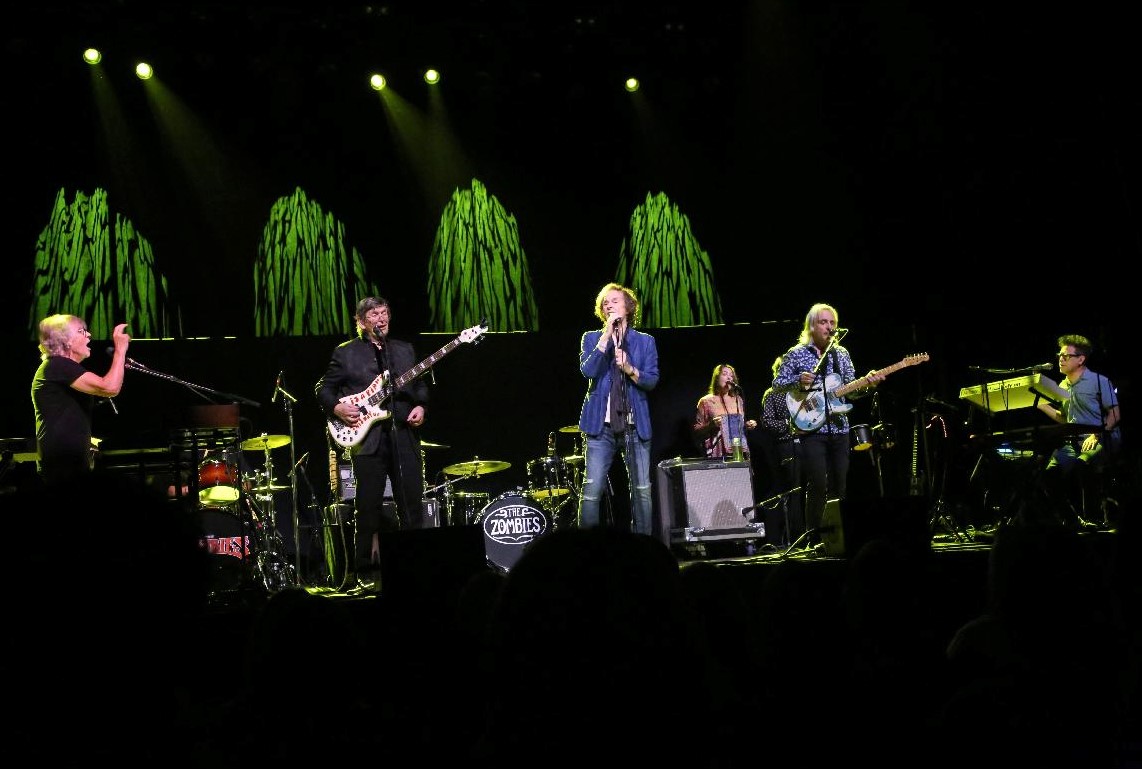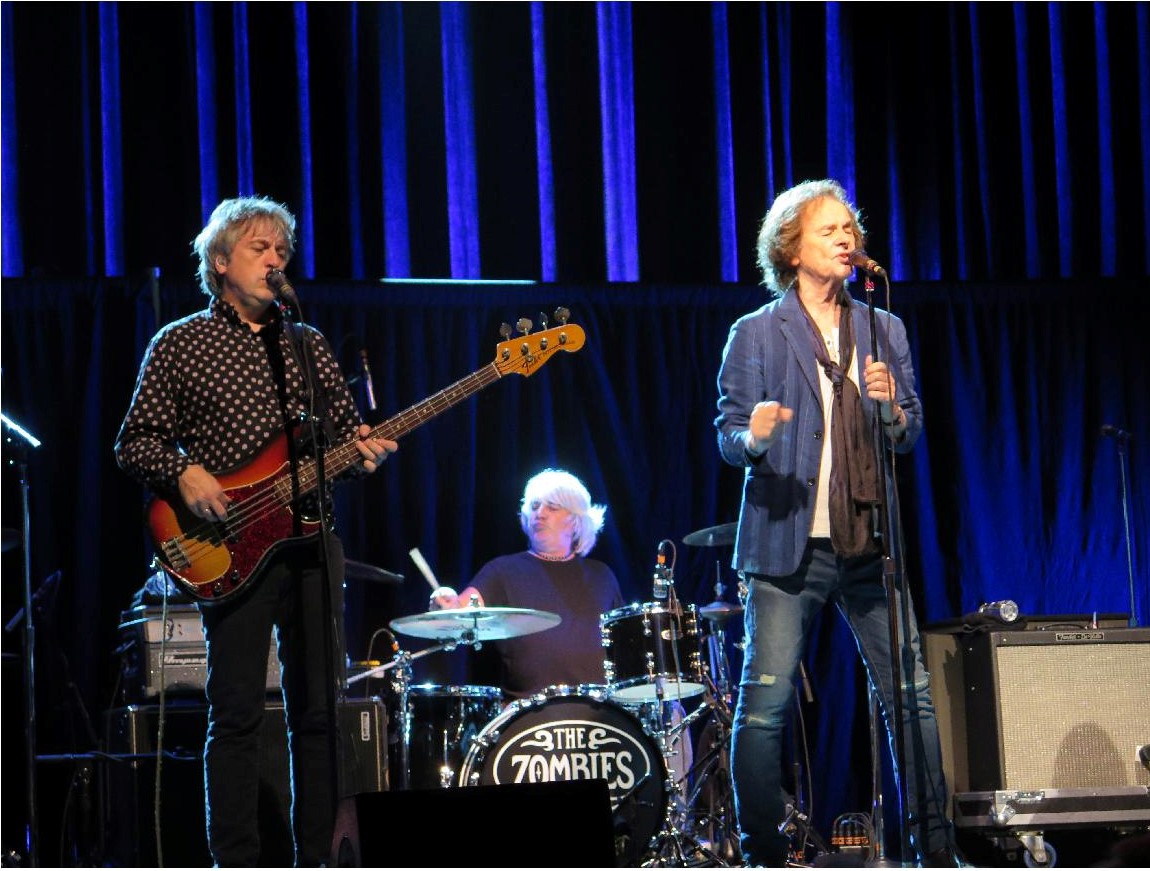 The Zombies began the Odessey and Oracle set with "Care of Cell 44," Argent's chipper, melodic ode to a lover awaiting the release of their partner from prison-this song easily stands up next to Paul McCartney and Brian Wilson's best work. Argent's elegiac "A Rose for Emily"-which might very well be considered a sibling song of sorts to McCartney's "Eleanor Rigby"-followed, with Rod on co-vocals. The plaintive "Maybe After He's Gone," was next, before sublime renditions of Chris White's gems "Beechwood Park" and "Brief Candles"-my two favorite songs from the album-were featured. Argent's equally strong "Hung Up on a Dream," and White's "Changes," preceded the feel-good tunes "I Want Her, She Wants Me," and "This Will Be Our Year"-with live trumpet accompaniment. Then, Chris White took the spotlight-and lead vocals-on his haunting anti-war character study from the perspective of a shell-shocked World War I soldier, "Butcher's Tale (Western Front 1914)." The cheery "Friends of Mine" was the penultimate number, and at last Argent's timelessly sexy "Time of the Season" rounded out the Zombies' set and got the fans dancing in their seats before giving The Zombies a well-deserved standing ovation. It was particularly moving, after the band took its bows and was exiting the stage, when original drummer Hugh Grundy came up to the microphone and thanked the Santa Barbara fans for their deep love for The Zombies.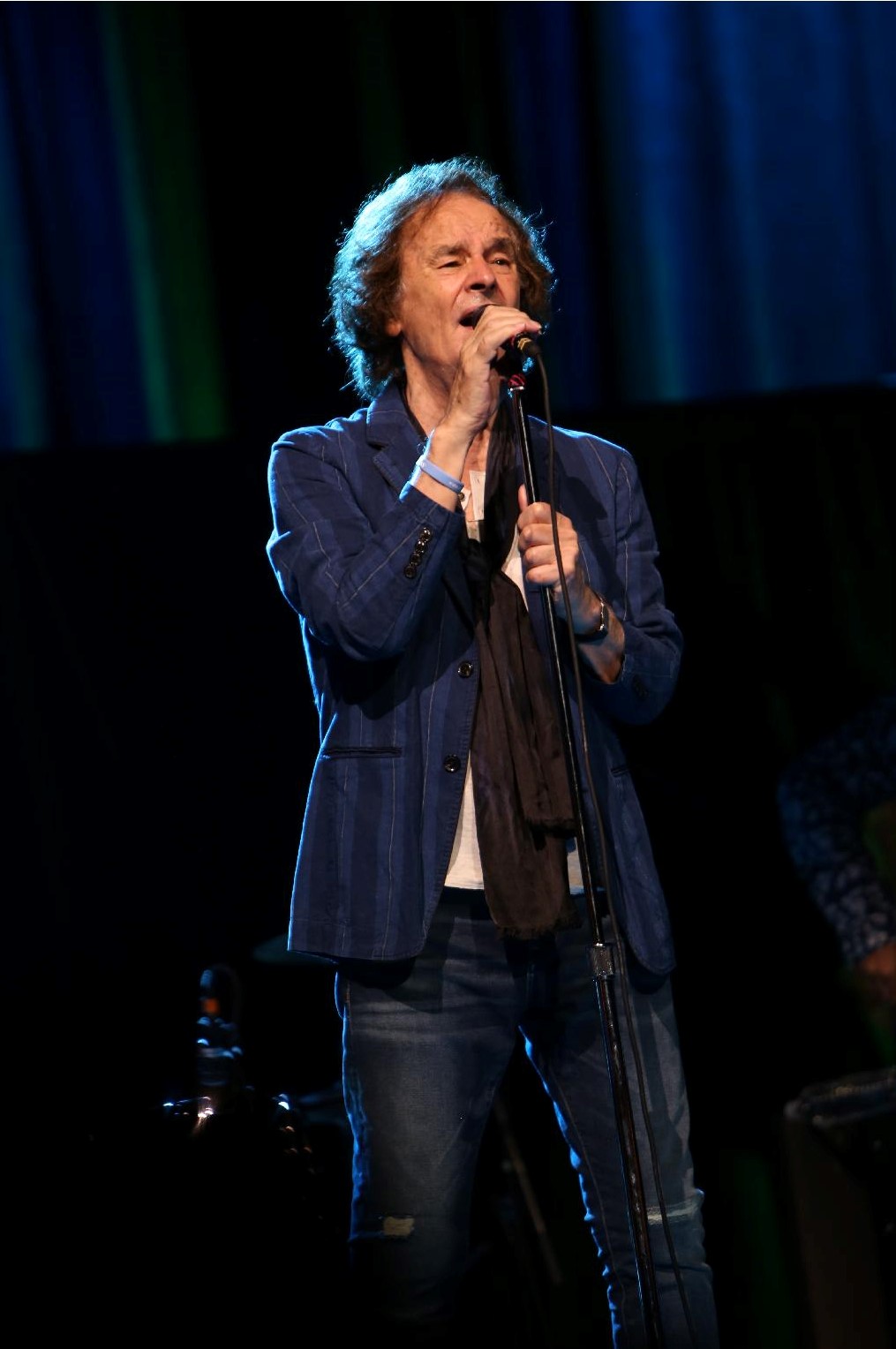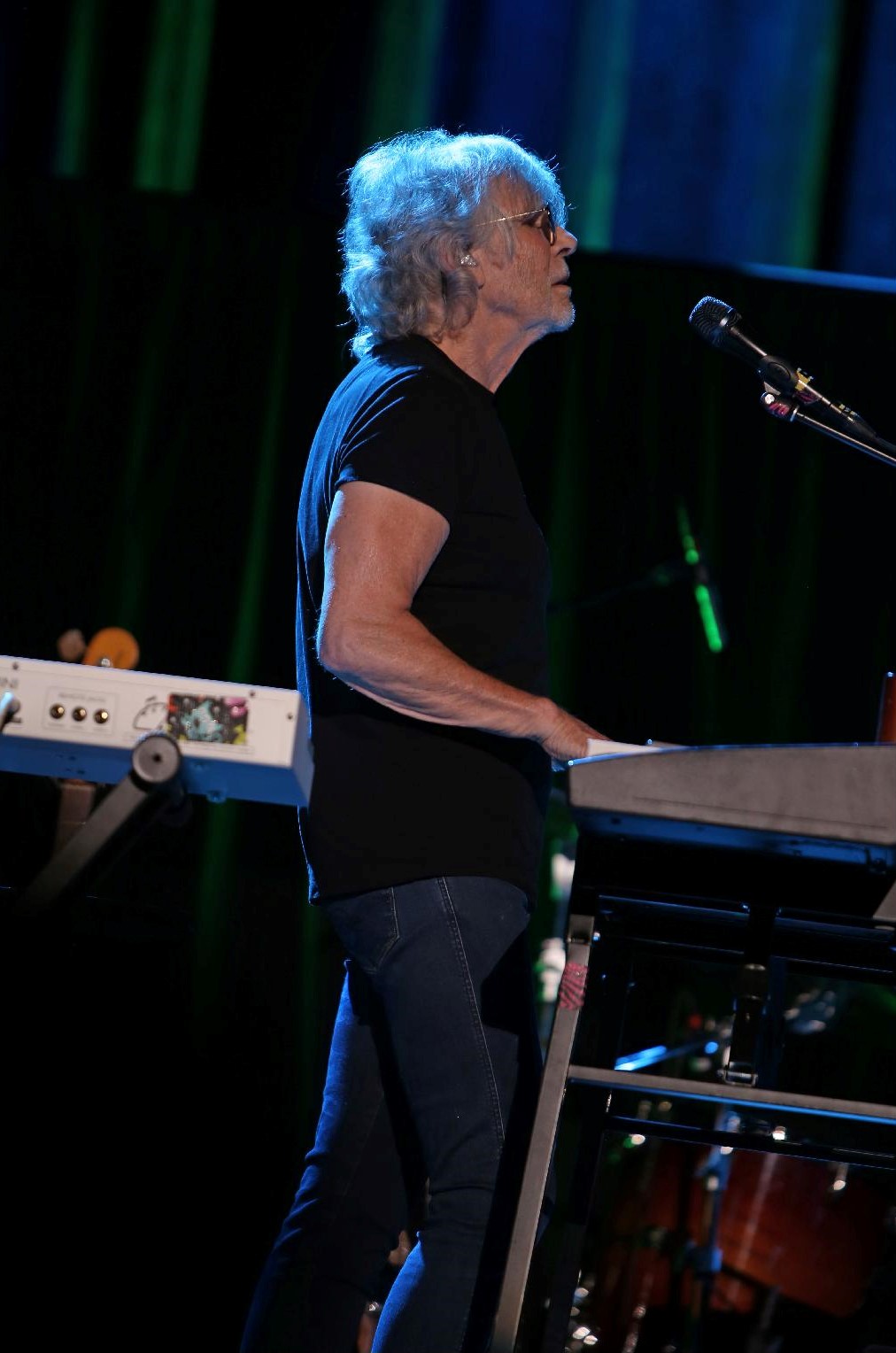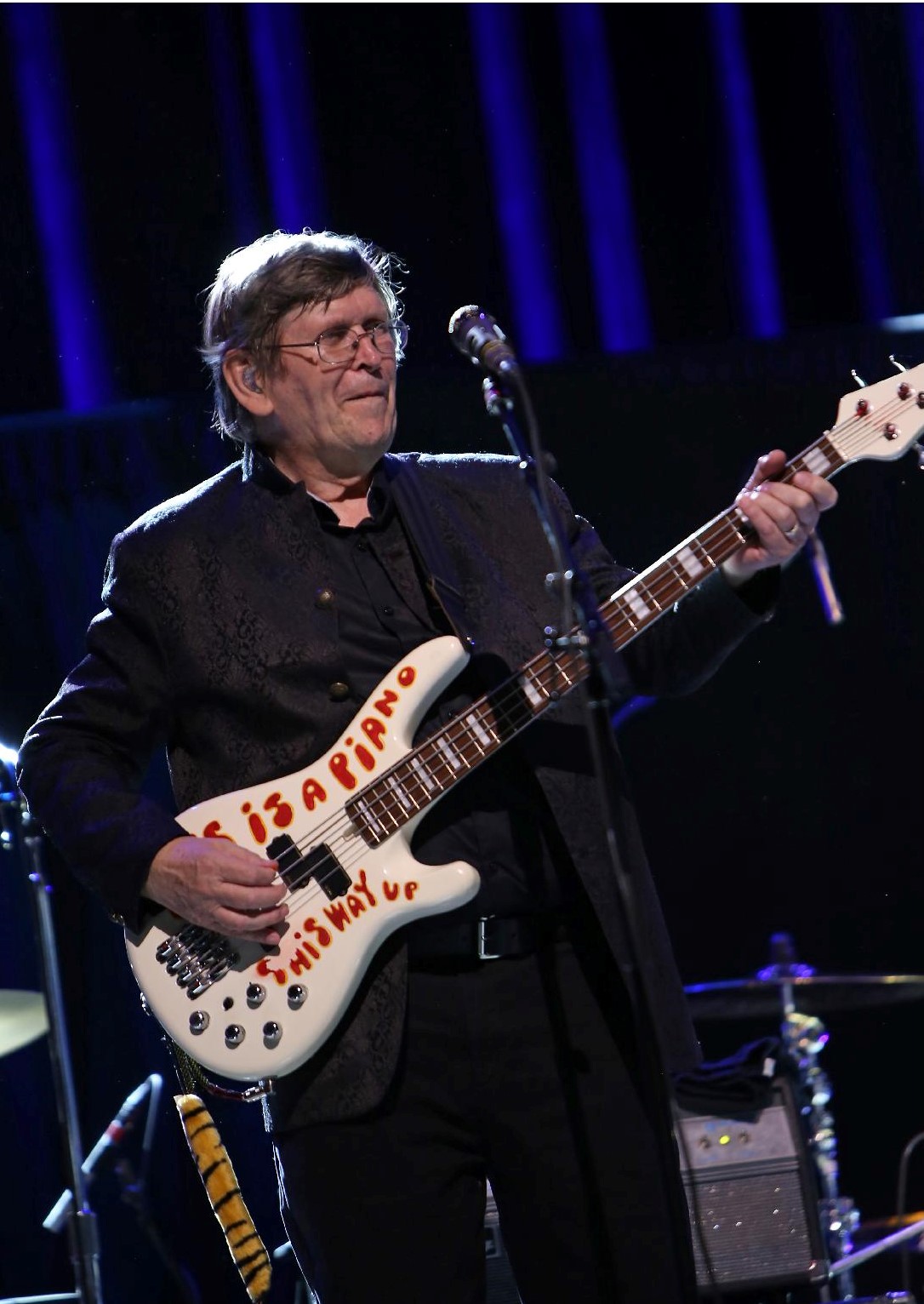 2019 definitely seems to be the "our year" for The Zombies-finally having made it into The Rock 'n' Roll Hall of Fame! I'd like to give a shout out of thanks to The Zombies' publicist, Melani Rogers, and their manager, Cindy DaSilva, who made this review possible by granting us press access on short notice-you ladies rock!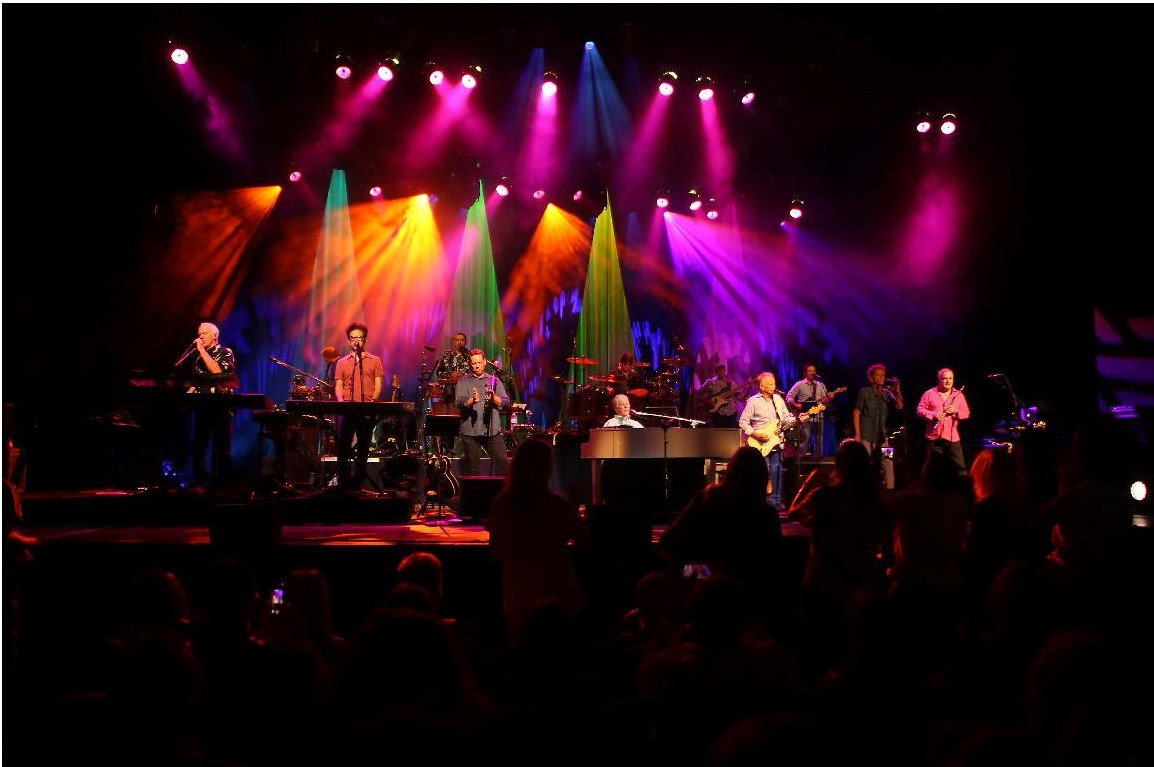 After a brief intermission, the legendary genius Brian Wilson and his band-which included fellow Beach Boys founding member Al Jardine, and Al's son, Matthew Jardine-took the stage to another standing ovation from the crowd, and fired up California's unofficial State Anthem-"California Girls" to cheers of delight. Next up was more classic early Beach Boys goodness, as "I Get Around," and "Don't Worry Baby"-featuring Matthew Jardine on lead vocals-were performed. This was followed by "Darlin'"-from the Wild Honey album (1967)-featuring Darian Sahanaja on lead vocals. Al Jardine then said the group was going to do some songs off of Friends (1968). The band played "Meant for You," the title track "Friends," "Wake the World," (the first tune that Brian and Al ever collaborated on writing)-featuring Al Jardine on lead vocals, and the bossa nova-tinged beauty "Busy Doin' Nothin' "-with Brian Wilson on lead vocals.
After singing Happy Birthday to Jeff "The Dude" Bridges' wife, Susan, who was in the audience, Brian and friends then took the plunge into The Beach Boys' finest album, Pet Sounds (1966). The fans got blissful performances of "Wouldn't It Be Nice"-featuring Matt Jardine on lead vocals, and "Sloop John B"-with Al on lead vocals. Then, the soul-stirring "God Only Knows," which Al Jardine referred to as Paul McCartney's favorite Brian Wilson (and Tony Asher) composition, was performed-with Brian on lead vocals; which was met with a standing ovation.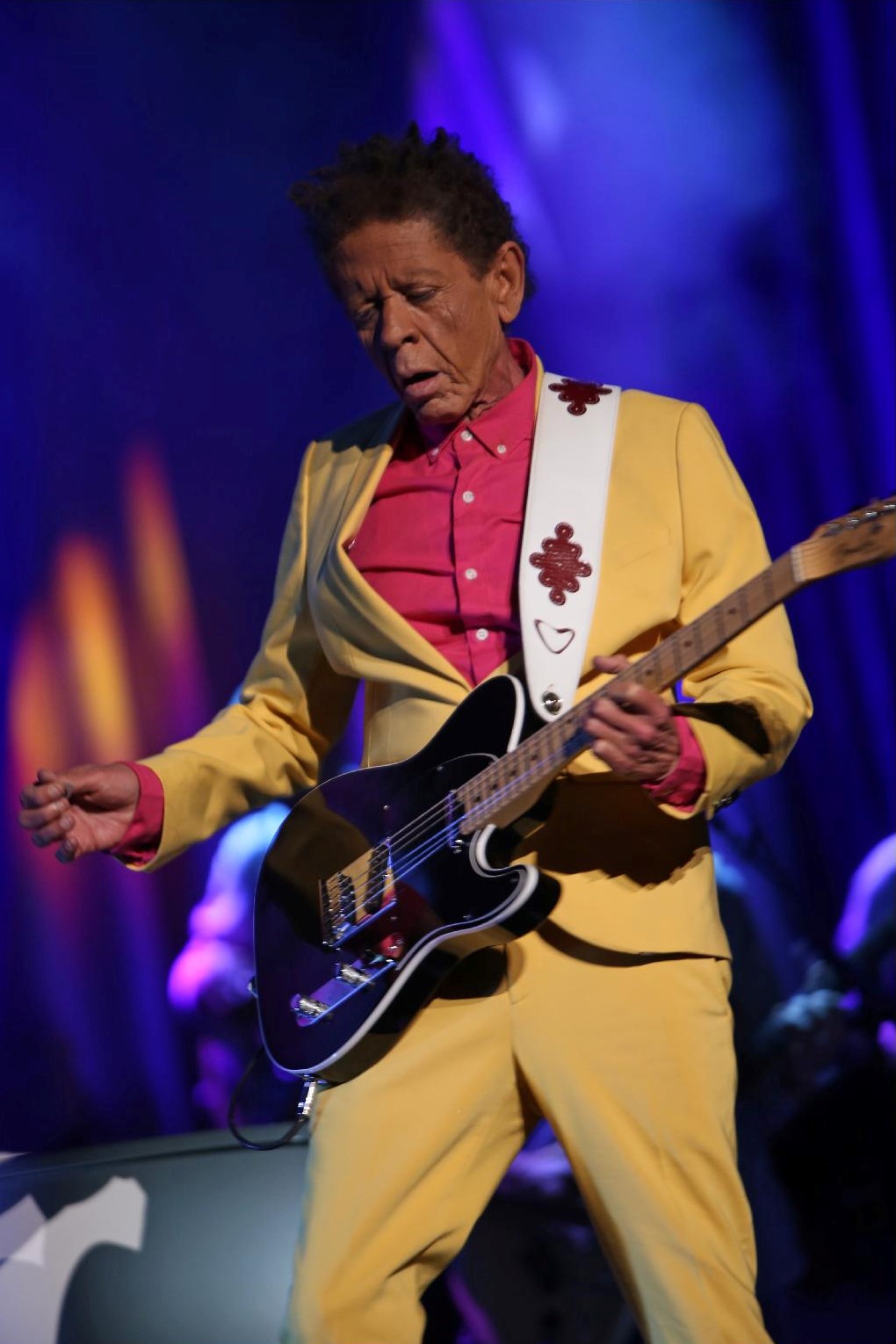 Just when it seemed it couldn't get any better, former Beach Boys member Blondie Chaplin came on stage-dressed to the nines, and blew everyone away with outstanding renditions of the late, great Carl Wilson's song "Feel Flows," and "Long Promised Road," (both from The Beach Boys' 1971 Surf's Up album); and "Sail On, Sailor"(from the Beach Boys' 1973 Holland album)-which Chaplin took to a transcendent level. This was followed by a cover of The Ronettes' "I Can Hear Music" with Darian Sahanaja on lead vocals once again. Brian Wilson then said: "Here's my brother Dennis' song 'Little Bird', "and the band did justice to the late, great Dennis Wilson's uplifting, earthy tune from Friends. The tropical instrumental ode to Hawaii, "Diamond Head" featured next; which was incredibly chilled out and cool to hear. After that, another Friends tune, "Passing By," was played.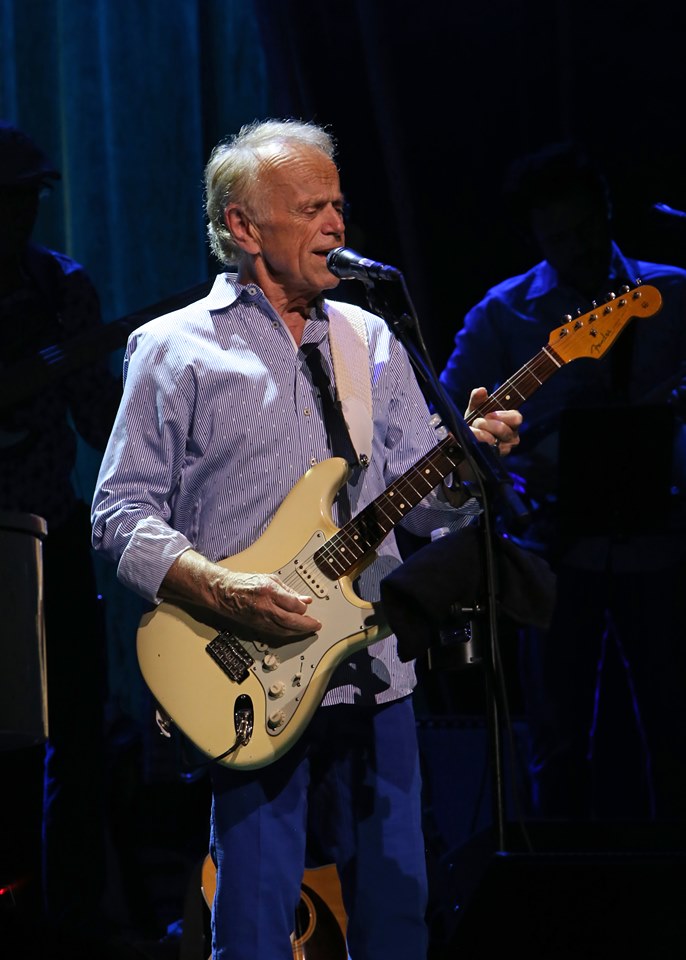 Then, Brian and Matt traded lead vocals on one of his and Van Dyke Parks' greatest songs–the spectacular spiritual stream-of-consciousness sandbox classic "Surf's Up;" originally intended for Smile but ultimately serving as the title track for the Surf's Up album. This was beautifully contrasted with Al Jardine's Beatles-esque, flanged guitar composition "Lookin' at Tomorrow (A Welfare Song);" also from Surf's Up.
The 1966 hit single "Heroes and Villains" (written by Brian Wilson and Van Dyke Parks), and the ecstatic "Good Vibrations" (written by Brian Wilson and Mike Love)-two of the Beach Boys' best-loved tracks, which ultimately landed on the Smiley Smile (1967) album-then got their moments of glory live; and elicited a massive audience response.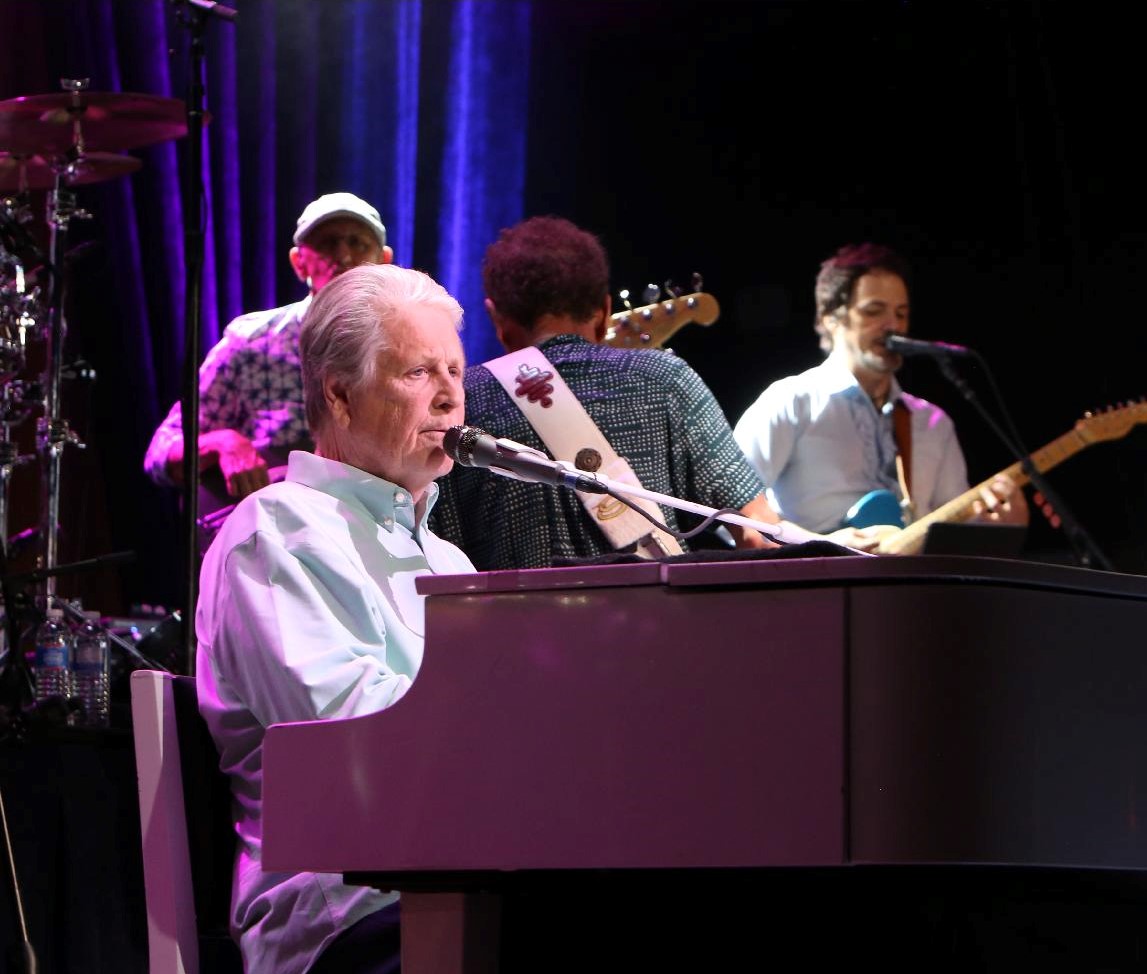 The evening was rounded out by a return to the early hits with Al Jardine leading on "Help Me, Rhonda," his son Matt leading on a cover of The Regents' "Barbara-Ann," and Al leading once again on "Surfin' U.S. A.." By this time the audience was dancing in the aisles, and "Fun, Fun, Fun" was the perfect closing song to a night of unbridled joy, love and mercy for both The Zombies' and Brian Wilson, Al Jardine, Blondie Chaplin, and the Beach Boys' marvelous legacies!
– Sean Mageean