Bretus interview
Bretus is doom metal band based in Italian Catanzaro, Calabria. The outfit is active since 2000, but their debut full-length In Onirica seen the light of day in 2012. It's hard to tell if this album helped Bretus to gain recognition but at least it did attract people attention to the band and make it easier to promote sophomore album The Shadow Over Innsmouth (2015) based on famous short story by Lovecraft. It took only two years to finish next album …From The Twilight Zone which seven songs are based on absolutely old school horror movies and thrillers.
---
The band turns to be more professional, more matured and more expressive with each album working out their own recognizable style founded on traditional doom metal sound with catchy tunes and charismatic vocals with notes of lunacy and zeal! The band returns with new album Aion Tetra almost in the current moment, isn't it a right moment to ask few questions to the band? Ghenes (bass, guitars) and Zagarus (vocals) are on line.
Hi gentlemen! What kind of emotions do you feel now when Bretus new album Aion Tetra is released? Is it relief or some expectations towards the album's reception from fans? 
Ghenes: Hi Aleksey. This is our fourth album and we wanted to realize a good album as before. In the record sessions everything gone straight, we had well clear in our heads the final result. Eventually we are very proud of Aion Tetra. If I must tell the truth, we are really excited to know how it will be received. Our fans was ever amazing with us, but even if is not our intention to bring innovation into the Doom genre, this time we moved in different directions with the sound, so everything can happens.
How long did you work on Aion Tetra? It sounds very natural way developing the band's sound a bit further. It repeats most of your previous album's ideas, but in general I would say it's slightly stronger recording.
Ghenes: Thank you for the kind words. We spent almost one month to record it, we did it in December 2018. After that we pass some time for overdubs and various arrangements.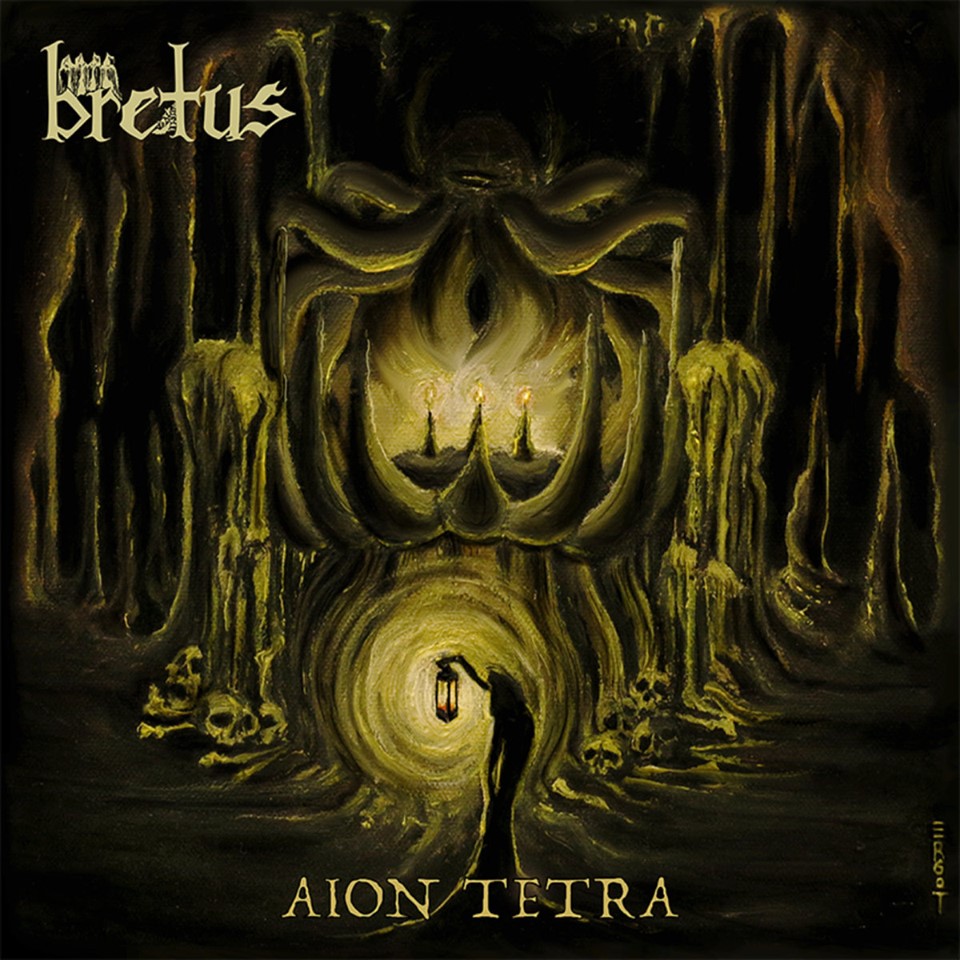 Where did you record these songs? Do you have a studio where you feel like home and where you do prefer to work with Bretus?
Ghenes: After we recorded ourselves the two previous albums, we decided to return in a real studio like we did for the first album In Onirica. The name of the place is The Black Horse Studio, located in Catanzaro, our city. The owner is Francesco Merante that we know from a long time, he's a good friend. This was his first Doom recording, but he did his job in a surprisingly way.
From the very beginning our operative center was our rehearsal room. An old house built at the beginning of the 20th century. It is small but comfortable and, first of all, is surrounded by lush mountains and deep valleys where ancient streams still flow.
How often do you usually update your equipment? And how is expensive nowadays to play in underground doom band? I bet it's impossible to get any money from recording albums and playing gigs.
Ghenes: We love natural sounds as much as possible and I wish I could tell you that we follow the evolution of technology, but apart from taking care of our equipment we can't say it ah ha ha…
Got money by playing Doom is impossible. On the other hand there are all the guys who listen and support our music and that we meet around. This is priceless… Before being musicians we are rock fans and I think we would have played anyway.
The summer is already behind, will you support new album with series of gigs? By the way, what's furthest place where you played up to date since our last talk in 2017?
Ghenes: We already played one gig here in Reggio Calabria day 24/08 for the Metal Redentor Fest. The next will be at the Desert Cruiser Fest II Edition here in Catanzaro. In that concert we will introduce the new album that will be officially out in the day of 27/09.
Unfortunately since our last talk, we just played some live dates here in Italy. At the moment the last gig out of Italy was in Vienna in 2014 for the IX edition of the Doom Over Vienna. Actually the band was born with the intention of playing few dates, few but good dates.
Bretus is on Ordo MCM now, what are your expectations consider collaboration with the label?
Ghenes: Really no expectation from Ordo MCM. We are getting to know Matteo (the owner), he is a competent, passionate and trusted dude, and he is already doing a great work with the new album. We will do everything is possible to not disappoint anyone.
How did you build your relationships with previous labels? Was it just about printing some amount of CDs and providing distribution?
Ghenes: Yes, all the agreements we signed so far did not include live dates, just printing, distribution and, for sure, promotion. We never had booking agencies to organize things, we do everything ourselves. But it was ever our explicit choice.
Then how do you deal with gigs organization? And how actively do you promote Bretus yourselves? Do you feel what you could gain more attention if you would push it harder?
Ghenes: As I said, the promotion of the band has always been taken by us from the very start. Zagarus through years takes care of a large amount of contacts and relationships with journalist promoters or simple enthusiasts. We know, we could push more on the promotion, but the listeners of this genre can never be so numerous as to allow you to be a rock star… and we wouldn't like it either.
We make "Doom for Doom's sake".
Your last two albums The Shadow Over Innsmouth (2015) and …From The Twilight Zone (2017) deal with lyrics based on Lovecraft's stories and horror movies. Can you say what these two top metal topics did help you with Bretus' promotion?
Ghenes: Yes for sure, these topics make more attractive and interesting all the concept, and for sure, we are not the first (and will not the last) band to speaks about this things, but if I can be honest, my passion with Lovecraft's world and for the 60s Horror movies did started well before the band was born.
Zagarus, Aion Tetra doesn't look like a conceptual album, do your lyrics deal with dark topics in general this time?
Zagarus: Of course, the lyrics are influenced by the "cosmic horror" of Lovecraft, as usually I have tried to associate horror stories with the perception of what surrounds me, what my eyes see, I used many metaphors within the stories.
So no movies-influenced songs this time? By the way, what's up to date horror movie you watch last time?
Zagarus: Not this time, although unconsciously there is certainly some influence, it is inevitable (Luckily). I recently saw Il Signor Diavolo by Pupi Avati (2019), a great film in my opinion.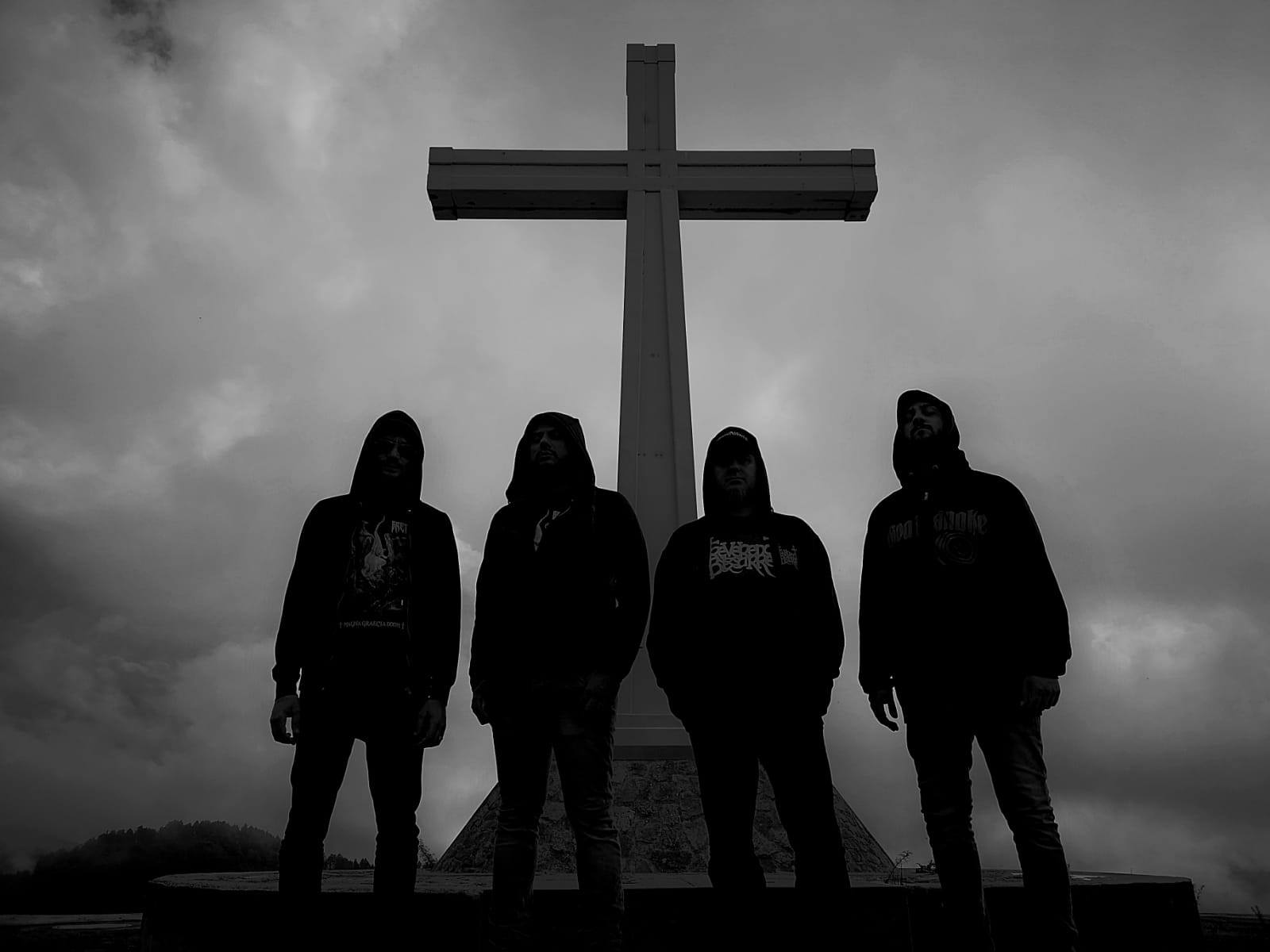 Do you believe in existence of dark powers yourself?
Zagarus: I believe there is something else after this life, some people say that persons believe in the afterlife because they don't like the idea of dying. That's probably it but it's not my case, mine is not a strictly religious discourse, I believe there is a spiritual side, something mystical. Denying the existence of an afterlife doesn't have to be about cowardice as opposed to courage.
Bretus is based in Catanzaro, Calabria, does your homeland influence on Bretus concept? You know… like witches of Aradia influenced on Sidhe and few others bands from their region.
Ghenes: As I said before we live in a beautiful land full of natural beauty, Catanzaro stands before two seas and our area also gave the name Italy to our peninsula. Living in what was once called Magna Graecia could only influence us and inspire us with its load of art, legends and stories.
Zagarus, do you have some news from Suum, another doom band where you perform vocals?
Zagarus: About Suum, the recording sessions for the new album are done, the work is in the mix and mastering phase. I got some backing vocals on the new album of a stoner Calabrian band, Deep Valley Blues, give them a listen, I'm sure they will surprise you!
Do you already have a label for new Suum album? Or maybe you even have an approximate date of release?
Zagarus: It's all work in progress, waiting for the final master, will see…
Okay, thanks for your time, gents! That's all for today, how would you like to finish our interview?
Zagarus: Thanks for all Aleksey, your support during these years is precious to us. In Doom)))
– Aleksey Evdokimov
https://bretus.bandcamp.com/
https://www.facebook.com/BretusDoom/
https://bretus-doom.webnode.it/