'10​-​12​-​18 rarities, b​-​sides, and more​.​.​.' by Zig Zags
Zig Zags are about to re-release their earliest music via Nomad Eel Records. 10​-​12​-​18 rarities, b​-​sides, and more​.​.​. is a collection of demos, rarities and oddities.
---
Originally released as a cassette only collection on Burger entitled "10-12." Zig Zags – 10-12-18 …rarities, b-sides, and more…has been remastered and compiled with new tracks for the first time ever on vinyl. This compilation traces the evolution of an acoustic two piece into the firebreathing punk fucking metal monster Zig Zags would become. The tracks on 10-12-18 are compiled in sequential order allowing the listener to hear for themselves as the band navigates through the early stage jams and actually learning how to play their instruments (kind of). Sides 1 and 2 contain the aforementioned 10-12 cassette made up of demos and singles on Mexican Summer, Tubesteak Tuesday, and Who Can You Trust Records? The second LP picks up with a newly focused lineup and OOP 7" singles from Volcom Entertainment, In The Red Records, Chrome Banana, and Famous Class Records. Like the original Burger Records cassette, the vinyl version is limited to 300 copies. – Jed Maheu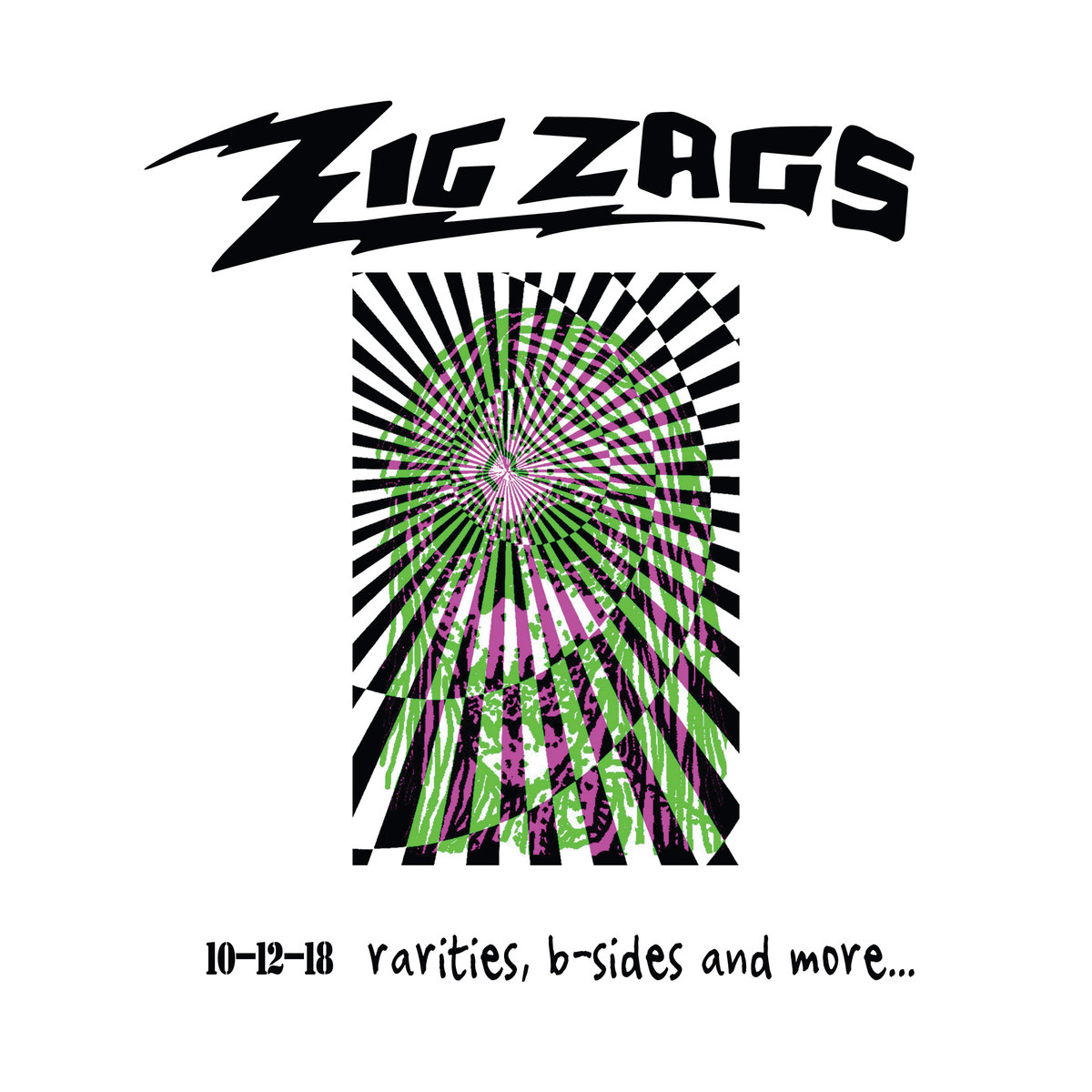 You don't want to miss our interview with Zig Zags.
"always ask myself if I would like us if I was a teenager"
Zig Zags Bandcamp
Zig Zags Facebook
Zig Zags Twitter