JAZZ CORNER Presents: Joe Armon-Jones – 'Turn to Clear View' (2019)
As of late, some of the coolest contemporary jazz has been drifting out of the UK, harking back to the early solo work by Donald Fagan, though with a bit more attitude and guts, featuring music that builds and ebbs effortlessly, though with character and vision, featuring songs that have been gracefully plotted, reflecting a considered if not meticulous approach … for me, most suitable for a rain laced afternoon with elegant lightning highlighting the mountains.
---
What you're treated to is mesmerizingly vibrant groove laden heavy jazz that continually reaches for new heights, transcending and blending both genres and influences from the world over, yet never sounding like world music, as aspects of freeform and traditional jazz meet head on with a sense of generous blending, bestowing a vision of modern tribal spirituality and dynamically rich sonic complexities. That said, several of the tracks possess a jazz infused warm neo-soulness that can be soft around the edges and bright as a supernova at the center, all spurred on by an endlessly strong rhythm section, one that isn't so much designed to encapsulate the music, but rather to encompass those daring arrangements within an inexhaustible wall of sound; one filled with refined and highly interesting arrangements that never fail to please.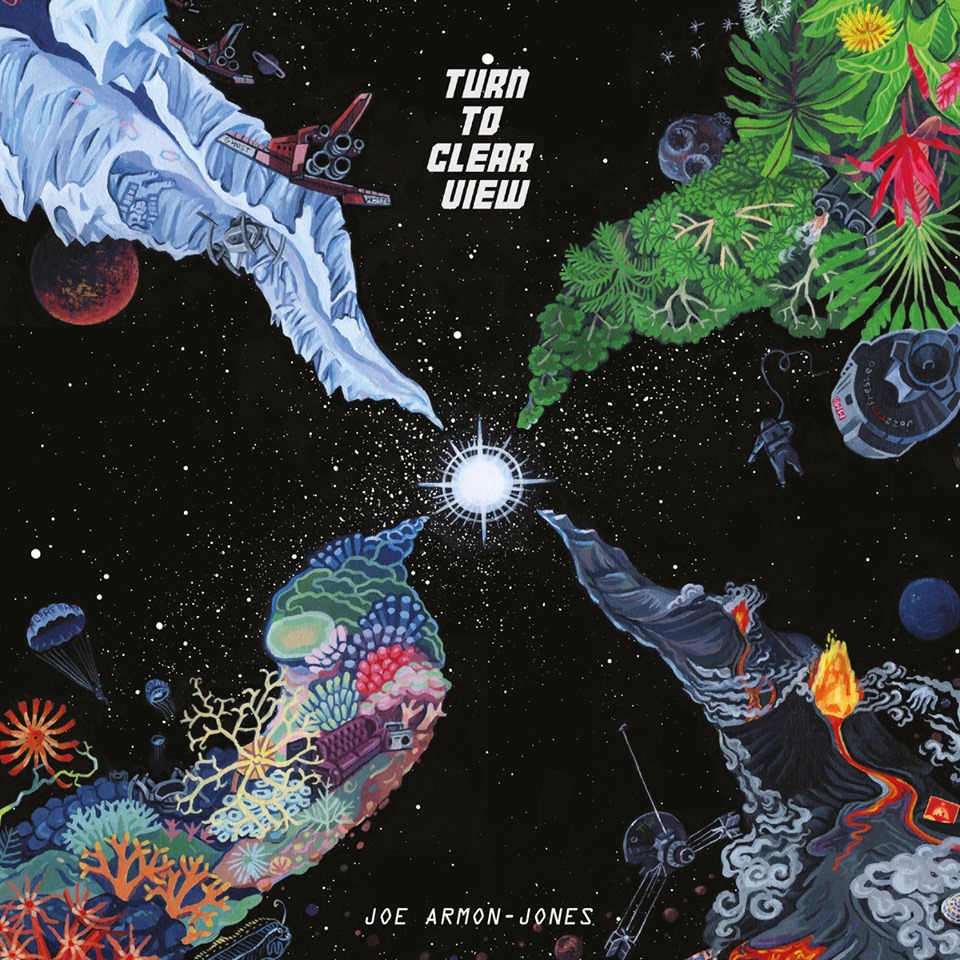 Available as a limited edition of 500 on translucent blue vinyl, 1000 on clear vinyl, general black vinyl and compact disc.
– Jenell Kesler
Joe Armon-Jones – 'Turn to Clear View' (Brownswood Recordings, 2019)