'Borders' by Flare Voyant
Flare Voyant are a London-based but borderless band idealised in 2015 by flamboyant young musicians from different nationalities and trajectories whose paths were crossed in social media.
---
Early demos caught the attention of legendary producer Chris Kimsey, who produced their homonym 4 track debut EP, released in November 2017. In fact, Flare Voyant's sonority is deeply inspired by some of the bands from Kimsey's professional path such as The Rolling Stones, Peter Frampton, Led Zeppelin and Humble Pie. However, the band seeks to embody all its plurality in the sound and go beyond revivalism, pursuing a contemporary perception of rock music through poetry and unusual tones or beats. The second EP, "Seeds of the Flamboyant", was released in 2018 at the Handel & Hendrix museum in London and reveals the early recordings that inspired Chris Kimsey.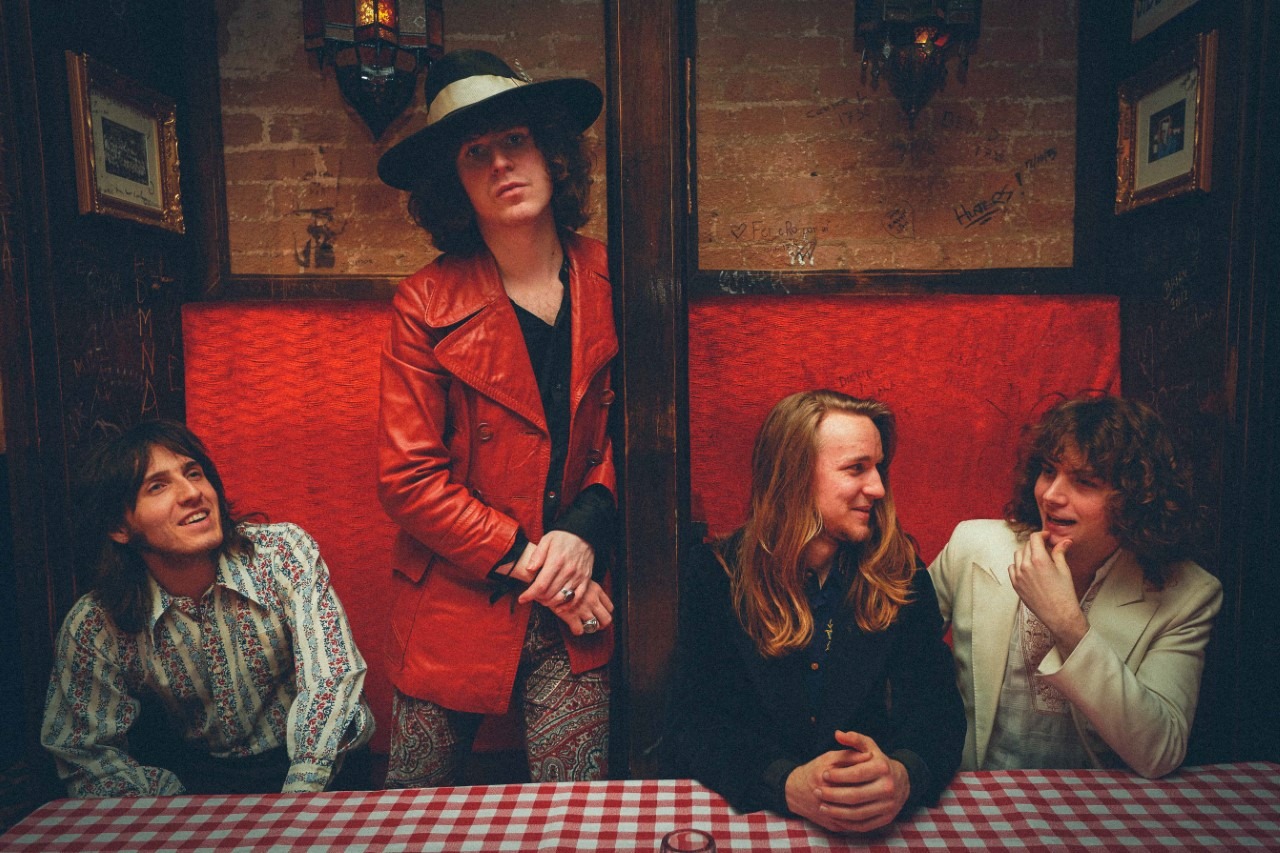 In a short period of time, Flare Voyant supported the Pretty Things in Paris and performed at many acclaimed London venues such as The Scotch of St James, 02 Academy Islington and The 100 Club. Their most recent material, the Double A Single "Gotta Gotta/Tunes for the Moods" was released at the legendary Troubadour club and the performance was blessed by the honourable and very enthusiastic presence of Sir Jimmy Page himself.
Main photo: Sam Huddleston
Album Art: Gian Paolo La Barbera
"I saw Flare Voyant at the Troubadour in London. They are a superb live band. Check them out!" – Jimmy Page
"A band of burning and prophetic vibrant sound revealing the spirit and transcendental melodic rock in a new inspiring form." – Chris Kimsey
Animation by Lópz for Ebbinghaus © 2019
http://flarevoyant.com/
Flare Voyant Facebook