Art Boys Collection interview with Hans Holz
Truly rare Austrian psych-rock with a unique flavor that crosses folk, prog and freak-beat sounds with even a Beatle'esque sound, great vocal harmonies and a heavy dose of psychedelic vibes.
---
How did you first get involved with music?
I've been taking piano lessons since the age of 7. My father was a Kapellmeister and leader of a church choir.
At the very beginning you were called The Boys. You formed in Upper Austria around 1969. Were you part of any other bands before that?
No, I've not been part of any other bands before that.
Can you elaborate the formation of Art Boys Collection?
My brother Walter, who was also playing piano, and I wanted to form a band. I preferred playing drums, which I learned autodidactically. The next step was inviting two friends, who played guitar.
When and where did Art Boys Collection play their first gig? How was the band accepted by the audience?
We played our first gig at a dance event in Andorf after practicing for only three weeks. The audience was ecstatic.
Was there a concept behind Art Boys Collection? How did you decide to use the name "Art Boys Collection"?
At first, we called ourselves "The Boys". At the time of recording our debut LP the record label wanted a more appealing name for us. So, what we did was just adding "Art" and "Collection" to the already existing name.
What influenced the band's sound?
In the early years, our biggest influences might have been The Beatles, the Beach Boys and the Bee Gees. Chicago, Deep Purple, Uriah Heep and Grand Funk came later.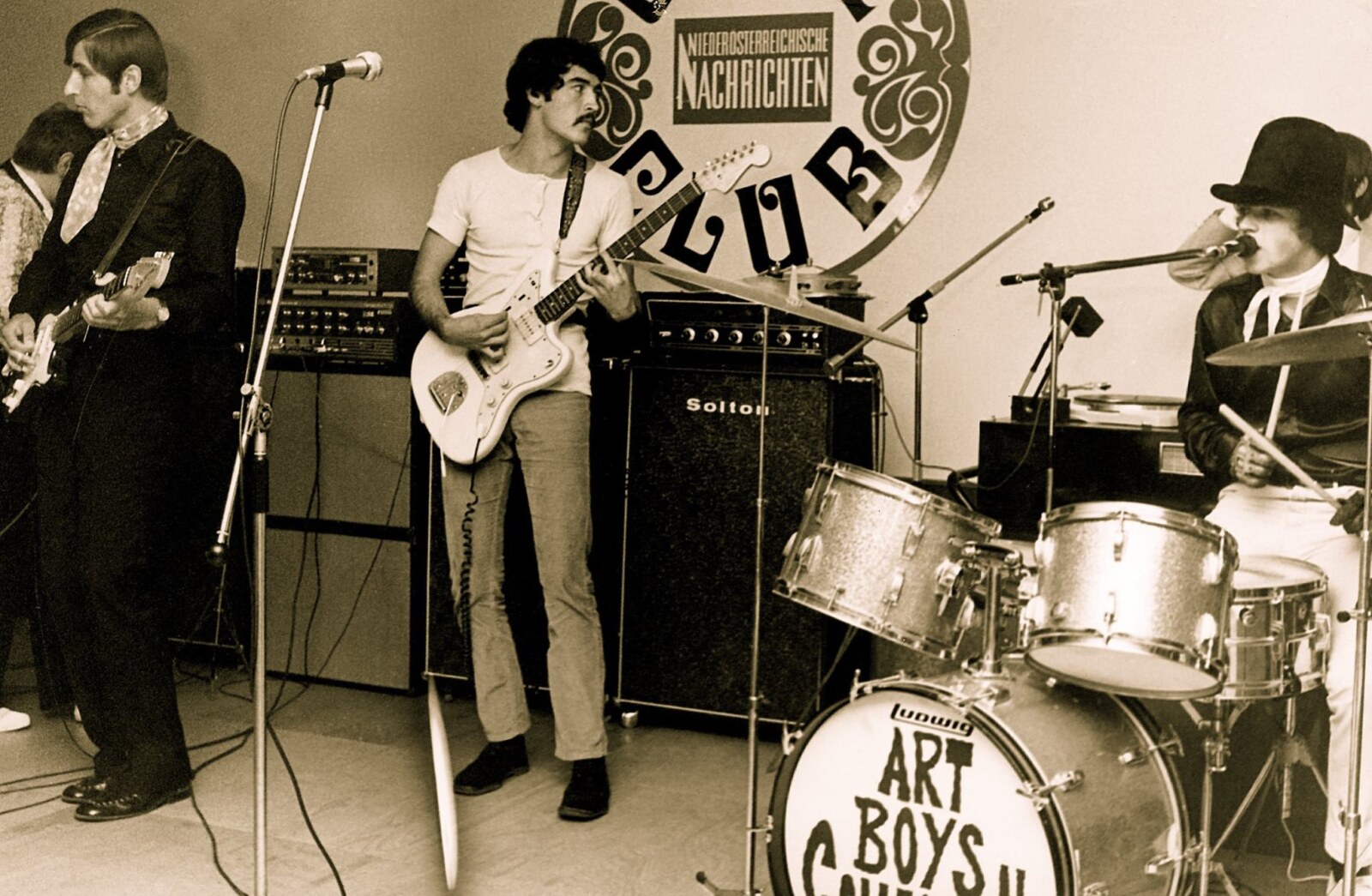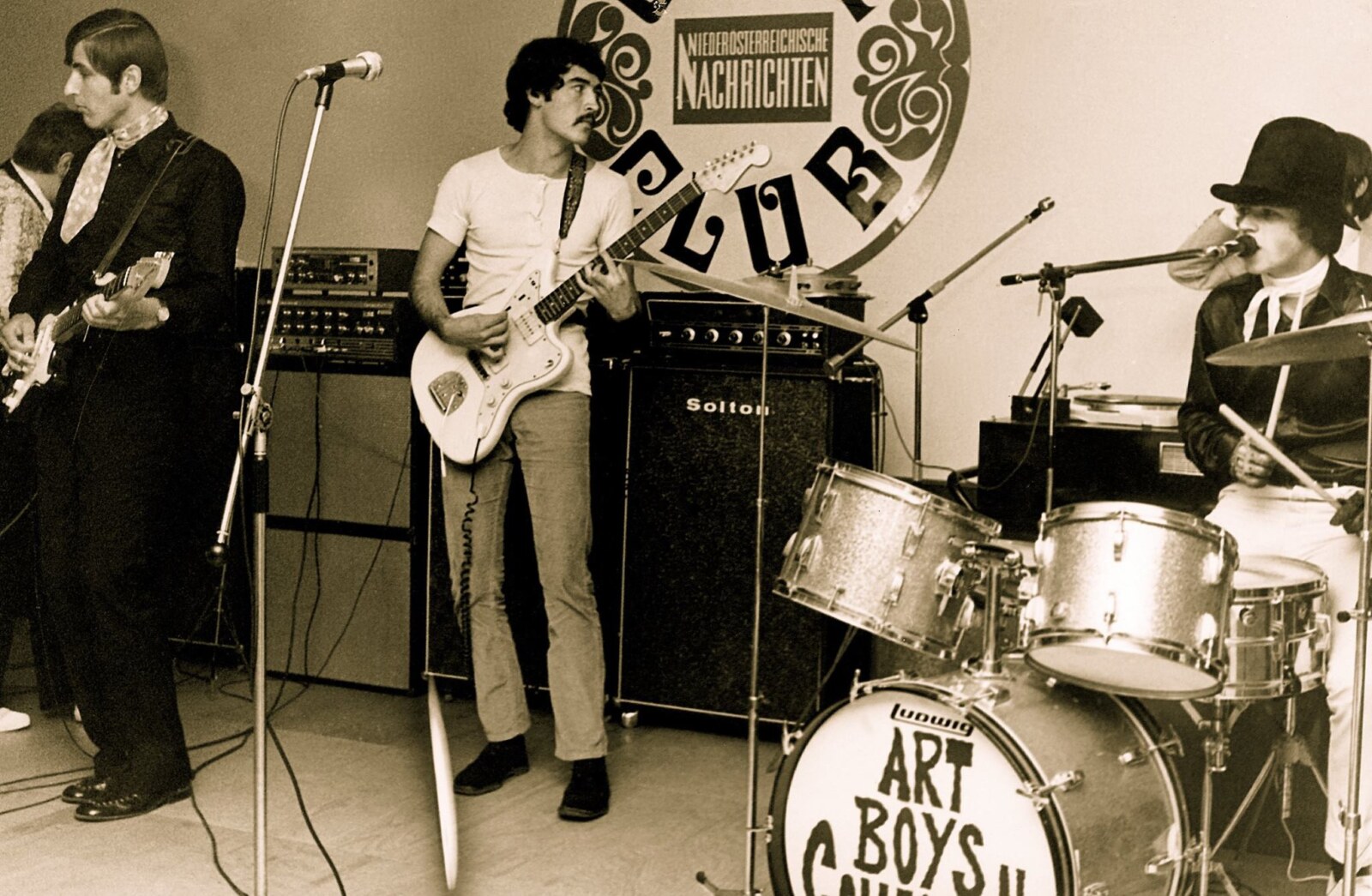 You were first signed to Geman Interpop label. The band made their debut with a "Life Is a Dream" b/w "United Blues Generation". What can you tell us about the two songs?
Well, all five of us could sing very well. So, we tried to make use of it (in the chorus) and wrote these very melody-based songs.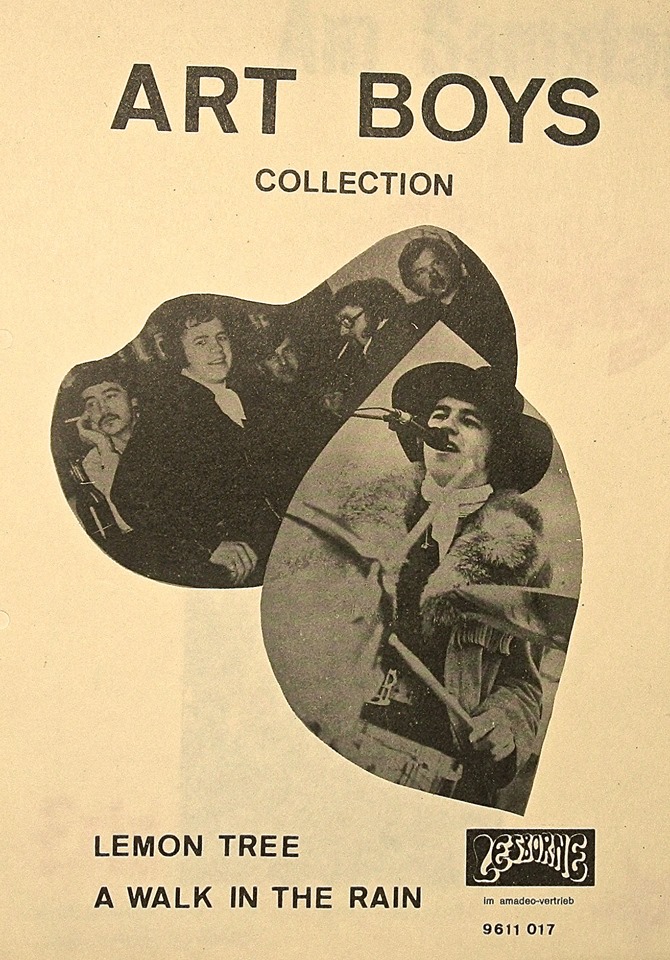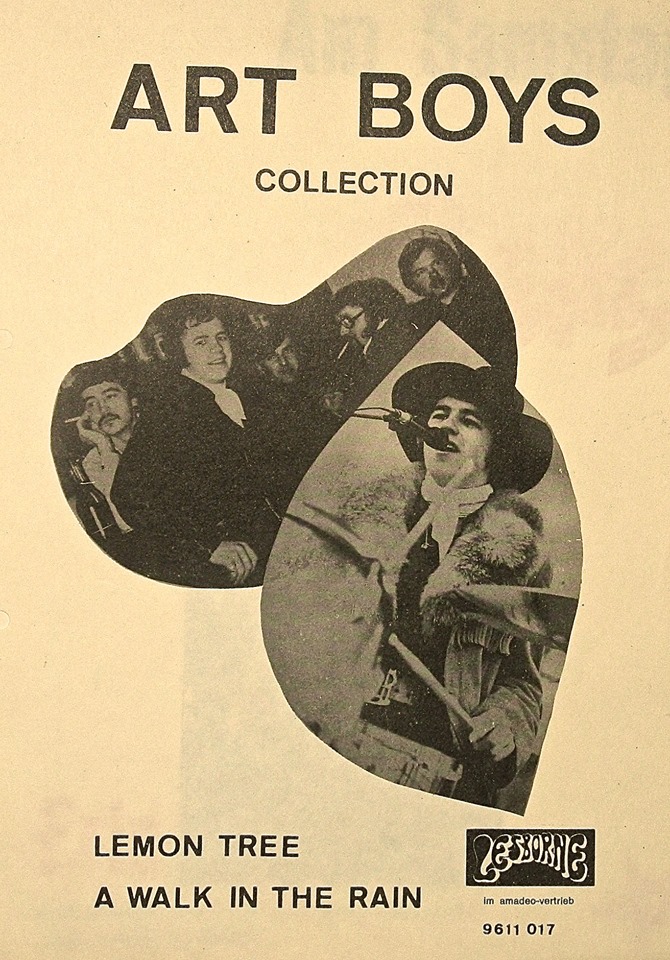 Then you moved to Lesborne label and released "Lemon Tree" b/w "A Walk In the Rain" and "Jesus Said" b/w "Station Nowhere".
Yes, Ö3 (Austria's most popular radio station) played "Lemon Tree" quite often and "Jesus Said" remained five weeks among the top three tracks of the charts. So, these were a quite a success for us.
Then you started working on your album Stoned Wall. What are some of the strongest memories from recording it?
It was a lot of fun, but at the same time very exhausting. We had to go from Andorf to the Sinfonia-Studio at the Konzerthaus Vienna a few times, which took us three-hours there and back every time. First, we laid down the basic tracks for all the twelve songs. Vocals came afterwards.
Was there a concept behind it? Please share your recollections of the sessions. What were the influences and inspirations for the songs recorded?
The songs were actually a collection of very different songs. Almost all of them were written by our very creative bandmember Gerhard Egger. Me, for my part as a composer and lyricist, contributed two songs on the record.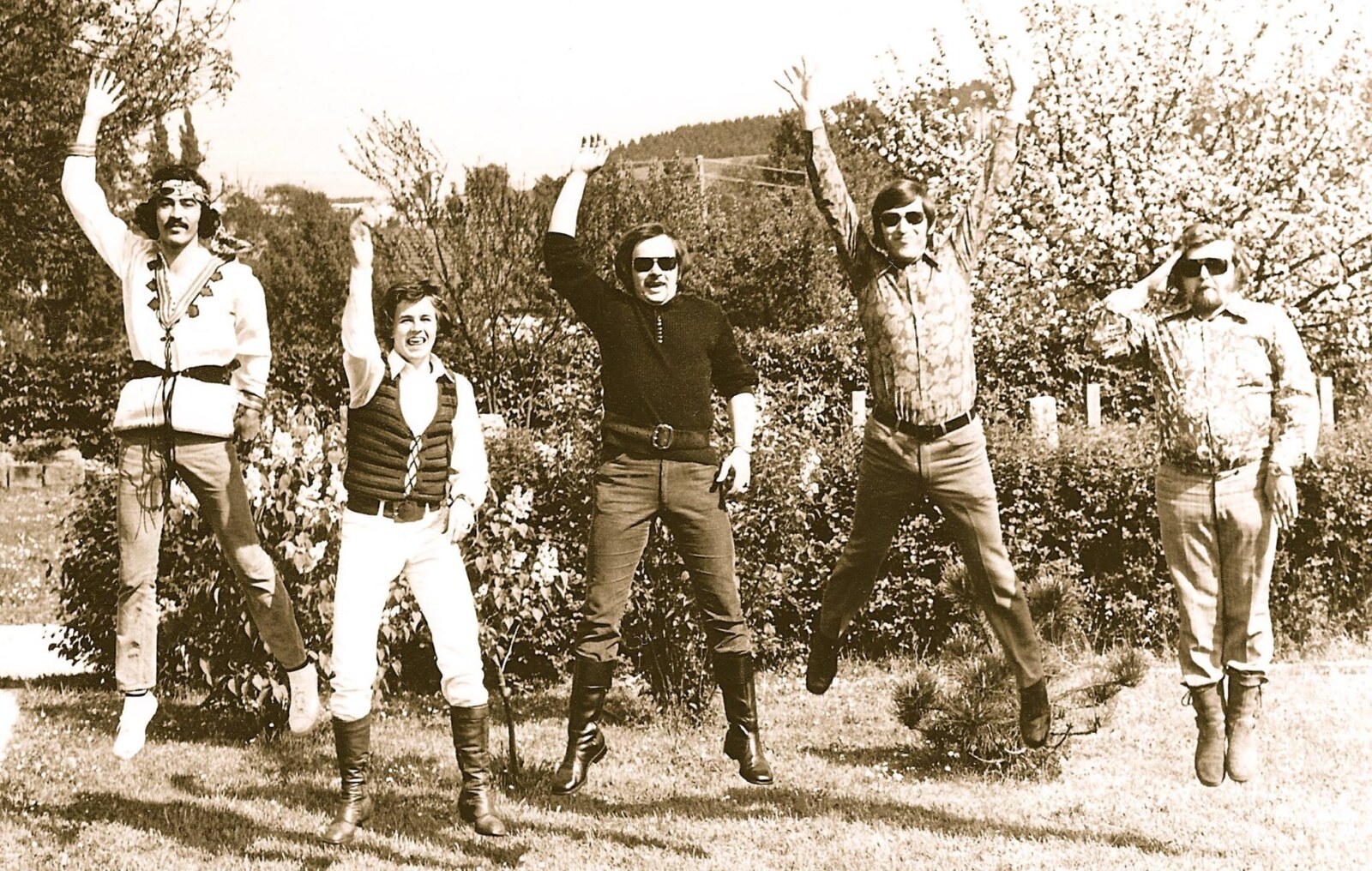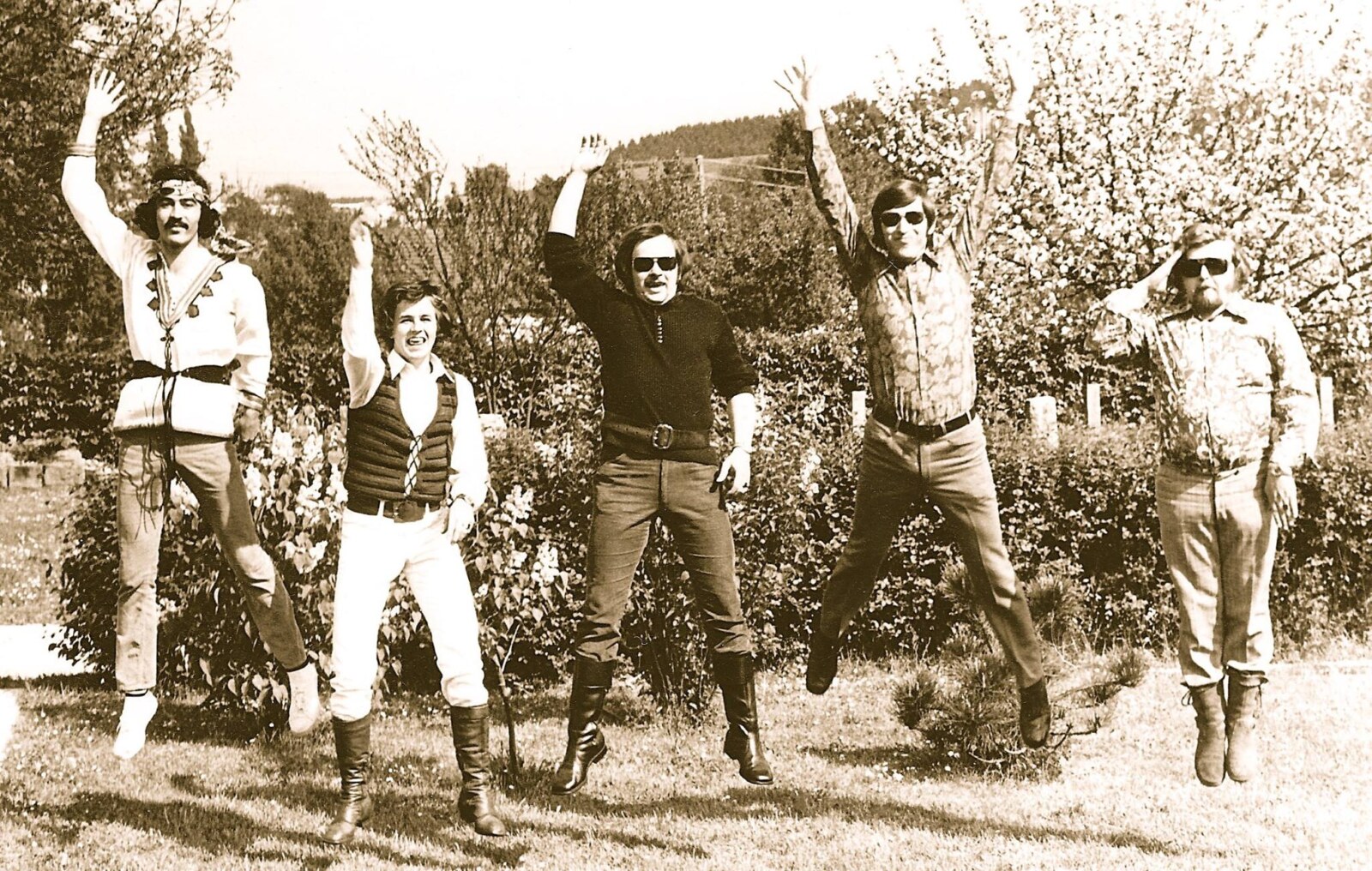 How pleased was the band with the sound of the album? What, if anything, would you like to have been different from the finished product?
We were very pleased and still are!
What can you tell us about the artwork?
The idea for the artwork came from and was executed by a photo/advertising studio in Passau.
Did the band tour to support the LP?
We could only play some selected shows because all of us had jobs. It wouldn't have been possible to tour. At that time, I was a teacher and simply couldn't go touring for weeks during the year.
What happened after the band stopped? Were you still in touch with other members? Is any member still involved with the music?
We continued playing under the name "ABC" until 1975. Then, the disco clubs became popular and we had to change our style drastically to still be booked to play on proms, dance events and stuff. We changed our name a few times. We once played as "Music Train" for example.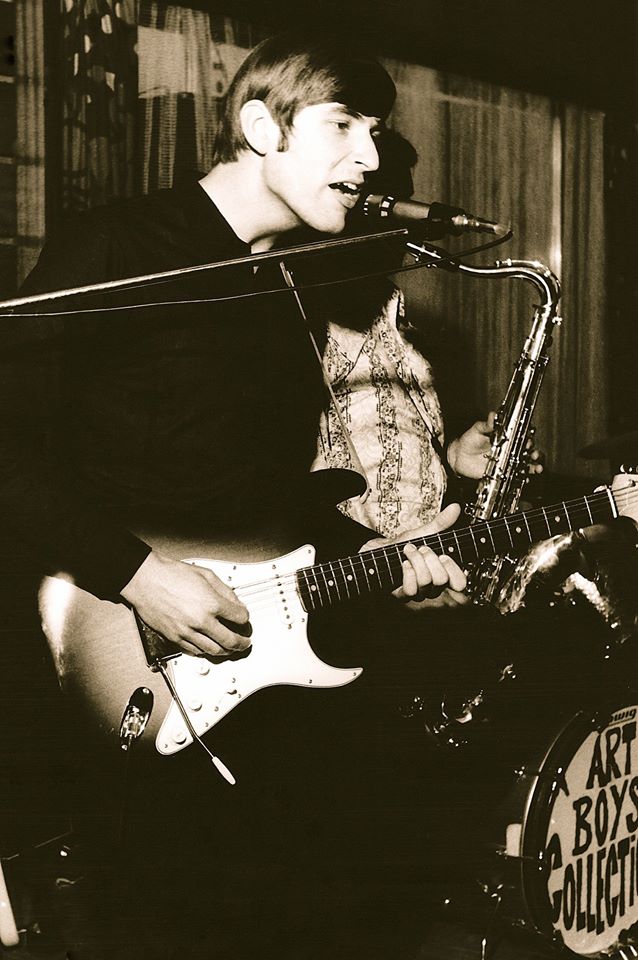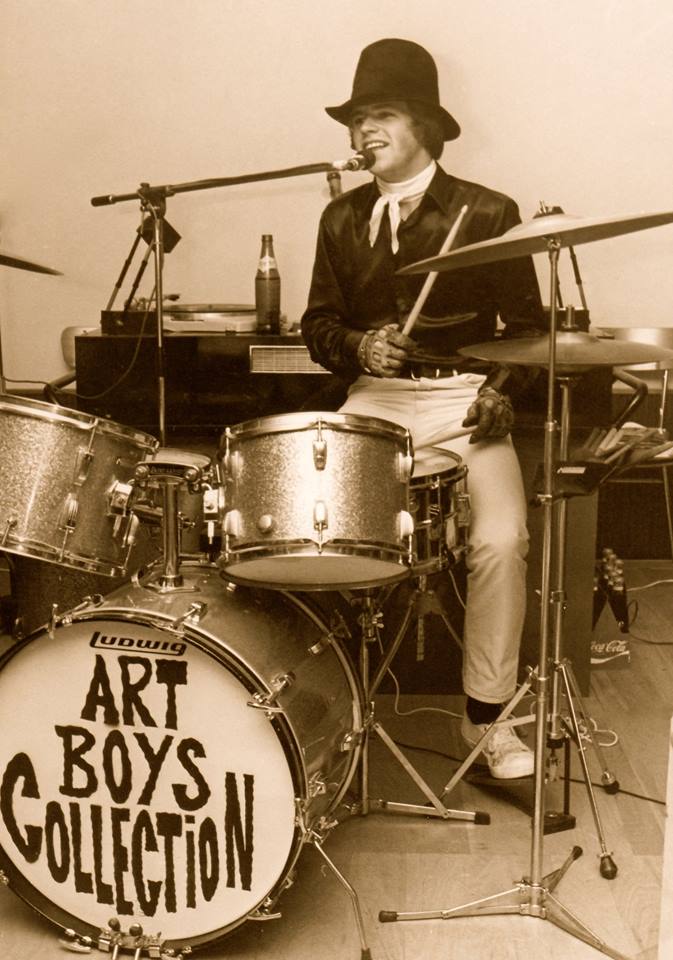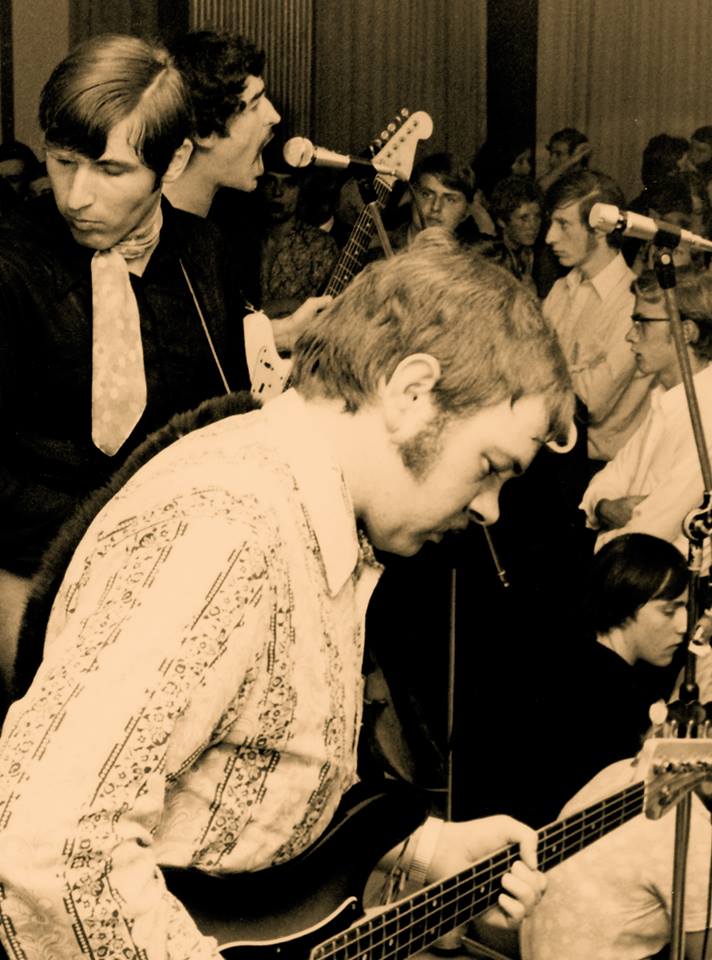 For my part, as a young teacher, I founded three choirs in Andorf (one for men, one mixed choir and a youth choir) in 1973 and have been a choir leader for 30 years. From 1982 on I've been organizing concert tours abroad which led us to 65 different cities all around the world and on every continent.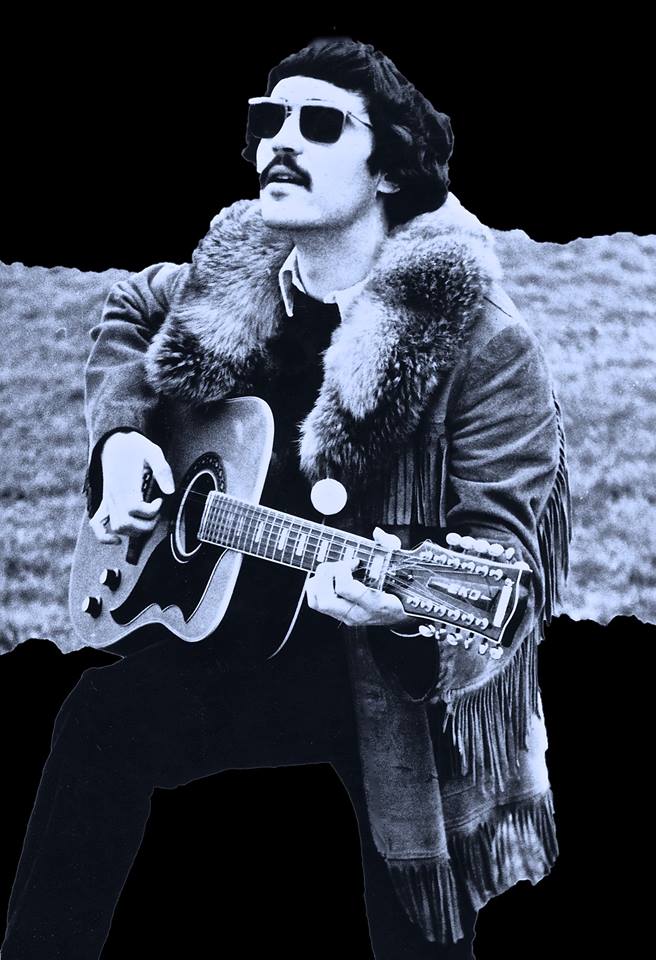 Looking back, what was the highlight of your time in the band? Which songs are you most proud of? Where and when was your most memorable gig?
The highlights were the recordings of our LP's, the success in the Austrian charts, our performance on Peter Rapp's "Spotlight", as well as the gig with Golden Earring at the Stadthalle Wels. I can also still enjoy my two songs on the album.
How many copies of original pressing was released?
2000 pieces were made. The LP is a rare collector's item nowadays and it's sold between 1000€ and 2000€ among record collectors and LP enthusiast.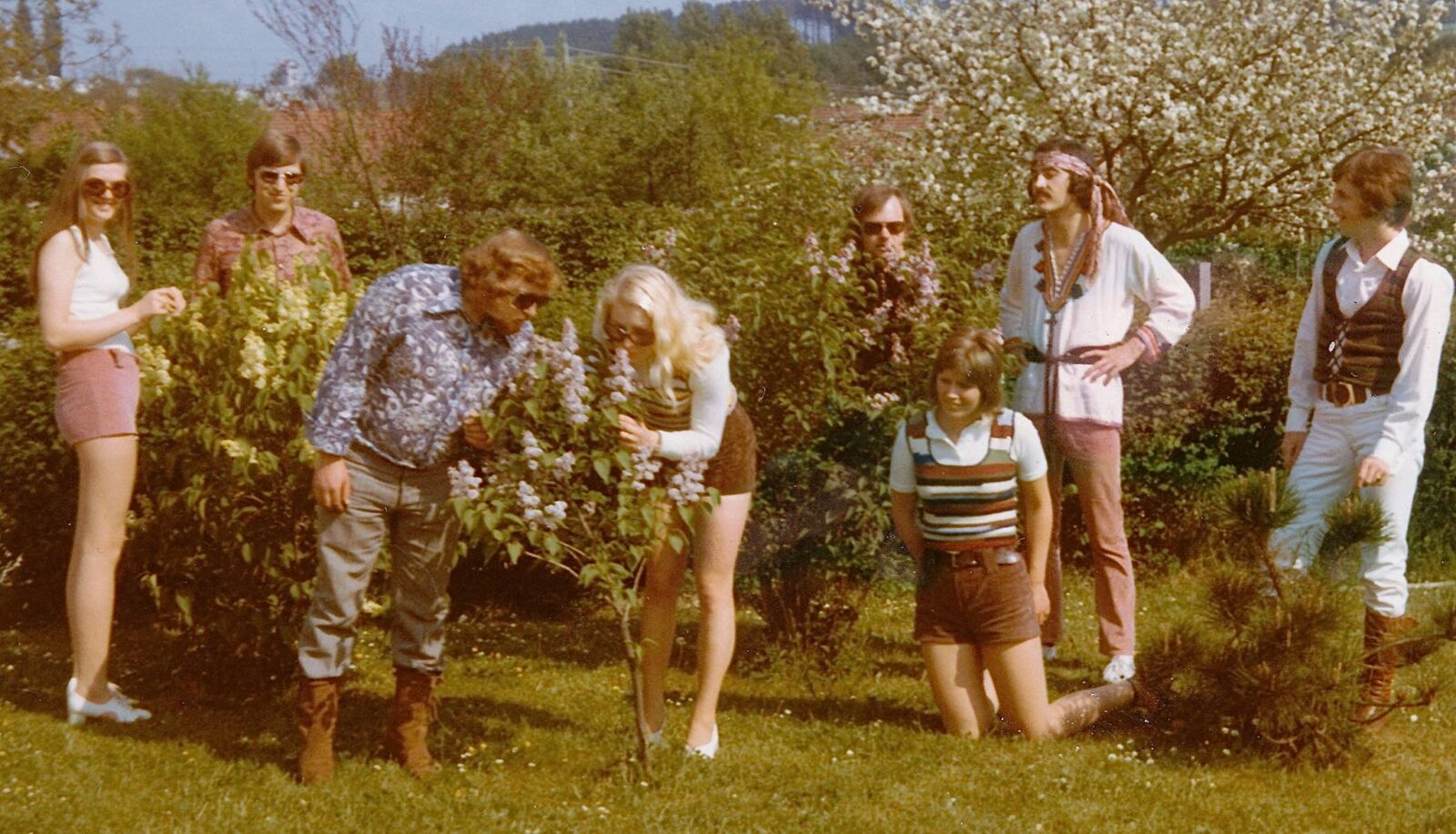 Thank you for taking your time. Last word is yours.
I feel blessed, that our music and band of the 70's is still interesting for some music lovers from all over the world. Our songs are still played on radio stations on all continents from New York to Japan.
Translation and interview: Lukas Götzenberger