From The Vault: Captain Beyond – 'Captain Beyond' (1972)
The real-deal! Some underground albums don't justify their hype, but this, this is a collection of memorable songs, relentless riffs and clever compositions one after another that not only will entertain you for the length of the album, but will make you come back for more. Many times.
---
Captain Beyond was a supergroup with ex-members of Iron Butterfly (Larry Rheinhart and Lee Dorman), Johnny Winter (Bobby Caldwell) and Deep Purple (Rod Evans). They released three albums in the 70s before finally disbanding.
"The progressive take on these pieces keeps the attention level high."
This self-titled debut is arguably their masterpiece, and a source of inspiration for many modern stoner and psychedelic rock bands.
The music hits you immediately with a heavy, funky sort of swing, courtesy of Mr. Caldwell who throws in many time-signature changes and other drum wizardries throughout the album. The musicianship is strikingly brilliant, and all the band members seem to be on the same page, although coming from different backgrounds. The progressive take on these pieces keeps the attention level high, but it's never forced. All the little breaks and interludes, sometimes frantic, sometimes over the top, others with a breezy latin feel, or slightly southern sounding, and the guitar riffs embracing the tight rhythm changes are all executed with astounding ease. Smooth and effortless, like only talented musicians of this caliber on top of their game could pull-off.
Not everything is monster-groove laden though, there are times when the band seems to look for that spacey feel a-là-Pink Floyd, like in "Myopic Void", and they manage to successfully stretch out in style and give us moments of flowing musical bliss.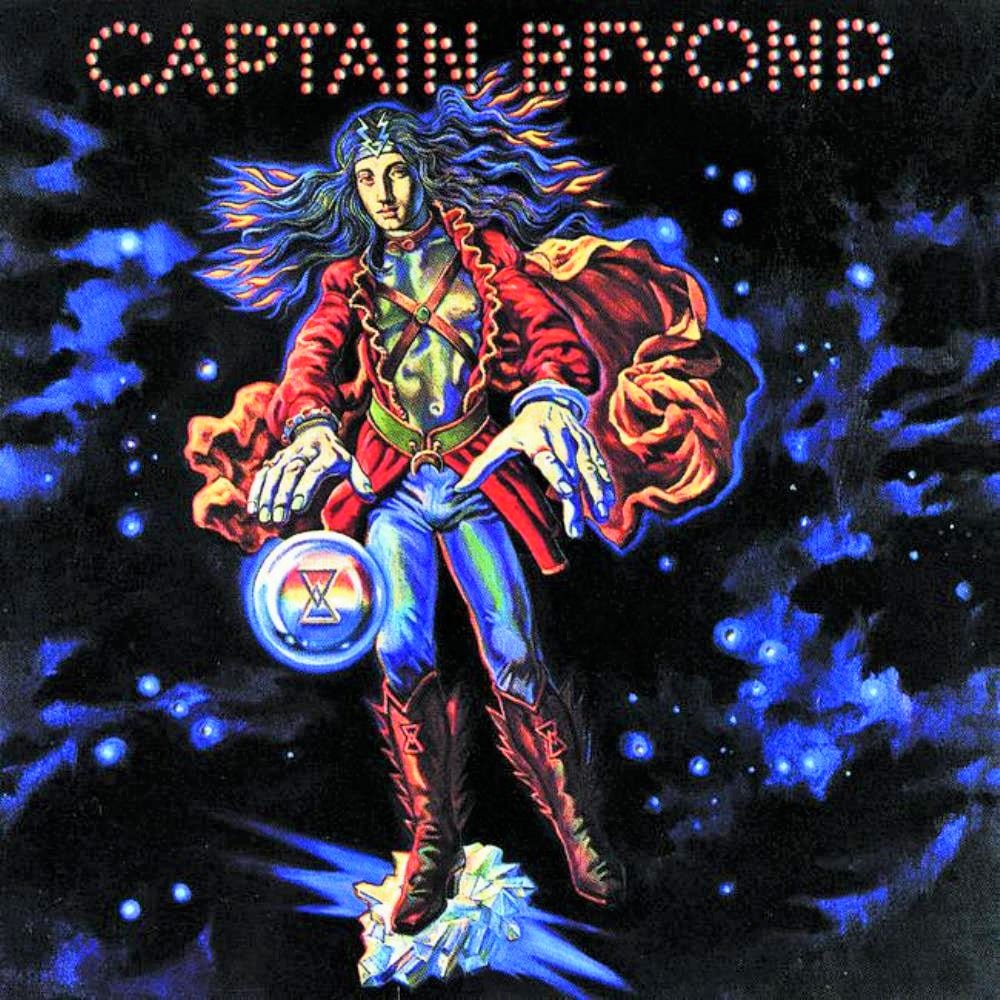 Or on "Thousand Days Of Yesterday" for instance, we find the guys dealing with acoustic tropical grooves and mystical lyrics, in an explosion of euphoria that gives an unexpected twist to the album for the better.
The heavy-hitters are all memorable: "Dancing Madly Backwards", "Raging River of Fear", "I Can't Feel Nothing" and "Mesmerization Eclipse" should be considered classic. When the band is working on full cylinders like this, they are unstoppable.
I would recommend this album to anyone who hasn't listened to it, get ready for an exciting slice of 70s rock'n'roll!
– Andrea Gelardini
Captain Beyond – 'Captain Beyond' (Capricorn Records 1972 | Purple Pyramid 2013)