Pyramidal interview
Spanish group Pyramidal are back with another amazing space rock album. As per usual this is an intensive concept album touching ground with their influences that include Hawkwind and other boundary touching groups of the past.
---
You've been active for several years now. How would you compare previous albums to your latest one?
Lluis: This album has a totally different concept from anything we've done before. It's a zenith or culmination of previous albums.
When and how did you all originally meet? Can you elaborate the formation of Pyramidal?
Miguel: The band was formed back in 2009, Miguel Ángel and me had a band called Kreis, but the drummer and the singer left the band because they had their own main project. They introduced us to Lluis and soon Oscar entered the new line up. Then we decided to change the name of the band to Pyramidal. The lineup remained the same with addition of Cesar Tenorio on synth and FX.
Lluis: At that time I was on an spiritual retreat in a small village on the south of Spain, recording a concept album on which I had been working on for a year or so, and at the beginning of summer 2009 the band decided to get back to Alicante. Some weeks before a friend had called me offering his drummer position in a band, that band was Kreis (as Miguel mentioned above), so I joined them. Shortly after Oscar entered the band, the full lineup was set up.
What does the name "Pyramidal" refer to?
Lluis: There is not a concrete history behind the name. Shortly after we were playing together we just simply decided to change the name Kreis because we considered it as a new stage for the band. One night in our rehearsal studio, Oscar brought a list of different names among which was Pyramidal. We thought it was a good name because of our taste for oriental sounds and our interest in everything related to ancient Egypt and the space mysteries.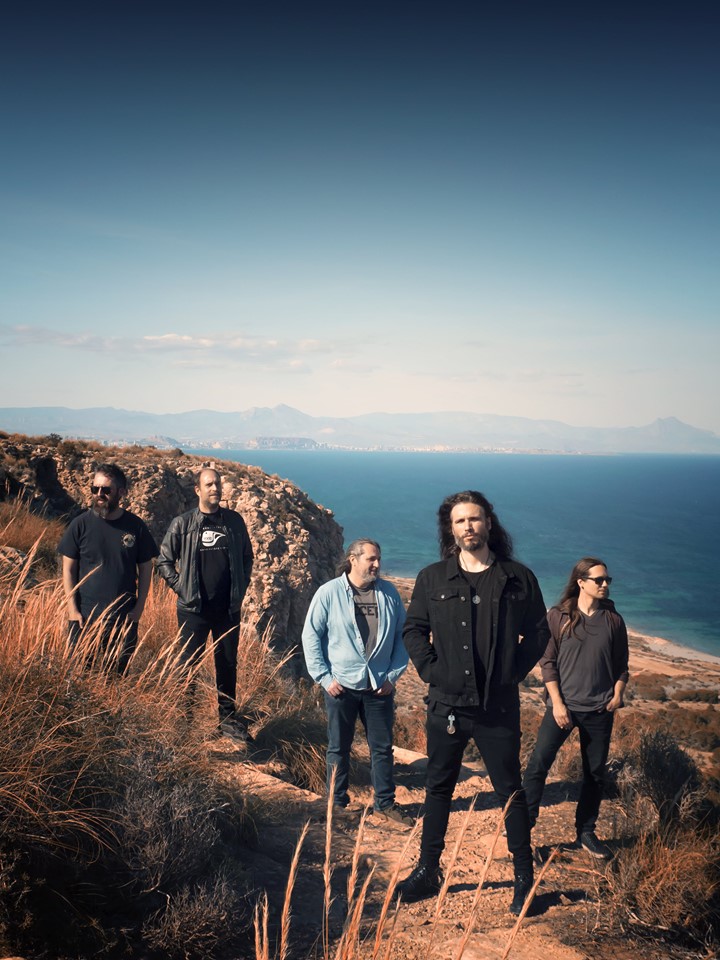 What's the songwriting process like?
Miguel: Basically we brought some riffs in our rehearsal studio. We recorded these jams and take the ones we like the most.
Can you share some further details how your latest album was recorded and released?
Lluis: The album was recorded at the Altea Faculty of Fine Arts. Initially we were looking for a large studio room with an appropriate reverb for the drum set, but because of some schedule issues it was not possible. That studio room is the one you can hear on Jams From the Sun and on From Other Spheres & Sabbra Arabia Ep Box Set.
The album was devised totally different from any other previous releases, where we were playing together at the same time and room, sometimes even playing without metronome like on Dawn In Space, almost like a live set in the studio. For this album we decided to record all different instruments separately.
Firstly we recorded the drum sections with a previous planification for guides and metronome. Secondly we recorded bass lines from Miguel and the guitar parts of Miguel Ángel, and after that Oscar did his guitar recordings. Finally, we did a recording session with Arantxa and Judit for the saxophone and violin takes. We went to Desert Studio for the recording vocals and synths and Fx were recorded at Surnia. Fabian Tormin from Plätlin Mastering in Hamburg was in charge of all the mastering process.
It's been a thorough and meticulous process, but we were convinced that it had to be that way because of the structure and complexity of the album.
"All our albums have a conceptual basis."
Is there a certain concept behind the album?
Óscar: All our albums have a conceptual basis. We always consider the albums as a whole concept, not just some songs without any connection between them. With every studio album we want to communicate something to the listener and you can understand the meaning of everything when you listen to it in its entirety.
Who is behind the artwork?
Miguel: Artwork photographs belong to Mara B. Stones (mara.b.stones), a photographer friend from Almería with whom we had worked before for the cover of Jams From the Sun (Lay Bare Recordings), and Oscar did the layout work. The pictures are landscape from Arrecife de las Sirenas in Almería.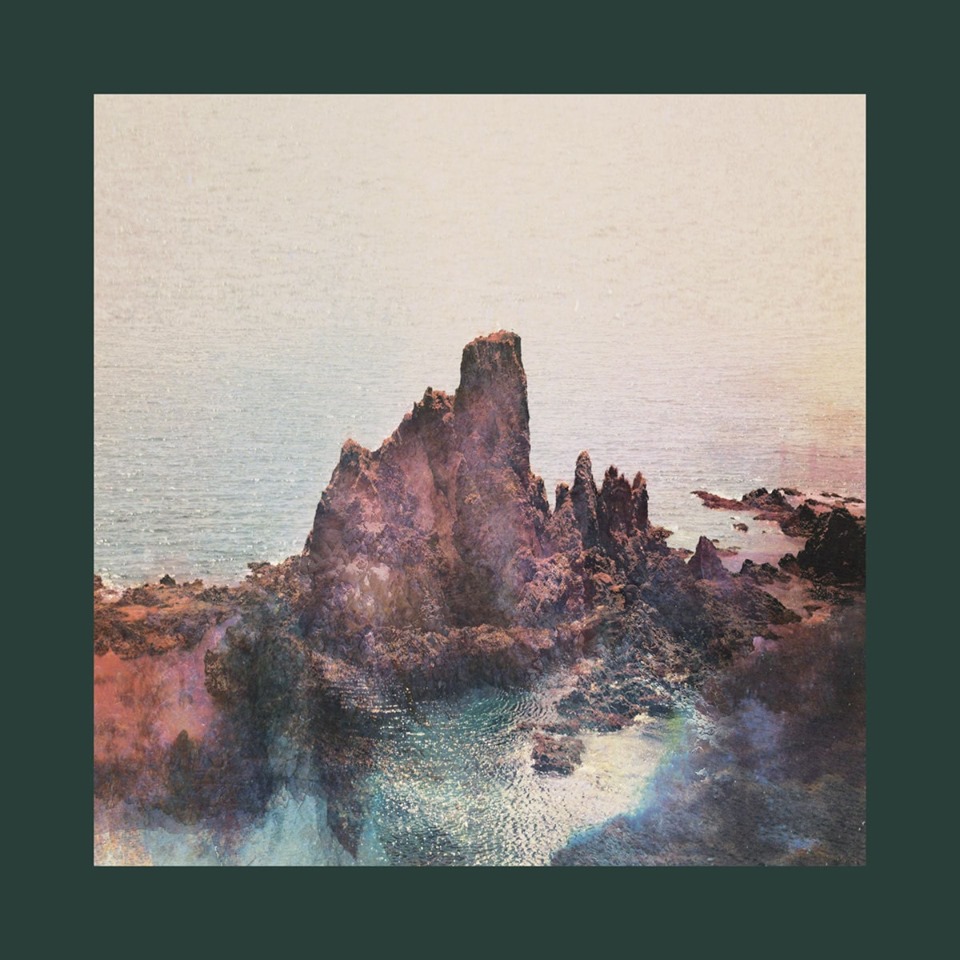 Óscar: We love the mystical halo that she gives to her photographs, she is a great artist!
What are some future plans?
Óscar: We want to do a couple of shows here in Spain. In October we are considering a short tour in Europe. We are always open to offers, we would love to participate again in festivals where we have already performed.
Who are some of your personal favorite bands that you've had a chance to play with?
Miguel: Personally Orange Goblin, Causa Sui or Naam among others but I really was excited to share lineup with Hawkwind.
Lluis: I share some of those bands. I remember Causa Sui, which is a band I like quite a lot, and of course Hawkwind. I will never forget sharing stage with Wardruna or Zombi at Roadburn Festival.
Óscar: I also loved playing with Causa Sui or The Machine, meeting the Naam guys or appearing on the same poster as Hawkwind. Playing in Roadburn was an incredible experience, as well as the festivals of Freak Valley, Yellowstock and some others that allowed us to play with great bands and discover great musicians and excellent people.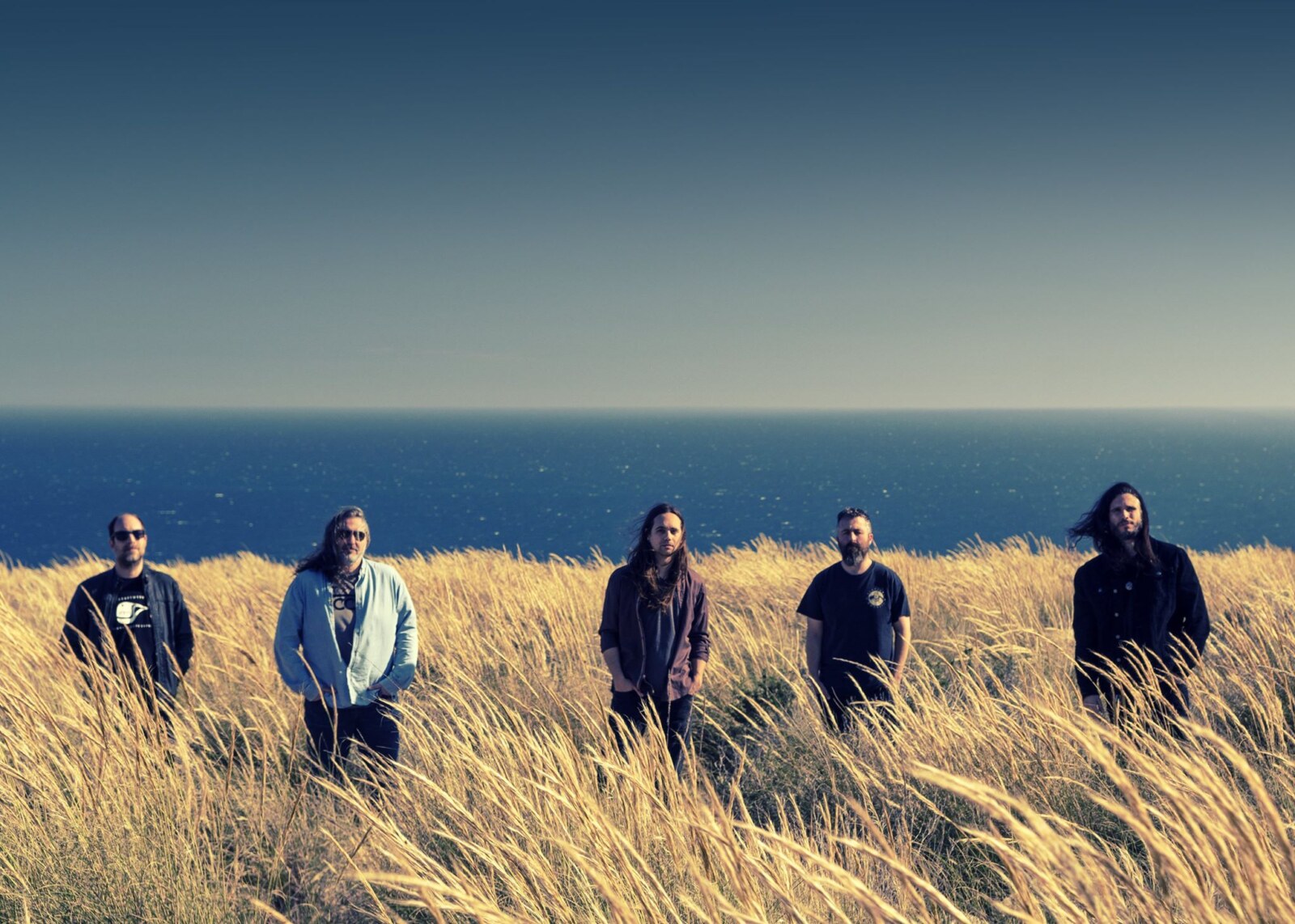 What's on your turntable right now?
Miguel: Lately I've been playing Jethro Tull reissues.
Lluis: My turntable is broken!! But recently I'm listening to Steel Mill, Agusa, The Dry Mouth and Faraquet. I have a section in a radio show called "La Montaña Cósmica" so I am forced to discover new bands. Any help in that sense is welcome!
Óscar: The last records I bought was at the Monolord show in Murcia. They were very good live and I spin their records pretty often.
Miguel Ángel: Right now spinning Frank Zappa Live in New York reissue! But also playing The Egg, Gentle Giant, Grobschnitt or Eloy quite often. For new bands, Minami Deutsch are in my top ten.
Thank you. Last word is yours.
Lluis: Thank you very much for your time and interest in discovering us a little bit more. We hope to enjoy music for a long time!
– Klemen Breznikar
All photos by Javier Tomás
http://pyramidalmusic.com
https://laybarerecordings.com