Please Feed The Animals – 'San Franciscan Nights' (1967)
Initially pressed on the ARC label in 1967, 'San Franciscan Nights' by Please Feed The Animals – which has recently been revived by Gear Fab Records – was one of countless exploitation albums produced during the era. As you may have already guessed by the title of the disc and the name of the band, a serious Animals fixation is going on here.
---
Resting heavily on covers of Animals songs, the collection reveals Please Feed The Animals to be rather impressive interpretators. A near perfect imitation of Eric Burdon's cocky growl, compounded by the band's spot on arrangements pay respectable homage to the rough and tough blues based rock favored by the Animals.
Along with the dozy flower power ode to the City By The Bay, the set features takes of other well known Animals numbers such as "Don't Let Me Be Misunderstood," "We Gotta Get Out Of This Place" and "It's My Life." A reprise of Sam Cooke' s "Bring It On Home To Me" additionally appears on the album.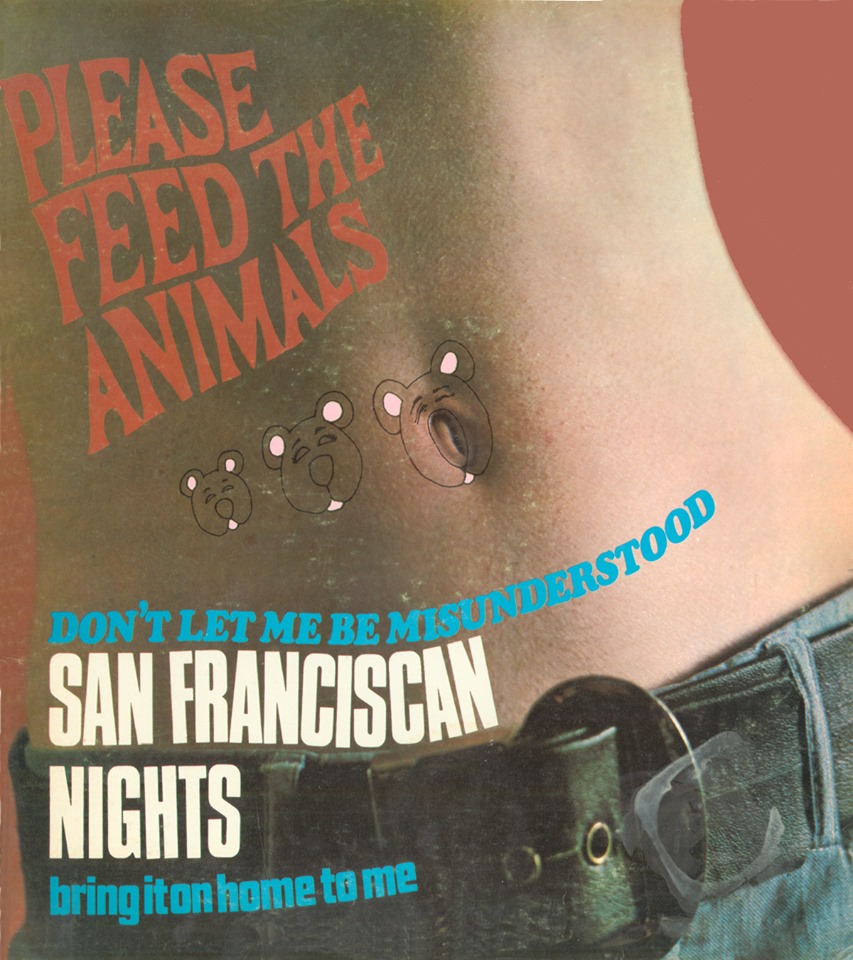 Not entirely Animals copyists, the enigmatic Canadian band further turns in traditional treatments of the Sir Douglas Quintet's bubbly Bo Diddleyish "Tracker" and the old fashioned jazz stylings of Cream's "Wrapping Paper." The Yardbirds are also referenced on the doomy psychedelic drone of "Still I'm Sad," while a version of "All Or Nothing" by the Small Faces closes the show.
Of course 'San Franciscan Nights' is no match for the genuine article, but certainly makes for a fun and charming romp through songs we all know and love. If Please Feed The Animals existed today, they could probably earn a decent living playing bars and fairs as a 'Nuggets' type tribute band.
– Beverly Paterson
Please Feed The Animals – 'San Franciscan Nights' (Gear Fab Records 2019)