'Louisville In The 60's' (2019)
Owned by Ray Allen and Hardy Martin, the Allen-Martin Studio in Louisville, Kentucky was home to the vast majority of local bands for four long decades. When the outfit ceased operation in 2006, a batch of unreleased tapes were found in the vaults. Such sessions were rescued by the Gear Fab label, resulting in 'Louisville In The 60's.' Spanning The years 1966 to 1973, the disc not only covers a nice variety of musical fashions, but the quality of the material remains perpetually high.
---
The Rugbys, who are mainly remembered for the 1969 hit single, "You & I," check in with the rock and soul styled snarl and swagger of "I Want You Baby," and from Blues, there's the catchy fuzz stomper, "Rats In My Room," while Conception's "Babylon" and Free Reign's "Drink Your Wine" are constructed of hard rocking riffs and rhythms. Directed by shouting vocals yielding a glammy punk vibe, Doug Cook's sentiment to the movement that changed the face of music, 'British Invasion,' is further cemented by a crop of ringing power popping guitars.
West Coast psychedelic aspirations seated in the vein of bands like the Jefferson Airplane and the Peanut Butter Conspiracy penetrate the bracing "Earth And Sea" from the Oxfords, and "Silly Girl" by JB and the Young Wheels shimmers and soars to a harmonious pop rock pitch, punctured with a clever break. Boasting a gorgeous set of pipes, Debbie Tuggle contributes two tunes to the package, involving the country-slanted "Lonesometown" and "The Days I Have With You," a pretty ballad dripping with purity and melody.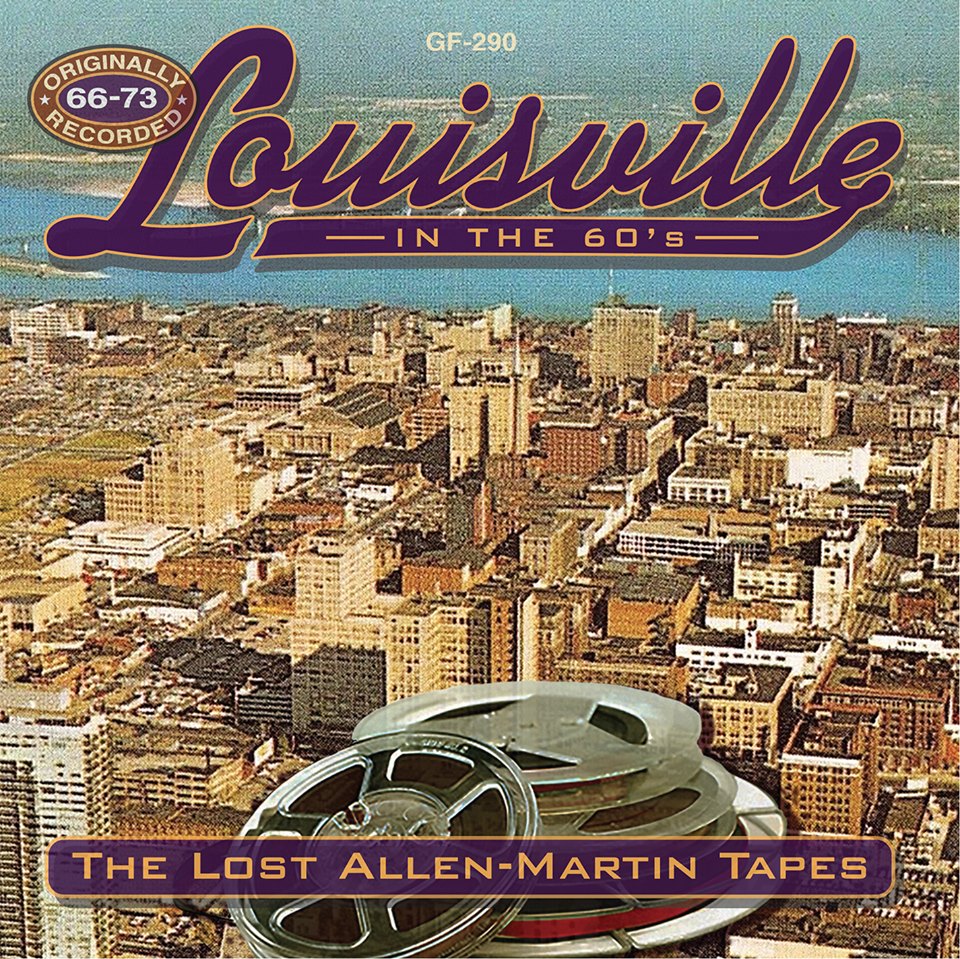 Formed of funky grooves, "Nothing Lasts Forever" from the Premieres plugs in as yet another tasty treat, as well as a creditable version of Traffic's "Dear Mr. Fantasy" by the Keyes, and Copperfield's "Recollection," which bends and folds with stirring art rock patterns.
Bursting with youthful exuberance, great singing and impassioned playing, 'Louisville In The 60's' is an effort you can listen to endlessly and never tire of. As far as compilation albums go, this is truly one of the best of the bounty. And that says a lot, considering the tracks were filed away and forgotten at the time they were recorded.
-Beverly Paterson
Various Artists – 'Louisville In The 60's' (Gear Fab Records 2019)