'Let It Be Known' by The Woolly Bushmen
Formed in early 2011 and based out of Winter Park, Florida, The Woolly Bushmen have managed to combine 1960's rock and roll with 1950's rockabilly and a dash of soul, forming their own unique genre of all original crowd-rocking songs. These young musicians have captured the respect and admiration of seasoned musicians, some icons in their own right, that are twice their age while grabbing every audience by the scruff of their necks and whipping them into a dance frenzy. Teenagers, middle-agers, old-agers, male, female, black, white, green, purple, The Woolly Bushmen tend to appeal to everyone without compromising their style and musical integrity…mass appeal without losing cult appeal…they do their thing and it works!
The band's third full length, In Shambles will be available on LP, CD and download on May 10th, 2019 via Pig Baby Records.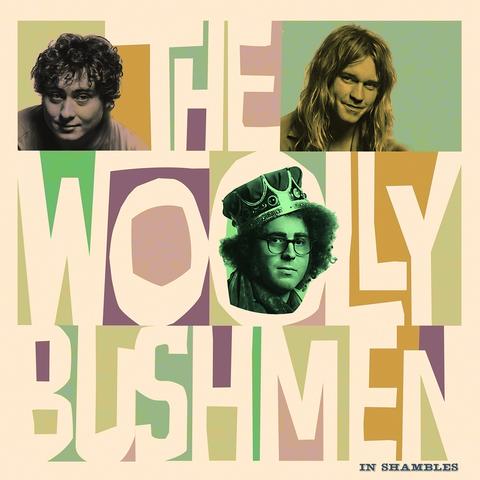 Pre-orders available here!
LINKS:
https://www.facebook.com/Woollybushmen/
https://thewoollybushmen.bandcamp.com
http://www.pigbabyrecords.com
WOOLLY BUSHMEN LIVE 2019:
05/22 Charlotte, NC @ Oso Skate Park
05/23 Philadelphia, PA @ The Tusk
05/24 New York, NY @ Hanks Saloon
05/25 Cleveland, OH @ Stellas
05/26 Detroit, MI @ Outer Limits
05/27 Chicago, IL @ Empty Bottle
05/28 Madison, WI @ Mickey's Tavern
05/29 Ft. Wayne, IN @ Brass Rail
05/30 St. Louis, MO @ Sinkhole
05/31 Atlanta, GA @ Star Bar
06/01 Memphis, TN @ Bar DKDC