Steve Gunn – 'The Unseen in Between' (2019)
'The Unseen In Between' is perhaps Steve Gunn's most intimate creative and accessibly explorative album to date, filled with simpler arrangements, so good that it's causing me to reassess my thoughts on all of his previous outings, as if this fugitive atmospheric guitar player had suddenly switched on his headlights, making it impossible not to be aware of his presence.
---
If you'll indulge me, Gunn has always viewed the world through the lens of travel, the consummate observer, never an actual participant, yet here Steve seems to have not only gotten out of his car, but has parked it, finally reaching a destination … though having said that, I'm left wondering if this destination is in fact a place he wishes to settle down, or is merely a stopping off breather, where he's come to the assertion that an established space in time is good for his nature and his creative expression. His number 'Stonehurst Cowboy' is perhaps the most revealing when it comes to the notion of destination and place, with Stonehurst being his father's neighborhood in West Philadelphia, quite near 69th Street and the Tower Theater, which was home to more shows for me than I care to remember. Yet when I finished this album, I'd the distant feeling that 'The Unseen In Between' was indeed merely a stopping point, a breather that he needed to take, a look back at his youth, his family and essentially his father, where he's attempting to look into the spaces in-between realities, memories, facts and rumors in order to discern the truth.
"'The Unseen In Between' with it's cryptically written title often comes off as a movie of old haunts and imagery."
When one makes this leap with Gunn, listeners find that this is a very complicated album filled with compiled visions and characters, some of which feel or present themselves as an amalgamation, representing several people who've gone into making up Steve's collective memories.
The Unseen In Between with it's cryptically written title often comes off as a movie of old haunts and imagery as he intoxicatingly stands still for a moment, musically painting a portrait that essentially puts the first solid page in place when in comes to who Steve Gunn is, and why he's here at this moment in time.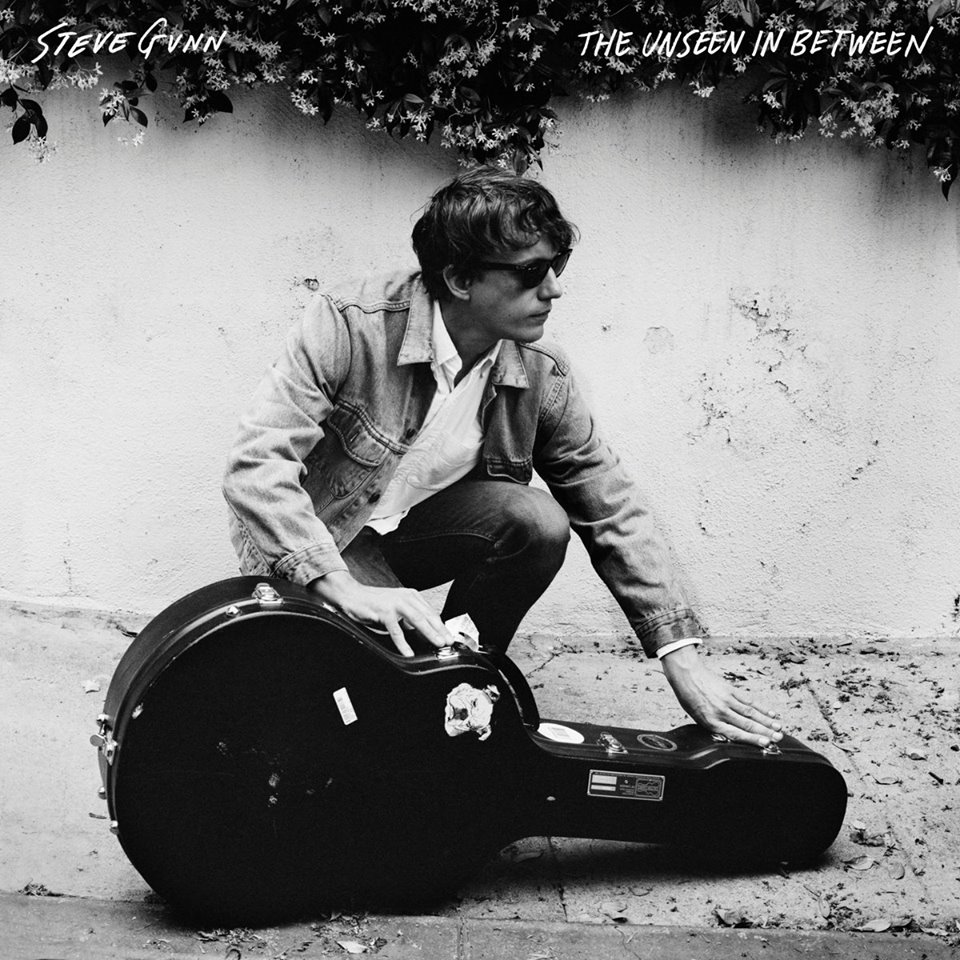 Steve has always been an ascetic guitar player, a first rate instrumentalist for sure, yet on songs such as "New Familiar," involving new visions of things far too familiar, he lays out his music in a graceful yet still haunting manner, streamlining his memories into sleek snapshots that unravel the distortion that's been nipping at his heels for so very long. With this in mind, and knowing well the Stonehurst neighborhood of West Philadelphia, I can't see Steve staying in this location for long, least of all considering putting down roots, though it is enticing to hear Steve standing still, sorting out his emotional memories into what's fact and what's fiction, before he tosses them all back into his hat, where they'll tumble and mix together, where Steve will create yet another musical collage of expressions as he sits in the driver's seat, again viewing the world through the forward looking windows of his car on a heartfelt adventure though the landscape of America that exists only in his subconscious, where with his hypnotic sensibilities he's forever been making the unremarkable remarkable, the unmemorable memorable and the unfinished complete and whole.
Jenell Kesler
---
Steve Gunn – The Unseen in Between (Matador Records 2019)