Chris Corsano interview
Chris Corsano is an upstate NY-based drummer who has been active at the intersections of collective improvisation, free jazz, avant-rock, and noise music since the late 1990's. He began a long-standing, high-energy musical partnership with saxophonist Paul Flaherty in 1998. Their style, which they occasionally refer to with (semi-)tongue-in-cheek humor as 'The Hated Music', combines modern free-jazz's ecstatic collectivist spirit and the urgency and intensity of hardcore punk.
What's the story behind Rangda? Were you influenced by psychedelic rock?
Rangda is Richard Bishop and Ben Chasny on guitars and myself on drums. It's the only thing that I do currently that involves writing songs, as opposed to being 100% improvised. Usually, I'm more comfortable with the improvised approach (speaking only for myself here), but those two guys are such good songwriters that I'm happy with the m.o. that Rangda has chosen.
What flips the switches in your brain might not do the same for mine, and vice-versa, but we're all trying to end up with the switches 'ON.'
I've always been a big Hendrix fan since I was a kid, so yeah, I like psychedelic music. And when I first heard so-called 'free jazz' live, that felt truly psychedelic to me. So even though the name 'psychedelic' gets used when people want to talk about genres of music, I think there's also a more personal definition, too. What flips the switches in your brain might not do the same for mine, and vice-versa, but we're all trying to end up with the switches 'ON.'
How was to collaborate with Paul Flaherty and Bill Orcutt?
Playing with Paul was life-changing, for sure. His sound knocks me out every time. I'm very lucky that one of my favorite sax players to listen to is also somebody I get to play with. And the same is true for Bill's guitar playing. It's always good to play with people who you'd be just as happy hearing them play a solo set without you.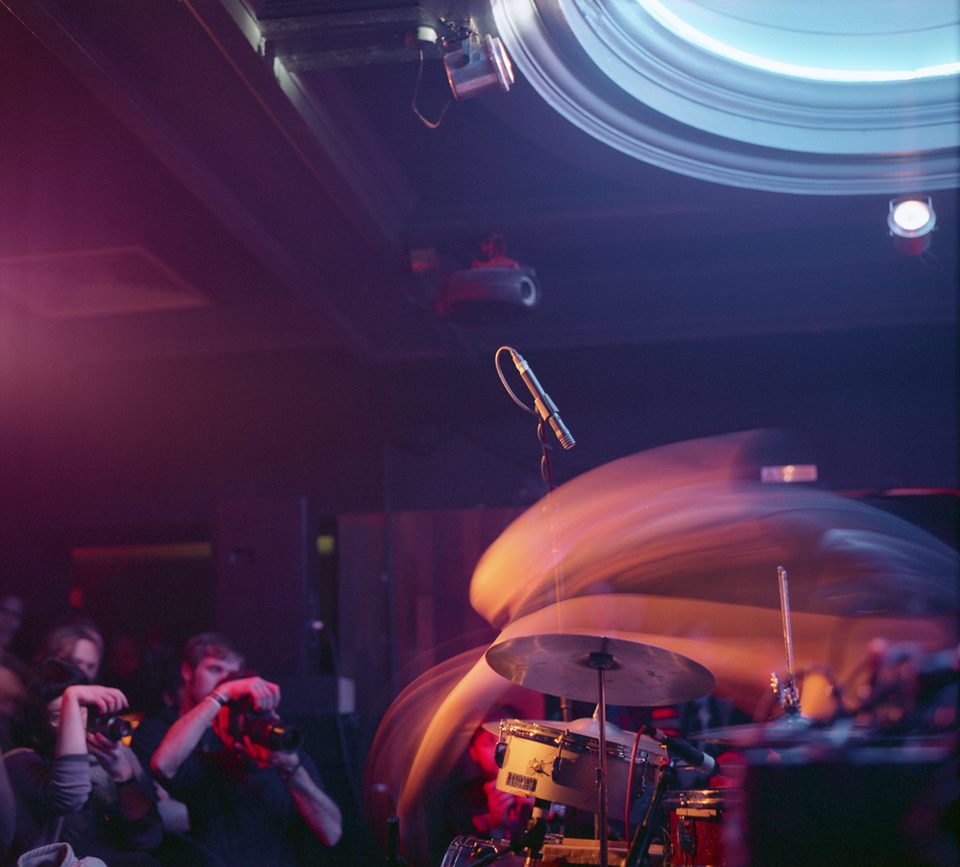 You also worked with members of Sonic Youth?
Through the writer/label-owner/store-owner Byron Coley. Byron and Thurston were doing a label together and I was working for Byron starting in the mid 1990's when I was living in western Massachusetts. A whole lot of good things wouldn't exist (both in my life in particular and the world of underground music in general) if it wasn't for Byron. And the same can be said of Sonic Youth.
What are some of your favorite albums?
Where to begin! The Magic of Ju-Ju by Archie Shepp; Trout Mask Replica by Captain Beefheart; V.A. Musique Du Burundi (Ocora label); Black Woman by Sonny & Linda Sharrock; What Makes a Man Start Fires? by Minutemen; Songs for Distingue Lovers by Billie Holiday.
What inspires you?
Well, since I'm more of an improviser than a songwriter, riffing off of the people who I'm playing with is probably the main inspiration for what I'm playing. So it pays to fill your dancing card wisely.
Do you enjoy playing live?
Definitely.
Why did you choose the drums as your main instrument?
I started playing drums because of my older brother, Tony, who was a drummer long before me.
What was your first band?
The first things I did were various things with friends from high school. The first record I put out was an LP recorded in 1996 (13 Gauge/Klatzker-Corsano Duo).
– John Wisniewski
Headline photo by © N. Gibson 2011