Annexus Quam interview
Annexus Quam formed back in 1967 in Kamp-Lintfort (near Dusseldorf). By 1970 they released Osmose and two years later very experimental album entitled Beziehungen. Both releases are very unique by an equally unique band. Interview with Ove Volquartz (tenor & soprano sax, flute) and Hans Kämper (trombone & guitar).
---
Where and when did you grow up? Was music a big part of your family life? Did the local music scene influence you or inspire you to play music?
Ove Volquartz: I grew up in Duisburg-Homberg, a small industrial town, no scene at all there, music was not a major part in my family life, but the town of Moers is/was very close with an excellent club called 'Die Röhre' where I could listen to an early version of Kraftwerk, Peter Brötzmann, Peter Kowald and lots of other avant-garde & free jazz musicians. I also got in touch with the musicians of Annexus Quam in this club. Burkhardt Hennen also started the Moers New Jazz Festival, where I played later on with Bernd Koeppen's trio from Wuppertal.
"After listening to John Coltrane's 'A Love Supreme' I was into free jazz."
When did you begin playing music? What was your first instrument? Who were your major influences?
Ove: I think at the age of 10 or 11 playing guitar. When I was about 16, I started to play saxophone and after listening to John Coltrane's A Love Supreme I was into free jazz. Later on I added flute and bass clarinet.
What bands were you with prior to the formation of Annexus Quam?
Ove: Some school bands, don't even remember the names…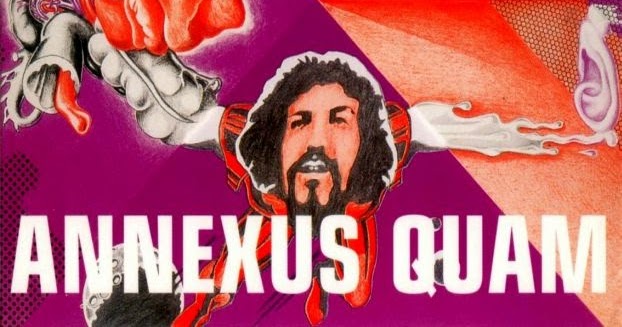 Can you elaborate on the formation of Annexus Quam?
In the beginning:
Hans Kämper, trombone & guitar
Harald Klemm, flute, vocal, perc. & all kinds of sound instruments like air pump, zither…
Peter Werner, guitar
Ove Volquartz, tenor & soprano sax, flute
Uwe Bick, drums, vocal perc.
Jürgen Jonuschies, bass, vocal, perc.
Werner Hostermann, clarinet, vocal, perc.
In the beginning Annexus Quam was kind of free rock influenced, but when we moved into more experimental fields, Uwe Bick, Jürgen Jonuschies and Werner Hostermann left and Martin Habenicht (bass) joined the group.
When and where did Annexus Quam play their first gig? How was the band accepted by the audience? What sort of venues did Annexus Quam play early on?
Ove: In the beginning we played at youth centers, small clubs and similar venues. We never played songs as such, but had some kind of 'guidelines' for our improvisations. The acceptance was okay, but as the music needed intense listening, never euphoric compared to pop groups. In the beginning we played around Kamp-Lintfort & Moers, alternative venues like Underground Centre Kamp-Lintfort, or Jugendclub Rheinhausen, got more and more around later on.
How did you decide to use the name 'Annexus Quam' ('Ambition of Music')?
Ove: We were more and more influenced by contemporary music (Stockhausen, Kagel, Pierre Henry… and free jazz). 'Ambition of Music' sounded a bit stupid after a while and maybe we got tired of the English band name, but I am not sure about this matter.
Hans Kämper: Don't remember as well.
What influenced the band's sound?
Ove: All kinds of contemporary music (Karlheinz Stockhausen, Mauricio Kagel, Pierre Henry), the Wuppertal free jazz scene (Peter Brötzmann, Peter Kowald), the British improvisers (Evan Parker, Derek Bailey…) and for me especially the jazz influence was very important.
Hans: The two of us (and maybe Peter Werner) were responsible for including jazz elements causing the split of the original group during a stay in Remscheid Musikakademie, if my memory serves me well.
Did the size of audiences increase after the release of your debut?
Ove: Definitely, playing at festivals etc.
Hans: Annexus Quam also played in Osaka/Japan in the German pavilion during the World exhibition 1970 (the pavilion was built for Karlheinz Stockhausen). In 1972 or 1973 we did a tour of Tunisia…
How did you get signed to Ohr? How was working with Rolf-Ulrich Kaiser?
Harald Klemm was living in Dusseldorf and got in touch with him. Working with Rolf-Ulrich Kaiser was a bit problematic because we did not fit in his 'psychedelic' approach that well. He was promoting the use of drugs in a way and I think we didn't fit in the picture.
Hans: Rolf-Ulrich Kaiser played our demo tape for LSD guru Timothy Leary. He was very enthusiastic and we got the record deal with quiet a bit of money in advance and a big release party in the famous Grünspan club in Hamburg.
What's the story behind your debut album? What kind of equipment did you use and who was the producer?
Ove: No idea what kind of equipment Julius Schittenhelm used, but it was about the best you could get in those days. I think we spend two days in the studio. We used our instruments, but I don't remember anything about guitar amplifiers etc.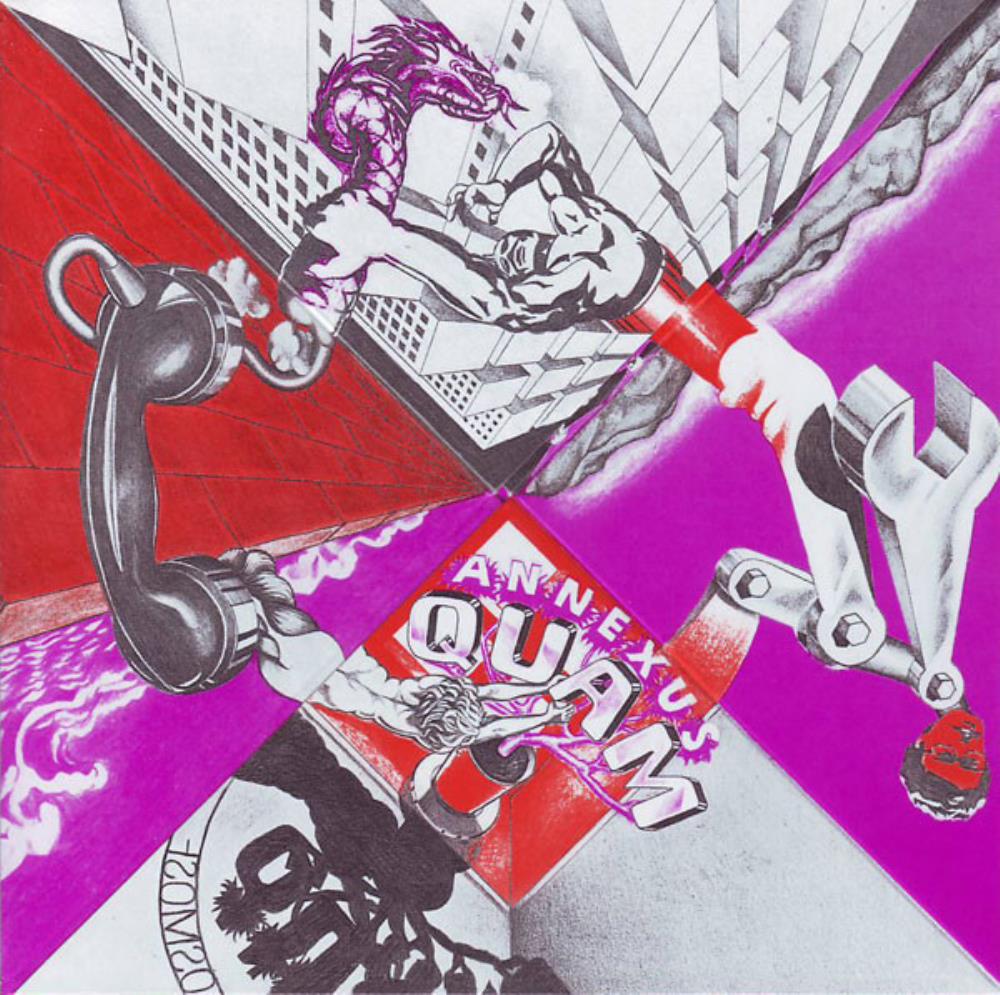 How many copies of Osmose was pressed?
Ove: I remember 5000 copies, but it has been reprinted as a CD on a couple of labels, but copy number of those is a mystery for me.
Would you share your insight on the album's tracks?
Ove: All tracks are improvised, the titles of the tracks came later and the listener should get no associations from the titles, "Osmose 1 – 4" has no special meanings, but every listener can invent his own story.
How pleased was the band with the sound of the album? What, if anything, would you like to have been different from the finished product?
I suppose we were pretty satisfied with the sound. But I remember Hans Kämper was a bit upset with the original folding cover of Osmose. For me it was okay.
Hans: Yes, alright, didn't like it. Today it's funny to me. Today you can find bids up to 450,- € for a Osmose Lp.
Was there a certain concept behind the album?
Ove: As I mentioned already, some kind of guidelines for the jazz-rock inspired improvisations.
Who is behind the artwork?
Ove: I must confess: I have no idea and could not find any information.
How about your second album? Beziehungen was released a year later on the same label (Ohr). What are some of the strongest memories from recording the second LP?
Ove: The group developed as told before. Uwe Bick, Jürgen Jonuschies and Werner Hostermann had other ideas and did something else. Martin Habenicht (bass) joined and brought other ideas. We spend two or three days in the studio and in the end we had some trouble to convince Rolf-Ulrich Kaiser to edit the music the way we wanted to do it. Maybe his girlfriend convinced him in the end (not totally sure about these matters) to release it the way we wanted.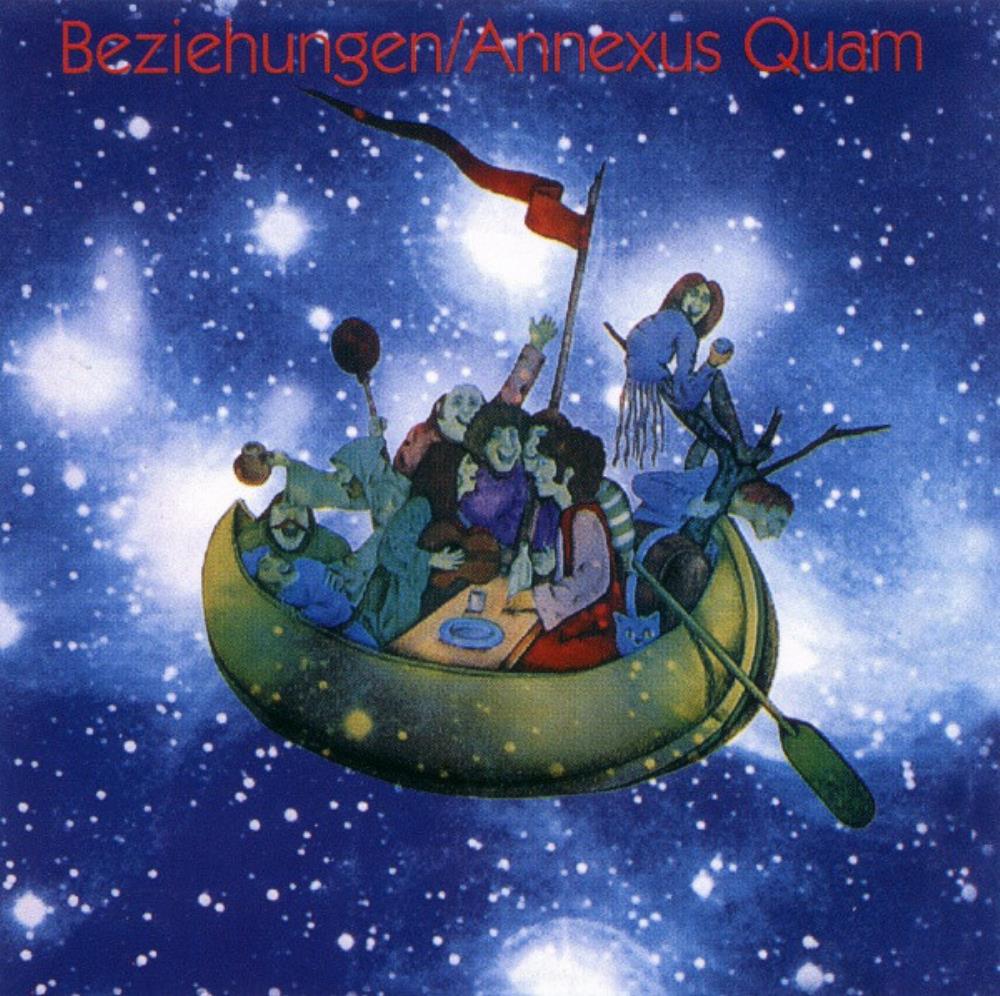 Hans: There was some trouble during the recording session of the first LP nearly resulting in packing up and leaving. The producer tried to influence the playing, the order of the tunes on the LP…
Afterwards there was a radio report about the music of Annexus Quam (Radio Bremen station) by Peter Schulze (now organizer of the 'jazzahead!' event in Bremen).
The overall sound is quite different. It's very free-form. How would you compare it to your debut? It certainly indicates where your music path will turn.
Ove: Of course the sound is different. We had a lot of rehearsal sessions in the Akademie Remscheid, also improvising to surrealistic paintings (Dali ….), listening and discusing all kinds of music. I remember one girl ran out of the room while listening to Pierre Henry's Le Voyage…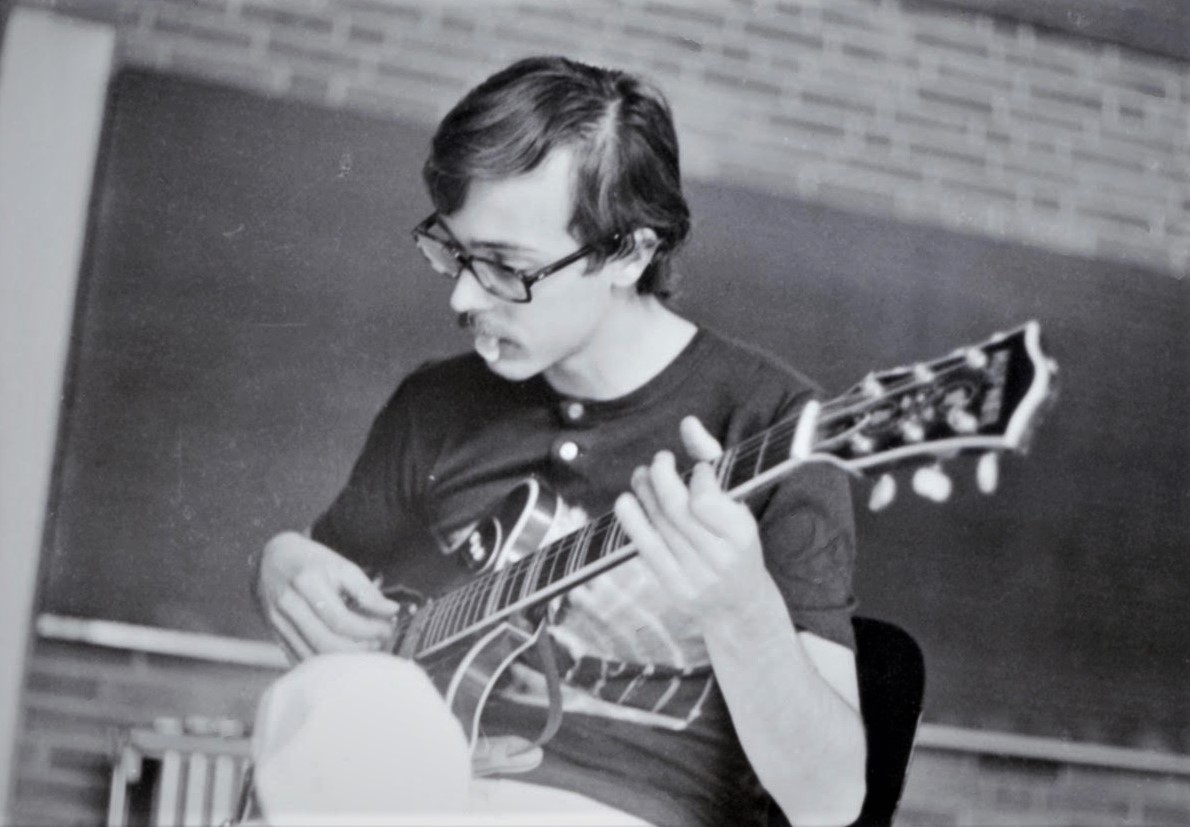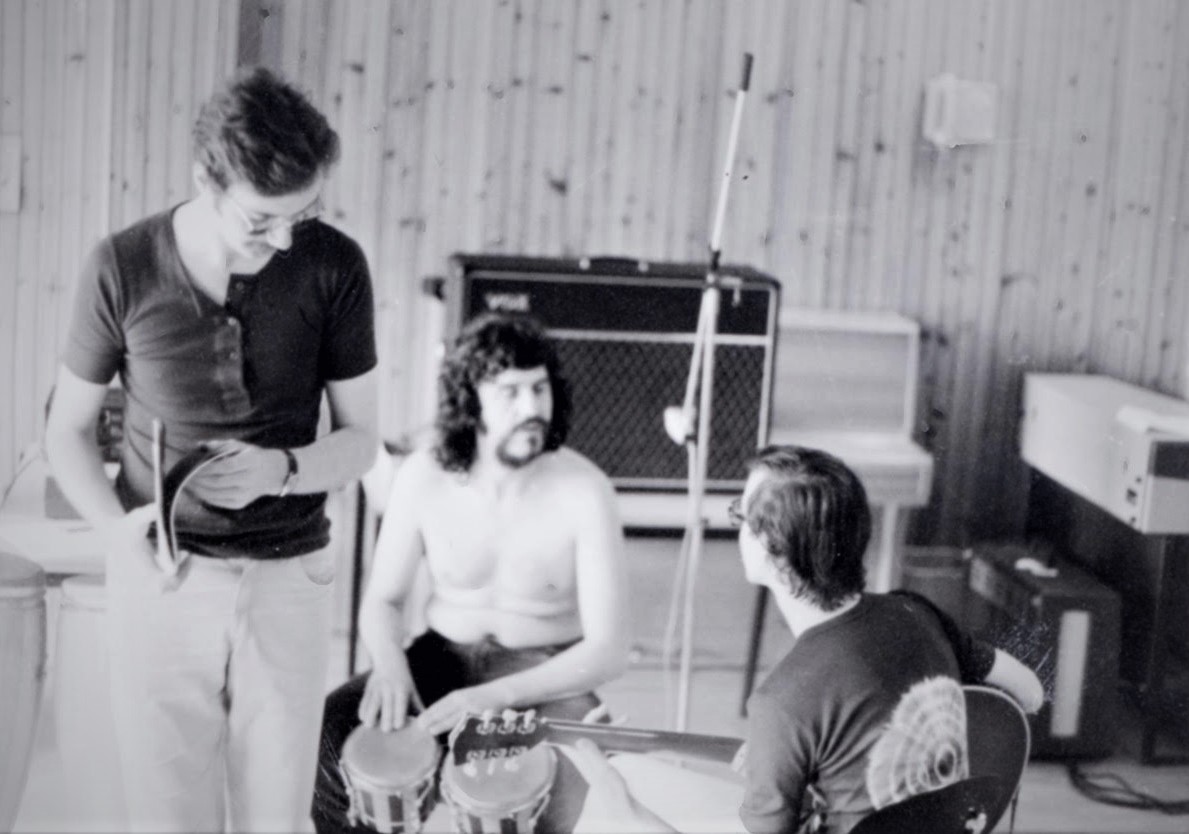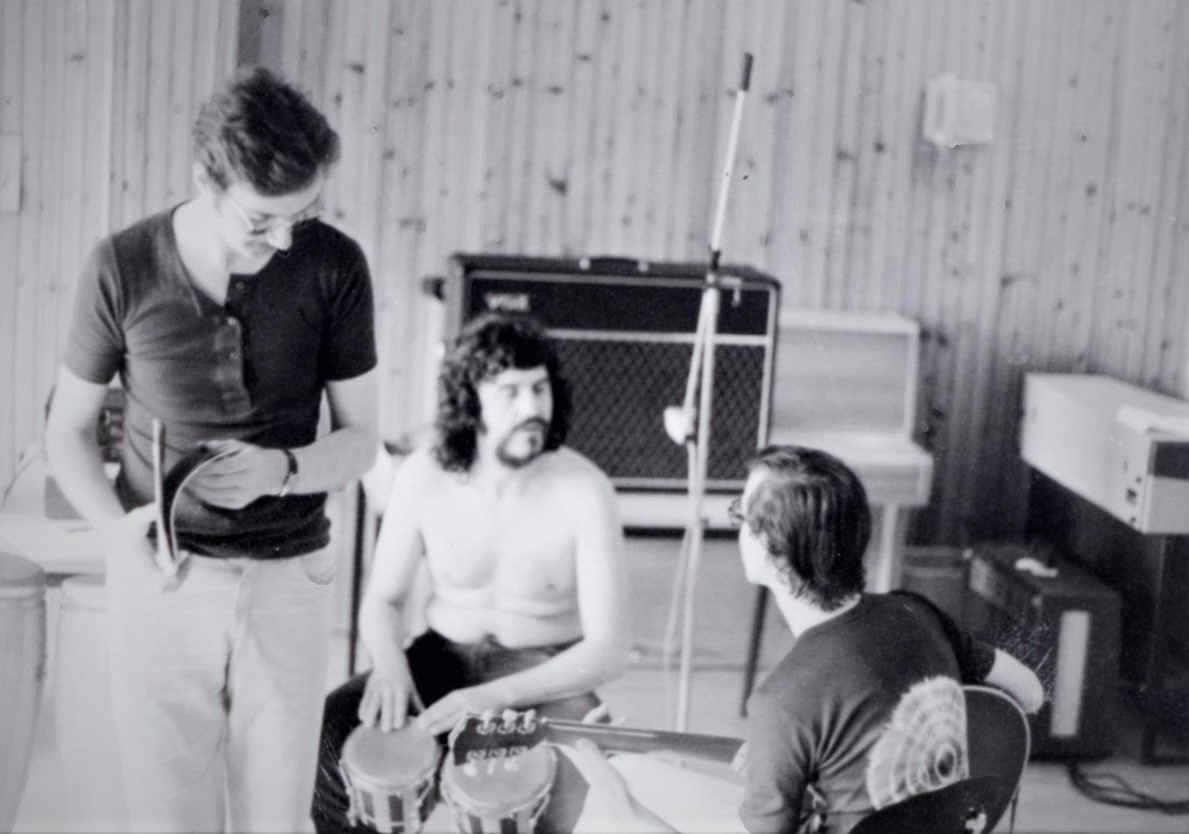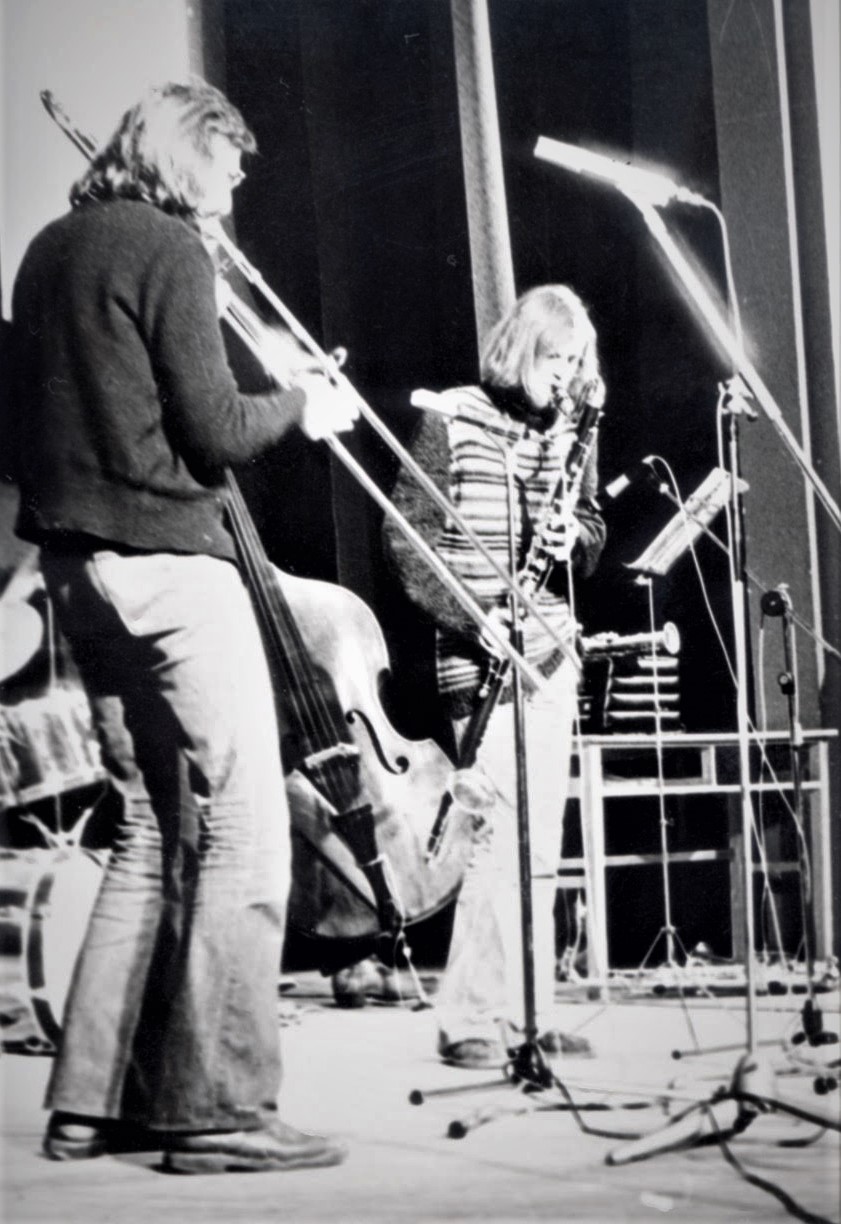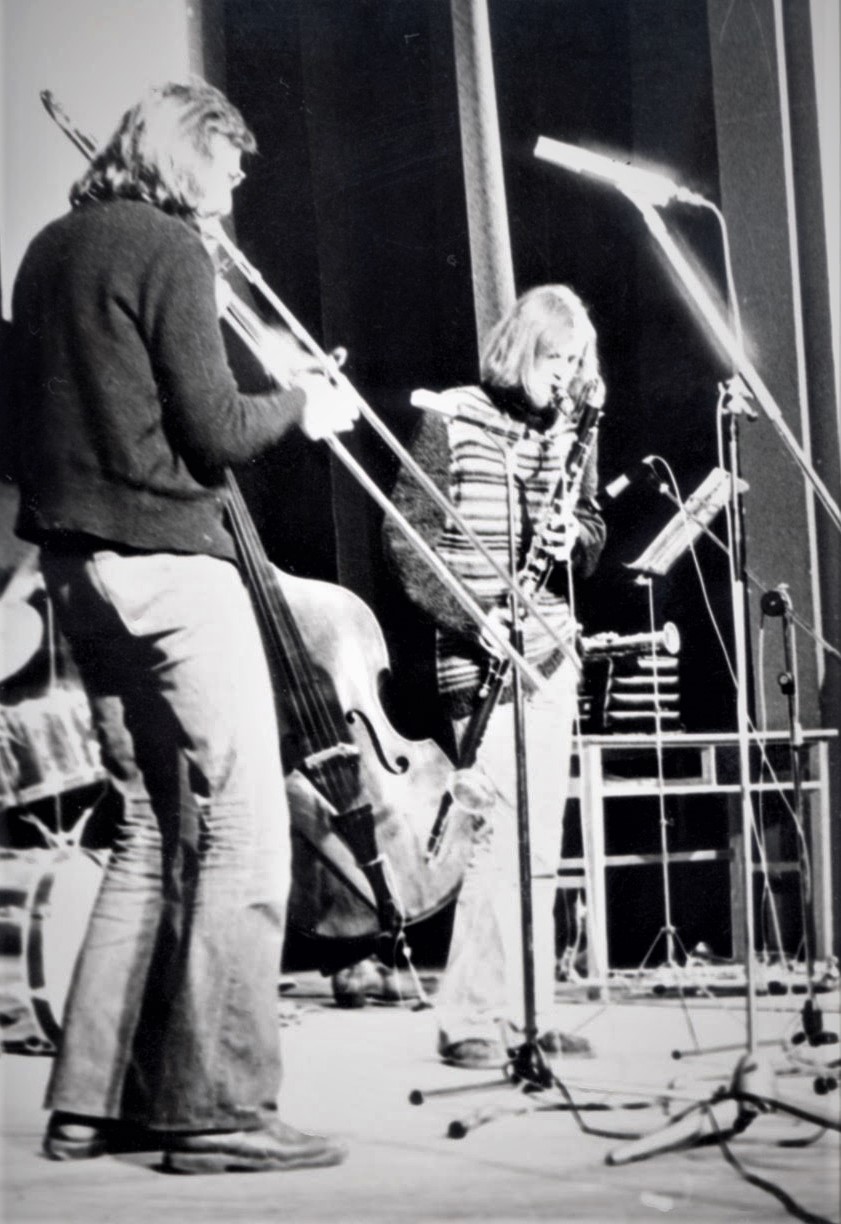 Hans: Influenced by paintings of Vienna surrealist Ernst Fuchs and instant paintings by Swiss group COL.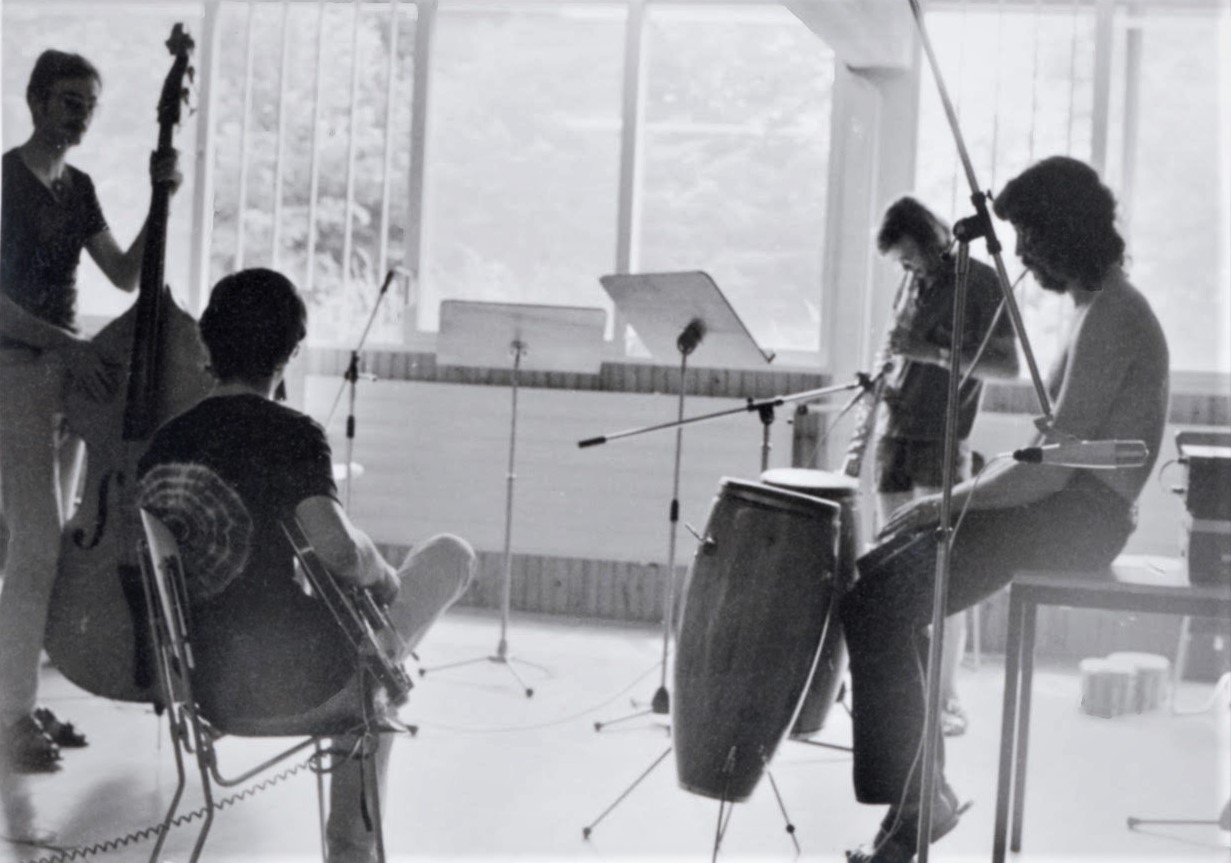 Were you inspired by psychoactive substances like LSD at the time of writing the albums?
Ove: No!!!! We never took any psychoactive substances!! It was all about music.
What happened after the band stopped? Were you still in touch with other members? Is any member still involved with music?
Ove: I had a jazz group with Hans Kämper, who is still involved in music, free improvisation among many other activities. I lost touch to the other members. With our group Bridge, we played at the Jazz nad Odra festival in Wroclaw/Poland (the Warsaw Pact still was in existence!!) and did a session in East Berlin with trombone player Conny Bauer among others.
Looking back, what was the highlight of your time in the band?
Ove: As I told already: there were no songs, every gig was different. I remember vaguely some very nice festivals meeting jazz musicians and what they called Krautrock groups, but I'm not sure about the places anymore. But I still remember staying in an eight-bed youth hostel room with members of Tangerine Dream. Things definitely changed a bit.
Hans: We also did improvisation meetings in Remscheid with musicians from jazz, rock, classical music. A very interesting and sometimes confusing time…
Is there any unreleased material?
Ove: Maybe… we recorded most of our rehearsals in the Akademie Remscheid (on reel tape). Maybe Harald Klemm has the recordings, but nobody knows anything about him anymore.
Hans: I think I have some tapes and text copies in the attic…
You worked with some highly impressive musicians such as Cecil Taylor, Roscoe Mitchell, Peter Kowald, Gunter Hampel, Barre Phillips, Sabu Toyozumi, Perry Robinson, Peeter Uuskyla, Gianni Mimmo, Gianni Lenoci, among others. What are some of the strongest memories from your collaboration? Did it change the perception you had regarding music?
Ove: Playing and recording with these master musicians definitely changed my life and initiated an appetite for constant learning. Especially working with Cecil Taylor changed a lot for me. A still strong memory is meeting him in Berlin the first time, he came up to the stage; "Okay, everybody plays a solo!" … We survived somehow and a great relationship developed. The result of the workshop was a recording on FMP (Legba Crossing). Later on we played at the Documenta in Kassel and I'm still in touch with some of the musicians of this period, working with them in different situations.
Latest memory: just back from Italy, doing a tour with a project 'Panji' with Italian masters Gianni Lenoci (piano) and Gianni Mimmo (soprano saxophone) and dancer Norontako Bagus Kento from Java. We also did a suite for Cecil Taylor called "Alphabet" using his composing techniques in a bigger group setting with 13 excellent musicians. I am happy to experience and learn something new every time I meet artists from every field and love to be surprised as long as they are consequent and convinced in doing their own thing.
Improvisation is a big part of your life. What's your view as a composer and performer on improvisational pieces?
Ove: I love improvised music, but the success depends on the communication of the musicians. The more they know the more interesting the music may become. The ability to listen and react is a crucial part of developing an improvisational piece. Composing helps a lot in trying different approaches and to deal with technical aspects (of the instruments) and can prevent falling in certain improvisational habits.
What does it mean to you and to your perception to improvise?
Ove: All the aspects helped me to develop an (unconsciously) consciousness for musical developments and form and the ability to influence group processes as well.
You also worked with pipe organ player Peer Schlechta and contemporary composers like Daniel Ott. How was it to collaborate with them?
Ove: Peer Schlechta: my partner in crime for about 15 years up to now. Peer is a superb master of the pipe organ, knowing all the repertoire of the organ and we share a love for composer Olivier Messiaen as well. On the other hand he is an excellent improviser as well, I'm happy to say that we surprise each other nearly every time we meet after all the years. I really learned a lot working with him regarding sounds, playing techniques and to relate to different acoustics in different spaces. Just got back from a rehearsal with him, was a bit demanding in a pretty cold church (12 °C), will surely be worse in the winter. Daniel Ott and other contemporary composers: another kind of demanding music, lots of rehearsals to get it together, but dealing with performance matters as well. Another wonderful experience.
What about your project with Tadashi Endo?
Ove: Tadashi is a Butoh master!!! We did all kinds of things. Working in a duo, more or less freely or with his ensemble or with a choreography or in a trio with drum master Sabu Toyozumi. Sensible reaction to the dance movements in different and unexpected ways, that's what it is all about. And surprises every time as well.
What other musical activities have you undertaken?
Ove: I mentioned some projects already. What I also would love to continue is a project called 'European Echoes' with six musicians from five European countries and continue working with the 'Tonhalle Orchestra' in Hanover, the LAG improvisers pool in Hesse, collaborating with Japanese piano player Yoko Miura, the improvisers of the Barcelona and Belgian scene and my British friends as well … and … and …
What were some of the artists or bands you enjoyed in the 1960s and 1970s? Did you enjoy Soft Machine, early Pink Floyd and that kind of bands?
Ove: Unfortunately I missed seeing Frank Zappa live in those days… Of course I listened to Pink Floyd, Soft Machine, Frank Zappa etc., but for me the free jazz scene was more important: John Coltrane, Eric Dolphy, Sun Ra, Cecil Taylor, Ornette Coleman, Archie Shepp, Evan Parker, Art Ensemble of Chicago, Marion Brown, Anthony Braxton, Steve Lacy, Albert Mangelsdorff, Gunter Hampel… better stop now, the list would be endless…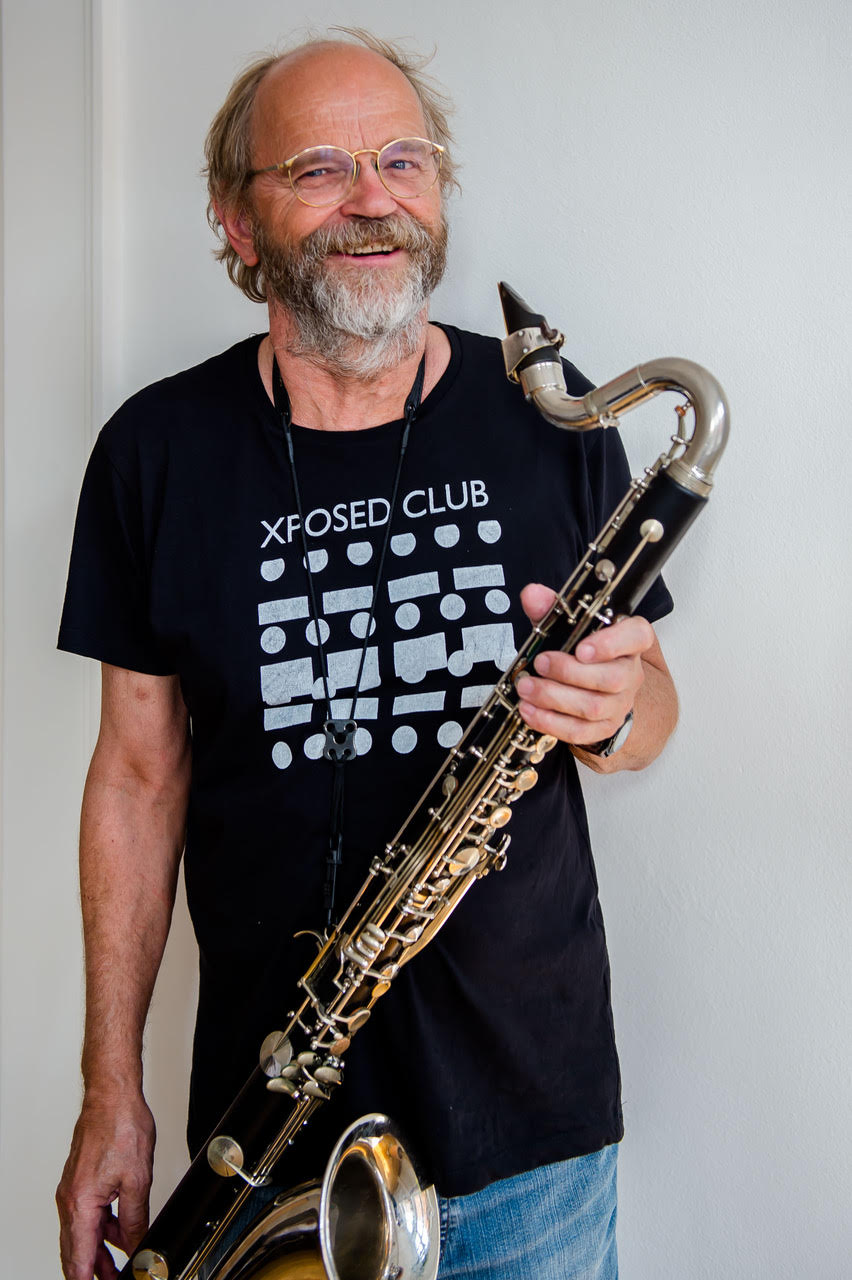 Let's end this interview with some of your favourite albums. Have you found something new lately you would like to recommend to our readers?
Ove: There are lots of interesting albums. I listen to a lot of CD's my musician friends recorded. A list of my favourite albums would be very long as well, better let it be.
Thank you for taking your time. Last word is yours.
Ove: There is a lot of extremely creative music around, unfortunately the commercial world does not take notice.
– Klemen Breznikar