The Sonic Dawn interview
Copenhagen psychedelic trio The Sonic Dawn have just completed a European tour with Heavy Psych Sounds label mate and stoner rock legend Brant Bjork.
---
They have two albums under their belt already and their latest album is on the way early next year. Everything is looking acid drenched and paisley for this great Danish band. I caught up with their drummer Jonas Waaben to ask a few questions…
The Sonic Dawn:
Emil Bureau – guitar, lead vocals
Niels Bird Fuglede – bass guitar
Jonas Waaben – drums, backing vocals
Tell the readers how it went on your just finished tour with Brant Bjork ?
The Brant Bjork tour was absolutely fantastic. 15 days across the continent, playing for a full house almost every day. It can be a bit nerve wrecking to be the support. You never know if people will come out early and they primarily come for the headliner, of course, but the reception was overwhelming everywhere. Brant and everyone in the band were great too. We all got along very well, so it was a constant party. A healthy lifestyle!
The new record is finished and heading for release early next year right? How was the recording process this time around, on what will be your 3rd album?
Yes, we're just waiting to receive the LPs for the release date, which is Feb. 1st 2019. It was a long process. We worked on Eclipse for a full year, constantly penning new songs. We wrote enough for three or four full-lengths and cherry picked the ones we feel are the strongest and make up the most coherent album. The recordings themselves took place in The Village Recording, one of the best analog studios in Scandinavia, with producer Thomas Vang. He had just finished a session with Roger Waters, for his upcoming album, when we got there, so you can say the pressure was on.
The first single I believe is called "Forever 1969", can you tell our readers the story behind that track?
"Forever 1969" is a comment on our own time. The idea that the world as we know it is going to end quite soon – which may obviously be the case, with the global warming and the threat of nuclear war at an all time high – is very common these days. Surprisingly this notion mainly spawns apathy, like 'too bad, what can you do?'. What we're trying to convey with the song is that change on a major scale is possible, and that it will usually come unexpectedly. Like in 1969, nobody knew Woodstock would gather a generation in a counter cultural phenomena. The same year you saw the biggest peace marches against the Vietnam War, a popular movement that ultimately played a key role in stopping the American genocide in Vietnam. The power belongs to the people – if we dare reach out for it. It all begins in your imagination.
Do you prefer being in the studio or out on the road?
We love both equally. There's a lot of development in doing either for us, as a band and personally. Studio work is inherently introspective, which will be both healthy and difficult, where touring is an extrovert effort. More partying on the road, for sure. A good mix of both will keep us on the right track, we find.
I recently caught you guys on the London leg of the tour and you killed it! Do you find your songs evolve a lot playing them on the road?
Thank you so much! Yes, they almost have to evolve. The audience's reception of the music has a certain power over the songs, in a strange way. It happens in the moment. Especially in the improvised parts that some of the songs have. And generally a song will gel up a bit after some time and feel more natural to play.
Do you have a favourite European city to play?
There are many great places, but Berlin has always been crazy for us. The final show of the Brant Bjork tour was in Berlin and there were around a thousand people in the club. It was wild!
I hear a lot of jazz influences in your drumming, can you give me a list of your 5 favourite drummer?
Right, I like to mix some jazz elements in there, among other stuff. Some of the drummers who have had the greatest impact on me are Joe Morello, Ian Paice, Mitch Mitchell, John Densmore and Ringo, who's the most underrated drummer of all time. For the ordinary listener, drums are both the most accessible instrument and the hardest to understand, I feel.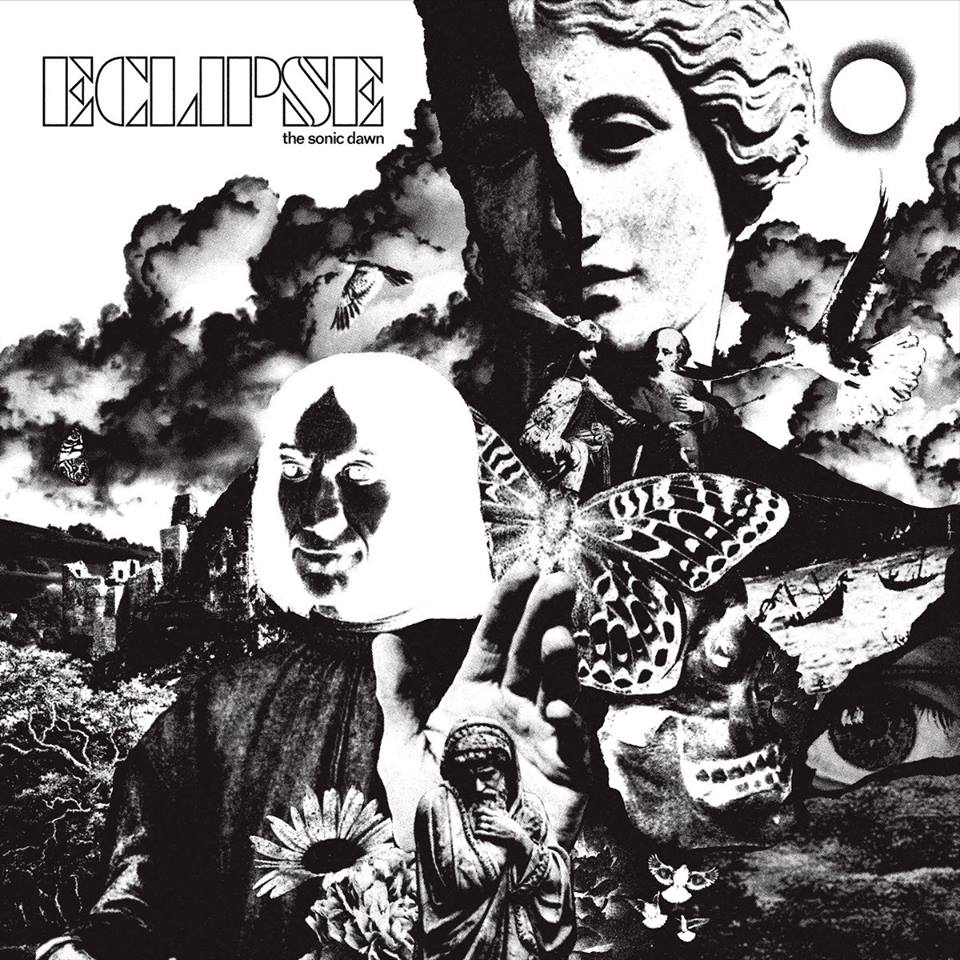 Are there any plans for a headline tour soon to promote the album?
Certainly! Our album tour begins January 31st and continues throughout February. Then we head out again in late March. We will hit around ten European countries as it seems. Hopefully we will make it to North America in 2019 as well.
How's it working out for you on Heavy Psych Sounds?
It's so great to have a record label that supports the band. We believe Heavy Psych Sounds will achieve great things. They're constantly expanding, getting better and better. I mean they've almost acquired all the original stoner rock greats, like Yawning Man, Nick Oliveri, Fatso Jetson, Nebula and Brant Bjork! These are artists I've rocked out to since high school, so it feels nuts… Two albums by relatively newly signed artists I'm looking forward to, are the upcoming LPs of Crypt Trip and High Reeper. Keep an eye out for those guys.
Are there any bands around at the moment you'd like to work with if given the choice?
It would be cool to jam with Kikagaku Moyo, The Creation Factory, The Mystery Lights or Graveyard, whom we had the pleasure of sharing the stage with a few years back. Or maybe Quincy Jones? He's the real deal.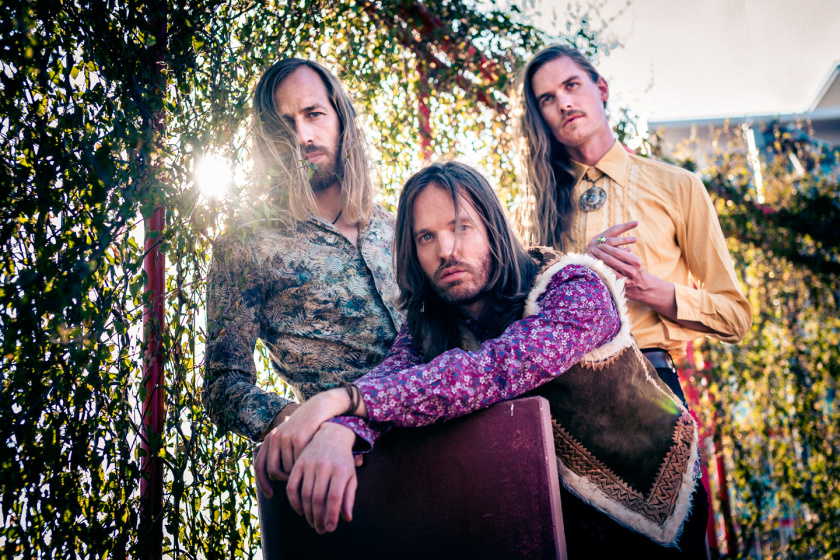 If you could bring back one musician from the past to see play live who would it be?
Hendrix, hands down. It's hard to imagine a more influential musician. He changed the way anyone picks up an electric guitar and I think it's possible that he would have changed the face of rock music as a whole, had he not died in the middle of everything. So not just out of nostalgia, but out of real curiosity, bring Jimi back to the future, where he perhaps already came from.
Any final thoughts?
To anyone reading this, The Sonic Dawn would like to thank you for checking out our music and supporting independent music media like It's Psychedelic Baby Magazine. We need more of you guys, around. See you on the road in 2019!
– Ross Beattie
The Sonic Dawn Official Website
The Sonic Dawn Facebook
The Sonic Dawn Instagram
The Sonic Dawn Bandcamp
Heavy Psych Sounds Official Website