Dean Wareham Vs. Cheval Sombre (2018)
If there's one thing you can count of from Dean Wareham, yet alone with Cheval Sombre standing by his side, it's that these two wayward musical travelers of both time and space are going to deliver unto you something very special, unexpected and predictably perfect as summer winds down, replaced by fall with a cool nip in the air.
---
Issued as a limited run of 300 root-beer coloured vinyl copies, backed by Jason Quever (of The Papercuts), along with Anthony LaMarca (now of War on Drugs and The Building), Britta Phillips (of Luna and Dean & Britta) and Will Halsey, the outfit shimmers what I can only describe as 'Western Dream Pop.' With Dean and Cheval trading lead vocals on Dean Wareham Vs. Cheval Sombre, some of the songs such as "Wand'rin' Star" (from the 60's movie 'Paint Your Wagon') are from old and nearly forgotten Hollywood movies, while others include the likes of "Tomorrow is a Long Time" by Bob Dylan, Stephen Merritt's "Grand Canyon" and "Greensboro Woman" by Tonwnes Van Zandt … with the collection being composed entirely of Americana covers and traditional numbers.
Dean and Cheval go on to create a dreamy atmospheric soundscape that seems lost to time, or perhaps something half remembered from a childhood fever-dream, perfect as a soundtrack for following the Turquoise Trail across scenic New Mexico.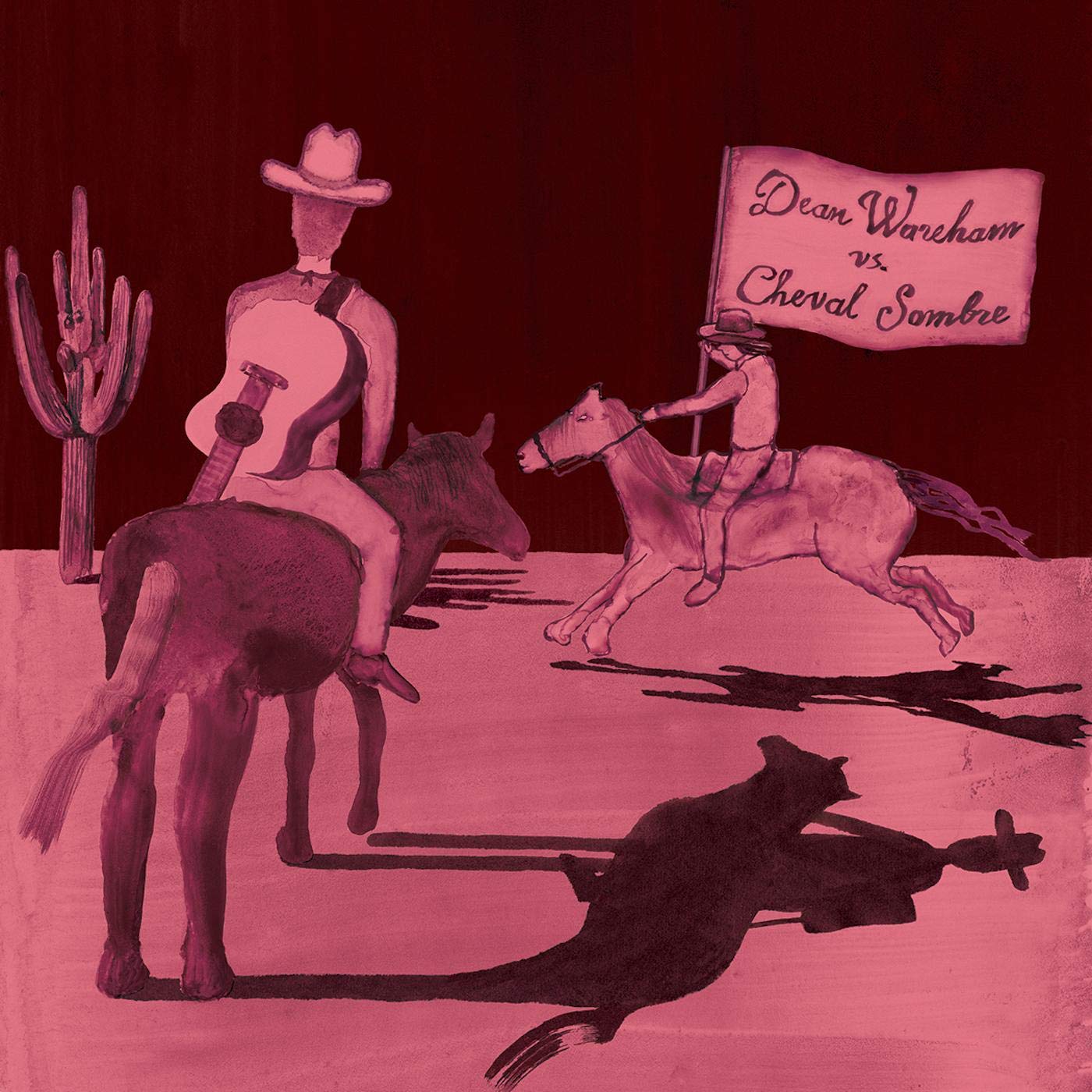 Accompanying the limited edition coloured vinyl is a bonus one sided lathe cut square shaped clear vinyl 7" single containing the song "Santa Fe Trail" preformed by both Dean and Cheval. The lathe cut singles are handmade, created by Michael Dixon and housed in a clear plastic sleeve that is guaranteed to be a fine addition to your hard to find and out of the way music collection.
– Jenell Kesler
Dean Wareham vs. Cheval Sombre ‎– 'Dean Wareham vs. Cheval Sombre' (Double Feature Records |2018)