Luna – 'Lunafied' (2018)
First Time On Vinyl & First Public Release of Lunafied …
---
Originally released as a download only, along with but a half dozen watermarked compact disc hard copies in 2006 from Rhino Music, the album Lunafied has finally seen the light of day, pressed to a double disc gatefold on 180g coloured vinyl.
Luna have always embraced cover songs, and are one of the few bands walking the planet who manage to make these covers sound original, nearly owning them, with Luna referring to such numbers as being Lunafied. Gathered together here are nineteen tracks that span the career of Luna up until their demise, though with their reformation in 2015, and a series of new albums, this list will grow exponentially. Nevertheless, fans have been waiting for this collection for far too long, and it's a delight to be holding this great package in my hands.
The music has been updated with a stronger audio fidelity that breathes fresh life into these tracks, along with a resounding new sonic passion to the numbers. As of now (June 2018), the only way to get this gem is through a pre-order, as very few extra copies will be created. If you're waiting on a compact disc version, I'm afraid that you're gonna have to keep waiting.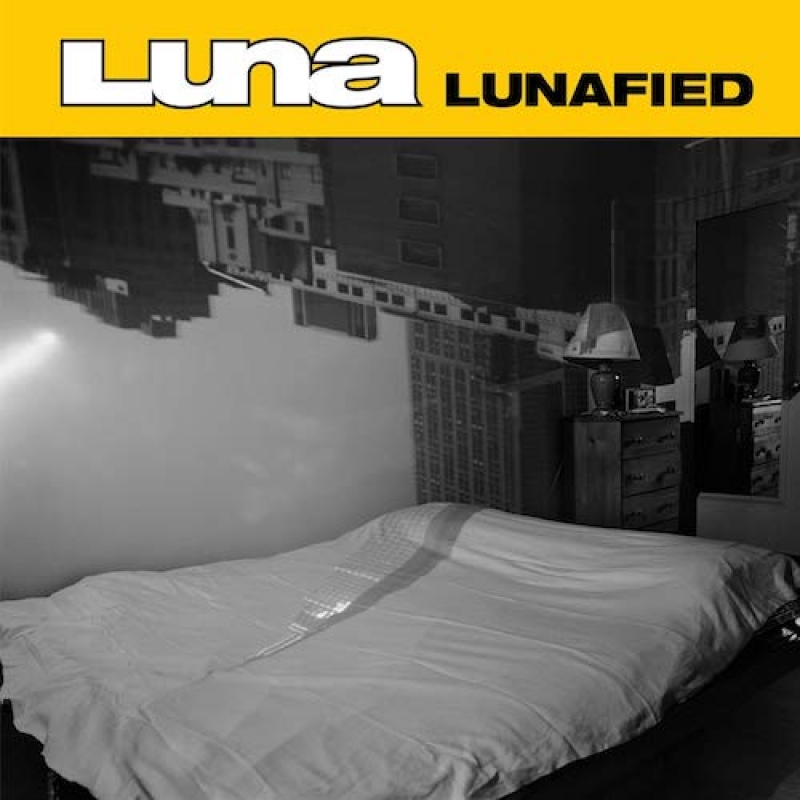 *** Actually, the term 'Lunafied' was coined by a fan, though no one in the band remembers who it was.
– Jenell Kesler
---
Luna – 'Lunafied' (Run Out Groove Records, 2018)