Dave Bixby – 'Ode To Quetzalcoatl' (1969)
Originally championed in The Acid Archives, our late friend Patrick Lundborg's essential bible of privately pressed, underground sounds of weird, Christian, avant garde, garage rock insanity ("one of the ultimate incarnations of tormented religious loner-downer folk"), 'Ode To Quetzalcoatl' could be the result of some weird acid flashback or conversations with the risen Christ – you decide.
---
Bixby's just paying tribute to the spirituality that he experienced that helped him disavow drugs and produce the beautiful, peaceful music contained inside his debut album, originally recorded in a friend's living room across three nights and self-released in 1969. Originally part of the mid-'60s Grand Rapids (Michigan) garage and folk scene (Shillelaghs, Peter & The Prophets), Bixby struggled with LSD and other drugs du jour, before seeking a way out and finding solace in conversations with Christ-like entities. This album is his epiphany, a way, according to the excellent liner notes "to transform the instant and ineffable communications he received into something personal he could explore".
Opener 'Drug Song' sets the stage for the tortuous, suicidal lamenting to follow, as Bixby turns on the "O, woe is me" spigot, ultimately finding salvation through Christ. Bixby confesses in his liner notes that he "received a testimony of Jesus Christ for I have talked with Him and He to me, and I am one in Him…". Heavily echoed throughout, Bixby's pity party may be a turnoff to some (it does occasionally sound like a musical interpretation of the 12-step program), but there is no doubting his sincerity.
Bixby's acoustic strumming nicely complements his gloomy, occasionally off-kilter vocals, which may appeal to fans of similarly distraught folkies like Leonard Cohen, Nick Drake, and Neil Young, although the one-note theme of his lyrics grows a bit tired after half an hour of preaching, like that Jehovah Witness that keeps ringing your doorbell.
Still, tunes like 'Morning Sun' and 'Secret Forest' are pretty, if rudimentary, and make for soothing, late night soul searching and navel gazing. The mostly instrumental 'Open Doors' and flute-driven finale, 'Peace' are particularly dreamy.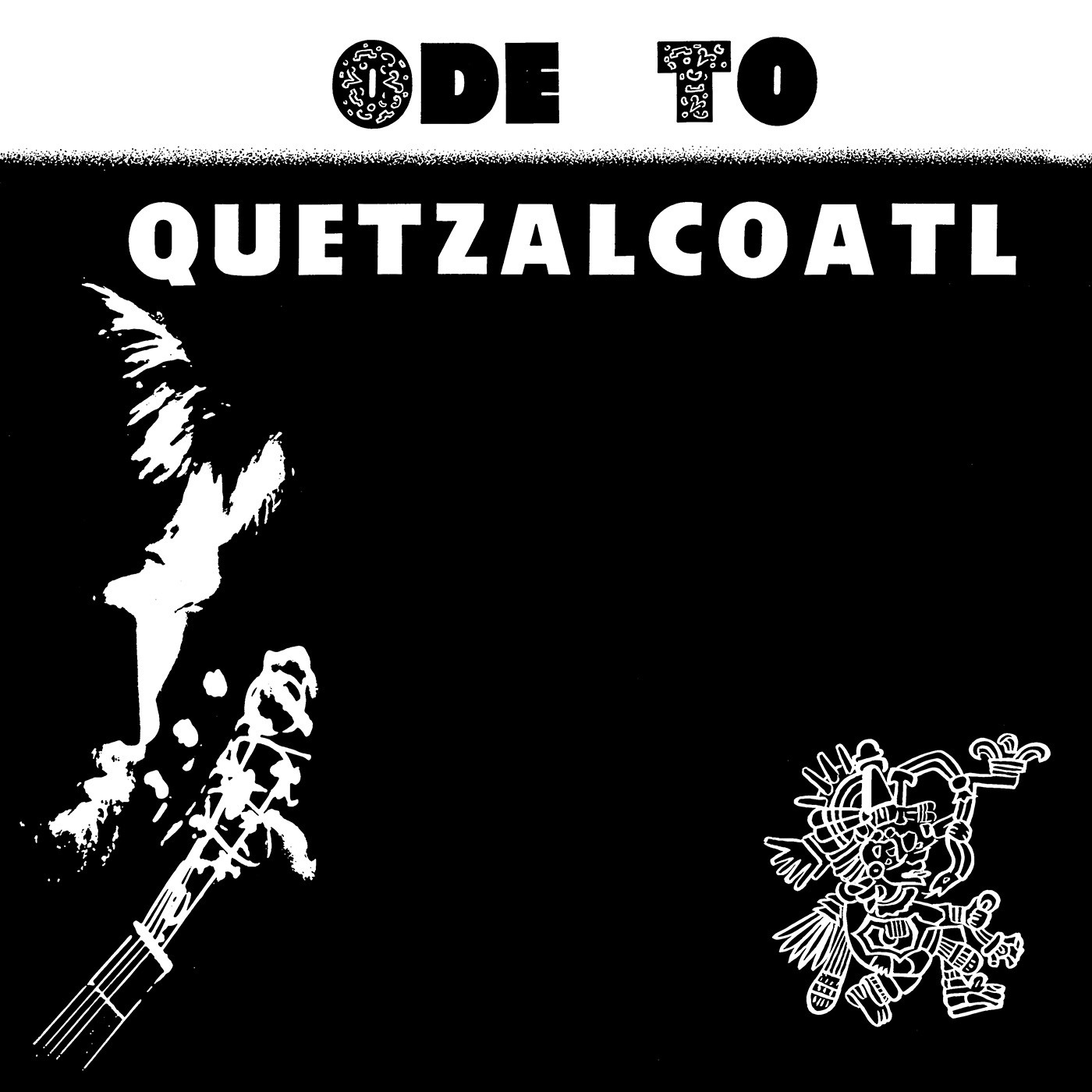 An enlightening experience, recommended to fans of Christian folk and spiritual self-discovery. Familiar touchstones include Perry Leopold, Dino Valenti's solo album, and Young's downers like 'On The Beach' and 'Tonight's The Nigh't. I'll echo Lundborg's own conclusion that "it must be heard by any fringe folk fan". [Note to collectors]: The master tapes are lost and this is a reissue of Shadoks Music's very clean, ten-year-old vinyl rip.
Jeff Penczak
---
Dave Bixby – 'Ode To Quetzalcoatl' (Self-released, 1969/ Reissue on Guerssen, 2018)