"A Melange of Musical Pipedreams and Pandemonium"
Vernon Joynson's incredible book "Dreams, Fantasies and Nightmares Revisited" has grown so large that it is being divided into two new titles.
---
The first, "A Melange of Musical Pipedreams and Pandemonium" will survey psych, prog, beat and folk music 1963-1976 in Australia, New Zealand, Africa, Turkey and The Middle East, and is limited to 850 numbered copies worldwide. The 768 page volume has an additional 12 page full color section of album art work!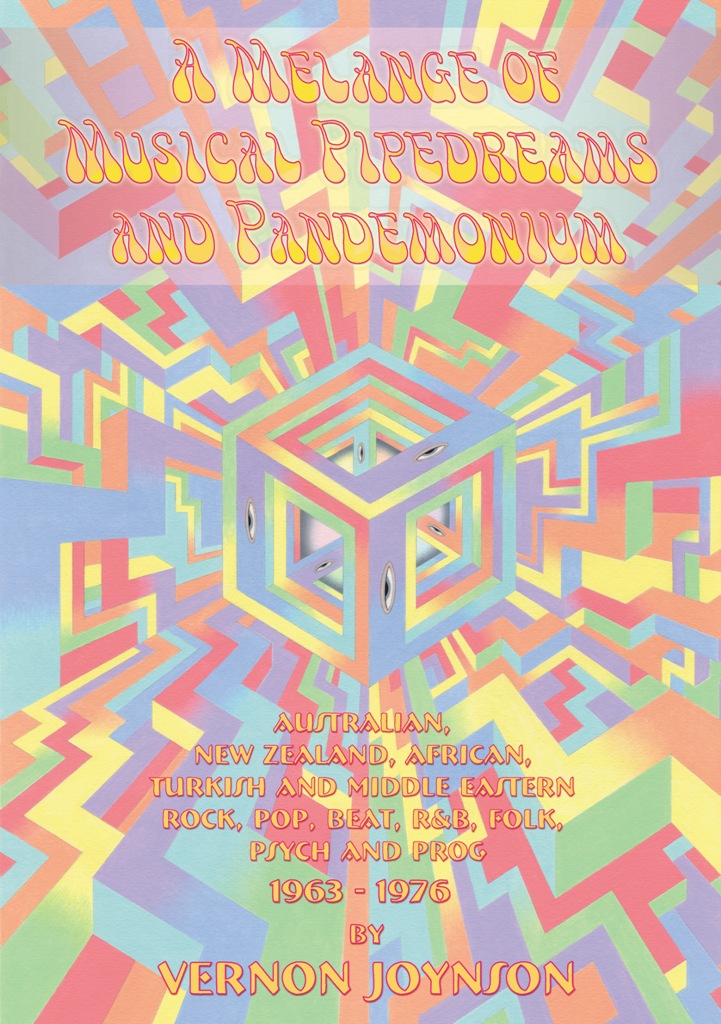 In the US copies can be ordered from VVMO, the mail order division of Vintage Vinyl at: www.vvmo.com. In the UK, from www.spincds.com or Amazon.co.uk. In the Netherlands, www.shinybeast.nl or www.clear-spot.nl. Release date is set for 18 May, 2017, so pre-order your copy now. Other sellers will be listed as they become available. The second volume which will survey Canada and Latin America will hopefully be available for the holidays.
– Kevin Rathert
---
An interview with Vernon Joynson, author of Fuzz Acid and Flowers, The Tapestry of Delights…
Tapestry of Delights Expanded Version review and interview with author, Vernon Joynson