Jim Haney of Perhaps and Kamikaze Tapes
Jim Haney of Boston eclectic experimental trio Perhaps and owner of boutique cassette label Kamikaze Tapes talks about his efforts in DIY music world.
---
How did you first get interested in music and what were some major influences that made you start your own music?
The first CD that I bought with my own money was Meatloaf's Bat Out Of Hell. I think I was 8 or 9. I thought the album cover looked really cool. I grew up listening to mostly classic rock like Led Zeppelin and The Rolling Stones. I started branching out into listening to more experimental and progressive stuff when I was a teenager. Probably the most influential albums for me were Yes, Close To The Edge and Relayer. They had absolutely everything that I had been looking for… the music was amazing, they tied the album together with concepts and had amazing artwork. Listening to early Yes records felt like watching a movie to me. Another huge influence for me was (obviously) The Grateful Dead. I used to listen to Live/Dead almost every morning before school while I had my coffee. Then of course later on I started to explore jazz/fusion stuff like Mahavishnu etc…
Have you been in any bands before forming collective Perhaps?
Perhaps has always been my main project. Perhaps existed kind of as a solo project for me with a number of different lineups and collaborators long before I formed the Perhaps trio (the band that people know about now) in Boston. So I've been doing Perhaps longer than any of the other bands that I've been apart of. Over the years I've been in a few different groups. I played drums in a duo called The Great New Wonderful, had a few different experimental/noise groups like Two Nice Guys In White Suits, Paul + The Smurfs and a few others. In college I joined the Radiohead ensemble, that was alot of fun! Red Bellows was the band right before Perhaps and that was how I met Don and Sean. I saw an ad in the Bass Department at my school for a band that was looking for a new bass player. I went over and jammed/auditioned with Don, Sean and a guy named Marc. Pretty soon they asked me to join and we started recording and touring as Red Bellows.
What was the concept behind forming this collective?
When the singer of Red Bellows left the band, Don and Sean and myself decided to keep making music together. We re-formed as Perhaps with the idea of having a core trio and then being free to add an unlimited number of guests. The idea was to have some intricate, complex rehearsed material and mix it with 100% improvisation and kind of a DIY "punk" philosophy. I wrote all the music for Volume One and showed it to Don first. We spent about a month together getting everything worked out and then showed it to Sean and we started rehearsing like crazy. After that, we really wanted to tour and record. So we toured all over the place and it was alot of fun, because of the challenge of playing the composed material as tightly as possible and then having the freedom to completely let loose during the improv parts.
Who are other members of the band and where did they come from?
The main group of musicians in Perhaps are myself on bass, Sean McDermott on guitar, Don Taylor on drums and David Khoshtinat on vocals. At first, the core group was just the trio but over the years we have expanded to include former guest collaborators as members. We have a long list of guest musicians like Tom Weeks on saxophone, Peter Danilchuk on keyboards and various members of Acid Mothers Temple on synthesizers and guitars. Mike Thomas and Ben Talmi have both been heavily involved in alot of our albums in the production/engineering/ mixing department. There have been alot of other great musicians who have joined us on stage and in the studio – too many to list here. I met most of these people in Boston as part of the local music scene.
Share some further details behind Volume One.
We recorded the album over the course of a few days in our good friend Mike's basement studio. At the time he had a just gotten a new reel to reel machine that everyone was excited to experiment with. We spent about a month or so before that rehearsing and getting the ideas together. Alot of pre-production work. I believe we did about three takes of side A and then three takes of side B live to tape and just chose the ones that sounded best and spliced them together. The sax and trumpet parts were overdubbed afterwards and the string quartet part on the finale was overdubbed in our friend Ben's apartment. Then we spent a day doing all of the synths and a day doing the mixing and the album was finished!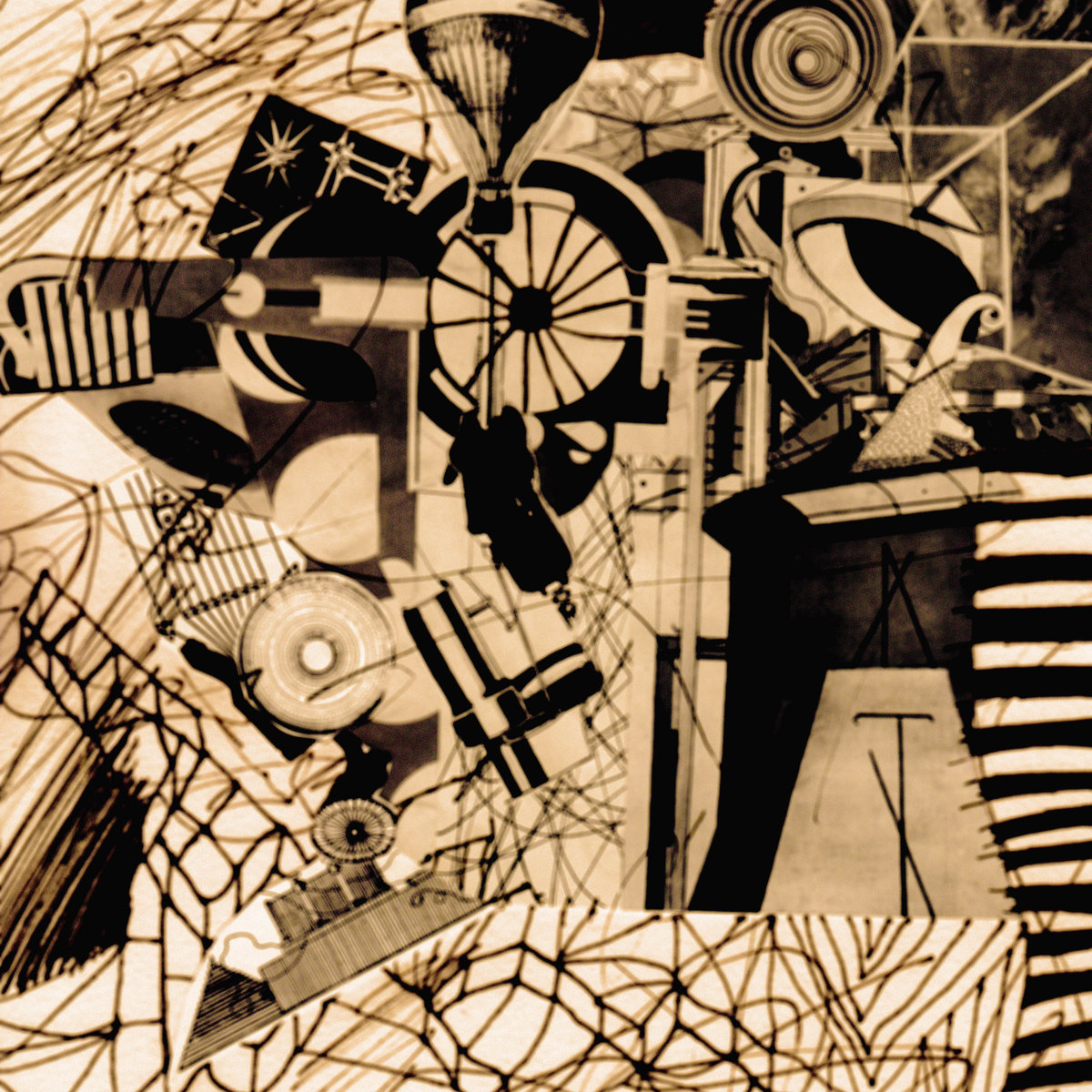 Your label Kamikaze Tapes reissued your debut on tape. Where was it originally released and what's the concept behind your label? In the past Kamikaze Tapes issued some very interesting artists, including Silver Apples, Mono, Acid Mothers Temple & The Melting Paraiso U.F.O. Label is releasing reissues of amazing bands strictly on limited edition tapes. What kind of process do you have at mastering material for the reissue?
Originally we released Volume One ourselves on cassette and digital. We also did a limited edition CD that was available at our early shows. Later we released Volume One (and Volume Two) on vinyl with Origo Sounds from Norway. I was excited to do the LP because we had the opportunity to do a full gatefold cover like the old Yes albums. I think the artwork on the Volume One vinyl that we put out with Origo looks really great. Hopefully one day we'll be able to re-release the old albums on vinyl. It's really expensive! The idea behind Kamikaze Tapes is to take music that I really love and make it available as a high quality cassette for the first time. It's really a passion project for me. I only release what I really want to release and spend alot of time getting the details just right. I use the original master tracks and sequence everything out manually. I've been fortunate enough to work with artists who are excited about cassettes and are totally open to the idea. At first it was really difficult and took a long time to get the full package completed, but now it's become alot easier because I've gotten more experienced with the process. Don helps me out alot with the graphic design part of it. I don't think Kamikaze Tapes would be able to put out such high quality product without his help!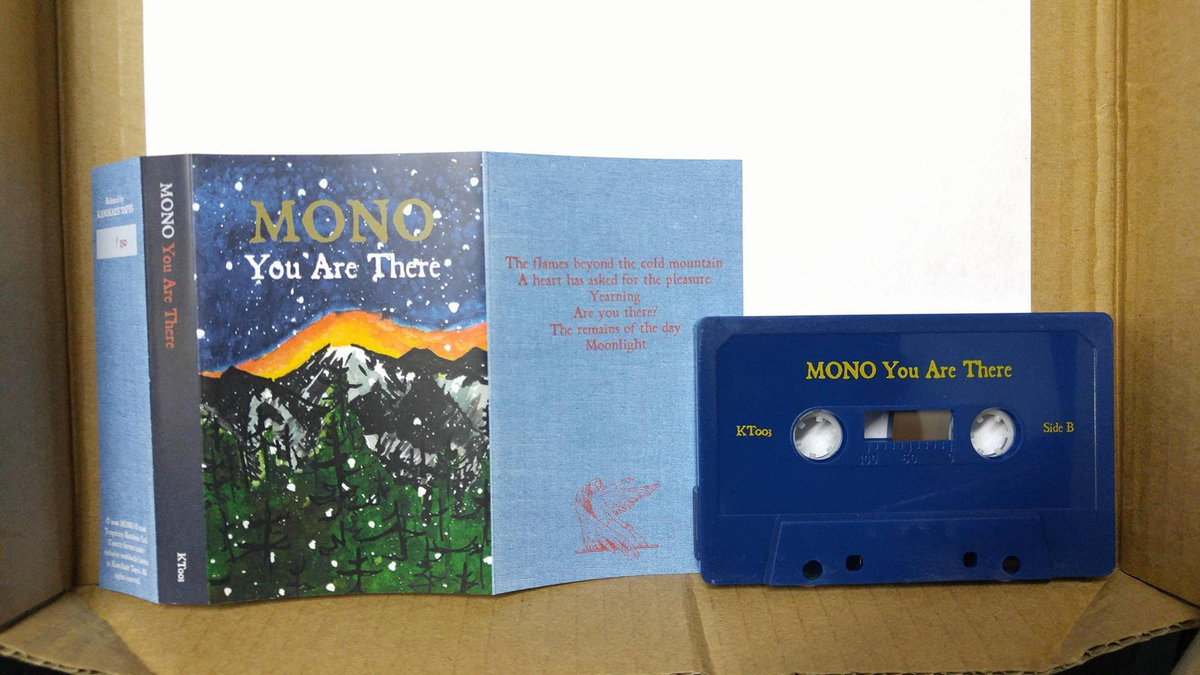 My setup actually isn't very fancy. For vinyl I just use an old Crosley with built in speakers and for cassettes I use an old Sony boombox from the 80's. I don't really think that I'm an audiophile, I kind of prefer it when music doesn't sound "perfect" and has some individuality. I like the sound of gritty old noisy cassette through a cheap boombox alot more than a lossless FLAC playing on high end gear.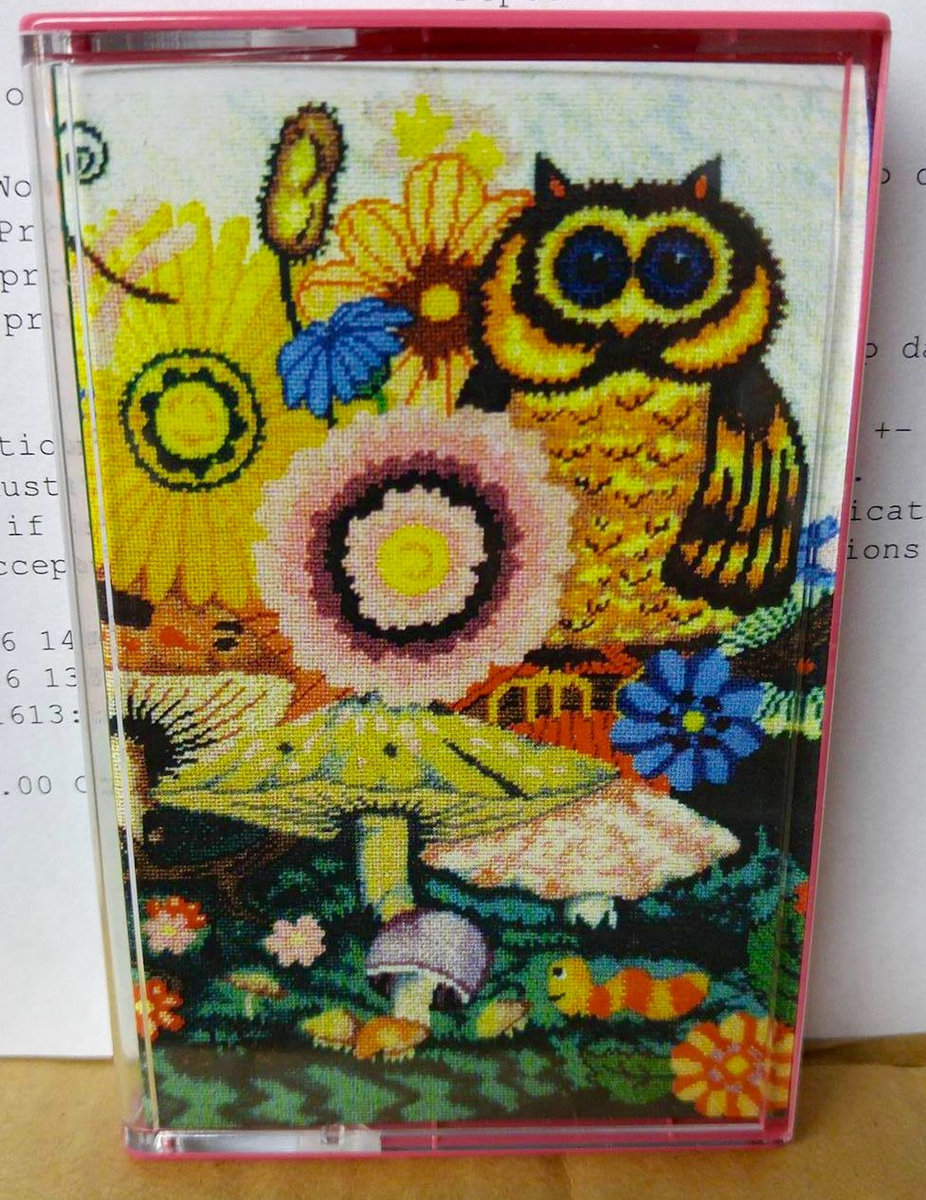 I really dig your idea about selling Grateful Dead bootleg tapes. Tell us more about this?
I have been collecting Grateful Dead bootleg tapes for quite awhile now. Sometimes I'll happen upon just a single cassette of a show that I like and sometimes I'll find huge lots of 100+ tapes. Usually the big collections are from people who actually went to the shows and recorded it themselves. A big part of the Dead's appeal comes from their live concerts, years ago fans would trade tapes with each other. Since we live in the age of the internet and anyone can download the concert recordings pretty easily, I thought it would be nice to offer the actual bootleg tapes for people who didn't have a chance to join in the tape trading because they weren't around at that time. It's a fun throwback and offers the listener the same experience as back in the old days of tape trading.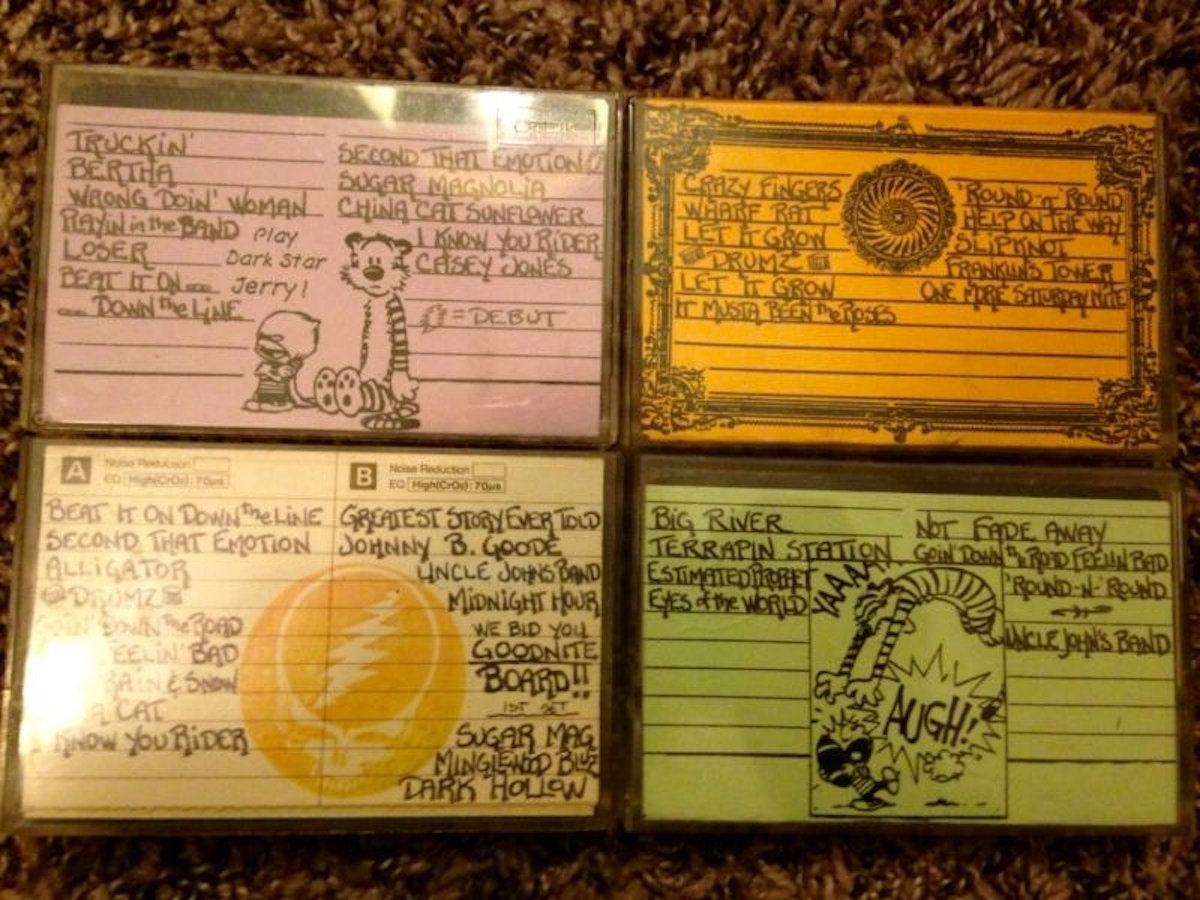 Two and Kamikaze followed and I was wondering if Kamikaze is your favourite since you obviously named your record label after it?
Kamikaze is one of my favorite things that Perhaps had done. I wouldn't call it my absolute favorite because I like all of the music that we've released, but Kamikaze is definitely one of the most unique albums in our collection. That was the first album that we did without playing live, all together in the same room. Volume Two was recorded pretty much the same way as Volume One. We spent alot of time rehearsing and then went into the basement studio and tracked everything live to tape in just a few takes. But with Kamikaze everyone was able to record their part separately and on their own schedule. Also, pretty much everyone that I invited to play on the record got a different mix to work with. So it was a fresh experience and gave me alot of different opportunities in terms of finding the right combination of sounds.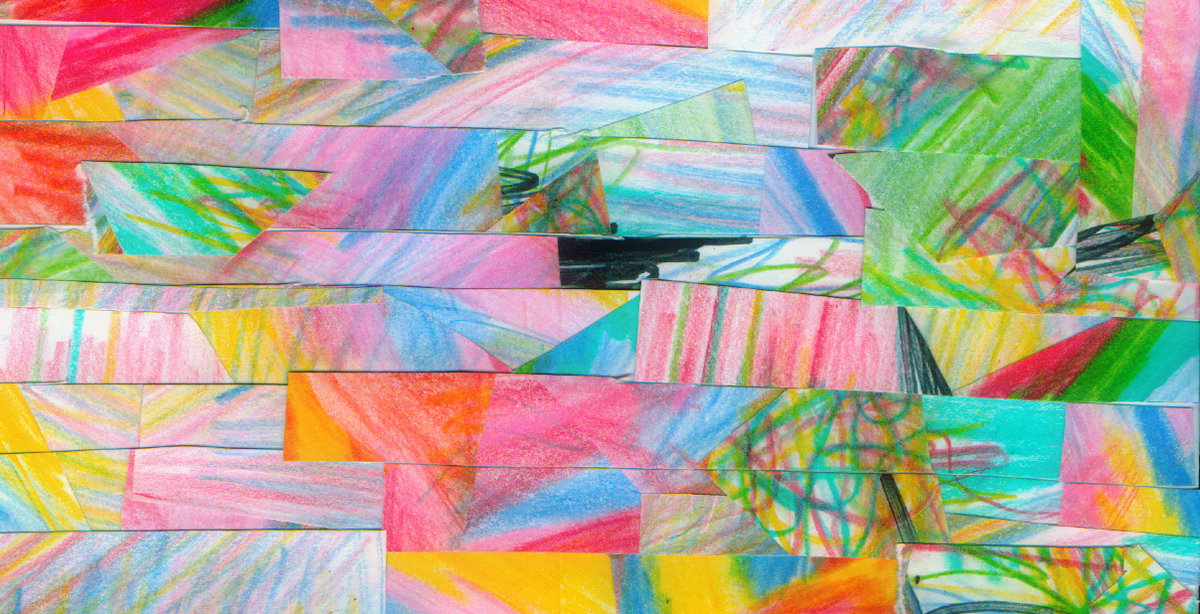 Three more albums followed. How do they diverse from each other in your opinion?
Third was the next album and we actually recorded it while we were on tour. We had one day off in Florida and got together with our friend at his studio. We recorded a live session that was about an hour and a half long, then edited it down to about 40 minutes consisting of the highlights. I think it is one of our best albums.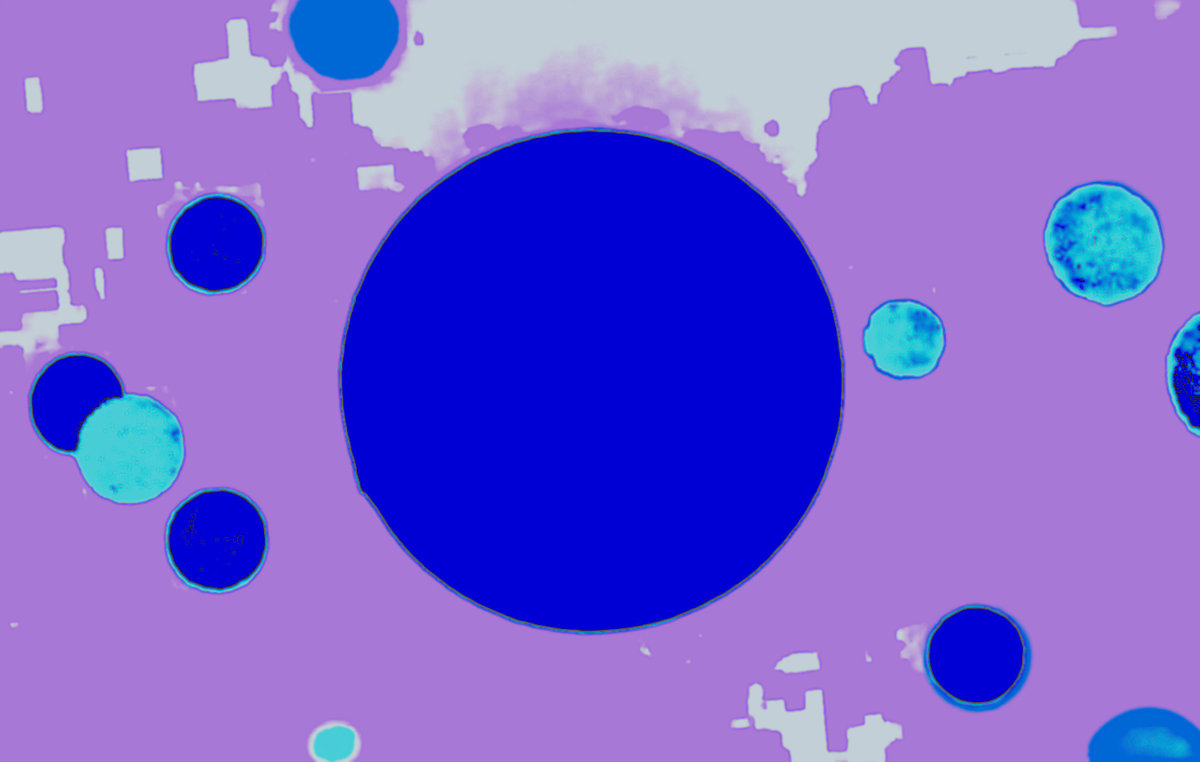 4 was recorded kind of in the same way as Kamikaze. For 4, everyone recorded separately, I edited the parts and then Ben and I sat down and mixed everything. I think all of the Perhaps albums are different from each other but also have a common theme that links them together. There's something for everyone!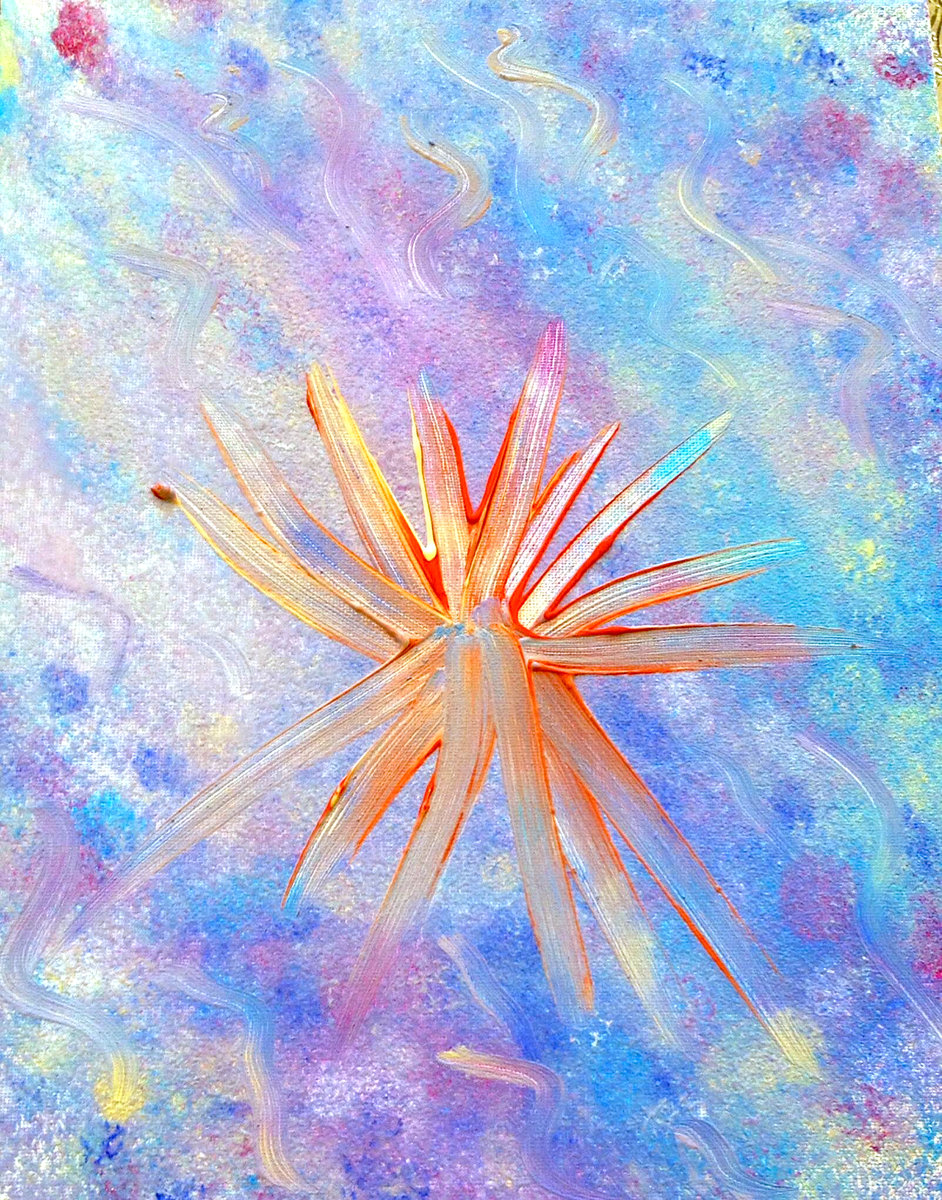 You're no stranger of touring. Tours with Acid Mothers Temple, Damo Suzuki, Hawkwind. Giraffes Giraffes etc. Extensive DIY touring throughout the USA, Canada and Europe. What was it like to tour with so many unique and eclectic musicians?
We toured alot in the early days. As a trio we would book our own tours in dive bars and basements and played for whoever wanted to listen. We also made alot of friends this way. We travelled the country in an SUV with all of our equipment… it could get pretty cramped for space. Later on, we started to do tours with bigger artists and things got a little more comfortable. Sometimes, instead of sleeping on our friend's floors we would actually be able to have a hotel with beds. It was actually rare when that happened but when it did, we were very grateful. Being able to see how other groups approached touring gave us some perspective and helped us to keep pushing forward. We stopped touring and playing live a little while back, but I think if the right opportunity came up at the right time that we'd probably be all interested in doing something. We had alot of fun on the road and made alot of great memories!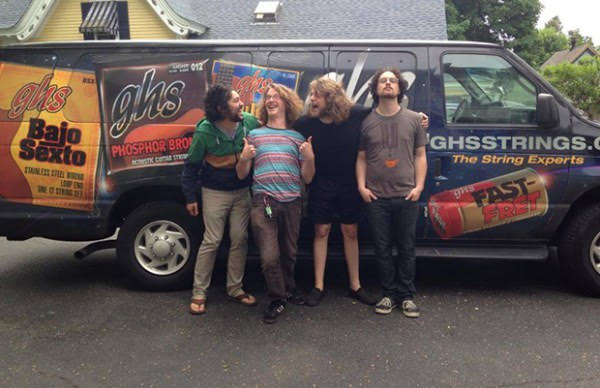 How was it to collaborate with Can's legendary Damo Suzuki on an album?
It was surreal to collaborate with Damo. I picked him up from the bus station in Toronto and then we went straight to the venue to play! No planning, no concepts. Just a pure exchange of energy. He is a very interesting and bizarre guy. After the show we hung out and watched youtube videos. Definitely something I will always remember.
Your latest album, 4 has been released in October, last year.
4 is a huge album and is one of the most layered albums that we've done. There were about 15 musicians involved and everyone approached it from a different angle. It was a huge experiment and I'm really happy with how it turned out. It is the really "over the top" record that I've always wanted to make. I don't think we will ever be able to make something more intense and layered than 4. That's a big reason why our next record V goes in a completely opposite direction. In comparison, V is much more relaxed and chilled out than 4.
Tell us more about your next album, live album and demo sessions coming in 2017.
Yes, the next LP is called V and will be out sometime this year. I'm just now putting the finishing touches on the mix and getting the album artwork sorted out. While working on V, I stumbled across some very early demos and other tracks that no-one has ever heard before and will be compiling them into a sort of "b-sides" type release which will also be released sometime in 2017. The live album comes from our show in Roznov, Czech Republic back in 2014. It's a really exciting sounding recording and we are all at top performance on it. I really like it and I think that other people will really like it too! There is alot to look forward to in 2017 from Perhaps.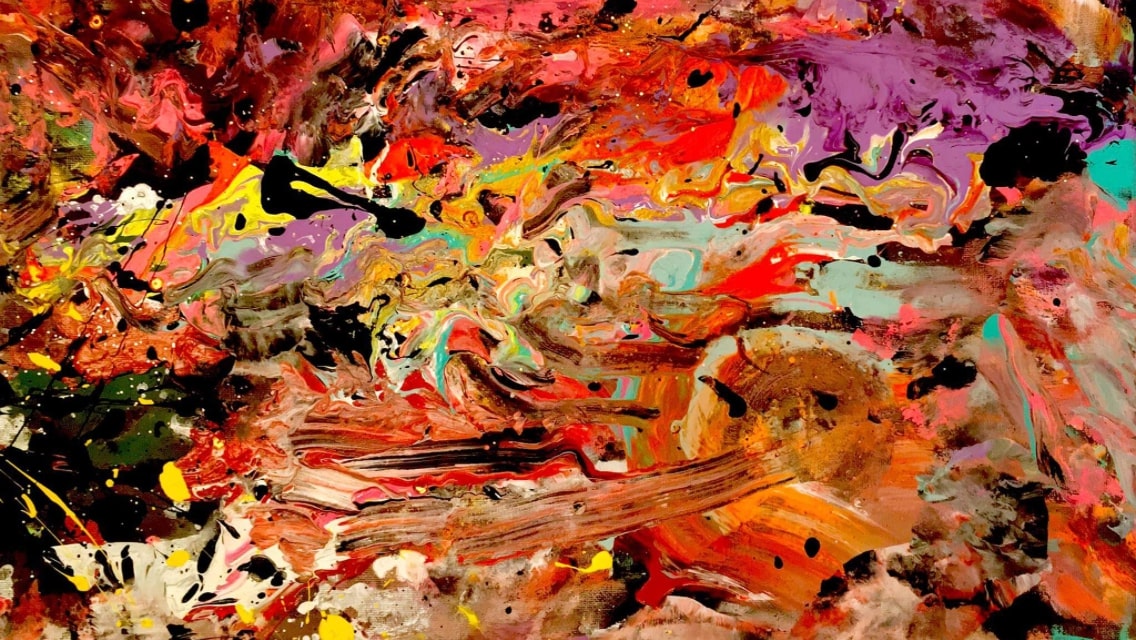 Do other band members have any side projects you would like to mention?
Hm. I don't think so. I do know that Dave has a new group called Bulletin and that they just release their debut EP. I checked it out, it's really cool! But other than that I am mostly focused on Perhaps and I think the others feel the same way.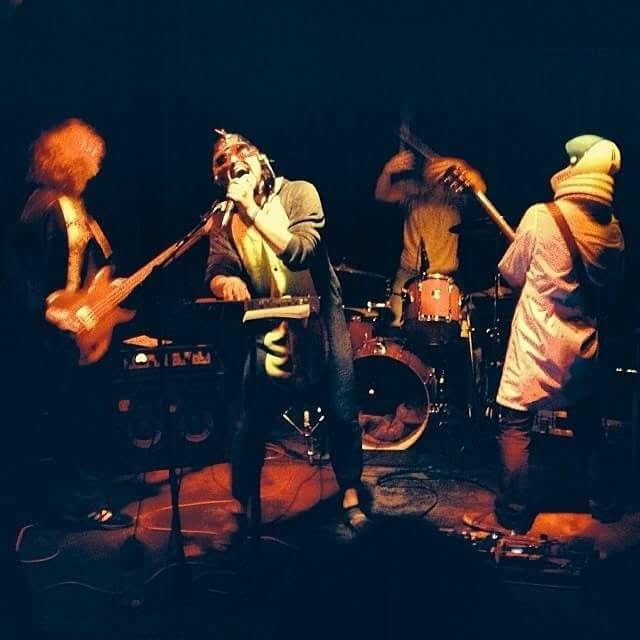 What are some future plans for you and your label?
Some upcoming releases include Sigur Rós, Bill Laswell and The Sonics. I plan to just continue making limited edition tapes of music that I enjoy. People should just expect more of the same from Kamikaze Tapes. I am also probably going to do yet another Acid Mothers Temple release and probably re-release another old Perhaps album on cassette.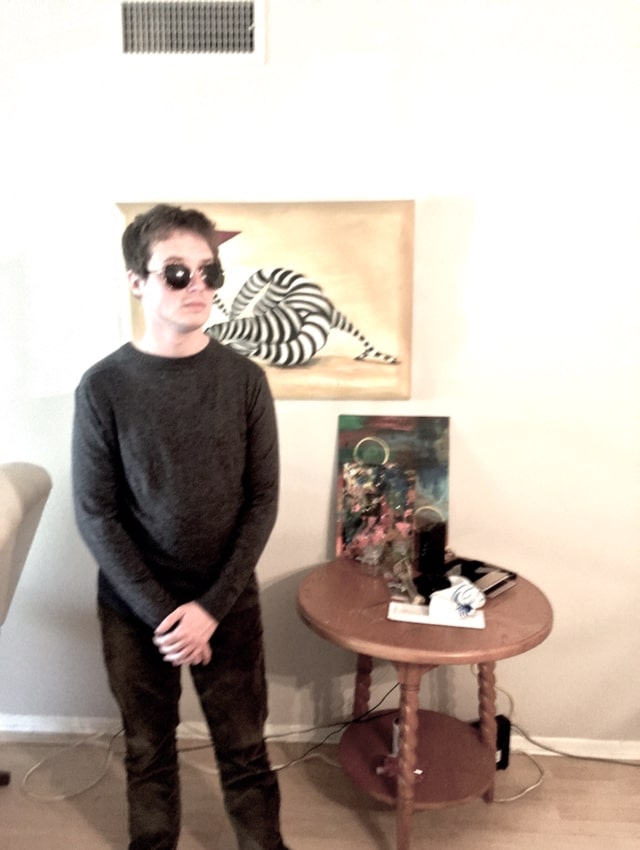 It's probably impossible to talk about variety of influences but what are some less known bands from today that you would like to mention to our readers?
Supervolcano, Art Decade, Night Idea, Hannibal Montana, King Orchid and Mainliner.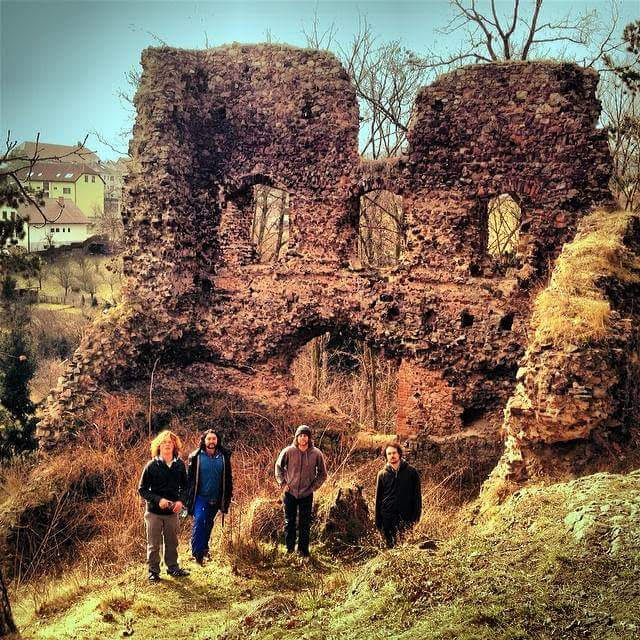 Thanks for your time. Last word is yours.
Thanks so much for your support. Hope you are doing well and that all is good with your readers. Hopefully some more people will become interested in Perhaps, and Kamikaze Tapes. I think that anyone who is into "out-there" music will find something to like in my music.
Rock on!!!
– Klemen Breznikar
---
Perhaps Facebook
Perhaps Bandcamp
Kamikaze Tapes Facebook
Kamikaze Tapes Bandcamp