Clear Light – 'Clear Light' (1967)
Originally released in September, 1967, on Elektra Records, Clear Light's sole eponymous album was produced by Paul Rothchild, known for his work with The Doors and Love.
---
Definitive Reissue of Classic 1967 Psychedelic Rock Album!
Unfortunately, the band's original sound, twin guitars and twin drums, was never captured on LP and personnel changes and disagreements with management led to the band's dissolution in September, 1968, work on a second album having been abandoned. At long last the fine folks at Big Beat Records, UK, have reissued "Clear Light" in this, its' definitive version, supplemented by eight bonus tracks.
Clear Light began life as The Brain Train in Los Angeles in 1966, with Bob Seal on lead guitar and vocals, Robbie Robison on rhythm guitar and vocals, Doug Lubahn on bass and vocals, and Dallas Taylor and Michael Ney on twin drums. The Brain Train recorded one Bud Mathis produced single, "Black Roses" b/w "Me" on the Titan label. Manager Mathis shopped the acetate around and struck pay dirt in January, 1967, signing the group to Elektra Records, home of legendary bands, The Doors and Love. Soon Mathis was replaced as manager by Rothchild. In April, 1967, the band, now known as Clear Light, entered Sunset Sound Recorders with engineer Bruce Botnick, to lay down their first recordings including a reworked version of "Black Roses."
Clear Light appeared in the movie, "The President's Analyst" performing "She's Ready To Be Free." Unfortunately, at the time, Robison, who normally sang the song, fell ill and was replaced by Barry McGuire ("The Eve Of Destruction") who fronted the band in the film. Clear Light recorded lots of material in the spring of 1967 but producer Paul Rothchild did not care for the results and felt the band needed a new front man and singer. At Michael Ney's suggestion Cliff De Young, an aspiring actor, joined as lead vocalist in June, 1967. Meanwhile, Robison, whose guitar work was called into question by Rothchild, exited the band. Many guitarists were auditioned, but in the end it was keyboard player Ralph Schuckett who replaced Robison.
In August the band returned to the studio to finish their album. The new material benefited from Schuckett's keyboards, but the tracks Robison played on had to be redone and the tracks recorded before De Young and Schuckett joined the band were discarded. Luckily, they are added as bonus tracks on this release.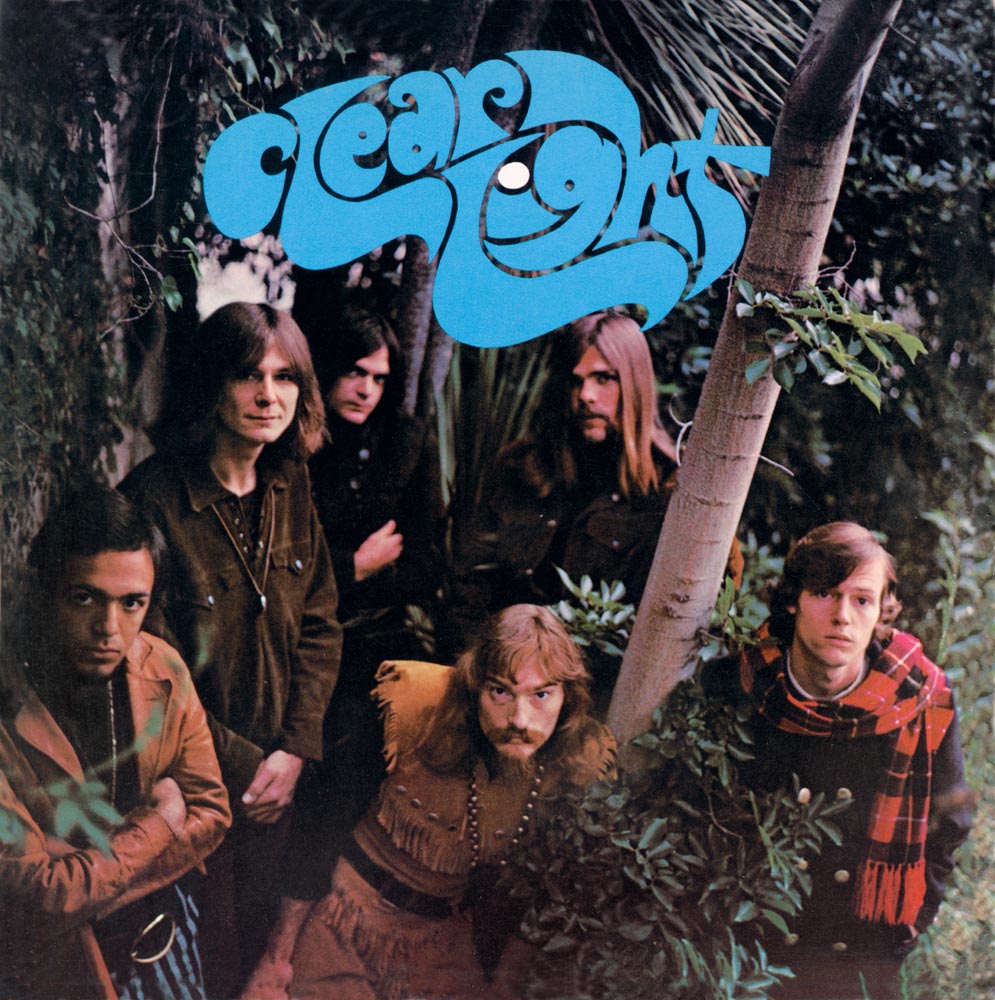 "Clear Light" opens with the two minute "Black Roses" with its crisp guitar solo by Seal and an infectious melody, absolutely perfect for release as a single. "Sand" is the first Doug Lubahn track on the album. It is much heavier, featuring Lubahn's thundering bass and lots of fuzz guitar by Seal as well as a nice keyboard break by Schuckett and gorgeous vocals by De Young. "A Child's Smile" credited to the entire band is a lighter, breezier number with beautiful vocals and gentle keyboards. "A Street Singer" is a cover brought to the band by Rothchild and is fuelled by Seals' fuzz guitar and Lubahn's pounding bass, before Seals lets it all hang out on a solo that plays the song out. "The Ballad Of Frankie & Larry" is an organ dominated piece of pop penned by De Young and Schuckett and featuring a short, but very sweet guitar solo by Seal. "With All In Mind" is a rollicking track featuring vocal harmonies and understated guitar. "Mr. Blue" the album's magnum opus is a six minute plus cover of Tom Paxton's folk song gone rock, Clear Light making it their own. The twin drums of Ney and Taylor are to the fore early on, before giving way to Seal's driving guitar. Sounding more like The Doors than any other track on the LP, Seal's guitar dives in and out, before going full on fuzz, driven on by Ney and Taylor. De Young screams his vocals over the cacophany. "Think Again" another band composition features a driving beat, nice time changes and an organ solo by Schuckett. "They Who Have Nothing" is a melodious tune by Seal, with some very nice guitar work including a tasteful solo, before settling into a heavier groove thanks to Lubahn's bass. "How Many Days Have Passed" is a folk song by Seal, with a wonderfully understated guitar solo. The original LP closes with Lubahn's "Night Sounds Loud" a heavy, psychedelic number with luscious keyboards by Schuckett and smoking solo and lead line by Seal, a perfect ending for the album. The first bonus track on this release "Bye Bye Boogie Man" was pulled from the album's track listing at the last minute. A three minute slice of pop music, De Young's vocals are the lead vocal, with Seal's strumming guitar a perfect complement. "She's Ready To Be Free" with Seal's guitar leading the way, is presented in two versions, including an interesting stereo mix. "Dawn Lights The Way" is a band composition, with Seal's gentle guitar and Ney and Taylor's drums at the helm. Lubahn's "The Dawn Years" is a lilting number full of gorgeous vocal harmonies and a tastefully short solo by Seal. Seal's "Eastern Valleys" is a rollicking track with lots of percussion and more wonderful guitar. The two sides of The Brain Train's single, "Me" and "Black Roses" are presented for comparison purposes, standing quite capably on their own. The set closer is the single version of "She's Ready To Be Free" sounding gloriously short and sweet.
Sadly "Clear Light" reached only #126 on the Billboard Album Charts and the "Black Roses" single, which did well in Europe, failed to impact the US charts. At Rothchild's suggestion Seal was sent packing, replaced eventually by Danny Kortchmar and soon Cliff De Young departed as well. Two tracks were recorded for a second album but they remain unreleased to this day.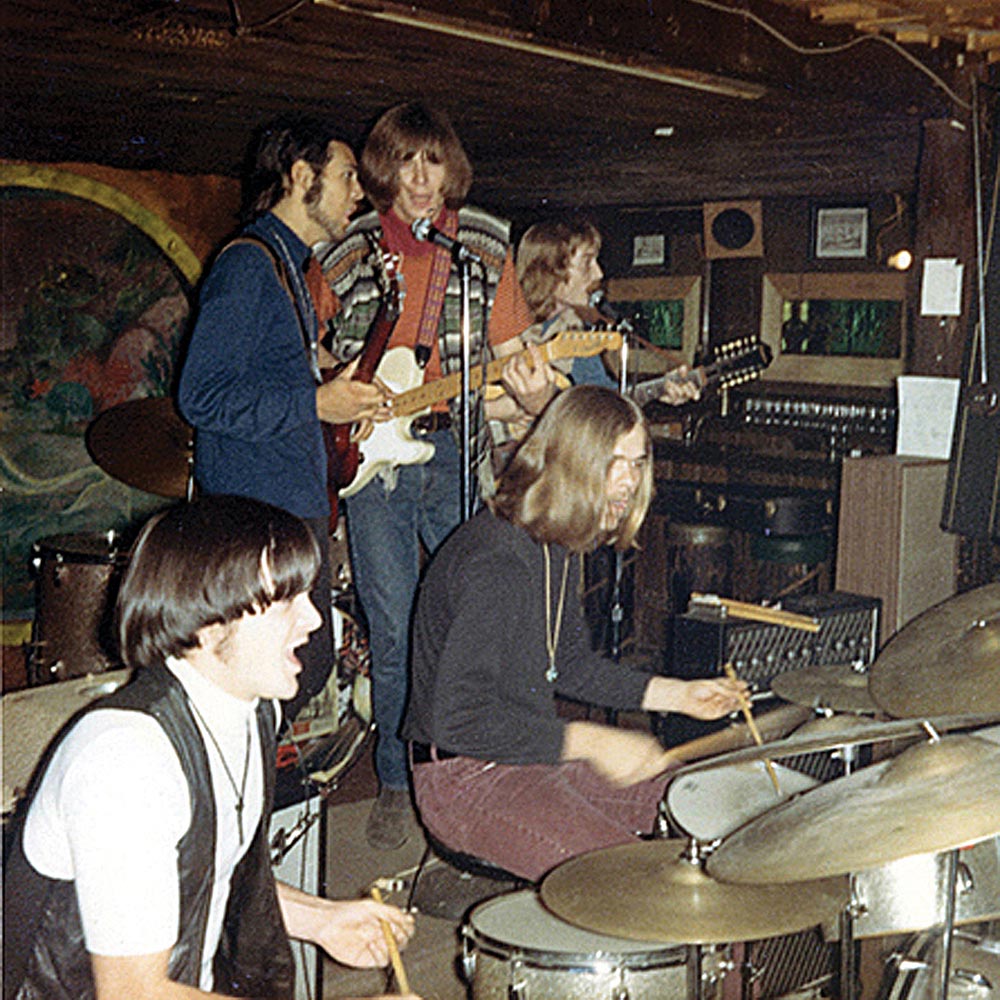 Compiled and researched by Alec Palao, Big Beat's reissue of "Clear Day" is completed by a 24 page full color booklet with an introduction by Palao, liner notes by Gray Newell, complete track annotations, a wonderful mastering job by Nick Robbins at Sound Mastering Ltd. and lots of glorious photos. This is indeed the definitive "Clear Light." Pick up your copy while you can and enter the world of rock and roll, 1967 Los Angeles style!
Kevin Rathert
---
Clear Light – 'Clear Light' (Big Beat Records 1967/2016 reissue)