The Asteroid No.4 – 'The Asteroid No.4' (2013)
Let me assure you, that as a lifelong psychedelic music devotee, had Asteroid #4 been around during the 60's and early 70's, I would never have given Pink Floyd a second glance.
---
And therein lies the dilemma for most music fans, and I don't mean to take anyone to task, it's just that I get so bewildered by having everything I love being compared to a band who do nothing but repeat the same sad formula … life without Syd and his fall from reality, the horrors of war, and the loss of Roger Walters' father during World War II. Of course it's been 45 years since the first psychedelic wave washed across the world, and during that time, there have been a few bands who've not only embraced the genre, but moved it forward, flowering with unexpected shimmering delights that we all can relate to, and diving deeper into the subconscious nature of the shared experiences of our collective beings.
On this, Asteroid #4's self-titled release, and the first on their own label, Lounge Records, the foursome blossom, proving that all things dreamed, can be made real. The album opens with near forgotten acoustic folk psych elements that are uncommonly original and innovative… from there the band steps up with an etherial hypnotic display of space-rock at it's very best, moving forward, holding back, embracing the listener and cradling them with swirling comfort laden chords of passion, splashed with delay and reverb guitars that tangibly hover in space just out of reach, like the afterthought of a hallucination that can't be forgotten or ignored.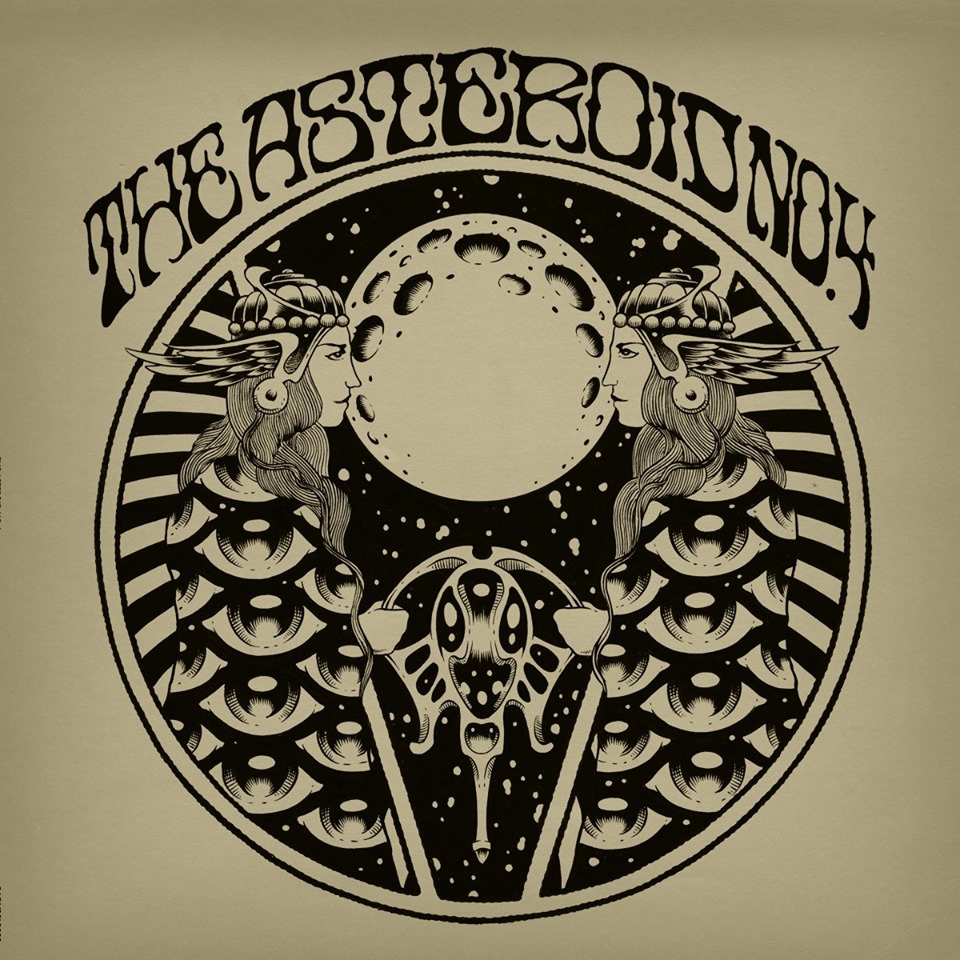 Asteroid #4 have created dimensions within their soundscapes by delicately weaving a balanced interplay between their instrumentals, and those songs with vocals … while underlying both, is a solid percussion, onto which they manage to construct these floating musical visions that are laced with middle eastern meandering sitars, destined to administer a pleasant dose of psychedelia, enough to last you through the night. Though unlike a chemical adventure, you can get back into this bit of wanderlust and beauty anytime you wish, where I assure you, that on each outing, you will be treated to something new, shown uncharted side-streets, and harvest moon visions of rapture.
– Jenell Kesler
The Asteroid No.4 – 'The Asteroid No.4' (Onizuka Music 2013)