IPBM Podcast 3 – Jus Oborn (Electric Wizard)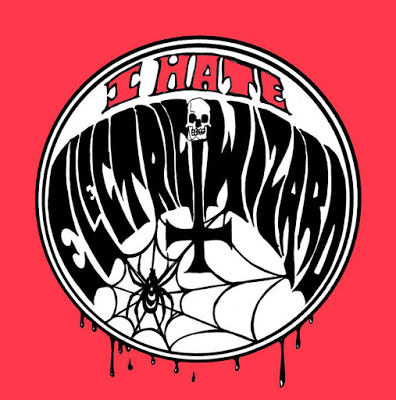 You have last tab of acid left in your antique dresser box and you're home alone and want to experience psychedelic nightmare? Well who else to ask than Jus Oborn of
Electric Wizard
. He prepared a really heavy psychedelic mix exclusively for
It's Psychedelic Baby Magazine
. Enjoy.
Acid Nightmare Playlist
"When Klemen asked me to do a playlist I knew immediatly I wanted to do a hard psychedelic mix. I am usually asked about my favourite doom or horror films….but in my teenage years I was very into LSD. Between '84-'88 my main obsessions were death metal, LSD, Hawkwind and the Occult….haha…..together they created Electric Wizard. Actually the whole early death/black metal scene was very hedonistic and we were all satanic drug fiends…"its a satanic drug thing..you wouldn't understand"….and , of course, a lot of dark psych and prog filtered through the scene..(I actually got an Incredible String band cassette from Euronymous…and a lot of early Black metal is very 'Hawkwind'..). These bands were weird and fuzzy and creepy …all we ever wanted in those old days was to recreate that feeling. That otherworldly experience…bad acid trips and paranoias…all seemed a way to create a darker and more psychological form of music.
Anyway..here is a playlist of our favourite psychedelia. I tried not to make it eclectic or obscure on purpose…though there is a mix of classics and some little heard gems. The main purpose was to recreate the vibe and era when Electric Wizard was still jamming in a Dorset cottage high on LSD, mushrooms, weed, speed, pills..etc etc. An Acid Nightmare…..starting out mellow, then creeping tendrils of paranoia as you start to realise things are not as they seem….sounds become colours, colours turn into screams…. the noise intensifies and compels. Your life is a stream, a dark trickle under the sun. A black ocean awaits…"
– Jus Oborn (Electric Wizard)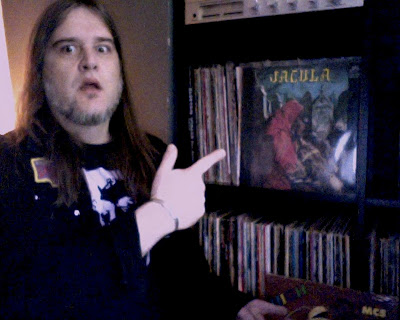 © It's Psychedelic Baby Magazine
Playlist:
Electric Wizard overture (Funeral Of Your Mind) 
Tiffany Shade – An Older Man
Amboy Dukes – Flight Of The Byrd
Mother Sunday – Midnight Graveyard
Orphan Egg – Falling
Jimi Hendrix Experience – The Stars That Play With Laughing Sam's Dice
Alice Cooper – Fields Of Regret
Fleetwood Mac – Green Manalishi
Stooges – Ann
Moody Blues – Thinking Is The Best Way To Travel
My Bloody Valentine – Feed Me With Your Kiss
Loop – Mother Sky (Can cover)
Van Der Graaf Generator – Whatever Would Robert Have Said?
Saint Vitus – Clear Windowpane
Suck – The Whip
Bob Seger System – Deathrow
Hawkwind – Paranoia Pt.2
Monster Magnet – Ozium

 Also check a really cool video made by Electric Wizard fan. Like Jus said this is a really bad acid trip…