Captain Beefheart And His Magic Band interview with drummer, John French
John French is one of the most unique drummers, with his very own style, which reflects the music of Captain Beefheart's Magic Band. John and I spoke about his start as a musician, joining Magic Band, living, recording and touring with Don Van Vliet and much more. In 2010 French released Beefheart: Through the Eyes of Magic, which is an incredible insight into a world of mad genius.
---
It really is a great pleasure to talk to you, John. How are you these days?
Really well! Just got back from a very successful tour of Germany, Holland, and the UK. They are never big money-makers, but the band were really on fire and I enjoyed it – a dream come true.
You're still very active. What currently occupies your life? The Magic Band is very active and you are playing all around the world. Where all did you already play this year and what will follow?
Our earlier March tour was in the UK only. We went to Australia in April and back to the UK in May. Also, there was Zappanale in July, the only one we've ever done.
Let's take a trip back to the '60s and your first musical endorsements. You were living in California, where at the time everything was happening. One of the very first bands you were part of were "Merrell and The Exiles". In April 1964, "Please Be Mine" reached no. 9 in the local Palmdale station KUTY charts! As Exiles you released two singles in 1964, one in 1965 and another one later in 1967 titled "Tomorrow's Girl" / "When I Get Home". In 1966 more Merrell and The Exiles sessions took place in Hollywood at the Gary Paxton Studio and in 1967 at the Gold Star Studio with a changing line-up. Merrell once told me, that Don Van Vliet sent a spy to your rehearsal place, because he was interested in members of the band to form what would later become Captain Beefheart. What do you remember about being in The Exiles?
This is a longer story, and one which requires clarification. I was first in a band with the Maltesemen with a guy named Michael Melchione, who now works with Buckwheat Zydeco. I then worked with ex-members of Merrel's band, Jeff Cotton, Don Giesen, and Jim Fergueson, in a group called "The Intruders" and then later, with some of the same members, a group called "The Allusions". We were typical of that era – teenage garage-band playing cover-tunes, but were very good, I thought. We wore matching outfits in all these bands, from preacher coats (Nehru jackets they were called sometimes) to velour shirts with dickies. The girls used to joke and say they "really liked our dickies…" After all this, I then joined the re-formed "Merrel and the Exiles" – who had already recorded "Please Be Mine" and "Can't We Get Along".
I did some recordings in 1966 with Merrel, but we soon clashed and I was out of the group quickly – after about four months. At that point, I joined up with my old buddies and his ex-Exiles: Jeff Cotton, Don Giesen, and Larry Willy. Larry was not really committed, so we replaced him with Mark Boston, added Jeff Parker on guitar, and Don Giesen went to drums. I was the singer/harmonica guy at that point, so we had the same format as the Beefheart group. We covered some of the same material, but were more into contemporary R&B and also Stones and Yardbirds material.
You joined Captain Beefheart in late 1966 and replaced Paul Blakeley on drums. What was going on with Paul, that Don decided to replace him?
Paul was better known as PG at the time. I think he just decided to leave the band, as they were in dire straights financially.
What do you recall from getting together with a new band? They'd just released two singles and it was time to record "Safe As Milk" album on which your drumming was really unique and way ahead of its time and we can safely say, you slowly began pushing boundaries in music, even more on "Trout Mask Replica".
I recall that the band almost seemed like a group of has-beens at the time. Don was always stoned, and it seemed like most of the rehearsals were pot-parties. Don never wanted to actually rehearse, he was constantly creating/jamming and out of that came a few things, but most of the stuff was disjointed and needed organizing and arrangements. It was very chaotic. Don seemed very lazy and unrealistic in his role of band leadership.
Where did rehearsal took place for debut?
At Don's mother's house – Sue Vliet. He was living with/off her and his grandmother Ann Warfield – better known to us as "Grannie Annie." We rehearsed in the living room. Both mother and grandmother worked at a local woman's clothiers called "Scotts." Don was very disrespectful of them and sometimes when they would get home, they'd grab some food from the kitchen and just go straight into their bedrooms. I don't know how they put up with it. Don's father had passed away shortly before, and as I recall, there were three houses owned by the mother and grandmother. As soon as we moved to Hollywood, they sold off the houses and moved into a small apartment – thus avoiding the possibility of their domicile again becoming a rehearsal studio.
Buddah Records released "Safe As Milk" in September, 1967. What do you remember from recording sessions?
The number one thing I found strange is that they rented drums for the session. I had my own kit just up the road, and it would have saved a ton of money to just use my drums, and I had an extra kit they had loaned me to practice upon. It was RCA Studios on Sunset Boulevard and was only a Four-Track studio, because supposedly Richard Perry, the first-time producer, was "confused" by the eight track at Sunset Sound (where "Sure 'Nuf 'n Yes I do' was recorded). So, the whole project was moved to RCA. Gary Marker, who was promised by Don Van Vliet to be the producer, told me this story. It's in my book; "Beefheart: Through The Eyes of Magic".
World of Captain Beefheart & The Magic Band was very strange. Can you take us back and tell us about the lyrics and concept of the band? For instance what was Don referring to with a title like "safe as milk"?
The story from Doug Moon is that they were discussing the demonization of pot-smoking by the US Government. Doug Moon said, "It's ridiculous! Why, smoking pot is as 'safe as milk!' Don immediately latched on to this idea and at one of the meetings we had discussing album titles, suggested this as the title to the band with Bob Krasnow (Buddah promotion man and our "unofficial" manager at the time) and Bob's reaction was joyous laughter and a constant repeating of the phrase. He loved it.
Were you acquaintances with Don already before The Exiles? He was playing around with The Omens and The Blackouts. How was the scene back in the mid-60s there? With whom all did you hang out?
I had gone to a Beefheart rehearsal and also had spoken to Don at a couple of shows. This was pre-Exiles. I was much younger than Don – about 7 ½ years – so his group of friends were more from the fifties – the "Greaser" era as we younger ones referred to it. The era of the greasy Elvis-style hairdos, leather jackets, button-fly Levis, and white Tee-Shirts.
After that was the surf-era – with clean-cut kids posing with surf boards and playing stuff like "Miserlou" and "Pipeline". The music was more instrumental, but then you also had the Beach Boys, who were phenomenal in their vocal harmony.
I did a long of hanging-out with my high-school musician chum; Don Giesen, Jeff Cotton, Michael Melchione, Harold Fields, Mark Thompson (now a lawyer) – guys who were more my age.
What do you think is the main difference between your debut and your second one – "Strictly Personal" or "Mirror Man", which was recorded already in 1968, but came out three years later in 1971.
Ry Cooder had a lot more to do with the arrangement of Safe as Milk, which was more of a collaborative effort. Strictly Personal was probably the most involved I ever saw Don become with a project. He was very "hands-on" and worked very hard to put together the material. His major flaw in this process was not really rehearsing with the band, but the material was very strong and unique.
Things became complicated for The Magic Band, while recording "Trout Mask Replica". You were living for a long period of time in a house and rehearsed over and over again. What memories do you have from this period and do you personally like the album?
Most of the album I like, yes, but most of the memories are very painful. This is carefully described in my above-mentioned book. There was a lot of what I sometimes call "brainwashing sessions" which were, as I think of them now, more like nightmare encounter groups with a lunatic in charge of the meeting.
You personally had some "fights" with Don at the time…
Everyone did. He had, by this time replaced everyone in the band with younger players – all my friends – but for fear of losing control, he had several "talks" (as he referred to them) where one or the other of us was run through the mill. Don told me later that I fought back the hardest. Maybe he told everyone that. It wasn't a pleasant time for me. But the music kept drawing me to stay.
I know this can be impossible to answer, but still what was the "Trout Mask Replica" about? Did all the albums you recorded have any original concept or?
I can only tell you what he told me. Don said that the "old fart" was me, and that was because I was the most-removed socially from the band and was always hiding behind a "mask". I had built a defense mechanism cope with the intense situation, and he used poetic means to describe it. I have no idea what he told anyone else, but that's what he told me.
How did you choose the cover artwork for albums?
Don usually handled it or at least influenced it. The use of the black and yellow "Abba Zabba" checks on the back cover of Safe As Milk; the Strictly Personal album looking like a "Package" with postage stamps which included our photos, the whole "Twenty-Fifth Century Quaker" idea. The inner sleeve of TMR with the reverse-negative psychedelics had been used already by Frank on the cover of Freak-Out so Don was very upset he used that effect with us. "Mirror Man" was basically released post-Trout Mask, and doesn't even have a photo of the correct lineup and was just a rush job with poor production from Kama Sutra to recoup their investment on the sessions, which were performed at TTG studios in Hollywood. Later, Don started using the covers as advertisements for his planned post-band art career. He became less-interested in the musical process and more interested in pushing his art – which included sitting around a lot at rehearsals just drawing in his art book with felt-pens.
Next stop was recording "Lick My Decals Off, Baby" and "The Spotlight Kid" on which you were sharing percussion duties with Art Tripp aka Ed Marimba. Did you find drumming with another drummer interesting or did you have a hard time getting musically along? Also why did Don choose to use two drummers for recording?
Art refused to learn my style as it was MINE and not HIS. Don persuaded me to re-join and put Art basically on Marimba playing the other guitar parts. I enjoyed drumming with Art, who was a superior technician, but enjoyed my style. We spent a little time together where he showed me several techniques which I started employing a bit in my playing, but basically, I hung on to my style.
Later you had to go on a tour, but instead decided to move out of the band. When Don was done with the "Bongo Fury" tour he called you back to join the band, this time in a bit different position; as a director of "Bat Chain Puller" and at the same time also as part time guitarist for the album. How was making of "Bat Chain Puler"?
I had been Musical Director for Trout Mask Replica, and as Don had basically burned bridges with just about everyone else who knew anything about his music, he relied heavily upon me for BCP. I transcribed piano pieces into music and worked from there on several of the pieces – "Odd Jobs", "Seam-Crooked Sam", "Totem Pole", and "Odd Jobs". The pieces weren't difficult, but I'd had a jump-start on learning them and could play 2 of them blind-folded (literally). So, as the rehearsals drug on, I wound up playing guitar on "Odd Jobs" to save time. They stuck me on a different guitar (Denny Walley's) for some lame technical reason and plugged the guitar directly into the board, which gave it a very sterile sound, and I never have liked the finished product because of this – I'm referring to only the pieces I played on. Several of the pieces on Bat Chain Puller are favorites of mine.
Your last collaboration with Don was in the late '70s, when you recorded "Doc at the Radar Station", which was released in 1980 on Virgin Records. Would you like to talk about that?
The last thing I wanted to do was work with Don again, but I had a very strong "spiritual epiphany" that I was supposed to do this project. When I walked into his house, the guitarist (Richard Redus) was just telling Don he was quitting over the phone as we spoke. When he hung up, I told Don that God had sent me there to replace the guitarist. It was quite strange, as the last time I worked with Don, I was there for a totally different reason and playing a different instrument on most stuff.
"French, Frith, Kaiser & Thompson" was your new project. How did you all get together to record a project? This was an amazing line up and it must have been highly interesting to record together?
I never took either project very seriously, as there was obviously no effort at all made to tour. All I can say is that Henry is a great businessman, Fred is a genius, and Richard Thompson is a phenomenal artist. Both albums took a couple of weeks, we did a couple of live shows for the first one, and one for the second (at the Ashkenaz). I have fond memories of much of this work, but I wasn't prepared musically to write.
A bit earlier you were also recording "Crazy Backwards Alphabet", right?
Right, but at the time, they were also going into a "Beefheart Cover Band" kind of thing, and I wanted nothing to do with it. As it turned out, it was a hodge-podge of stuff, and was very disconnected.
You released two solo albums and of course the reincarnation of The Magic Band recorded two more albums in the early '00s. What was the reason to start re-formed band?
From a discussion with Elaine Shepherd (BBC producer of "The Artist Formerly Known as Captain Beefheart"). I mentioned that I thought it would be therapeutic to get together and do instrumental version of some of the Trout Mask Replica material with the guys who originally recorded it. She mentioned this to someone and ignited the fire. It grew into the monster it now is from that.
What would you say is your favourite moment on stage from the '60s/'70s?
When I completely destroyed a Premier drumkit onstage with a microphone stand. Firstly, however, when John Peel introduced us at the Middle-Earth in London in January, 1968. He choked up a bit, and it was quite touching. But, back to the destruction of the drum kit: They were sponsoring me but the kit they loaned me was hideously bad. I plugged away at the shows, but never really could get into it. One night, Don decided to blow his Simran horn directly into my ear. I had my eyes closed and it startled me. My reflex action cause me to strike the cymbal so hard that I broke it – all the way around the bell. When I went to hit it again, I lost my balance and fell backwards – knocking the entire drum kit down. So, I took a mike stand and pounded it to smithereens. They brought me a much better kit the next evening.
I bet you have a lot of crazy stories to share with us, but can you pick one?
Our first promotional tour in Europe included the UK. A fellow by the name of Peter Meedham (sp) had something to do with the UK part. We were supposed to play at the Middle Earth in London and also at the Speakeasy. Neither of these were paying gigs. However, somehow we needed work permits in spite of no payment being made to us, or money changing hands. We were detained in Immigration for a time, with Peter and our then-Manager, Bob Krasnow, telling us from the other side of the Immigration officers that we should tell them we "weren't working" in the country. Our guitarist, Alex Snouffer, had a large amount of marijuana stuffed in a plastic bag in his shoe. So, he got out of line and went to the men's room, flushing it, as it looked like there may be trouble. I was at the end of the line, and some man who apparently didn't approve of long hair came up behind me and kicked me really hard in the bum. I wanted to turn him into a bloody heap, but thought that would probably be the worst thing I could do, so I swallowed my pride and ignored this indignity. Don decided to make the situation worse by making up some ridiculous story and "coaching" us all in what we should say. Each person in the group was told something slightly-different by Don, so our stories made us out to be far more guilty than if we had just told the truth and said we weren't aware of any work permits needed, we were here on a promotional tour, etc.
I was taken in a private room by two guards who humiliated me by having me drop my pants and undies in an attempt, I suppose, to see if perhaps I had just forgotten and put me work permit up my backend. Back then, I had a habit of writing down my dreams, and I had written down quite a strange one on a piece of stationary from the German hotel at our last stop. It was tucked in my passport case. They grilled me on whether this particular writing was inspired by "the use of hallucinogens". I said "no, it's a dream, may I pull up my trousers now, sir?" We were eventually put into a detention facility with cots, a lavatory, and a locked metal door. The next morning, we were fed powdered eggs and toast and deported to Frankfurt, Germany. The next day, we were flown back, DJ John Peel had straightened out the mess and made a public appeal on radio from what I heard. He met us at our hotel and introduced us on stage the next night at the Middle Earth. Afterwards, we were trapped in the dressing room for what seemed like hours as British Fans queued up to meet us. It was very surreal. I was just nineteen.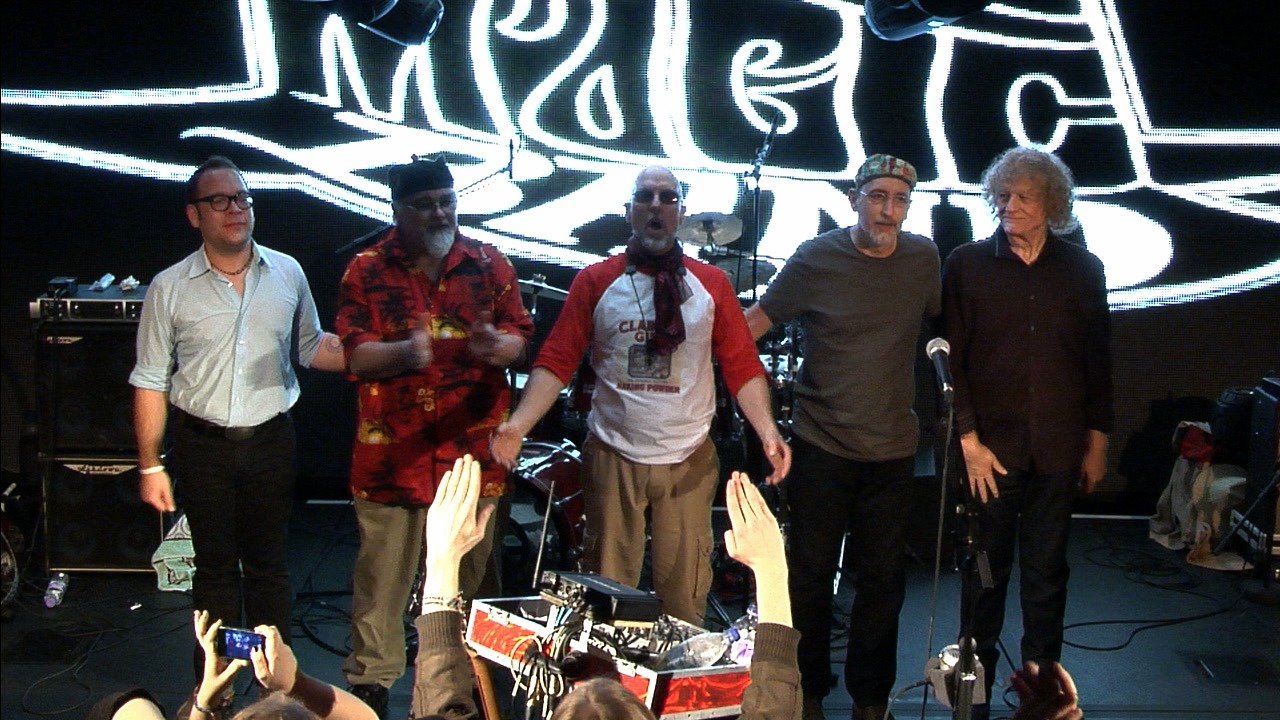 May I ask you if the band or Don ever used some hallucinogens for inspiration or perhaps even during concerts?
He had a passive-aggressive approach to such things. When I first joined the band, I had just turned 18. He was very persuasive that "grass" was a great helper in creativity. We had entire rehearsals donated to the idea of just "jammin' with weed". Victor (his cousin) would walk around with a pipe letting us have hits while we just kept playing. Most of it was a waste of time. The real music (the stuff we recorded) was mostly done while we were sober/straight and concentrating. He created his best music straight. However, he could write (or I should say, dictate to whomever happened to be the paper monitor) reams of nonsense poetry – some of which was quite entertaining.
During one period (the Mirror Man Sessions) he had his girlfriend spike my tea with LSD. It was a mild dose, but enough to throw me completely off and think that everything I did was genius. Basically, when listen back to some of that stuff, I wonder if I was dosed more than once.
For me, LSD was completely confusing, as the hallucinations were SO real that I found myself thinking, after I came down, that these were things that were always there and I just couldn't see them when not high. The knotty pine walls in the house looked as though they were alive – as the though the sap was still flowing – there were giant tetrahedrons of Jello (mostly red or cherry colored) floating around – giant 3 x 3 x 6 foot things just floating right through the walls and into the room. I had to walk funny to avoid them. There were thousands of children's playing-blocks scattered around in the garden, and fish swimming through the trees.
I had my first (and last) DMT (I think that's what it was called) which was a powerful LSD-like substance that was smoked and produced a very short "trip" similar to LSD with Victor Hayden and one of his friends. We sat in the driveway, cross-legged, and the first hit of this substance produced a kind of Bankok-Temple kind of jeweled/sculpted effect on everything. It was so beautiful. We all were wearing fancy robes and Victor had a gold-leaf crown on his head. The next hit produced a translucence to everything. I could see through solid objects. The guys didn't believe me until I covered my eyes completely and had them test me. I could tell how many fingers they were holding up because I could see right through my hands like looking through flesh-colored goggles. It was like Technicolor x-rays. The next hit produced complete "white noise" in my vision. It was like an old TV on a station with no signal – complete with white noise sound. Victor was trying to get me to take more. I could hear his voice saying, "come on, John, we're not done yet!" I was panicked a bit at that point, as I had no control and felt like I would drift off into insanity and be blind forever.
These "trips" were things that Don touched on in his creativity. He watched a girl's face turn into a fish once – which obviously spawned the cover for Trout Mask Replica.
Being a musician for whole lifetime is something very special. How do you feel when you go on stage?
It's like a dream sequence – a bit unreal. I have always been a firm believer in really rehearsing well – so that you can "forget" about the music and concentrate on spontaneity and reaction to the folks without being hindered by "what's the next line…?" Performing with The Magic Band at times has been quite rewarding. The one problem is that it doesn't give me the chance to grow as an artist. I miss that. I would love to be playing newer and newer things – one reason why I have introduced the soprano sax into the group. It gives me something new to do, and I don't really play completely free like Don did, but I compose solos and study scales so as to hopefully add to the music rather than being a soloist with the band as background.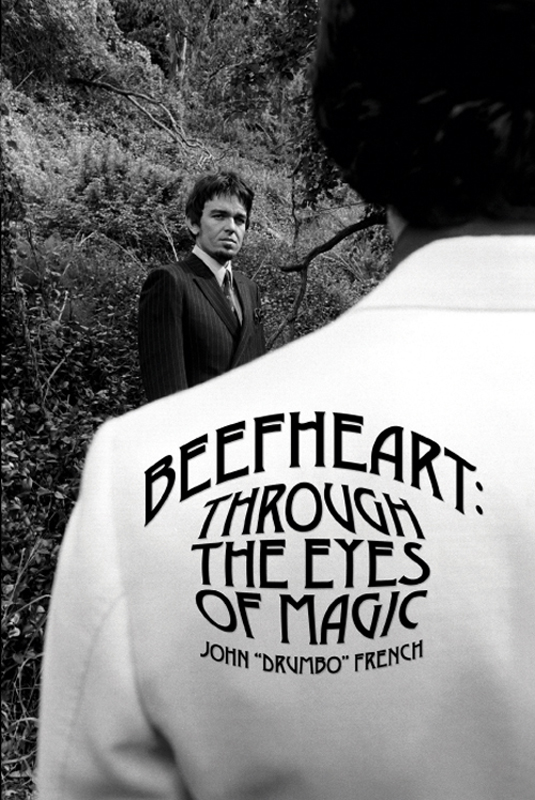 What influenced you back then and did influences changed during the years? Also what kind of music did The Magic Band like in general? It probably very differs from member to member, but I have to ask you this, because you were such a unique group of musicians.
Back in the days of "Safe As Milk" to "Decals", we listened to whatever Don listened to because I (and eventually "we") lived with Don. A lot of John Coltrane was played. I loved the extended live versions of things with Elvin Jones, McCoy Tyner, and Jimmy Garrison. Once that group left, it became too "religious" in the sense of 'let's go into the studio, get high, and record some really far-out shit.' Although, I must say that hearing Eric Dolphy play with Coltrane was amazing. Eric had a completely different sense of phrasing than Coltrane, so it was just SO different in their individual solo sections. Africa Brass was a great piece, also, My Favorite Things, and Afro Blue.
Ornette Coleman was another one that was probably more his favorite than Coltrane (I preferred Coltrane). There was an album he did in Scandinavia (At the Golden Circle, Stockholm) that basically to me sounded like nonsense about eighty percent of the time – which is the same way Don's playing affected me. The trio was Ornette, Charles Moffet (drums), and David Izenzon (Bass).
There were other lesser-played artists: John Handy (with a quintet including violin, guitar, bass, drums – the only standout track to me being "Scheme Number One"), Charles Lloyd, Archie Shepp, Joe Henderson (Carribbean Fire Dance), Horace Silver (Song for my Father), Wes Montgomery (A Day in the Life).
Of course, there was always the blues. The biggies being: Howlin' Wolf, John Lee Hooker, Muddy Waters, Son House, Bukka White, One-String Sam, Fred McDowell. That was going a lot and it was mostly the idea of guitar tonalities and finger-picking techniques along with the idea of the instruments playing individual "sections" like a big band that influenced Don, who then caused it to influence the musicians.
He would occasionally listen to Tina Turner ("that woman's got BALLS, man!"), the Rolling Stones (Jagger's such a faggot), and Led Zeppelin. I liked Zeppelin right off – they were kind of my dream group and I would have joined them had they asked. He picked up a James Taylor album, listened to it once, and said, "this guy's just a FAD, man — a year from now, no one will even remember him".
In 2010 you released a book about The Magic Band, where all our readers can find many more interesting stories, thoughts and general information about one of the most unique bands of our time. John, do you have anything else to add? Perhaps a message to your fans and to readers of It's Psychedelic Baby Magazine?
Yes, I'm still broke. Please buy more books! Buy LOTS more books!
– Klemen Breznikar