Harald Grosskopf interview
Harald Grosskopf worked with Klaus Schulze, Ash Ra Tempel, Cosmic Jokers and was also a member of Wallenstein. In the late '70s he began working on his solo project – Synthesist, which remained very influential album.
---
You were part of many bands back in the '70s, but the very first recordings you made were with the band called Wallenstein. You played drums and the band produced mixture of space rock with prog elements. You were part of this band for a few years, recording their debut called "Blitzkrieg" and "Mother Universe" and later two more albums. How did you join them and what can you say about this group?
As so many things in life happen by accident, so this time is mine. It was way back in early 1971. Just finished my community service I had to do instead of getting drafted by German military, because I was a conscientious objector. I was living in a commune near Hanover. We, four people shared a little house. Two of them; my old "Stuntmen" buddies. The Stuntmen where a beat music band. The other band in town were "The Scorpions". I went to kindergarden and school with Rudolf Schenker, head of "The Scorpions". A few times I joined that band, when their drummer was ill, or for other reasons not able to perform. I was interested in joining the Scorpions, after my community service, but after that they did not appear three times in their rehearsal room, where we had an appointment so I gave up the idea.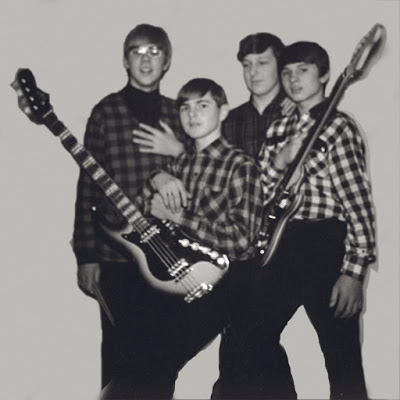 One day two young dudes from the area near Cologne appeared in our house. A friend had met them in Hanover and had brought them in. They had a casting date in Hanover. They where looking for a drummer, but the dude did not show up. My buddy told those two dudes that he knew a drummer, which was me. So he brought them over to our little house on the countryside. The next day I was on my way to become a member of "Blitzkrieg", the former name of "Wallenstein".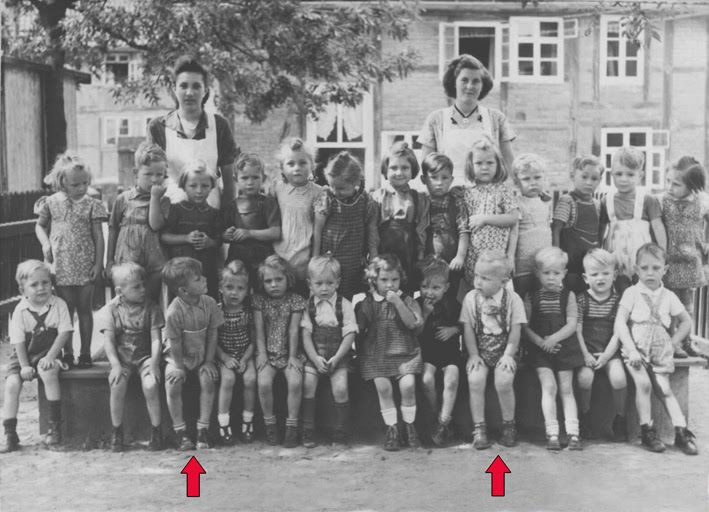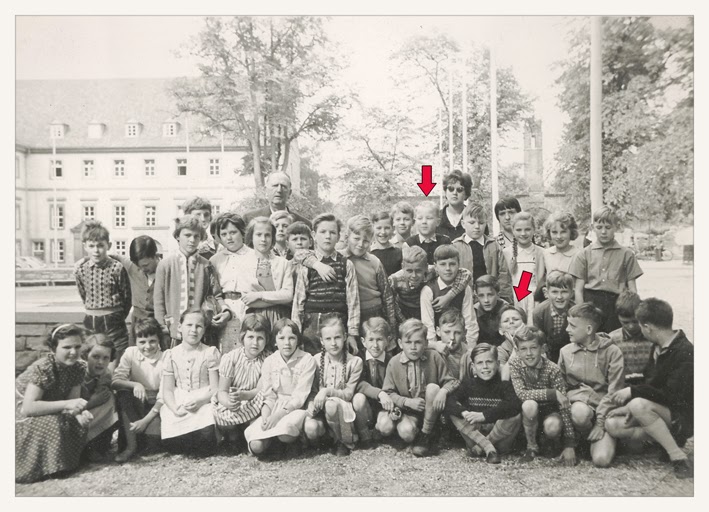 We worked very very hard. The bandleader, keyboarder Juergen Dollase set up rehearsals every day for at least five hours and more. That made us able to soon perform live before rehearsing became boring. We were quite successful and recorded four albums before I quit.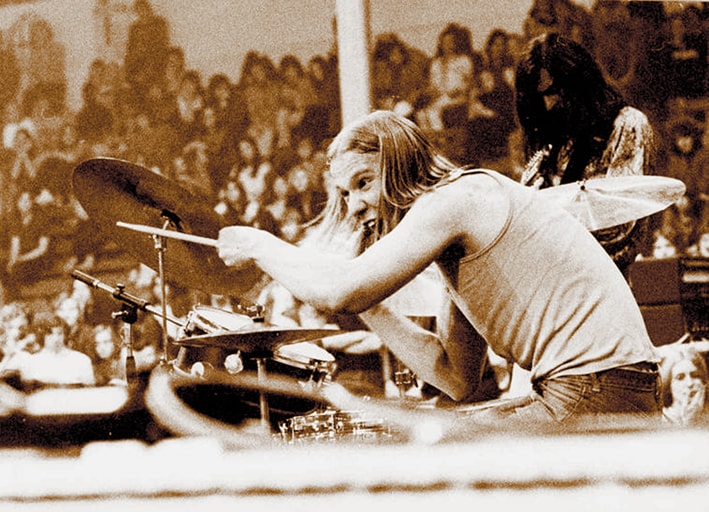 In the meantime you appeared on many other albums; for instance you played with acid folk duo Witthüser & Westrupp then with Walter Wegmüller, Cosmic Jokers, Ash Ra Tempel… It seems that all of you were friends in one way or another and that's why also members of Wallenstein, Bernd Witthüser, Ash Ra Tempel's Manuel Göttsching and Hartmut Enke, both on guitars, Klaus Schulze (electronics) appear on Wegmüller's "Tarot". This particular album was really special especially due Wegmüller's talents as an artist. There are many inserts and extras, which include a set of 22 hand painted tarot cards, one for each musical piece on the recording, and 12 smaller inserts in card format: eight with Wegmüller's portraits of the musicians and four describing the album concept, the line-up, the music and a few words on tarot philosophy. The album was released on Rolf-Ulrich Kaiser's Kosmische Musik in 1973 and out of this project another one was born – The Cosmic Jokers, which was more of a jam. Would you like to tell us what are some of the strongest memories from recording and producing "Tarot" LP? Perhaps if you can explain the concept behind the album?
One of the youth's reaction against the still remaining Nazi culture in Germany in the sixties, was either strong political, culminating in student riots, mainly in Berlin, Frankfurt and Munich, or a retreat into the realms of the esoteric, combined with individual quest and the use of all kinds of available drugs. I and many of the involved musicians were among the last mentioned group. So were the two heads of our record company "Ohr Music" (Ear Music), later changed into "Pilz Music" (Mushroom Music).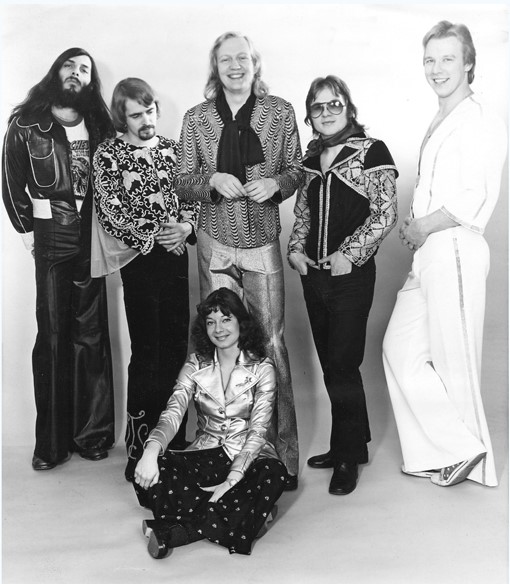 A secret reference that drugs were involved. I and, I guess also many of my music colleagues where pretty stoned on LSD, hash and marijuana when we prepared the "Tarot" album in the farmhouse of farmer Plath in the tiny village of Dill, the rural place where Bernd Witthüser and Walter Westrupp had rented a generous flat to spent their lives for a bunch of years. My most impressive experience was the discovery of Manuel Göttsching's Gibson guitar, his WEM copycat tape delay and corresponding WEM loudspeaker cabinet. I played guitar for hours, thrilled and fascinated by the repeating echo, until my fingertips started bleeding, because I wasn't guitar player. Another strong impression was the encounter with Sergius Golowin.
He was a former member of the Swiss parliament and author. He was such a humble, wise and smart man. Universes different from my experiences with the elder German generation and their Nazi mentality, including my own parents. Later in the Dierks Studios we improvised those 21 Tarot music pieces. Again under the influence of certain illegal substances.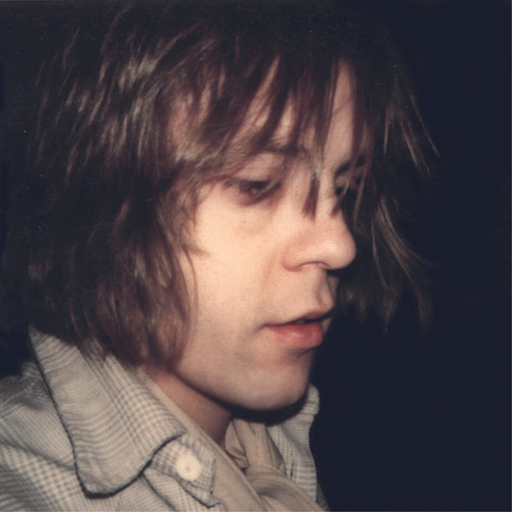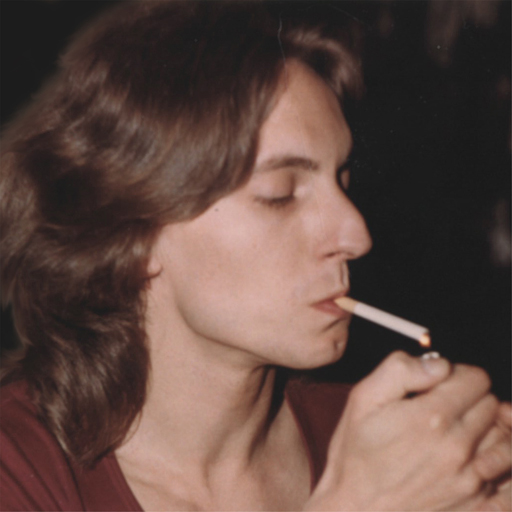 What gear and in what studio did you record the album?
Schulze just had bought his MOOG 3P model from Florian Fricke I guess. I played the studio drum kit. Hartmut Enke (R.I.P.) electric bass, Juergen Dollase grand piano and Hammond B3. All recorded on Studer 24-Track tape recorder. Manuel Göttsching played his Gibson axe via the WEM copycat tape delay. That was it I guess.
How about The Cosmic Jokers? You appeared on their second LP titled "Galactic Supermarket".
That's the only Cosmic Courier title I like. Not because I'm involved, but because it is the only serious piece of music. All other stuff from this series, out of my sight is pretty much crap and I never understood this choice, because in my memories there was much better material on hours of tape which must be dormant in the Dierks Studios or whereever.
Later you were part of Kosmische Kuriere and after that you appeared on three albums by Klaus Schulze, then Ashra and many others. What can you say about your collaboration with Schulze and joining Ashra?
"Irrlicht" (Twilight), Klaus Schulze's first album was unbearable to me. It was pretty intellectual, which in general is no problem, but I definitely couldn't share the emotions of that strange electronic album, if there are such.
His third album "Blackdance", which I heard the first time on radio, while laying in bed, thrilled me. It had strong rhythm patterns and melodies and it was very original. Something I had never heard before.
I immediately wrote Klaus a letter, telling him that I really like these new tunes. He invited me to visit him in his house in northern Germany.
I went there and a few hours later, after I had drummed on a plastic bucket, committed to his sequences, we decided to cooperate on his next album. A few weeks later the tracks for "Moondawn" were laid.
From this moment on rock music started boring me intensely and I decided to split from Wallenstein, not knowing how my future as a drummer would go on. On his way back from Paris, Manuel Göttsching visited me by accident. He just had finished a France tour with Lutz Ulbrich. He asked me if I would like to join in with Ashra. I moved to Berlin in 1976 and we toured France, Switzerland, England, many years later also Japan and recorded several albums until these days.
Did psychedelics influenced your playing? 
Drugs definitely change one's perceptions. Especial LSD does. It changes perception in such a fundamental way that you never experienced before. Reality become relative. It can be scary like hell or heavenly exhilarating. I am quite sure that drugs influenced me and the other musician involved in those albums. But I've seen Hartmut Enke, the ingenious bass player of Ashra mentally and socially being ruined by these drugs. He died in 2006. I've seen Jerry Berkers, the Dutch bass player and singer of Wallenstein being also ruined mentally and social by these drugs. He died around fifteen years ago in a park, after he had injected an overdose of heroin. I've seen other friends and acquaintance being destroyed by drugs. The price you pay for taking drugs can be high. I was more than lucky that such a fate was not mine. I do not take such drugs any more since many, many years. Music is my drug and continuing making music saved me from such unfortunate fates. Taking drugs was an important experience in my past, but I recommend to anyone not taking it. It might kill you or can at least irreparably destroy your psyche.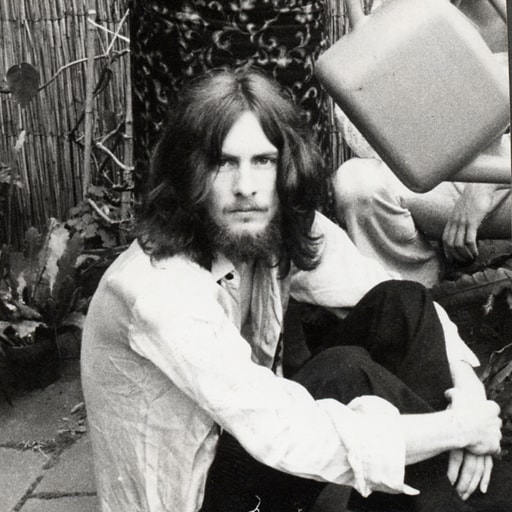 "My decision to record "Synthesist" was born sort out of an emergency situation."
In 1980 you managed to record your first solo album.
Until 1979 I never had the slightest idea to record a solo album until a musician asked me why I'm not recording a solo album. I felt being a drummer and needed a band. Ashra was not very active in that year and I was hot to make music. My decision to record "Synthesist" was born sort out of an emergency situation. None was there to make music with me. In the beginning it was so frustrating that I was close to give up. Controlling a synthesizer is one thing. The other thing is, how to handle recording equipment. I expected Udo Hanten (YOU) to act as sound engineer. He was the musician who inspired me to record a solo album and who had invited me to record it in his flat with his equipment. He helped me to set up and than left me alone with millions of problems. The mini Moog had the typical problem all Moog's had in these days. Changes in room temperature dropped or lifted the tuning. Midi was not invented and I had to think about it how to synchronize different sequences on parallel tracks. There was this electronic freak, who lived in the same house. He manged to build a cable that had a few electronic components, which made it possible to record a trigger signal track, that vice versa could be converted with the same cable back to a signal the sequencer could read. Sometimes after a second sequence was recorded, I found out that it was going to slowly changed its tuning. I more than once had to start from scratch, because the first sequence at the end had a different scale that in the beginning. We put a light bulb near the Moog's transformer to receive a constant temperature. That helped most of the time. After one week I slowly got into the technique and was able to concentrate myself on music. It needed a lot of smoking illegal substances and gallons of black coffee to keep my motivation alive. At the end I managed to get it all laid and was very happy with the result. By the same time happy to be liberated from all technical hassles. All music was spontaneous improvisation.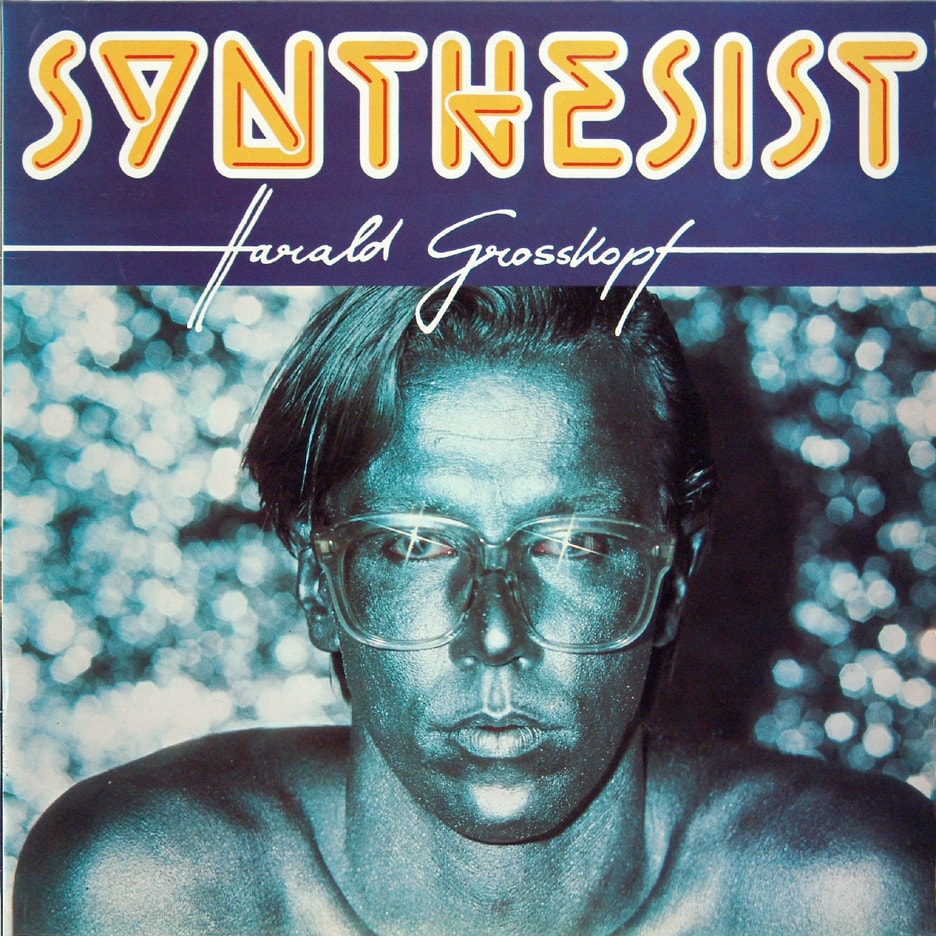 What can you say about the cover artwork?
My idea was to create a chromium like silver mask of my face that was folded open and shows my human face behind. But that would have been too much work for the specialists and therefore too expensive. So I put silver colour in my face and top chest part and we started the photo session. The paint was very itchy and I was happy to be able to take a shower after five hours of shootings. Most of the photos were extremely horrible. But the one we used was magic.
What would you say influenced you back then when you started making your own solo album?
My own intention to do something unique. I was fascinated by Minimal Music (Steve Reich, Philippe Glass, Terry Riley). On the other hand by pop music too, but I did not want to create anything out of the boring retro box.
There was so much creative force back in the 1970s. 
Without internet in those days you did not get the spontaneous worldwide response like today. For years I was not aware that outside France and maybe England anybody was interested in our music. Germany media ignored it completely and spread negative opinions. Apart from Kraftwerk no one had not even one hits. Tangerine Dream had a few golden records but the media from Germany did not mention it. So my bank account did not tell me how famous I was. With the amount of sales we had in the seventies and eighties today we all would have appeared in the Pop-Charts.
What are you currently up to and what are some future plans?
I am cooperating via internet with the Italian DJ Crono and with Standart Planets, a British electronic band. I made a documentary film about my father and the father of Hollywood director Philippe Mora, who has German, French and Jewish roots. My father was a Wehrmacht soldier and Nazi party member. His father escaped Germany and fought the Nazis as a member of the French Resistance. The family later immigrated to Australia. The film is named "German Sons". Apart from that I work on Live performances in Italy and England for next year. Also very relaxed on a new album.
Do you prefer vinyl or CD's? Anyway I want to ask you what are you listening to and what are you reading lately?
Apart from my own creations during recording I rarely listen to music. Vinyl is on the rise. It will not be the mass product that it once was. I rereleased my "Synthesist" album on vinyl in New York two years ago. Vinyl definitely is the better product. But as soon as we are able to put 64 bit music material on a storing media with a sampling rate of 96 Khz, which is already possible with actual recording technique, the dynamic of analog and digital will be equal. But as long as MP3 quality is mainstream I don't think there will be need for better quality sound performance.
I'm reading Simon Reynold's "Retromania". A great inspiring book. It criticizes the boring snatch of actual music into the past with great density of expert information. It seems, that after Punk and Techno, there is no creative music view into future since two decades.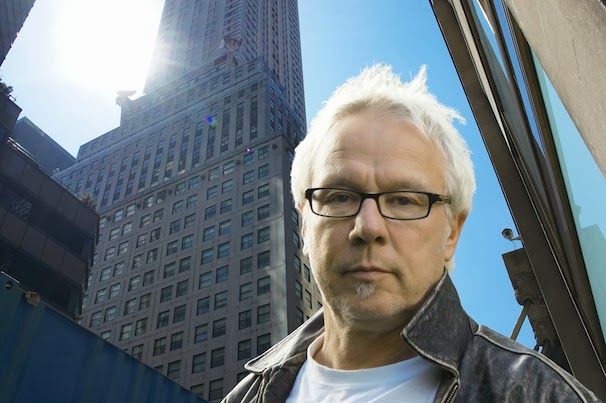 Many thanks for taking your time. Would you like to share anything else? Perhaps a message to It's Psychedelic Baby readers and to your fans across the world?
Dear Psychedelic Baby reader, while listening to and reading about traditional stuff, always keep your mind and heart open to the visionary new. For artists that take the risk being ignored by their contemporaries. Thank You!
– Klemen Breznikar