Bakerloo interview with Terry Poole
Bakerloo (previously The Bakerloo Blues Line) was an English heavy blues-rock trio, established by Staffordshire guitarist David 'Clem' Clempson, Terry Poole and others in the late 1960s.
---
What can you tell us about the time before Bakerloo? You were part of Rupert's People and you released three singles. 
Terry Poole: I didn't meet Rupert's People until 1970. I must have answered an ad in the Melody Maker for a bass player. Ruperts' People were managed by Miles Copeland and we rehearsed in the basement of his parent's house in St John's Wood London. We changed the name from Rupert's People to Stone Feather and played at night clubs in Paris, Hyres and St Tropez in the South of France in the summer of 1970. Stuart Copeland is Miles's youngest brother and he used to 'hang around' the basement studio after school at the American Academy. Ian Copeland was our 'roady' who sadly passed away a couple of years ago. Stone Feather never recorded, but quite a few musicians auditioned for places in the band including Gordon Giltrap and Lez Nicholl.
Can you elaborate the formation of The Bakerloo Blues Line?
Bakerloo Blues Line was formed in 1967. Originally called The Pinch in Tamworth Staffordshire. The original line up included John Hinch on drums who went on to form Judas Priest. There were a succession of drummers until the Bakerloo album of 1969.
When we started recording the Bakerloo album at Trident studios Soho London, we were still auditioning for drummers and used a session player on "Drivin' Bachwards" as Keith Baker hadn't yet joined us!
"Bakerloo the early days" you will find a long list of great drummers who played with us before we recorded the album, including Bill Ward (Black Sabbath).
Do you remember some of the early rehearsals?
The early rehearsals were mostly in spare rooms of pubs and youth clubs in and around Tamworth.
Harvest Records signed you up.
We were signed up by EMI records and the Harvest Label became the brand for "underground progressive music". Tony Hall Enterprises and Jim Simpson of Big Bear Records were the management. They were responsible for the recording contract with EMI.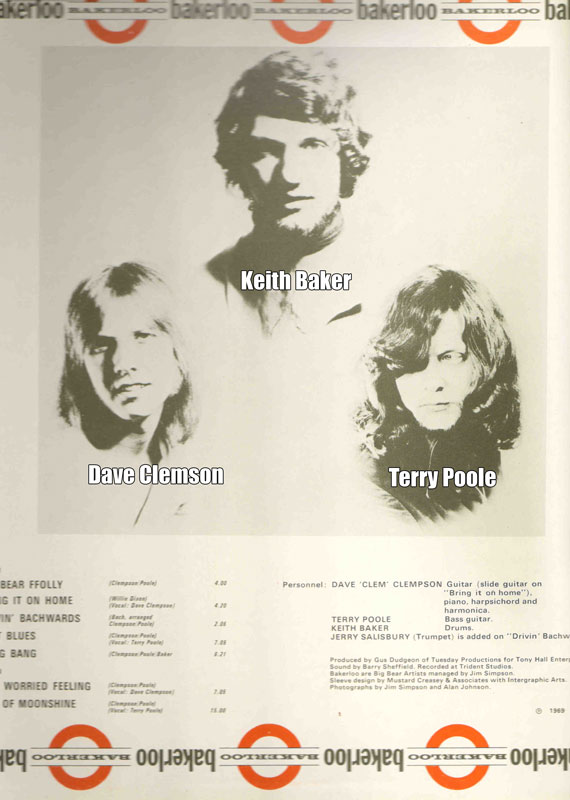 Do you remember recording sessions?
The cost of the recording sessions at Trident Studios were £30 per hour. This was a large sum of money for us, and so, all the tracks on the Bakerloo album were first or second 'takes'. Clem and I had played our songs 'live' for two years and so we knew each others work intimately. Gus Dudgeon was the record producer and the whole album was finished in two to three weeks.
What gear did you guys use?
The amplification was all by Laney. I played a Fender Jazz base and Clem played a Gibson Les Paul… Keith Baker's drum kit was made by Premier.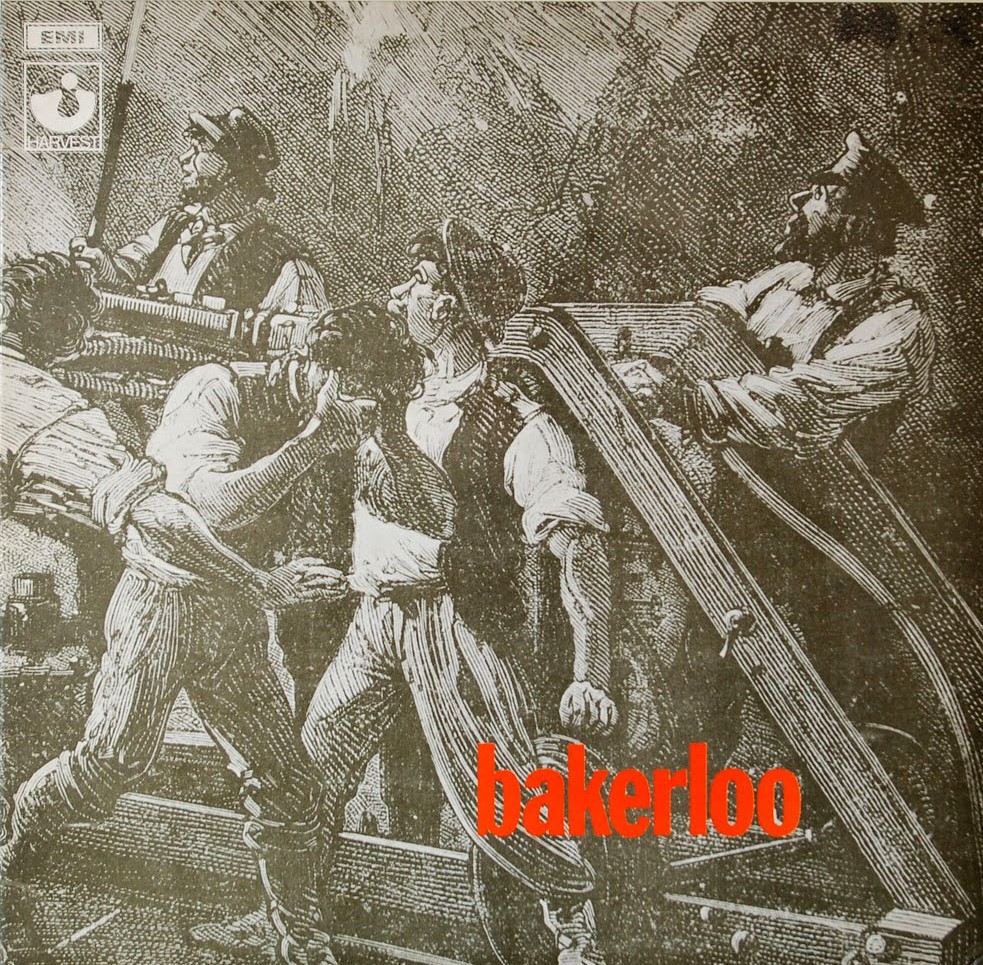 What can you tell us about the cover artwork?
I had and aunt and uncle who lived in central London and from a boy I stayed with them and my cousins very near Marble Arch.
I knew London quite well and so when the "underground music" movement stared in the mid sixties I felt that the name of and underground railway station would be a good name for our band as most people would have known the name Bakerloo. So Bakerloo Blues Line became our name. I was attending Nottingham Art School whilst playing in Bakerloo, so I also had the idea of including the Bakerloo tube logo on our album sleeve.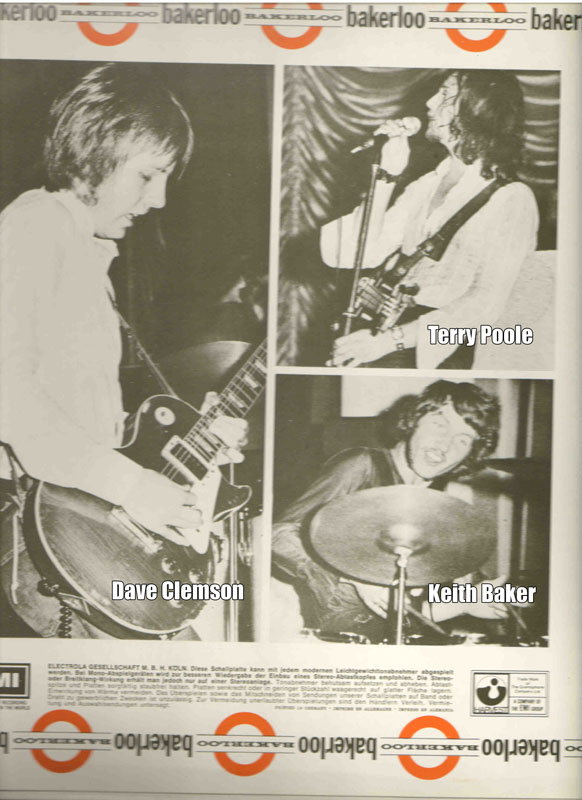 Would you share your insight on the albums' tracks?
"Big Bear Ffolly"
"Big Bear Folly" a chance for us to show that we were in tune with jazz.
"Bring It on Home"
We loved the Blues and so we paid tribute to our Blues hero's.
"Driving Bachwards"
Clem's great talent on show as a classical musician.
"Last Blues"
More tributes to our Blues Heroes.
"Gang Bang"
Jazz Jazz Jazz
"The Worried Feeling"
I enjoyed writing these lyrics and Clem was really soulful on this track. Fabulous blues guitar playing, we were both only 19 year old! Probably my favourite track. Amazing.
"Son of Moonshine"
This was our grand finale live festival track. Progressive blues rock at its best. One take only in the studio. Hard to believe isn't it!! One upon a time… I completely forgot this one, only when Repertoire Records released this as a bonus track on the Bakerloo CD did it come back to me. Quite interesting, and not too bad for a single of 'The day'.
You played a lot of gigs.
The Bakerloo gig list is on my website.
Marquee Club, Wardour, St Soho London, The Round House, Chalk Farm London…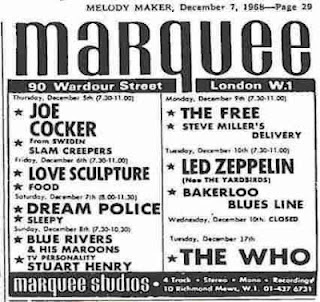 Some of the bands that were on the same bill as us at different venues were Free, Pink Fairies, Pink Floyd, Elma Gantry's Velvet Opera, Earth (Black Sabbath), Rory Gallagher, Status Quo, Joe Cocker and the Grease Band, King Crimson, Love Sculpture, Jethro Tull, Canned Heat and Led Zeppelin.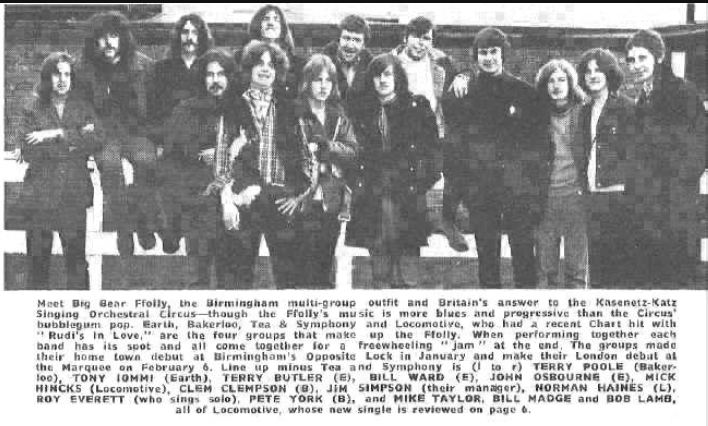 Any particular stories you would like to share with us?
Opening the first ever Led Zeppelin gig at the Marquee Club. Bakerloo appeared countless times at the Marquee Club, so being the opening support act for Led Zeppelin seemed like just another gig. We didn't think anything of it, as Robert Plant and John Bonham were from the Midlands like us, and often jammed at Henry's Blues House Birmingham where we were also the resident band.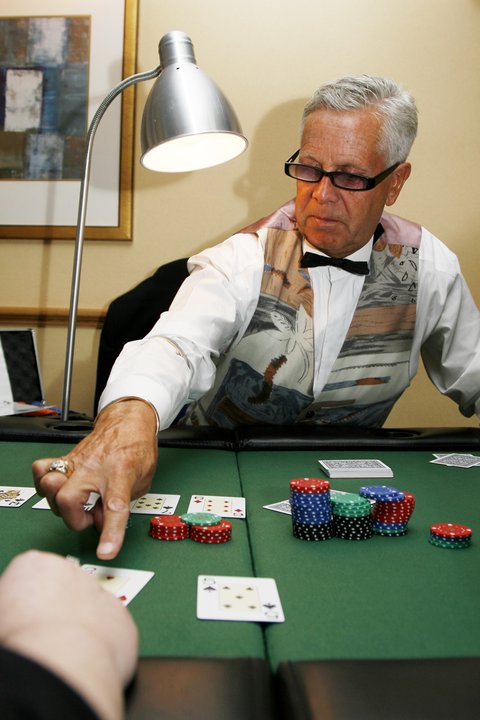 What happened next?
After Bakerloo disbanded in the summer of 1969 I moved to London and worked and recorded with many musicians and artists including Robert Palmer, Elkie Brooks, Graham Bond, Ray Russell and Colin Blunstone (the Zombies) until 1974.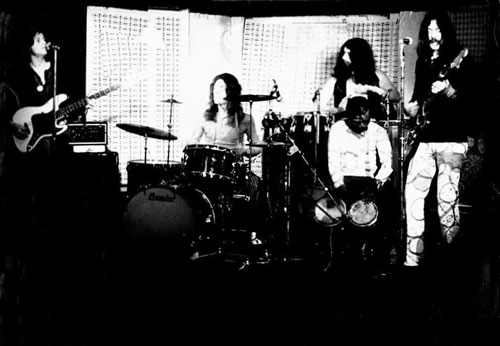 Sample tracks of this including my own songs recorded with Clive Johnson are on my website.
I was working in the Casino Industry in the Bahamas Paradise Island 1977-1985. I then worked in casinos on Cruise Ships including the QE2's last ever World cruise in 2001. Some members of the QE2 Orchestra discovered my former career in rock music and invited me to play with them on the Crew Deck when we were in the Port of Bali Indonesia.
An outstanding concert for the crew (1000) under the stars playing songs from the Blues Brothers Movie Soundtrack!!!
What currently occupies your life?
I am still working in the entertainment industry. See my other website. I still play guitar with my mentor Tony Wille. I have written some 'brand new' songs ready to record and place on my Terry Poole retro site.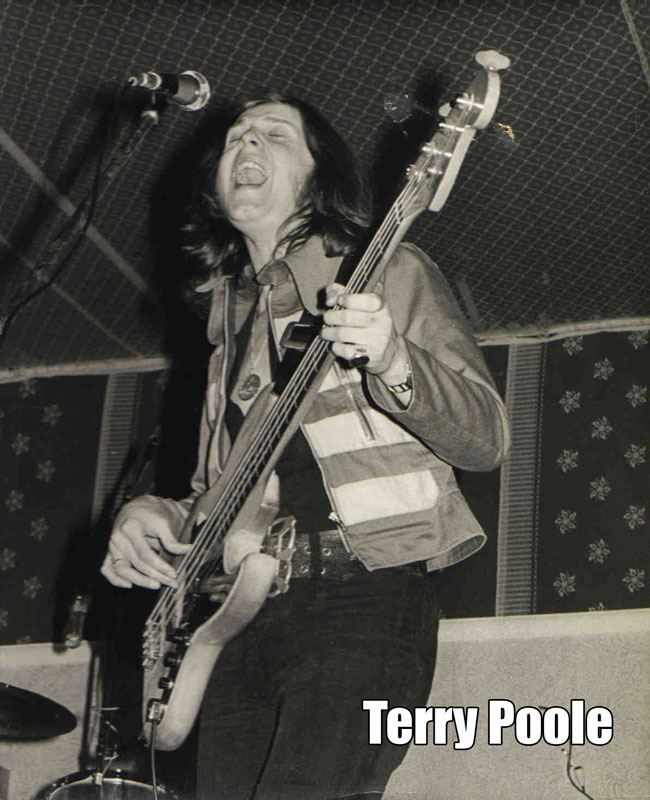 Would you like to send a message to It's Psychedelic Baby readers?
I was so very fortunate to have worked with outstanding musicians and truly wonderfully appreciative audiences. Psychedelic Baby and its readers are keeping music 'live' great!!
– Klemen Breznikar
Clem Clempson interview about Bakerloo, Colosseum, Humble Pie and more!