MoonJune Records interview with Leonardo Pavkovic
MoonJune Records are really an interesting label. They are searching for something "new" in jazz music. They released some very interesting releases. Some of them we featured on Psychedelic Baby like Dennis Rea from Moraine. In the future we will be also doing an interview with Copernicus and Mahogany Frog. So let's take a look in the world of Leonardo Pavkovic; mastermind behind the MoonJune.
Thank you very much for taking time to talk about MoonJune Records, Leonardo. When did you first realize that you love jazz?
My Italian stepfather loved jazz, and when visiting my mother in Italy back in the 70's, I listened to his small and generic jazz collection. My first jazz loves were Louis Armstrong, Ella Fitzgerald and Frank Sinatra, but my real approach to jazz and all other forms of progressive music was when I was 17/18. I was expected to belong to the punk and disco generation, the Sex Pistols and Boney M, but for some reason I always despised those musical forms and searched for something deeper. I started to listen to some jazz-fusion bands that older friends of mine introduced me to. Along with Cream, Yes, Deep Purple, Led Zeppelin, Jethro Tull, Pink Floyd, I also discovered Soft Machine, Return To Forever, Weather Report, and subsequently Miles Davis, John Coltrane and Keith Jarrett.
When in high school in my native Bosnia, I enjoyed many 70's ex-Yugoslavian rock bands, such as Korni, Indexi and Time, but possibly the band that made the biggest impression on me was the early Leb I Sol, who blended rock, blues, jazz and Macedonian ethnic elements.
Simultaneously, because of my connection with Italy from the early 70's, I was discovering legendary Italian prog-rock bands such as PFM, Banco or Le Orme, but once I discovered some jazzier prog bands like Area or Perigeo, I started to pay more attention to jazz.
When I had developed the sense of what I like in music, my philosophical objective was to go after any music that meant something to my soul and my ears. It could be any music, any genre or sub-genre or cross-genre, but it's true that jazz, but not all kinds of jazz, is a big part of me. And that's why I cannot live without one of my favorite albums of any kind, the first Black Sabbath album. It's all 'my kind of jazz to me'.
How did you decide to start a record label? It must have been pretty hard at the beginning?
It started almost by 'accident', with no real plan, in 2001. Actually it was much easier in the beginning, but after releasing 5 albums, I wasn't sure if I would be staying in NYC or moving to South-East Asia. Still, after almost few years of not doing so much, I restarted the label in 2005. So far I have 45 releases and about 10-12 more releases coming up this year. Now is much more difficult than before, because sales of CDs are rapidly dropping. Unless those artists offering niche quality independent music are constantly doing gigs, are involved in several projects and are always at the center of some sort of attention, there is not so much space for their sales.
You can have the greatest album in the world, some amazing reviews, but if the artist is not there to perform live, not much can be done to improve sales. With the exception of a very few releases I have put out since 2006, I have done much better with my earlier releases because records used to sell better in those days, when Soft Machine Legacy was very active gigging all around Europe, and all the Soft Machine related albums sold well. Now it is hard, I do not make any money from my label, and I do not live from MoonJune Records. Occasionally I have some good sellers, and this year I will have a few albums that will significantly improve my sales, since I will be starting to release the back catalog of Allan Holdsworth and possibly his new long awaited studio CD. If MoonJune were based in Europe, I would possibly do much much better, I guess.
You are always exploring for something 'new'.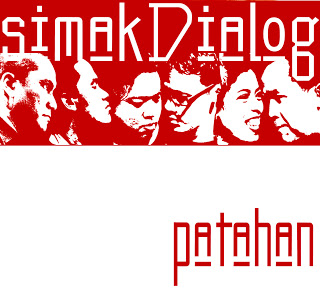 I like to take chances and risks, and I believe that I have a few bands on my label that have a very unique sound: artists like simakDialog, Machine Mass Trio, Marbin, Dennis Rea, Copernicus or Beppe Crovella have brought something 'different'. I know I have released some albums that an average person might hate or not be able to interpret, like Savoldelli/Sharp duo, Yumi Hara and Hugh Hopper or Yumi Hara and Geoff Leigh, but I am not in the business to please the audience.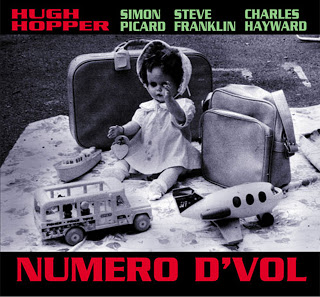 It has been more then 10 years now and you have released and produced so many amazing releases. What are some of them you are the most proud of?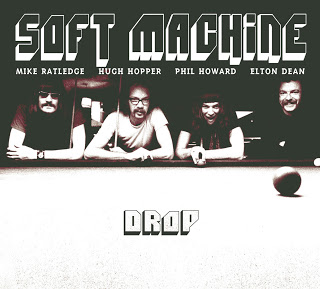 That's a tough question, I love all the albums on my label, but I have to mention a few, maybe the following ones: simakDIalog 'Patahan', Elton Dean & Mark Hewins 'Bar Torque', The Wrong Object 'Stories From The Shed', Machine Mass Trio 'As Real As Thinking', Dennis Rea 'Views From The Chicheng Precipice', Soft Machine 'Drop', Holdsworth/Pasqua/Haslip/Wackerman 'Blues For Tony'…. My pride should continue also with the 2012 releases.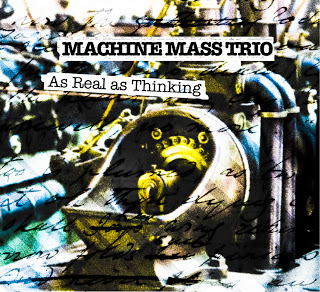 What does your typical day look like?
My days were very atypical until June of 2010, when I joined my old friend Derek Shulman in a joint venture called 2 Plus Music & Entertainment (www.2plus.us). Before that, my time was more jazzy, flexible, and I was able to travel much more. Now, I normally wake up at 7:30, then my 13 year old son goes to the school, and I walk about 15 minutes to my MoonJune office, where I spend a couple of hours, between 8:30-10:30, max 11am. Then I go to my 2 Plus office in Midtown Manhattan, only a 7-8 minute subway ride, and that's where I spend my day from 11 or so to 7 or 8 in the evening. I hate the routine, and I hope I can change this in 2012, when I expect to travel more on business related to my new company.
I know you are from Jajce (Bosnia & Herzegovina). When did you decide to leave for New York?
I was born in Jajce, where I grew up with my maternal grandparents, and I left my town singing the Bijelo Dugme song 'Blues Za Moju Bivsu Dragu' (" Blues For My Ex"; first few verses, translated in English, say: "I'll never go back to my hometown / b'coz there is no one there waiting for me / everybody's face has faded up in my memory / and I forgot everybody's name"…)
My widowed mother re-married an Italian guy and she lived in Bari, in Southern Italy from 1971, which I have frequently visited since. I lived briefly in Belgrade between 1980 and 1983, but I commuted often between former Yugoslavia and Italy between 1971 and 1983, when I finally moved to Bari and where I studied Portuguese Language & Literatures and the History of Portuguese speaking countries, and Italian History and Literature, at the local University. Despite my Slavic background (Montenegrian/Croatian and some other exotic mix), I always felt closer to the Italian culture than to ex-Yugoslavian culture and the Slavic mentality. But in reality, with age, I started to recognise that I really do not belong to any culture or any nation, that liberal cosmopolitanism is what I was trying to achieve in my life, so after a great decade spent in Italy, I decided to move to the world's greatest metropolis, New York City, where I have finally found myself.
MoonJune has released so much amazing stuff, and one of the latest I really dig is Machine Mass Trio! What are some of your future plans regarding releases, touring and perhaps the label itself?
Michel Delville is among the most talented musicians on my label. And 'As Real As Thinking' features probably his best guitar work so far, and Tony Bianco is one of my new drum heroes! . When listening to 'Falling Up', the 18+ minute piece, I feel as good as when listening to Pink Floyd's 'Ummagumma' and early 70's Terje Rypdal. Michel Delville is delivering two new albums in 2012 to MoonJune, the long awaited new album of the seminal The Wrong Object whose last album 'Stories From The Shed' is probably the best reviewed and critically the most acclaimed album on my label – the number of fantastic reviews we were able to generate is more than impressive.
In 2012 I am releasing two archival back-catalog albums of the guitar god Allan Holdsworth, both re-mastered for the first time, 'None Too Soon' and 'Hard Hat Area', then the new power trio of the sensational Indonesian guitar virtuoso Tohpati, which I believe will blow many people's minds. Then I have plans to release another two Indonesian progressive jazz bands, Ligro (featuring the incredibly talented guitarist Agam Hamzah) and I Know You Well Miss Clara. Plus there will be new records from douBt, The Wrong Object, Marbin, Mahogany Frog and possibly of Allan Holdsworth and Soft Machine Legacy, while I am also looking into a few Belgian, Brazilian and Chilean artists.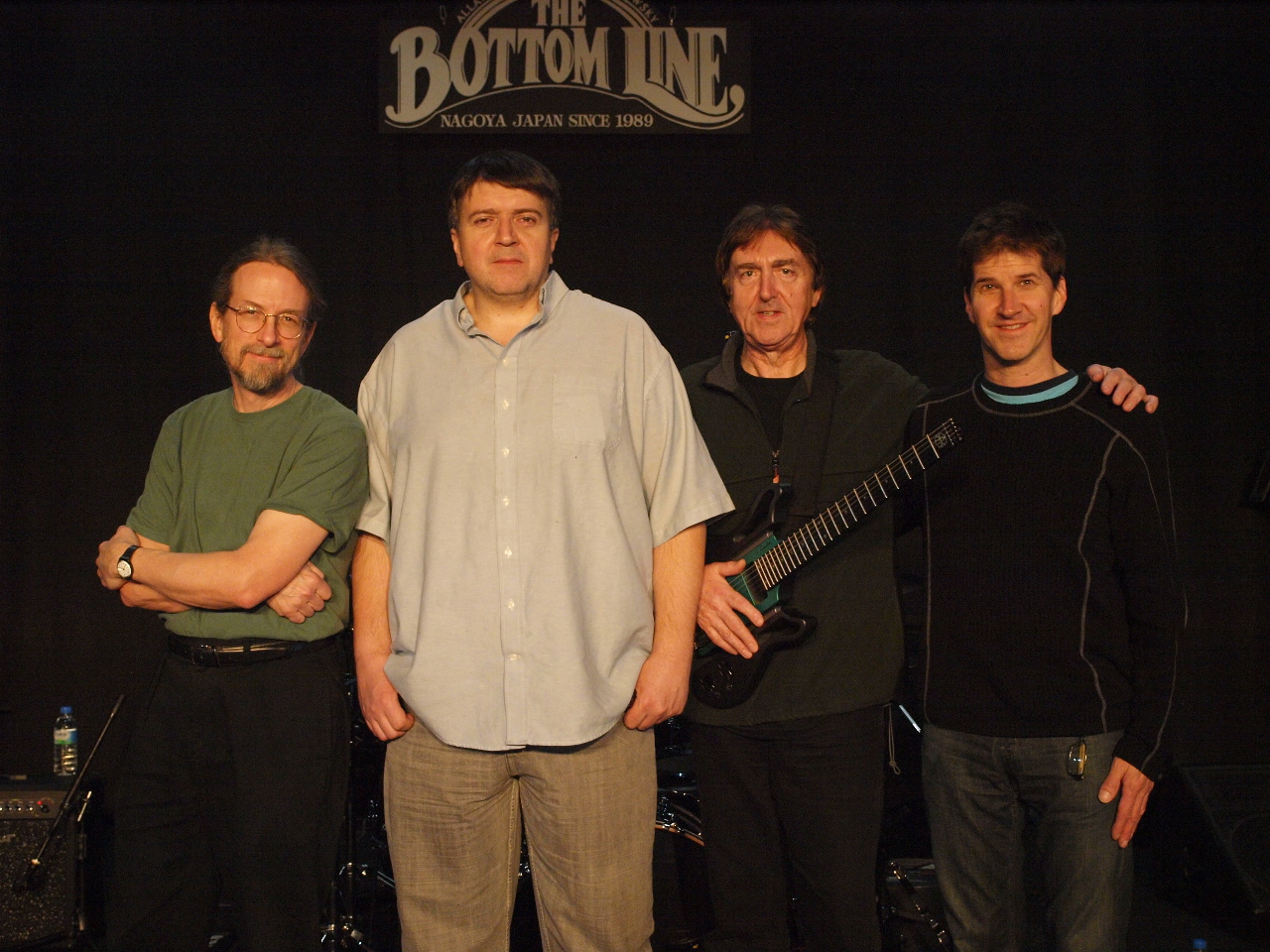 Thanks for taking the time, Leonardo, for this interview! 
Since you are from Slovenia, I am wondering what ever happened to the fantastic sax player Tone Janša? I used to have a few of his albums from about 30+ years ago. And I also hope that we can gain some more fans of the music released on MoonJune Records.
– Klemen Breznikar