May Blitz interview with Tony Newman
May Blitz was a Canadian-British psychedelic rock power trio that was active in the early 1970s.
---
Can you elaborate the formation of May Blitz?
Tony Newman: Well, I had just been relieved of duties with The Jeff Beck Group and I met a manager who suggested I get my own band together. He introduced me to a bass player called Terry Poole. We auditioned for guitarists and James Black came to the fore. Unfortunately Terry did not work out, so Reid Hudson was recruited from Canada (a friend of James). So, the birth of the blues…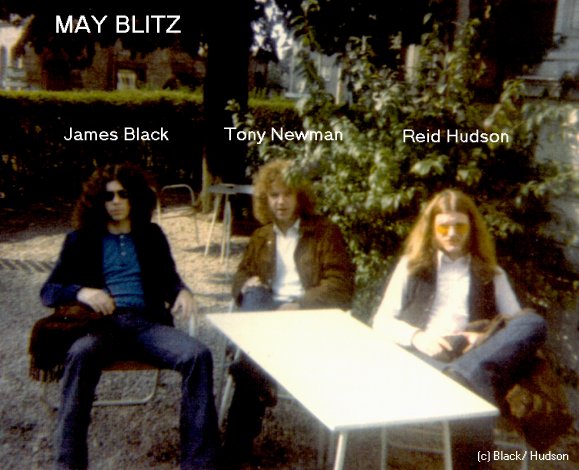 Please share your recollections of the sessions. What were the influences and inspirations for the songs recorded?
I remember the studio we used was a bit cold (sound-wise) but we soon warmed it up by smoking the sessions away. All the songs were new and so it was an exciting time.

"I was using Ludwig drums which had been given to me by John Bonham."
In 1970 you released your debut.
I was using Ludwig drums which had been given to me by John Bonham. Our manager introduced us to a very withdrawn, thin artist, Tony Benyon, who we've never been able to find since that time. His artwork was quite revolutionary and he encapsulated the band's quirky characters in his abstract drawings. Highly collectible I'm told.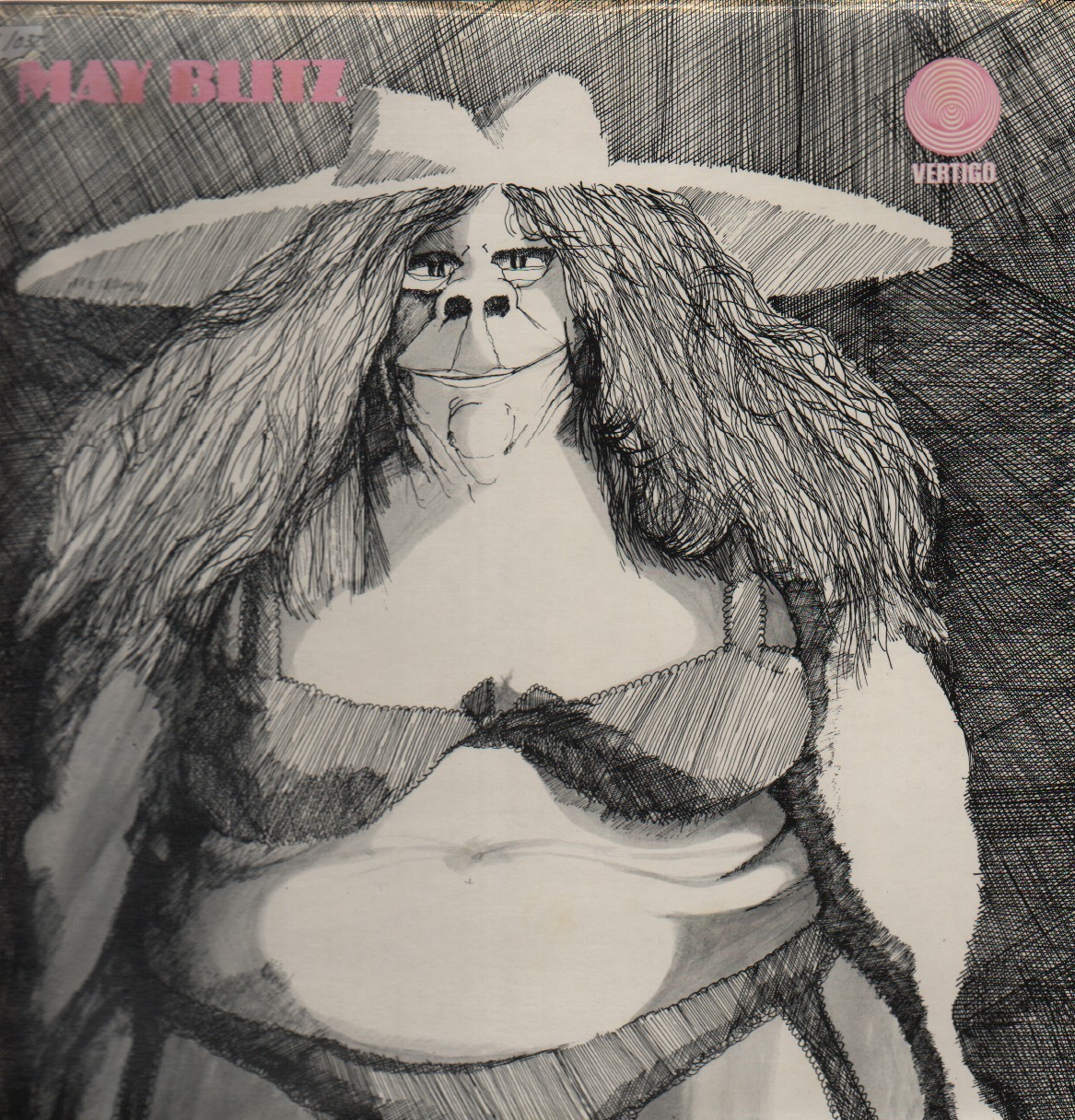 Did the band tour to support the LP?
We toured England, France, Germany, and America. Our opening gig in America was with the Beach Boys (1971 or so) and there was a riot after our set and we were thrown off the tour – they couldn't take the competition (haha).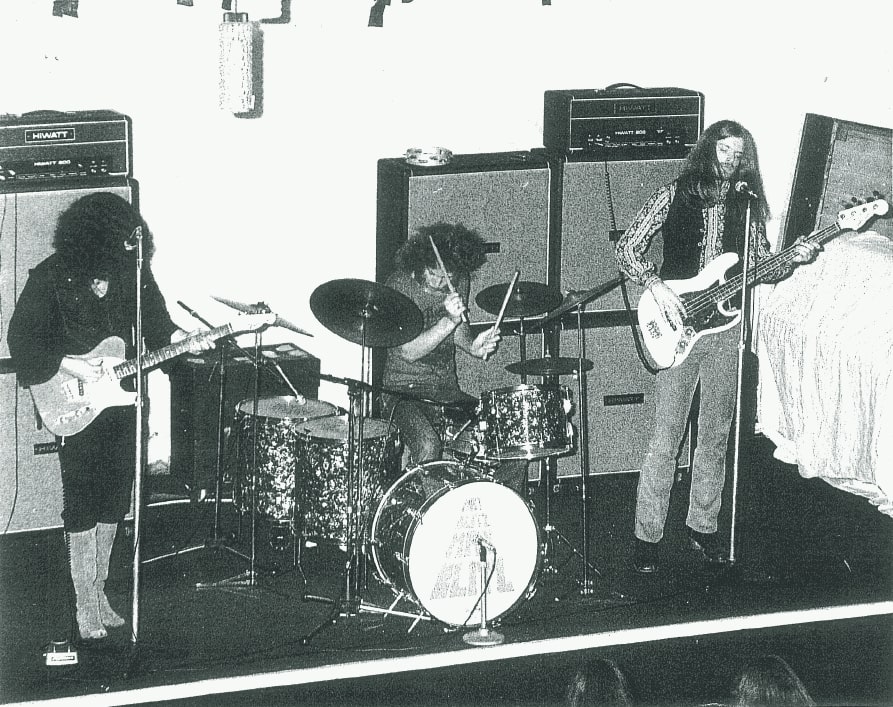 One night in Belgium we had been working at a really, trippy club and Desi (one of our road crew) started tripping out all over the club (swinging from the balcony and jumping around). We all decided we wanted to be where he was at and took some acid and, I think, joined him. I don't remember too much but I remember looking at a brush upside down with George (our other roadie) and watched the bristles dancing together. We went back to the hotel and Reid came into my room and leaned against the sink on the wall. There was an awful splitting sound as the sink collapsed, pulling all the pipes above it and across the ceiling, exposing them. I think we ran away and as I went outside the trees started to bleed. Man I'm glad I don't go there anymore!
A year later you released The 2nd of May.
The 2nd of May was much more laid back. I think we were all getting exhausted with the heavy metelling all the time. At this time I was using Asba kit (French) gold plated, double kick, and the guys were using orange amps.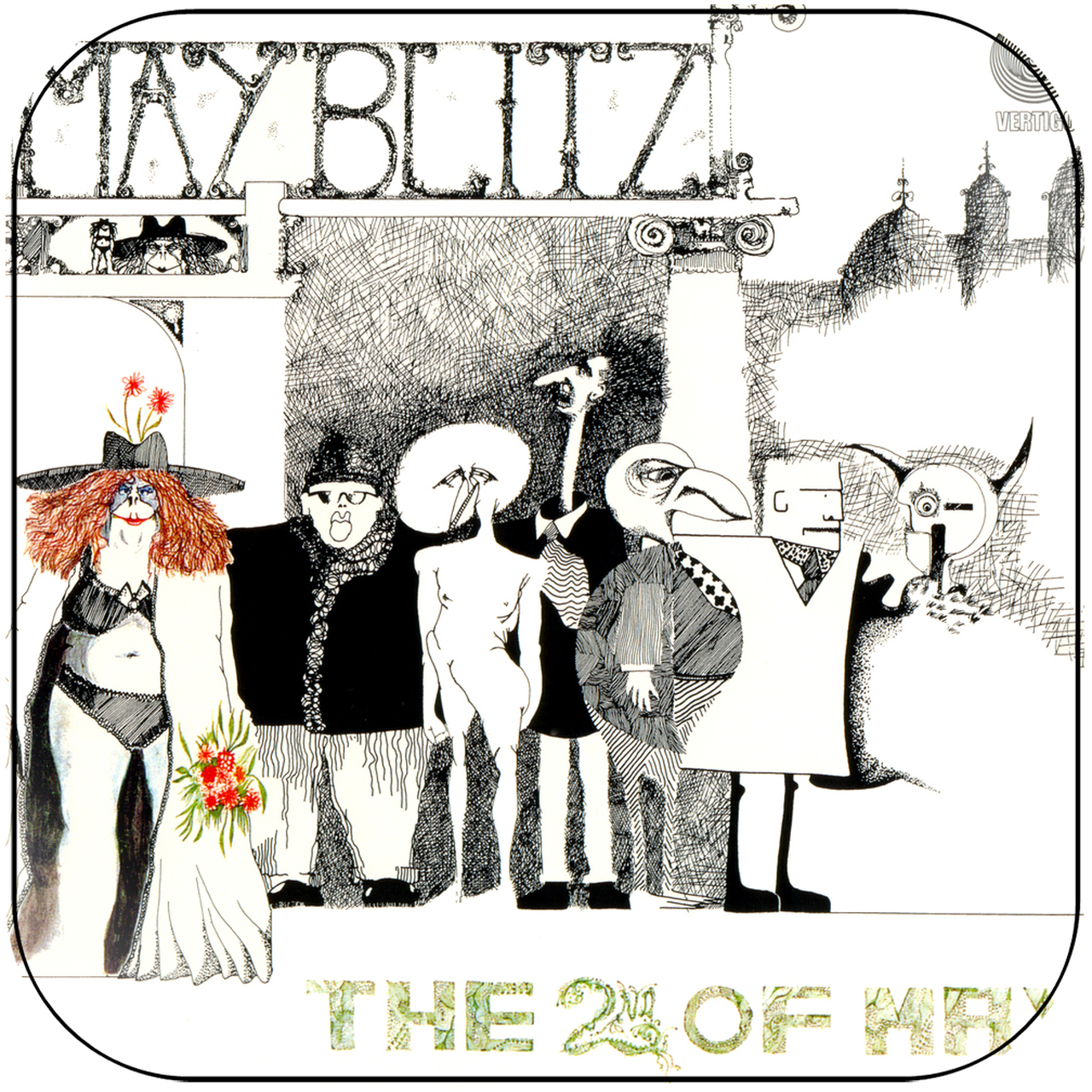 You were pretty well known…
Mid-range, small clubs, and rock festivals during the summer months. Actually, we did lots of shows with Black Sabbath.
What happened next?
We broke up. We could no longer sustain.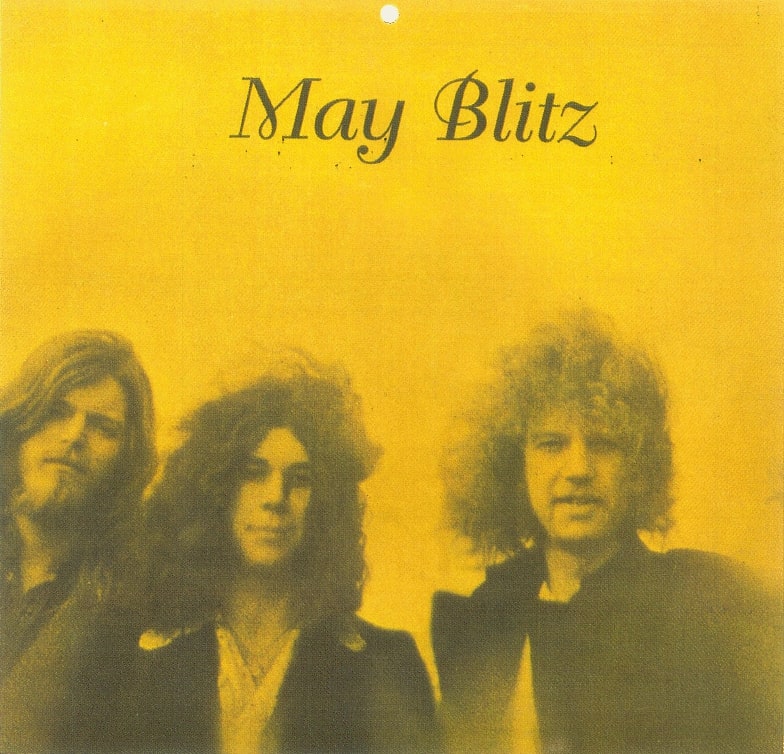 Thank you. Last word is yours.
Ya, we have a live CD coming out late summer. It will be called May Blitz at Essen 1970 on Garden of Delights label. Go out and buy it! It's the first product we've had out in 40 years. Reid, James and I are still in touch, and I was in Canada 2 years ago, and we had a band reunion when I was working with the Everly Brothers. Happy, happy days!
– Klemen Breznikar