The Groundhogs interview with Tony McPhee
The Groundhogs are a British rock band founded in late 1963, that toured extensively in the 1960s. Tony McPhee (guitar and vocals) is the sole constant member of the group, which has gone through many personnel changes but usually records and performs as a power trio.
Thank you for taking your time. Were Boz your first band?
Not quite! My first band was the 'Seneschals' which meant the Head Butler in a castle, I found the word by opening a dictionary at a random page and liked the sound of it, playing mainly instrumentals by bands like the Fireballs and Ventures from USA and British bands like the Hunters and the Shadows. I went on to join the Dollar Bills (a name I hated and didn't like the 'pop' stuff they played, so I persuaded them to play Blues and the REAL R&B, by Howling Wolf, Hooker, etc.) and we played the Marquee Club when I first heard of Boz and the Boz people.
That first Groundhogs split up in 1966 and Tom Parker, who was our Pianist told me about a situation where we would be paid for rehearsing!
Apparently a 'City Gent' named Basil Charles-Dean, whose business was importing/exporting all sorts of stuff had heard Boz singing "Pinnochio" (he had a voice similar to Scott Walker), so Basil decided he would manage him, put a band together to back him and 'sell' him like a 'can of peas' (Basil's own words!). We put a set together and played on Dusty Springfield tour plus some one-nighters.
When I was considering writing a book I phoned Boz and asked him his recollections about this band, by this time he had been playing bass for 'Bad Company' and he said he knew who I was but said that so much stuff had gone up his nose he couldn't remember anything about that band, the Dusty Springfield tour and even Basil taping sharpened drum-sticks around his vocal mike to stop him singing too close to it as EVERY singer does!!!
How about the formation of Herbal Mixture?
The name comes from my Vegetarianism and interest in Herbalism and alternative medicine. We had 2 singles released 'A Love That's Died' and 'Machines' which was some of the first songs I'd written, other songs like 'The 11-year-old-man' and 'Mr. McGee' were never recorded but we played them at gigs like the 'Electric Garden' in London, which our manager, Roy Fisher, got because he said we 'dressed up' after we tried different clothes on when we were at Joann Kelly's house! (nothing feminine!!)
Scratching the Surface was debut by the Groundhogs.
At this time Mike Batt was employed as a producer at Liberty Records (later became UA Records) and his idea of producing was to say 'next' after each 'take'. We had to ask him if we wanted to try 'take 2'. It was recorded at the 'Marquee' Studios which was a 4-track studio, very limited so when I persuaded Andrew Lauder, who was the A&R man that there were so many good blues players in our area in South London, that should be recorded… My idea was to have an audience in the Studio because we all performed better in front of people and I still consider it. The 'sequel' 'I Asked For Water, She Gave Me… Gasoline' is the best blues compilation of the late '60s Blues Boom.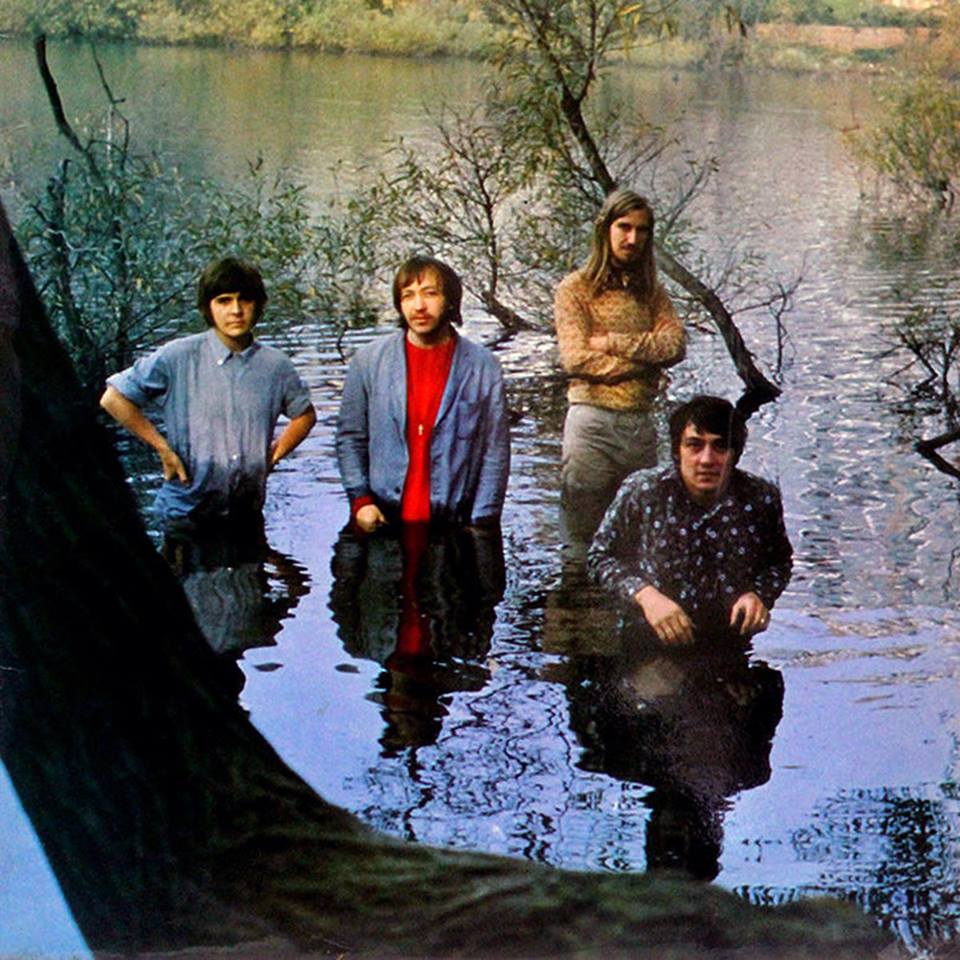 You were involved with many different projects. The John Dummer Blues Band is one of them. 
I played and sang on most numbers on 'Cabal', their 1st album and a single from the album 'Travellin' Man', a John Lee Hooker number where I sang the Eddie Kirkland part.
On Blues Obituary you started to play a lot more heavy.
Unfortunately the 2nd Blues 'Boom' which started with Peter Green's Fleetwood Mac was short-lived and to keep the Groundhogs working and recording we decided to get away from 'straight' Blues so I could get back to songwriting, so although that album was still blues, some songs were 'new'. Most were derived from earlier blues, but made 'heavier'!
What's the story behind Blues Obituary cover artwork?
For Blues Obituary we hired an old Hearse, a coffin a vicar's costume for me and pall-bearer's clothes for Pete and Ken and asked a friend of ours, a guitarist called 'Hoss' from his band 'Screw' to lie in the coffin while pictures were taken for the album cover, it was all photographed in Highgate Cemetery in London which is where Karl Marx is buried and a lot of other famous and infamous people!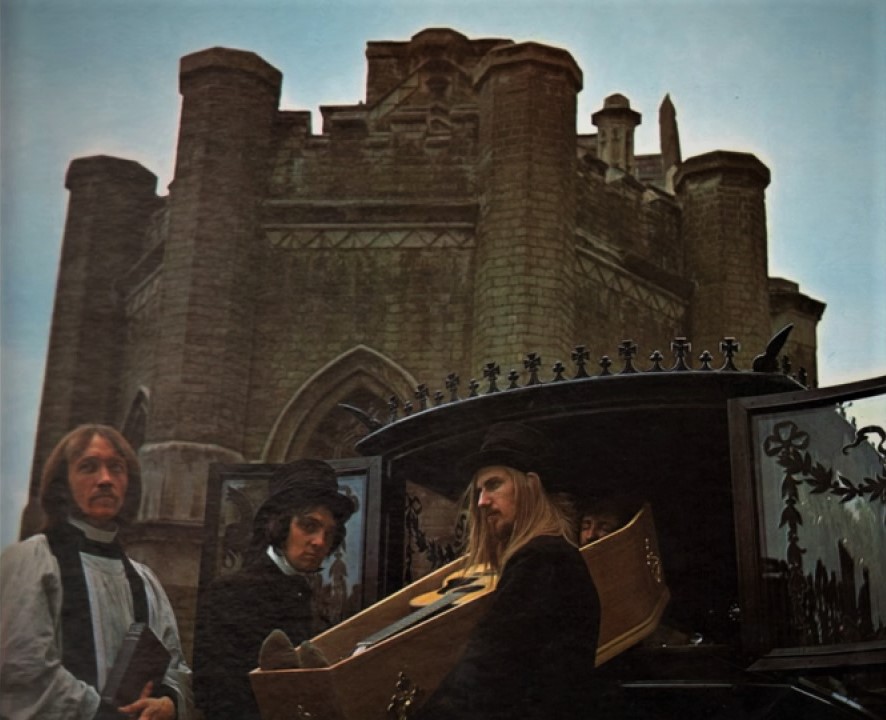 Thank Christ for the Bomb followed in 1970.
We started walking through the overgrown cemetery looking at all the crypts and I heard everybody's voice getting fainter as I was walking quite quickly then I heard a very loud clap of thunder although there was no rain so I waited for the rest to catch up! I was living in a downstairs flat in South Kensington, just around the corner from Rory Gallagher, who we used to support when he had his band 'Taste' then the Rory Gallagher Band, so it was a good place to write songs and I wrote 'Thank Christ for the Bomb' there, although the communal garden wasn't overgrown! Our Manager, Roy Fisher had suggested the title of the album because John Lennon had just used the name 'Christ' and caused an uproar in the press so Roy thought if we couple that with the other great topic; the 'bomb' it would get noticed! I thought it was a bad idea at first then I wondered about the 'sound' of it and decided it sounded pretty good. My first thought was that in the 1st world war a soldier would be sent home if he was injured so he would be grateful to whatever caused his 'Blighty one' as they used to call them, but in the end the Atom Bomb won through!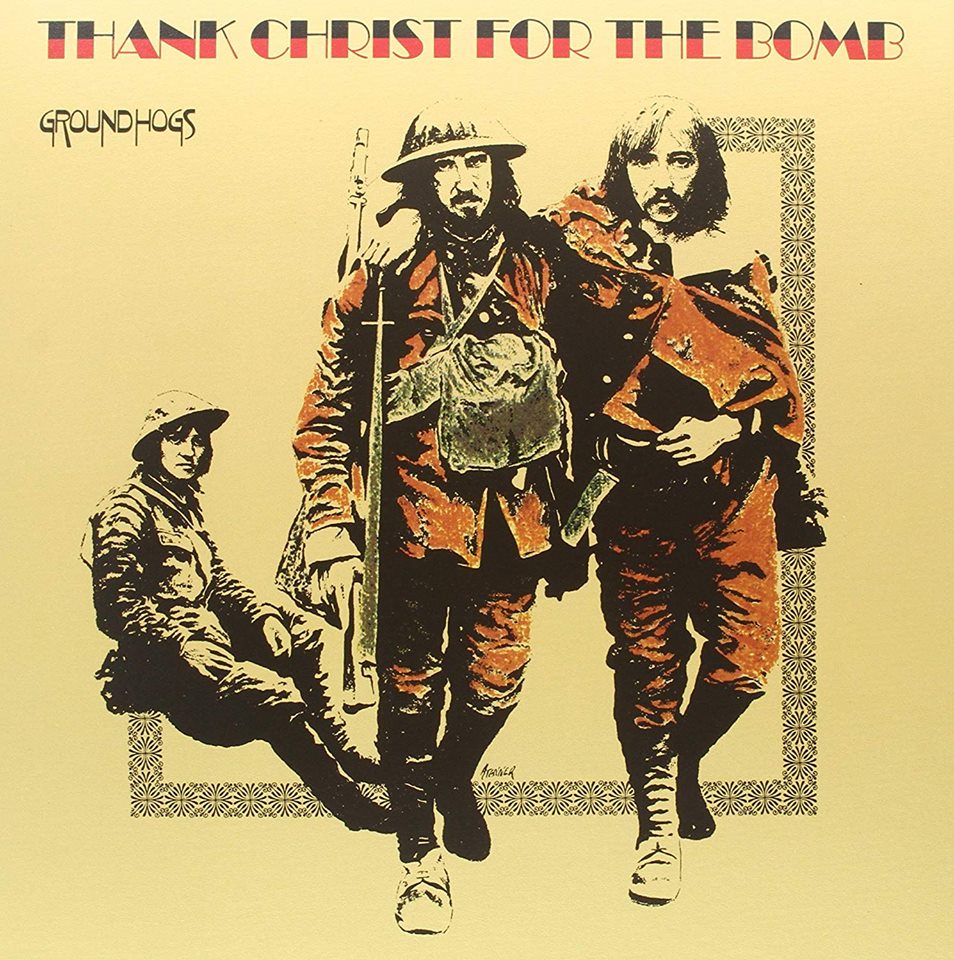 Ken and I went to the 'cut' where the finished album was made into a finished product and Ken said to me "I like it…I think when we got back to my flat we had our dinner while I played the album and I started eating faster as it was playing, to me that's a good sign, means it's exciting!!!"
'SPLIT' Side 1 is the story of one night after a very hot day when I had a mental 'aberration' which actually lasted a few months until I managed to control my thoughts, basically a very long 'panic attack.
We had a couple of numbers short after we recorded. I remembered a song I'd written in Germany a couple of years before which we'd played 'live' many times and we recorded it in one take, that was 'Cherry Red' and a John Lee Hooker song 'Groundhog Blues' where our engineer, Martin Birch, miked up a large piece of plywood which I tapped with my right shoe which had bottle-tops taped on.
How about your solo albums?
By this time we had a new manager, Pine, who suggested I did a solo album about something I felt very strongly about, Fox and Stag-Hunting which is the past-time of something else I loathe, the English 'upper-classes'. I had also got interested in synthesizers and their ability to 'imitate' sounds like howling dogs, bells etc.
How about festivals?
We played the Isle of Wight festival in 1970 and the Krumlin Festival where the cover of 'Split' was photographed. We arrived on a Saturday and one of the organisers told us we were supposed to play the day before (one o the reasons Roy Fisher was sacked later on!!). JoAnn Kelly told us that nobody was going on-stage as there had been so many forged tickets she didn't think any band was going to get paid. The weather was awful and the stage was empty so we asked if we could play… we played and we had a great time as did the soaked audience! I have so many stories on tour I could write a book. Now that's a thought!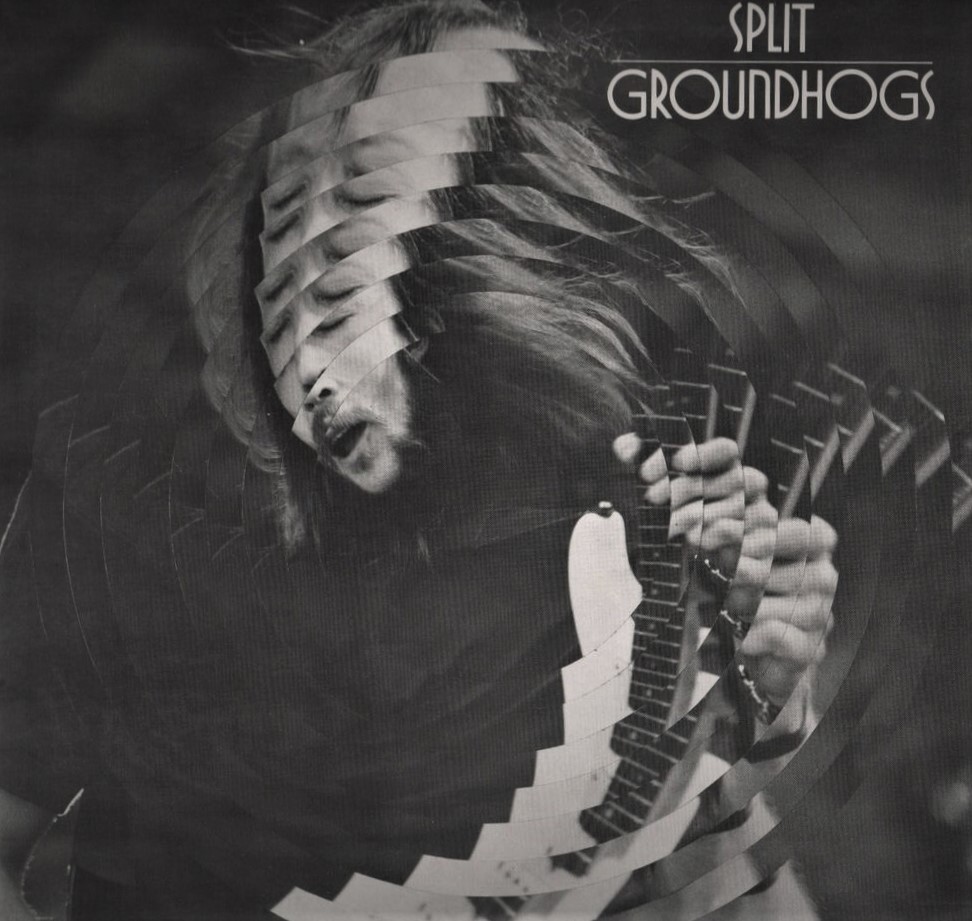 What currently occupies your life and what are some future plans for you?
We have an unfinished album produced by Jack Endino (Nirvana's 1st producer) but I had a stroke in June 2008 which affected my speech and singing, so I'm hoping that I will recover my voice soon to finish my vocal tracks soon.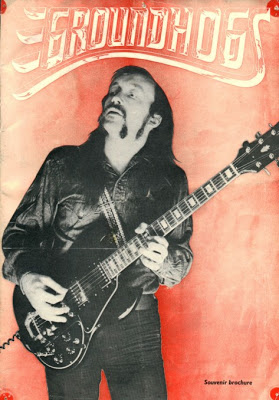 Thank you for your email. Last word is yours.
Thank you for asking me these great questions. I've had fun answering them and I thank everybody who enjoys my music. Music is the only way to go!!!
– Klemen Breznikar