Poobah interview
While still in his teens, guitarist Jim Gustafson was bitten by the recording bug, when he made his first pro recording 45 RPM record at age 15, with a band called Daze Endz. Gustafson most well known band is Poobah that are still going strong after all these years.
---
Your started in a band The Daze Endz from Youngstown, Ohio and released "What Can I Do?"/"Knock on Wood" in 1968.
Jim Gustafson: The Daze Endz was my first pro band, actually going out and playing bars, schools, etc. The 45 rpm record of "What Can I Do?" was my first original song I wrote, and recorded. I was 14-15 years old during that band's existence.
In early 70's you started a new band called Biggy Rat. Under this name you released "Look Inside Yourself"/"I'm a Women". 
"Look Inside Yourself" by Biggy Rat was my second original song to be recorded. I gave credit to all band members, but they did not write it, I did. I was 17 or 18, and was in an all for one, one for all state of mind. They showed me, that point of view did not mean much to them, haha. I started the band, and 3 years later, they broke up. That is when I formed Poobah.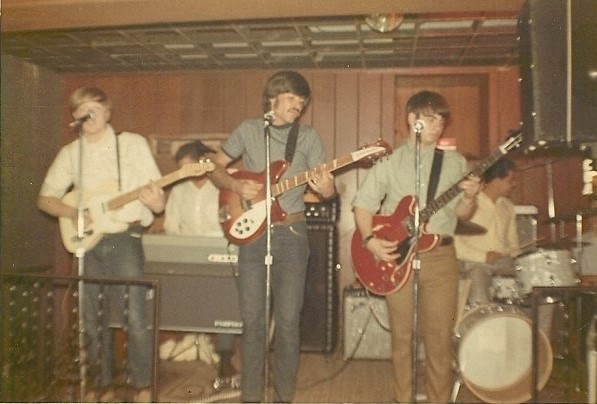 "I was very inspired at this time, as I had got to spend almost a week with Jimi Hendrix bassist Billy Cox."
Let Me In was your debut. What are your strongest memories from the recording session and the production of the LP?
I was very inspired at this time, as I had got to spend almost a week with Jimi Hendrix bassist Billy Cox. He taught me some things about recording, as he had been producer on some songs I recorded in Memphis, Tenn. This was not all that long after Jimi had passed away. I found new musicians when I formed Poobah, and at this time, my Grandma gave me a small inheritance, of which I used to go right in the studio, and we recorded Let Me In. We spent weeks rehearsing my songs, some that had been left over from the previous band, so recording went very quick. When I heard the playback of "Mr.Destroyer" on the studio speakers, I thought, wow, we got something cool going on. We were very excited, because all our friends said it was good. We pressed up 500 copies, and National Record Mart sold them all in one day!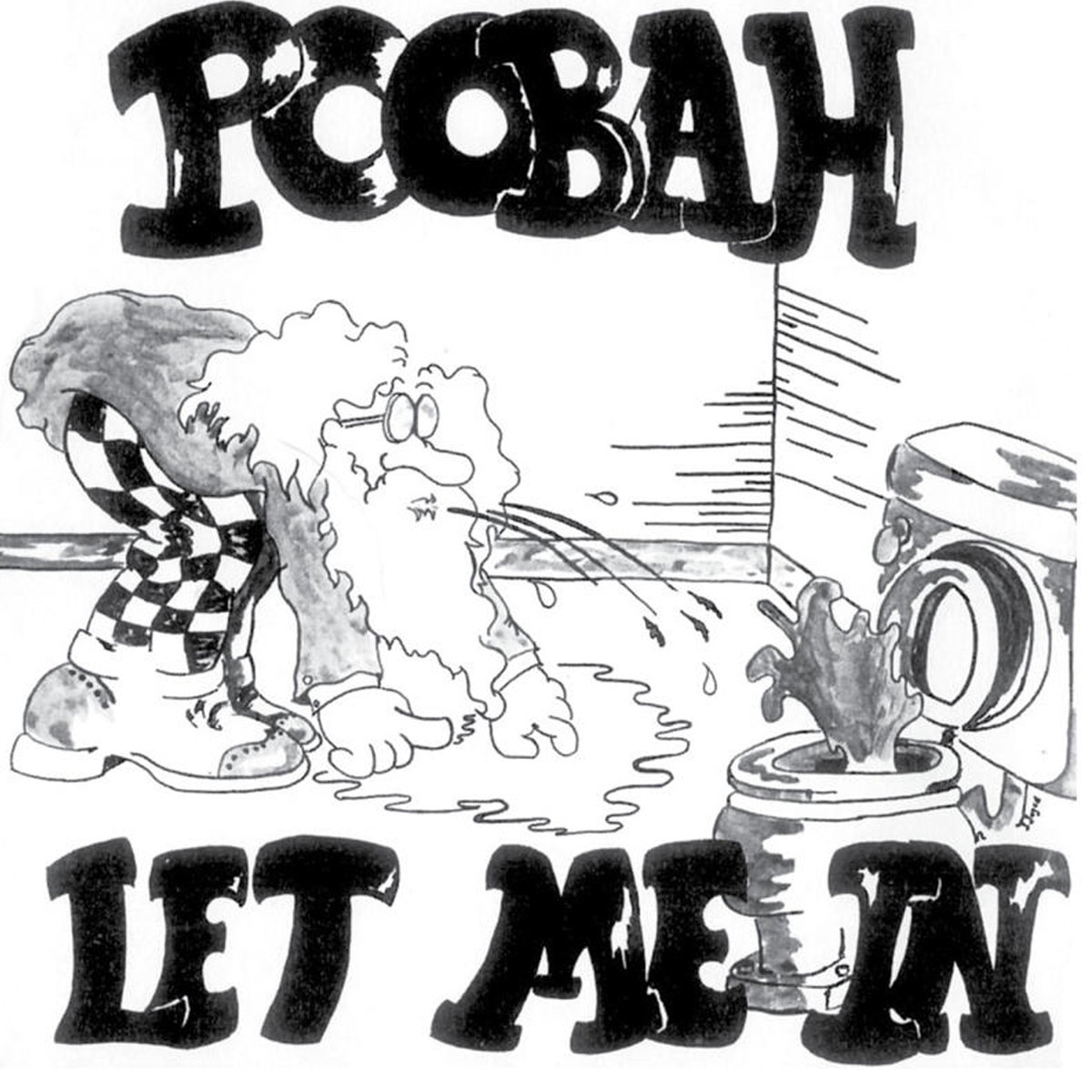 Thanks for saying the album is one of the best, but that is not for me to say. I will let others decide that.
I had a great time making that album. I felt my playing had improved, and my songs seemed to be strong melodies, which to me is more important than say, the guitar solo. There is nothing wrong with good guitar parts, but if the song is not strong, everything else will not get it to shine, like a great song.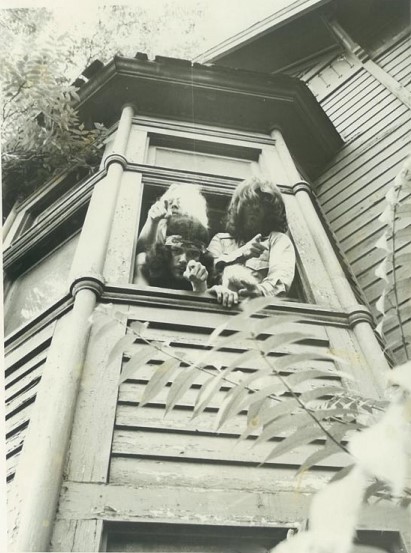 What can you tell us about the cover artwork?
The Let Me In album cover is a fun, wonderful time piece, and I never get tired of seeing it. A young artist at the time, named Jack Joyce did the drawing, after I made suggestions about comic books of the day.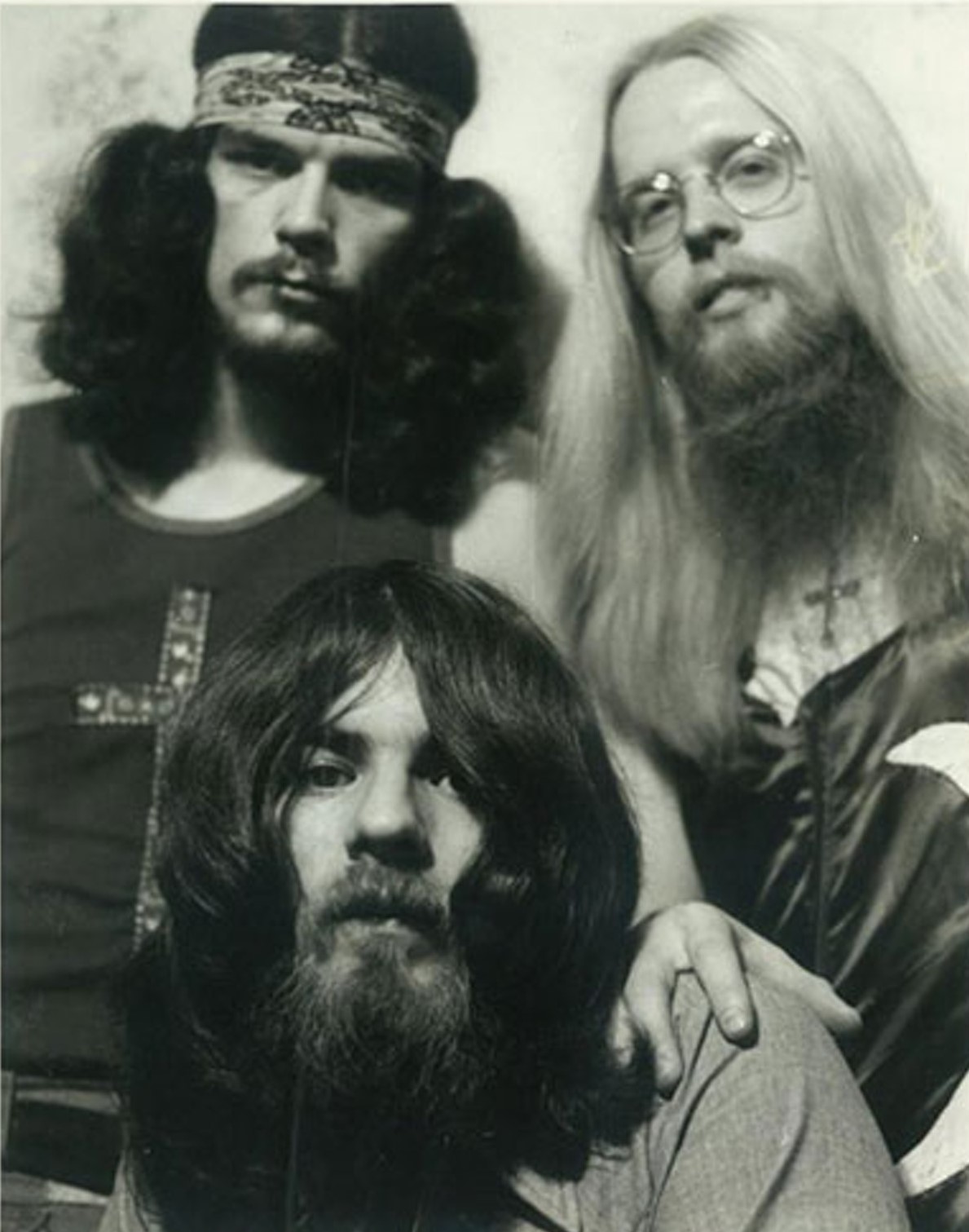 You released single "Rock City"/"Bowleen" in 1973. "Through These Eyes"/"Watch Me" followed. In 1976 you released US Rock. 
Soon after the 45 rpm record of "Bowleen" was released, our drummer quit, but we got lucky and found another great drummer. A band is definitely the sum of its parts, so luck is involved, even in who is available to play, and can you get along with each other traveling. Spending hours in a vehicle can ruin some friendships. Poobah played every club, show, school, event we could, and made lots of money for booking agents, as we would go anywhere they sent us. I figure we logged a lot of miles in the name of rockin'! After another member change, we got to the US Rock lineup. We played some shows in Canada, and anywhere in the USA, the agents sent us. We played a lot of shows, during that time, and recorded whenever we could fit it in our schedule. We wore out a lot of tires!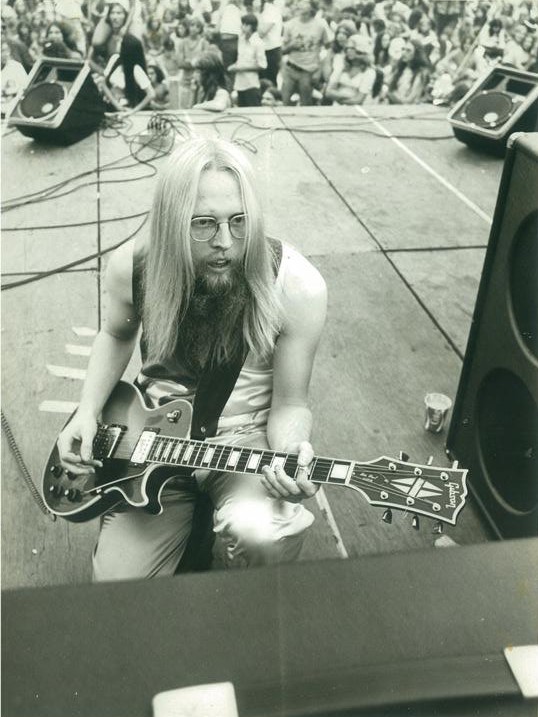 US Rock sounds a bit different.
The second Poobah album, US Rock had more studio time devoted to it, and I feel had some great songs, all written by me. We decided to try adding keyboards, for a full sound, and many love it, and others say, guitar only is the way to go. It sure as heck is hard to please everyone. As a whole, it is a very good production, and represents a time period in my life, with tons of good memories. I could always tell which towns played our record on the radio, as those would have huge crowds. Back then, most bars were always crowded, though. A band could play a lot more live shows then, any night of the week, as the economy was great. I am proud of those albums, kind of like children. I have had so much fun!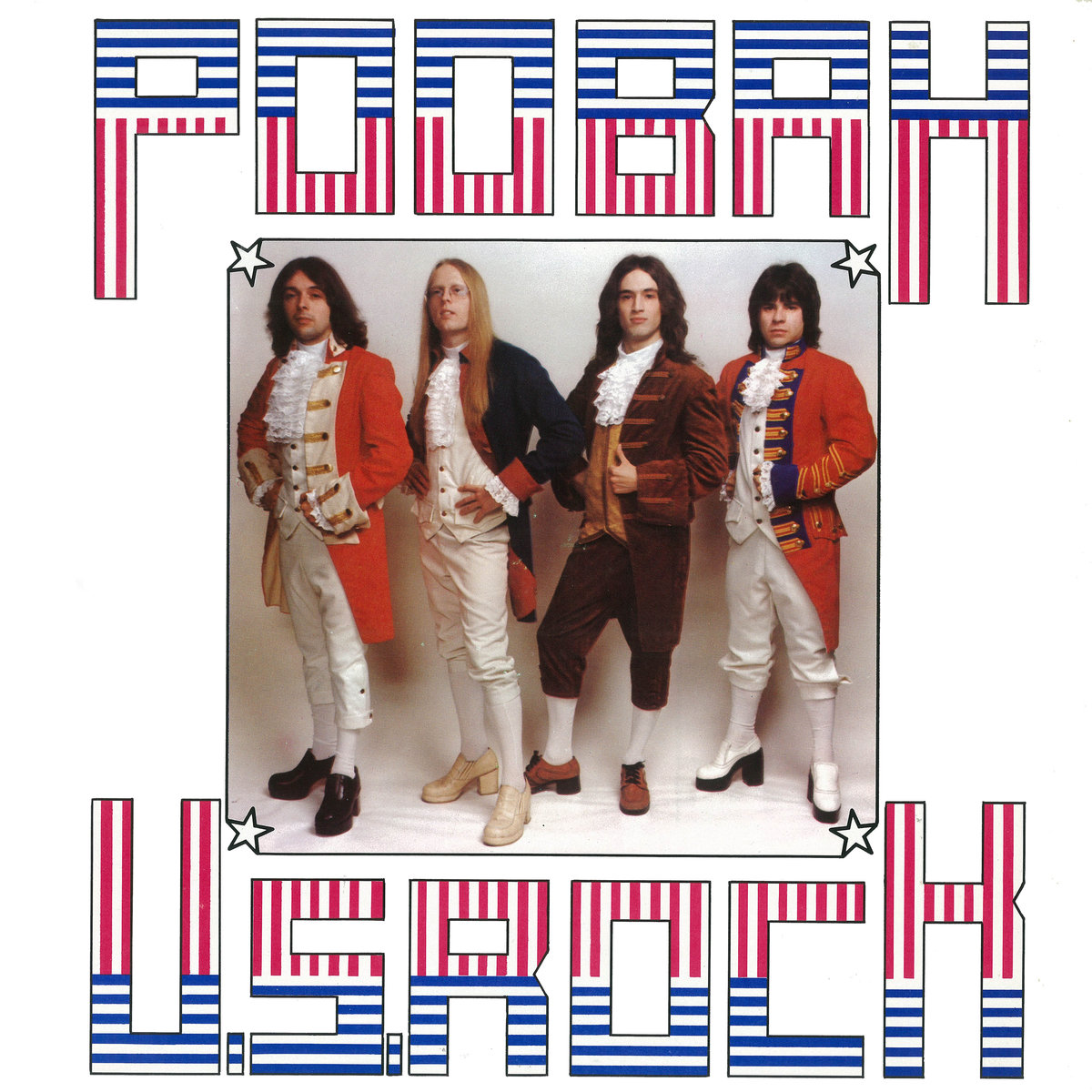 Steamroller followed in 1979.
Steamroller album was a powerful recording. The late great Phil Jones on bass, was the only other band member, besides me, to be on the first 3 Poobah albums. He was a great musician, and fine harmony vocalist. I loved the way he would compliment my original songs. He never tried to steal the spotlight, and he would be part of a team, instead of like many, who were only in it for themselves. It is not an easy thing to get people to work as a team, and keeping a lineup intact for any length of time is really hard. Even if you have lots of bookings, people seem to find a reason to quit. Crazy as it seems, most former members always want to be back in the lineup, later on. This is especially true, when your popularity soars.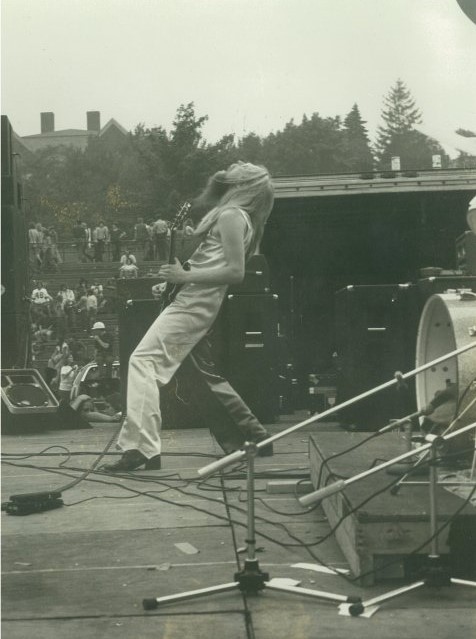 Recording this album was pretty quick. We practiced so much, we were very tight, and ready to rock. However, drummer Judd quit after only 7 months, as he was very young, and wanted to make it big overnight. He was in and out of bands, looking for a fast track. He was a really good drummer, and had powerful stage presence. I wanted him to stay, but he gave me a choice… him or Phil. Phil did all the backup vocals, and was an excellent bassist, but they did not see eye to eye. You can't expect success to be fast. That really depends on who your agent, manager, or record company is. You can be the best around, but with no business sense, you have limited chances of success. How many times have you seen a band, and said, how did these guys get on the radio, or on this concert? It's who you know, luck, and who is promoting you. I thought these songs and album were/are some great stuff, really kicking some serious musical ass. Hearing those long jams blasting out of the studio speakers was a great feeling. I am thrilled so many fans have contacted me to praise these Poobah albums.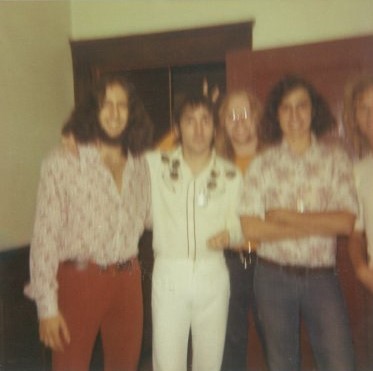 Who were your major influences?
In the 70's I listened to a lot of different bands. I loved Montrose, King Crimson, Cactus, Led Zep, Return to Forever, Hendrix, Cream, and too many to list. Anything with good songs or good guitar was catching my attention. I read guitar magazines, learning about many fine players.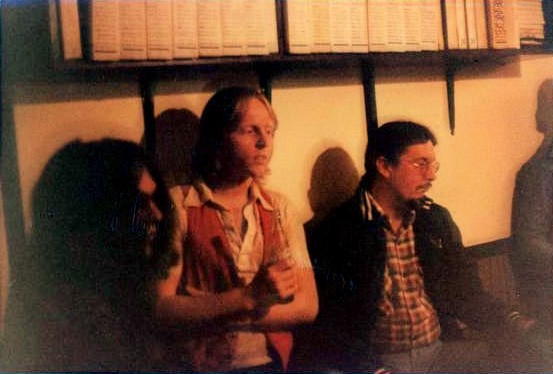 How far was the band's touring territory? Did you ever appeared on TV?
Besides 5 weeks in Canada, Poobah plowed thru many clubs and stages in any town our booking agent sent us. We played around 3000 shows! About half the USA, so we better get busy and play all the rest of it! I hope to visit as many as we can get to.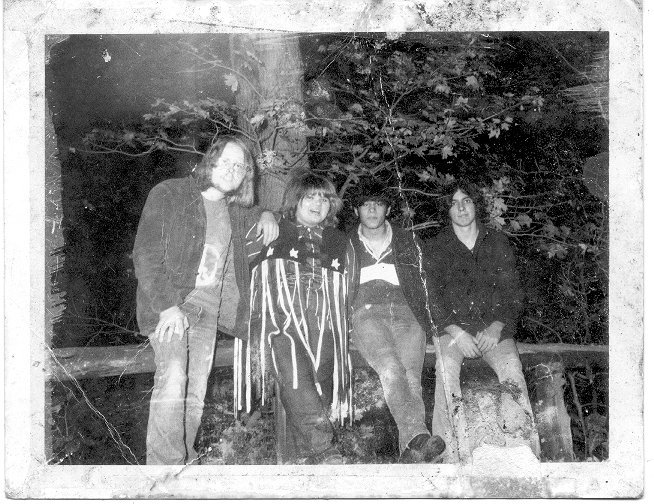 We appeared on some TV shows in the 70's. I am trying to locate the live clips, but have not found them, yet.
What followed?
In the 80's and on, I have never stopped playing live or recording songs. Some of the recordings, I did not like, so I never tried to get those released. However, I have some great tracks yet to see the light of day. I am in talks to release these unheard Poobah songs from the 80's and 90's. I went thru lots of changes in members, but what can you do, just keep plugging away. The main thing is, at least I did record my songs, so in the future you will get to hear these Poobah recordings.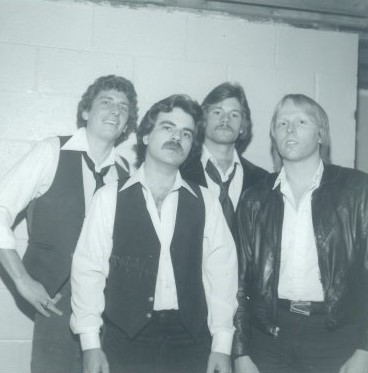 In 1990s you released Rock Collection, compilation of old and new material. In 1998 you released Wizard of Psych. 
I enjoyed the Switch On album. It has some very good tracks on it. I had purchased a hot Jackson 24 fret guitar, and it is a monster. I used it on that album. The Rock Collection CD is a nice disc, with some live Poobah on it. Some other tracks have some killer musicians playing on it. It is like a sampler, almost, with some songs from 2 decades of Poobah. By the time we got to Wizard of Psych, I used many different session players, and I feel I came up with one of my best albums. I tried very hard to write good songs, and play my ass off. Fans tell me, they really love it, so that is the best feedback I could get on a Poobah project.
Furious Love was released in 2003 and Underground in 2006. Your latest release is No Control.
There is a brand new CD coming in a few months by Poobah. The title is Peace Farmers. It is already recorded, and the artwork is being done now. It is another long album, close to 80 minutes. I like giving customers value for their hard earned money. No Control has some really good songs, and I like the guitar work on it. I was feeling very creative at this time, and songs were just flying around in my head, coming out with shots of fast, soulful guitar work. I have played guitar for decades, and these recent albums definitely showcase the guitar and vocals. I would like to think, all the time I have invested in rehearsing, personal practice, and live shows, is showing in these albums. The production is very psychedelic, and a fun headphone listen, that will blow minds! The vocals have some really catchy lines, and maybe show my opera training.
Is there any unreleased material?
There are lots of unreleased Poobah songs. Ripple Music has discussed releasing these songs in the near future. I have enough material for several albums. I want these songs to be heard, so it will happen. Most of the songs are from the 80's, 90's, and early 2000's.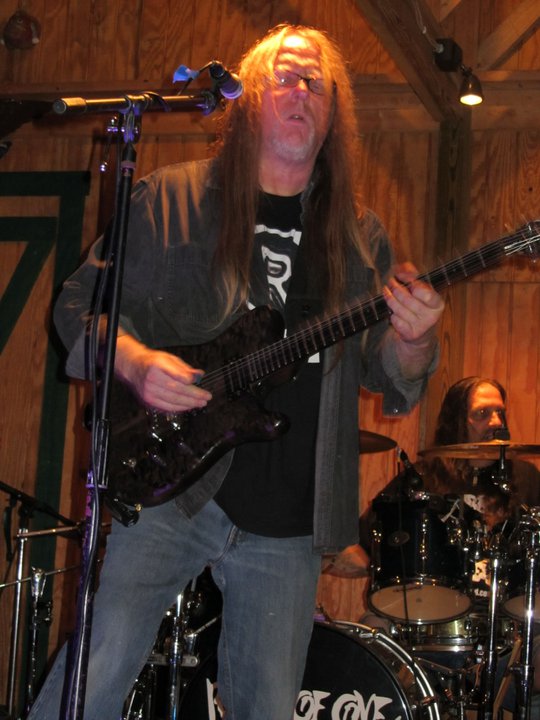 What are your future plans?
My future plans are pretty much what I always do, play guitar, write songs, record them, and play live shows, everywhere I can get to. I want to continue as long as people seem to be interested in my songs. Now that I have a home studio, I intend on spending lots of time recording. I am pleased that I am pretty lucky to have fans that buy the Poobah albums, so I feel blessed. My plans are to get to many parts of the world to rock out. There are so many places I have yet to see. I have so much Poobah material to pick from, after making so many albums. Undrground is an album I am very proud of. I also used a lot of different backup musicians on that CD. Many times I used different recording engineers, also, giving the songs a different feel, as most of them have many styles of miking, etc. I don't want Poobah to have that "all songs sound the same" that many bands give you.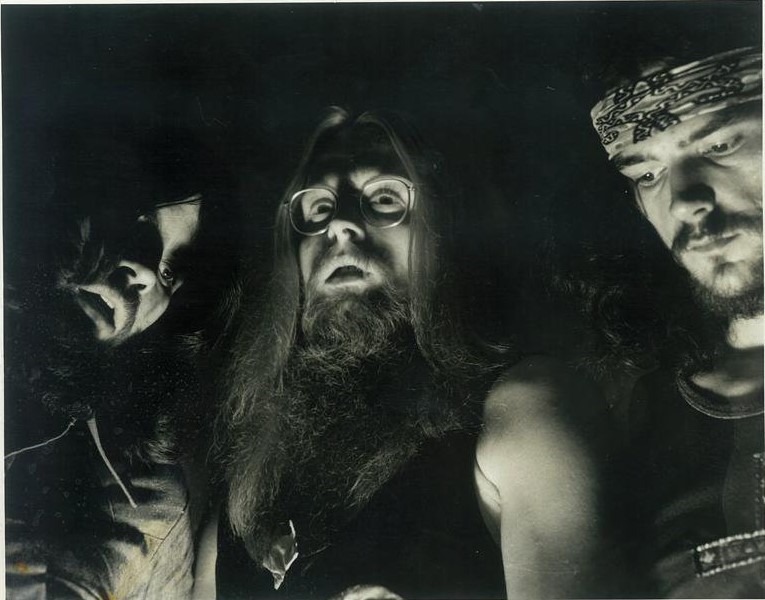 Thank you for taking your time. Last word is yours.
The new Poobah CD Peace Farmers has some of the best guitar work and vocals, I feel I've ever done. I am glad it will be released worldwide later this year by Ripple Music in California. It also has a variety of musicians, who helped make it rock. I am thrilled, that I still get to do this, and feel so lucky because of the international press that Poobah has received. Paving the way for even more Poobah albums and shows. Thanks to all who have listened to the music, it inspires me to keep on keeping on!
– Klemen Breznikar
Poobah Official Website