Stray | Del Bromham | Interview
Stray was an incredible hard rock band formed in 1966. The band made their mark in the late 60s by owning lighting rigs, pyrotechnics and transport in a time when most bands were content to just get up onstage and play.
---
Stray dated back to 1966 when teenagers vocalist Steve Gadd, guitarist Del Bromham, bass player Gary Giles and drummer Steve Crutchley formed the band whilst all were attending the local Christopher Wren School in London. At this point the average age of Stray members was 14. Steve Crutchley quit to pursue traditional jazz and was duly replaced by Richie Cole as Stray became regulars on the London club circuit, performing at such venues as Shepherds Bush Goldhawk Club and Covent Garden's Middle Earth. In May 1969 Stray supported The Groundhogs at Southall Farx Club and signed to Transatlantic Records in January 1970. Del Bromham shares their story.
"We were one of the first bands to use our own lighting and pyrotechnics"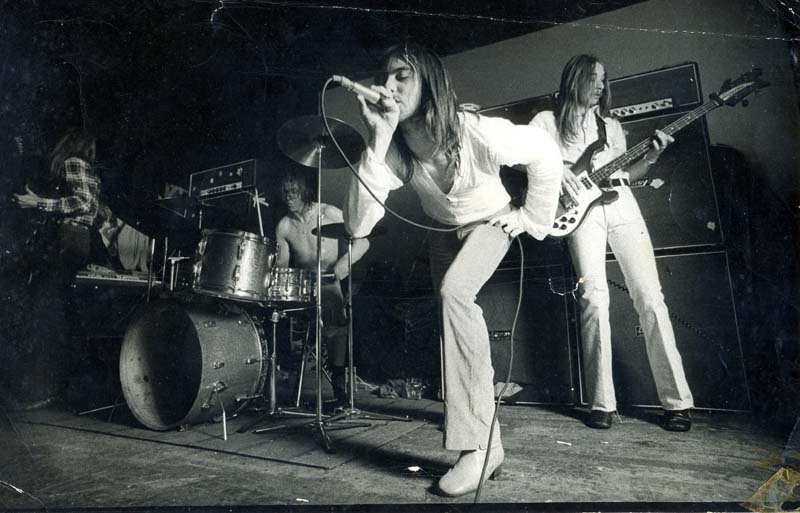 What influenced you to start playing guitar?
Del Bromham: Without a doubt The Beatles, because at that time in the UK they were the biggest band. The songs they were recording and continued to write were for me inspirational. The Rolling Stones, The Small Faces The Yardbirds, so many bands were making groundbreaking music at this time. Also I generally loved the music coming out of the USA – Tamla Motown and The Stax label artistes in particular. I'd listen to my older brother Alan who had a group called The Traders and they introduced me to so many styles of music, blues and rock and roll for example. I later went on to play with them while I was at school!
Were you in any other bands before Stray?
Well I mentioned my brothers group The Traders and I joined them almost by accident when I was 13 years old. Their rhythm guitarist quit a few days before a gig and my brother suggested that as I used to watch them rehearse I probably knew the songs as well as them. So I did one gig and stayed with them until I was about 16 years old and left when it became difficult to play with Stray and The Traders at the same time when Stray started to get our own gigs.
Richie Cole was a drummer in another band and when our first drummer Steve Crutchley left, we asked Richie to join. Gary Giles and I first began playing together when we were about 13 years old and then with Steve Gadd we formed what eventually became Stray.
No releases because these were our formative years and we were very young!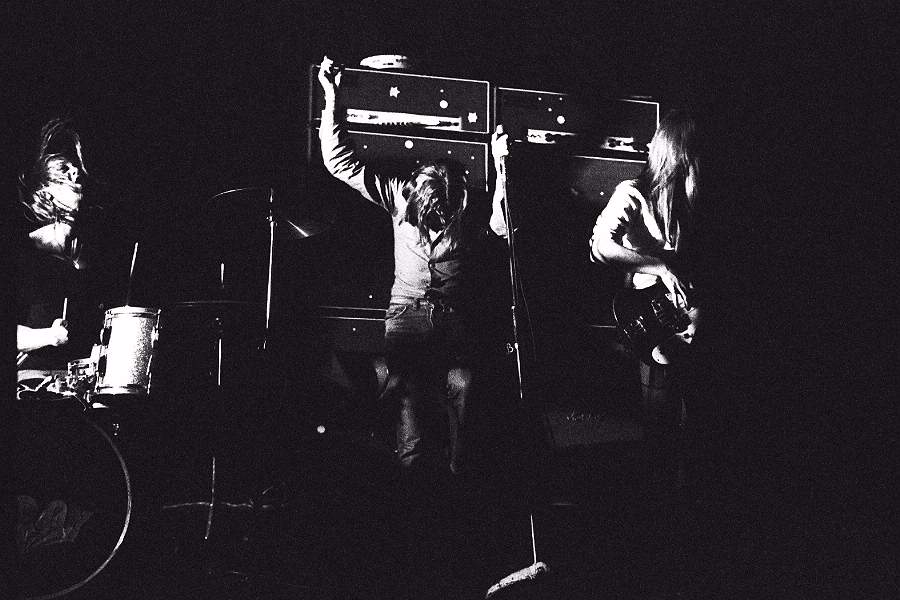 Can you elaborate the formation of Stray?
As I said Gary Giles and I had been playing together for a couple of years. I remember seeing Steve Gadd at school. He was always walking around singing and he looked good, very fashionable at the time. In retrospect I didn't know if he could sing properly or not but I just thought he was the fella for the job. I asked him and he said yes. The first drummer was Steve Crutchley who played with us for about a year until he left to join a "trad jazz" band. As for the name Stray, I remember the original four of us sitting at the back or our school Art classroom discussing band names. Somehow the name Stray came up and I think we all felt that that was a good name because like the name suggests, we did not have to stick to any particular path of music, we would do whatever we felt was right for us. Also we like the idea that the name was small and would look bigger on posters (haha!).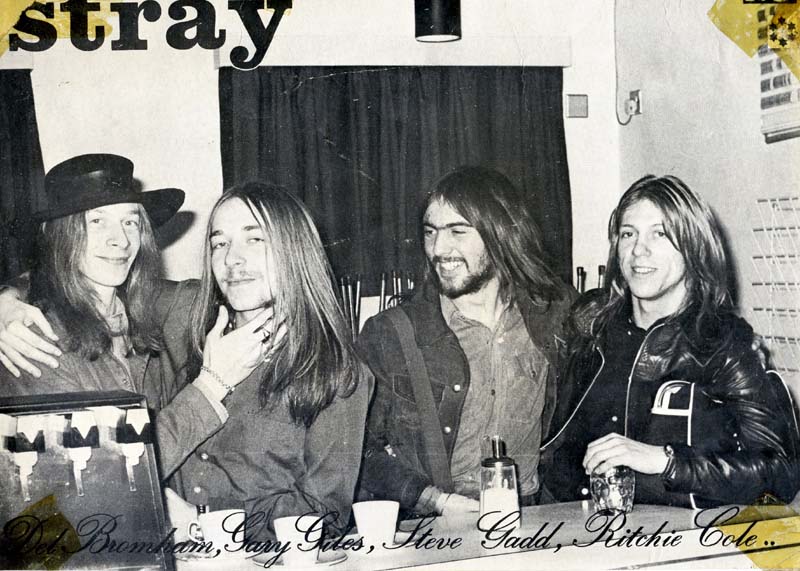 How did the early recording sessions looked like?
I have many good memories. The excitement of our first recording sessions. Being too young to have a drink in the pubs and clubs we played at so we all drank Cokes.
Being 15 and 16 years old and playing shows with some stars of the time. In particular Traffic, who were a huge influence on me, especially Steve Winwood. Having to find someone to drive the van, because we were too young. Many memories too many to list!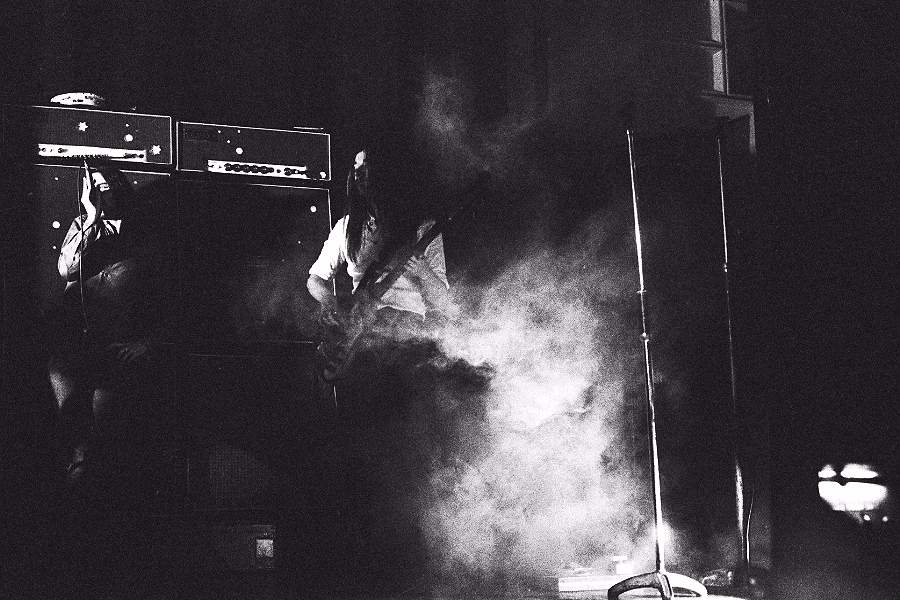 What do you recall from playing in local clubs?
Wow! That's a tough one. The first one that springs to mind was the first time we played at the legendary Marquee Club in London. We felt we were getting somewhere playing there. I remember playing a gig just outside London in 1970 and Spencer Davis turned up and asked if he could get up and play a couple of songs with us. We had always been frowned upon somewhat as we were so much younger than everyone else on the scene at the time. So have a respected musician like Spencer wanting to play with use really helped our confidence.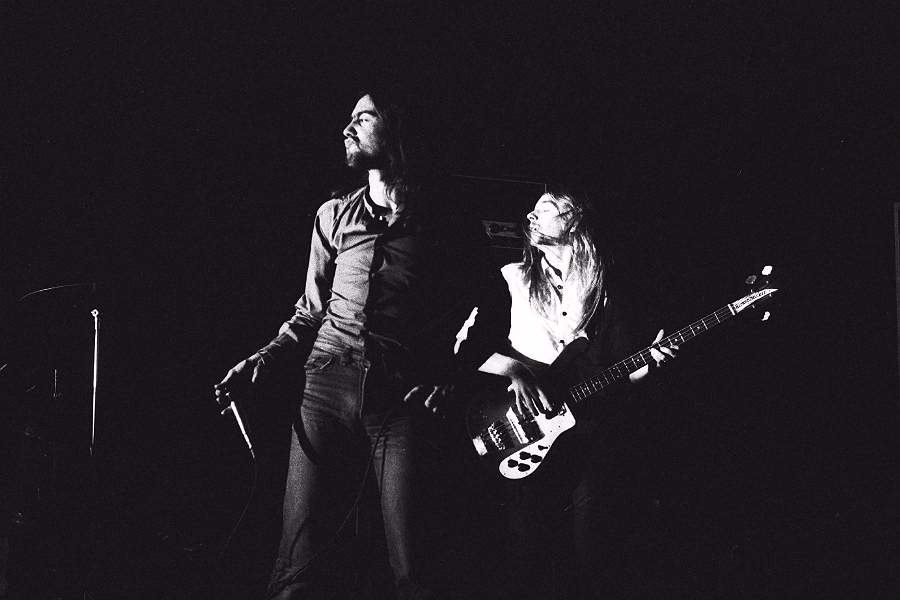 In 1970 you signed with Transatlantic Records. 
This was negotiated by our then managers Peter Amott and Ivan Mant. I suppose that they considered it was the best deal for us at that time.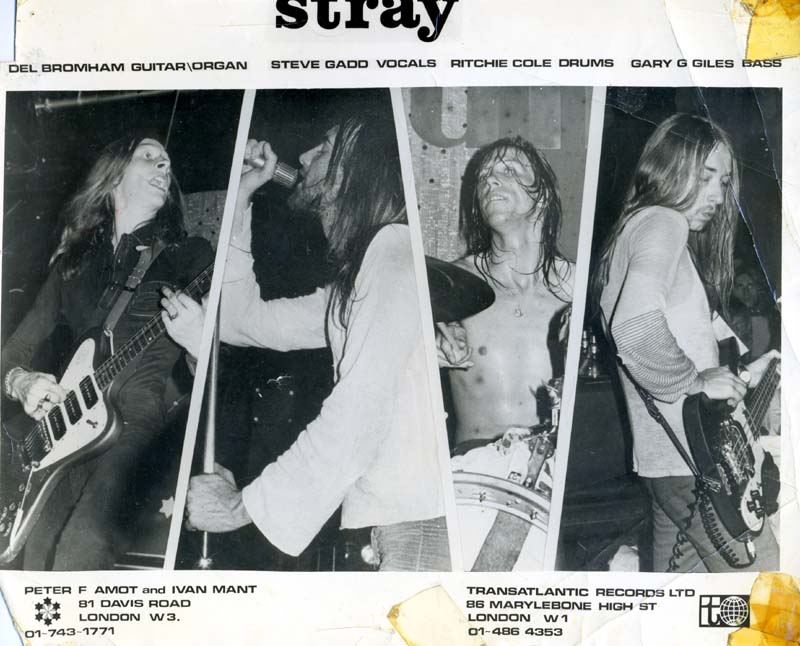 What's the story behind your debut album?
Obviously we were very excited about recording our first album. Remember we were still only 17 and 18 years of age at this time. I remember we had a lot of original songs, certainly enough for a double album. I can't recollect how it came to be how the final selection of the songs were chosen, but I know we were all in agreement and we thought we might be able to use some of the other songs for the next album.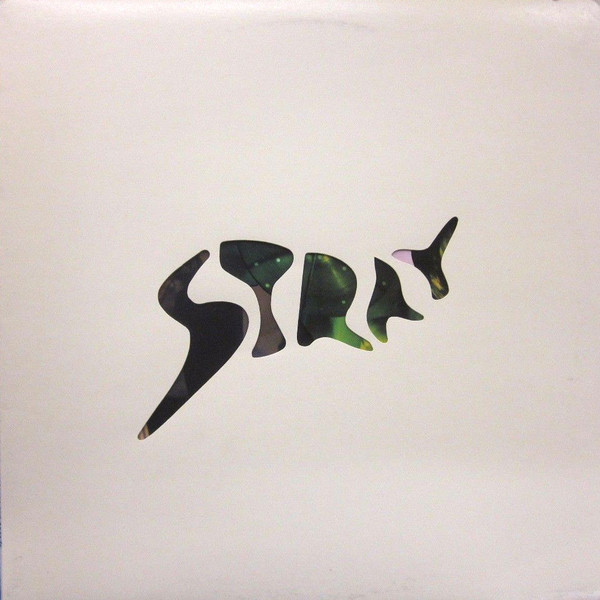 We never did use those songs as more new songs were written and the old ones left behind. This was the first time I had the opportunity to multi track guitar parts and play keyboards which I found and still do find very exciting and fulfilling. One other funny thing is that there was always the smell of fresh coffee in the studio and to this day when I smell coffee it takes me back to those days in the studio.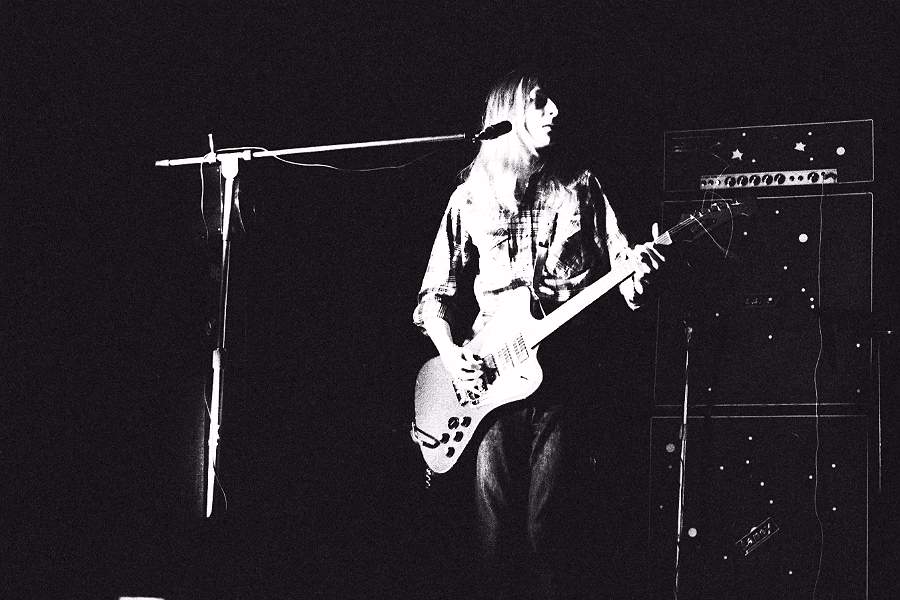 What followed?
Actually 'Suicide' was the next album release. By the time we got to 'Saturday Morning Pictures' we felt we really wanted to experiment with recording techniques and multi instrumentation (this was something I always admired George Martin and The Beatles for).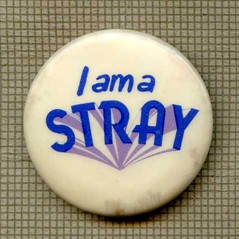 I began to play more keyboards, piano and Hammond organ and the VCS3 synthesiser had just come out on the market, so we got one in and I set about experimenting with the sounds. We wanted female backing singers on a couple of songs and our engineer Martin Birch called in some session singers.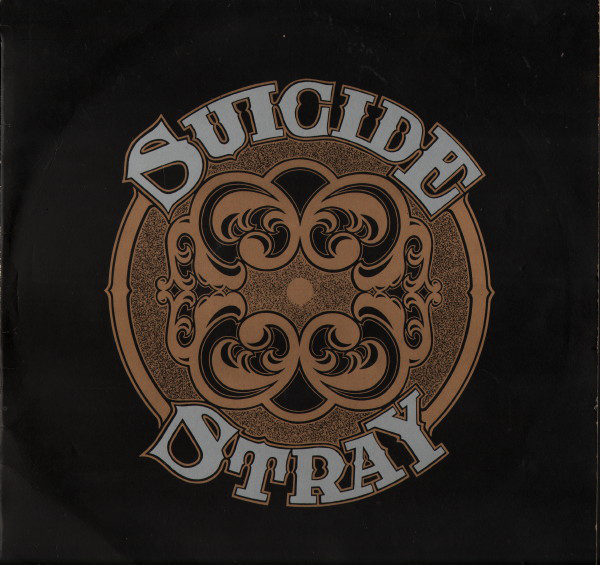 I couldn't believe it when I realised that one of the singers was none other than P. P. Arnold who was already a notable solo artist in her own right and had performed and recorded with one of our favourite groups The Small Faces.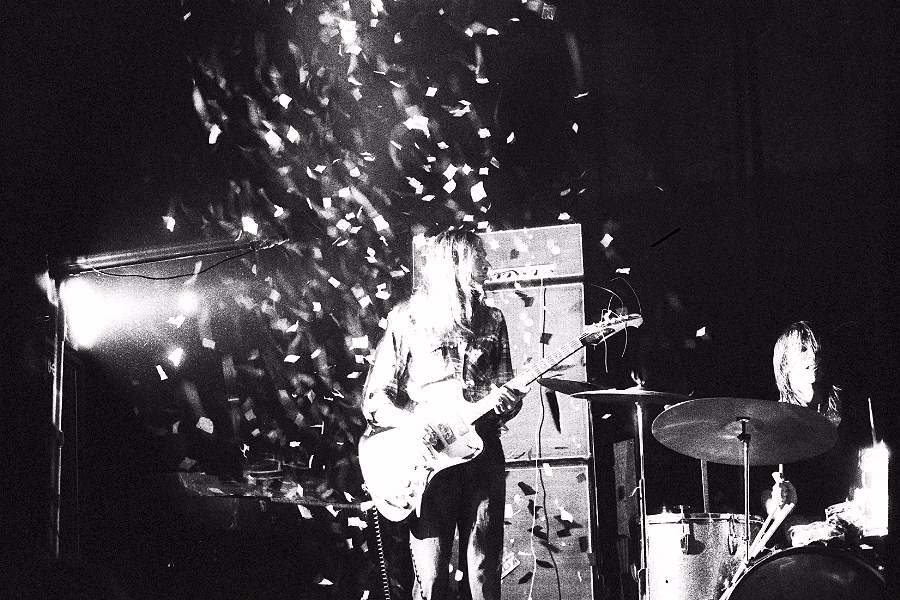 The title of the album and the artwork was our idea. We had this idea of like some of the great films it should have that flavour, like a cast of thousands. I loved the old artwork as used on the old MGM/Paramount films and those big sets like were used by Busby Berkley. We took our ideas to Storm and Po at Hypnosis Designs who at that time like Stray were in their formative years and the finished product including a collage of photographs of us as children in the centre cover became almost legendary and was nominated for an award on UK television.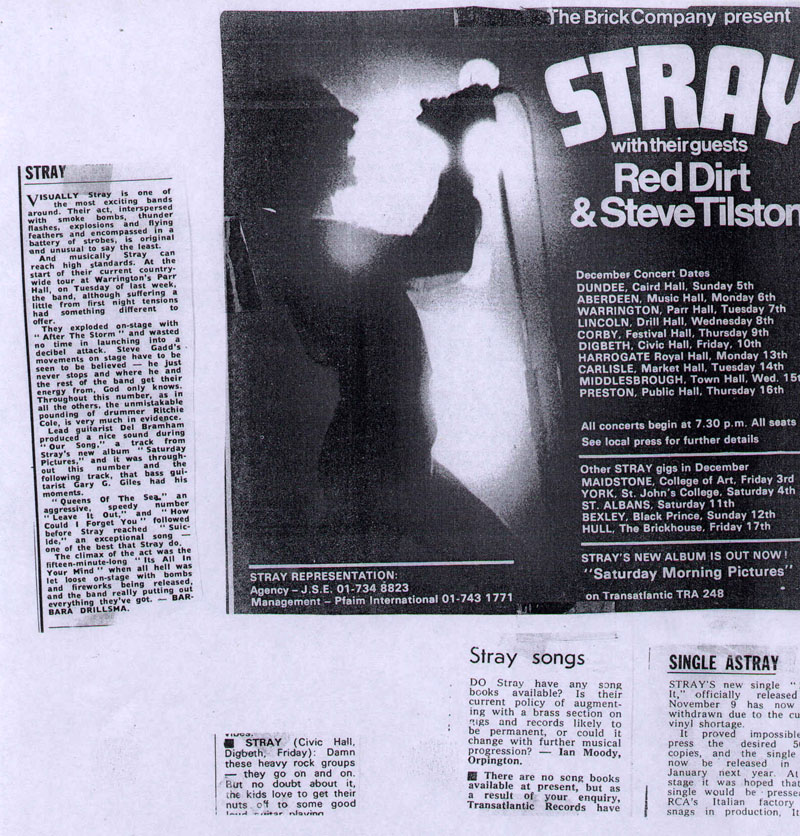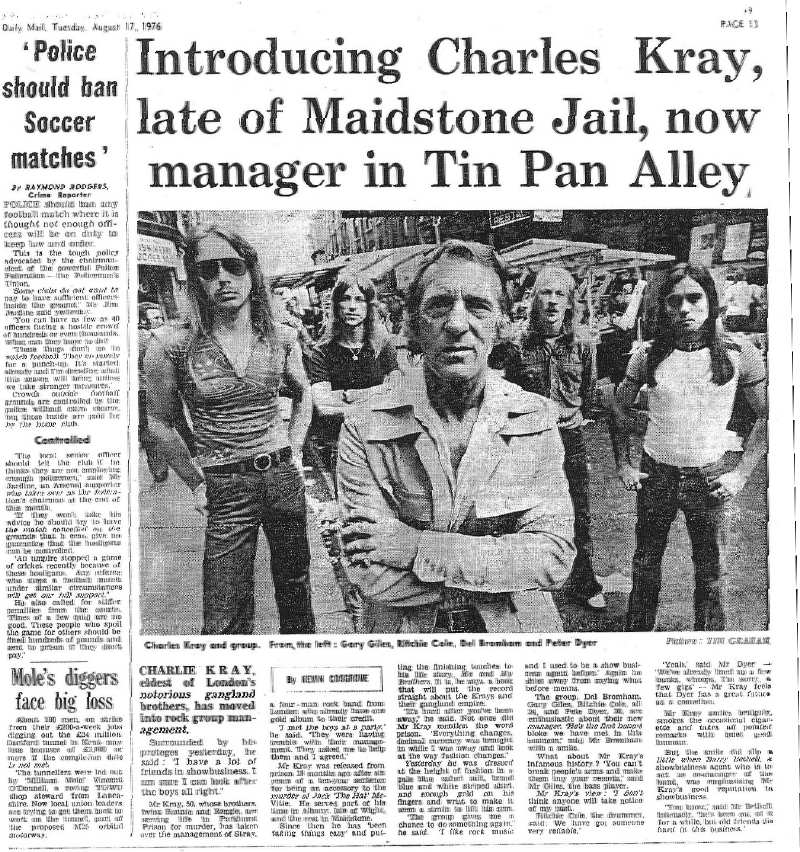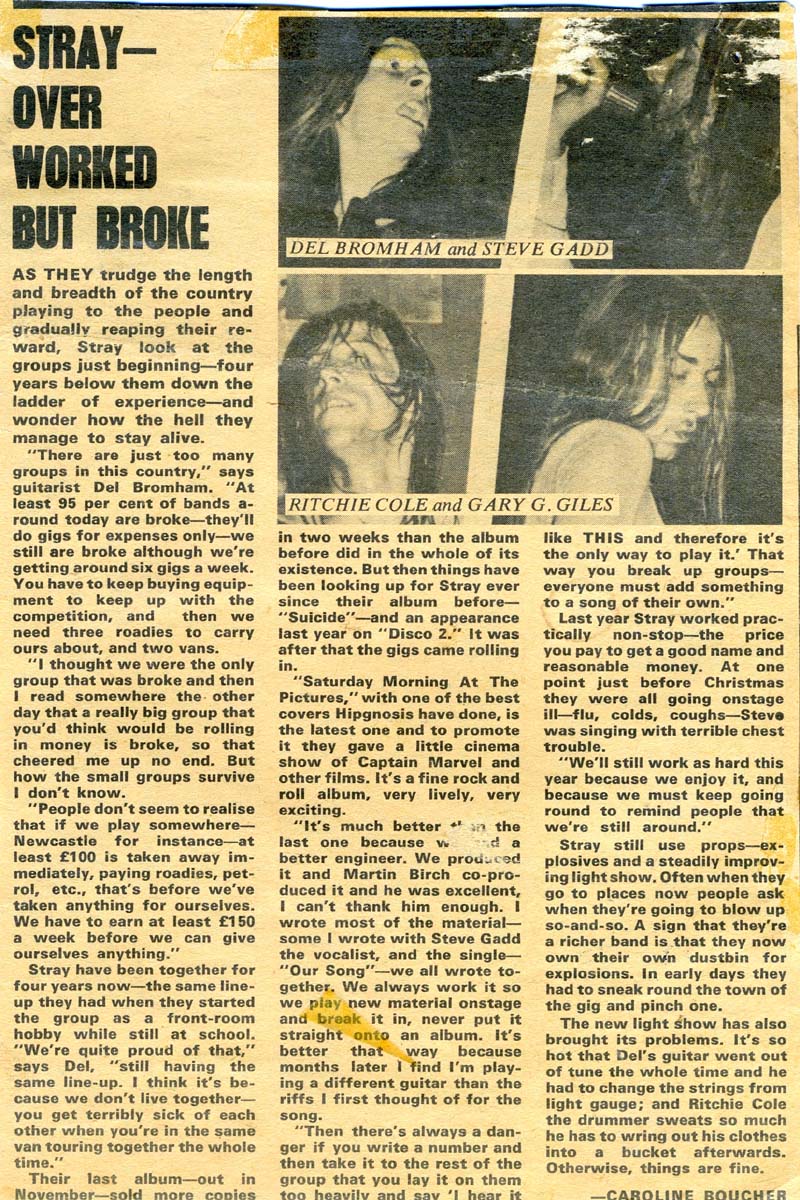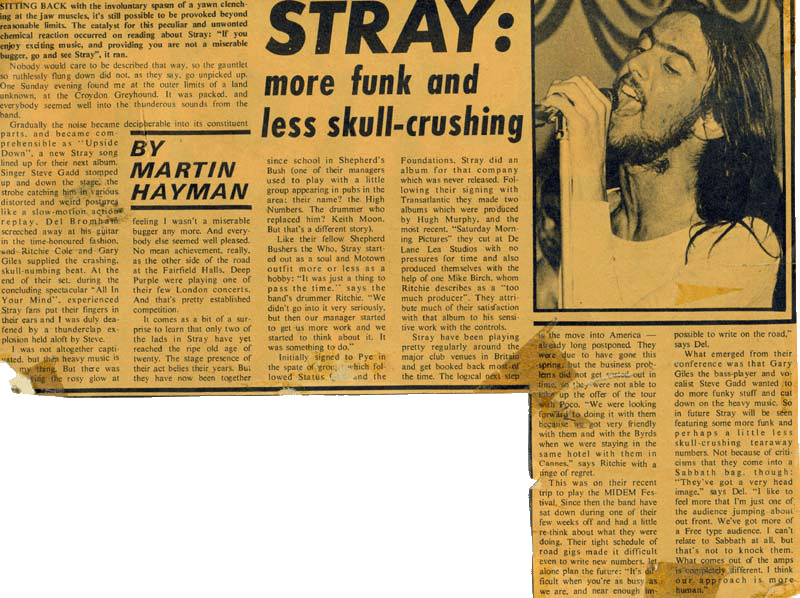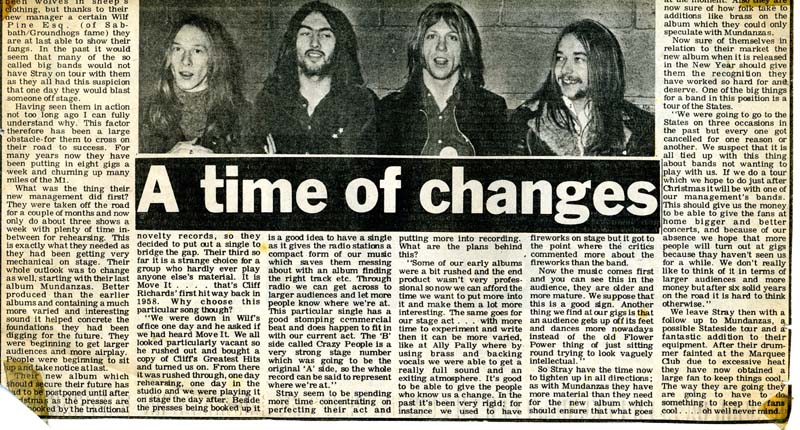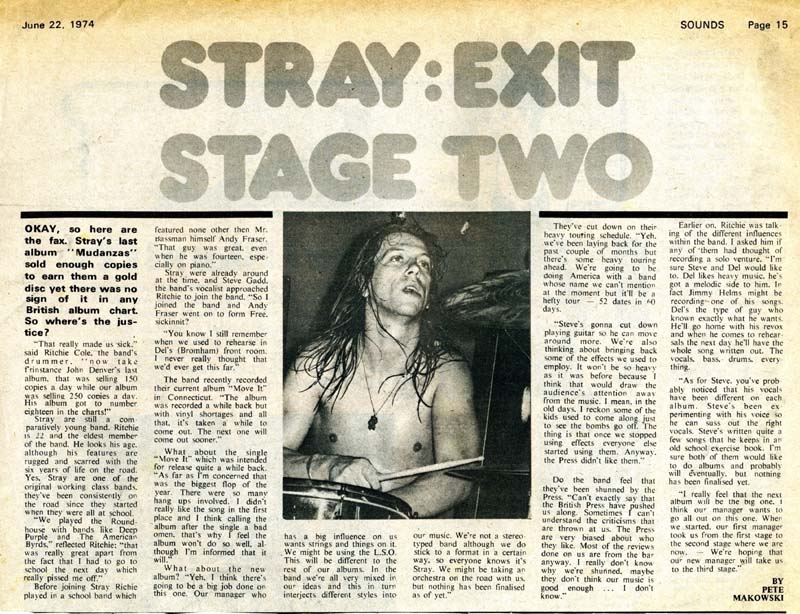 Well, 'Suicide' was actually the second album and was released in the UK towards the end of 1970. After making the first one we couldn't wait to get in and record again. With 'Mudanzas' this was the beginning of a new phase of Stray. We had signed to a new manager, Wilf Pine, and his idea was to really emphasise the songwriting ability.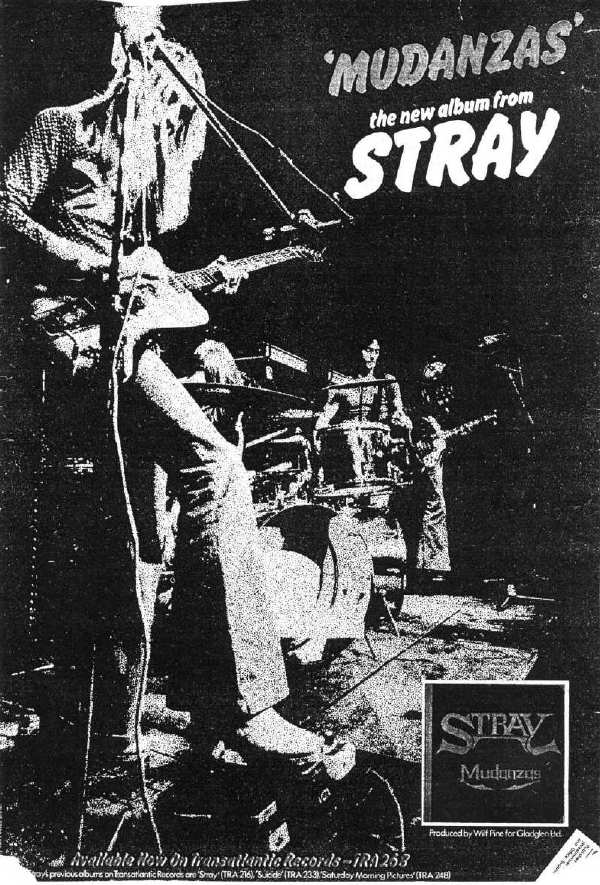 He felt that by using a brass section and orchestras on some songs, it would enhance and add to the melodies. With 'Move It', our manager decided to fly us to America to record, to try and get a different mood for this album. By the time we got to record 'Stand Up And Be Counted' and be counted the band were having personal problems in particular with Steve Gadd and the rest of the band. Our ideas had become very different. Steve left the band and we brought in a friend of ours Peter Dyer.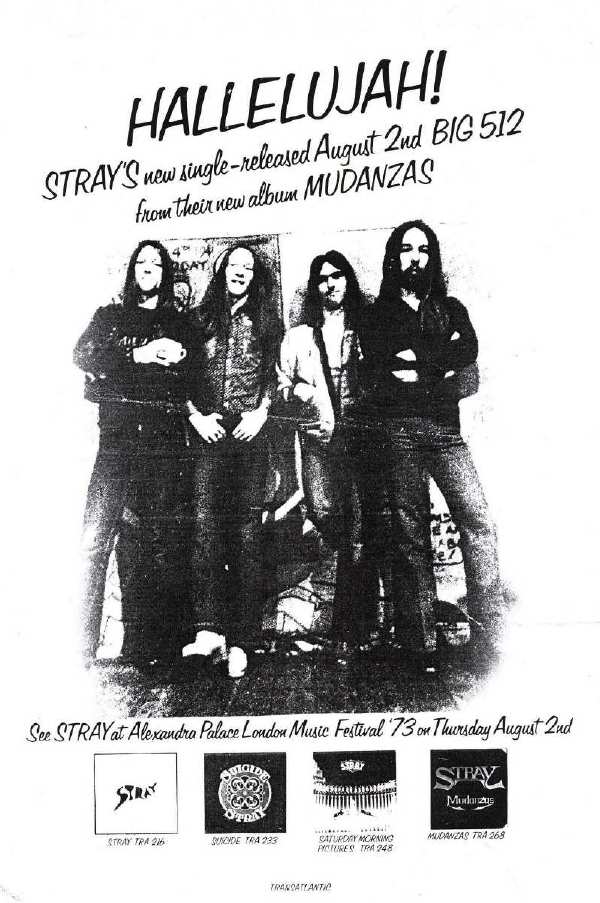 We scrapped some of the songs we had recorded with Steve and started about recording new songs, most of which I had already planned for a solo album even back then! This was also the first time that I was actually sharing lead vocals with Pete. We recorded 'Houdini' following and American tour and I think it has a different feel because of the influences. I was happy with that one as it seemed like we were getting back on track again after the troubles of the last album. 'Hearts of Fire' was almost a continuation of 'Houdini' and it gave us the opportunity to work with producer Neil Slaven who was heavily involved in the Blue Horizon blues stable and had not long finished working with Trapeze.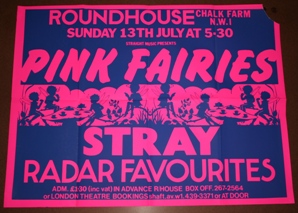 What are some crazy stories you can recall?
We were one of the first bands to use our own lighting and pyrotechnics. So when we played The Weeley Festival, Essex 1970 we wanted our performance to be dynamic. Our managers tasked our crew to get some really special effects and at the end of our set (we were the last act on, playing into the early hours) we let off a barrage of fireworks into the sky. What we did not realise was that they had actually got distress flares and as we were near to the coast we discovered that lifeboats had gone out to sea looking for a ship that might be in trouble. We had to send them an apology and a donation for the trouble we had caused.
"We played before the band Yes and we let off explosives which blew a hole in the stage."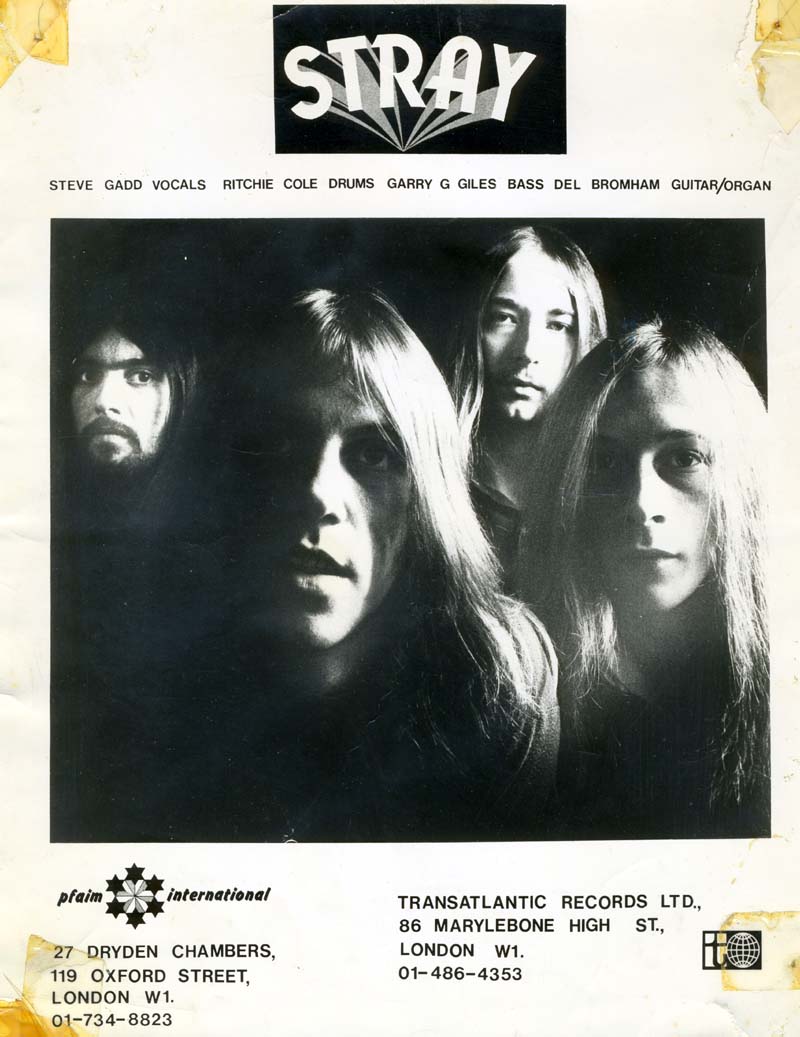 Also I remember playing a festival which I think was in Belgium. We played before the band Yes and we let off explosives which blew a hole in the stage. The organisers and Yes were not impressed!
I remember playing Reading Festival in 1971 and I made suit of mirrors so when the lights shone on it would give out rays of light. What I did not realise was that I could not bend my legs to get on to the stage. So it took three roadies to lift me onto the stage! I had great pleasure playing some European tour dates with Iron Maiden back in 2003. On the tour we played a couple of large festivals as well as the stadium shows. The audience reaction was fantastic and it confirmed that the music which Stray perform, is capable of reaching a wide audience.
What happened next?
I have known the top producer Chris Tsangarides for many years, although I had lost contact with him. I knew the album need a certain sound. A sound which emphasised the guitar and drum parts. Chris is "The Man" for making a guitar sound "BIG". Having lost contact with him, I managed to find him and fortunately for me he wanted to work with me again. So we went to his studio in Kent and began recording. He seemed to know exactly what I wanted and virtually became a member of the band during the recording process. I think this is the best Stray album so far. I am really pleased with the lyrics and the melodies making the songs on this album and with the production by Chris, it has brought it right up to date. It has been critically acclaimed and I don't remember ever having so many excellent reviews. I think the contributions by Stu Uren on Bass and Karl Randall on drums are superb.
What about your solo album, 'The Devils Highway'?
Some years ago I had considered recording a blues based album, but I just never got around to it. Then back in 2004, my then tour manager Paul Newcomb was also working for American singer guitarist Leslie West from the band Mountain who had released a blues album. Paul persuaded him that he should tour and that I should tour with him. Consequently the time was right for me to begin recording 'The Devils Highway'. The album was recorded at Liscombe Park Studios in Bedfordshire UK but was never officially released. I wanted the album to show how varied the blues can be. So now go forward to 2011 – following the success of Valhalla, Peter Purnell, head of Angel Air Records called me and suggested that he release it on his label with some additional information on the sleeve and perhaps some bonus tracks. I was pleased obviously, but rather that find some old inferior quality live tracks I went into Rock Hard Studios in Milton Keynes UK and recorded 5 extra songs. It feels like it is finished now.
What are some of future plans?
I have never made plans as such. I just tend to roll with whatever comes next. I have got shows coming up with Stray and with solo shows also. Getting back to recording the extra tracks for 'The Devils Highway' has given me the desire to want to go back in the studio and record some more blues based music but this time more on electric guitar. I also want to record another Stray album at some point in the future, but like I said no firm dates have been set for recording as yet. I would like to find some new agency representation to bring my music to a larger audience and get out into central and eastern Europe.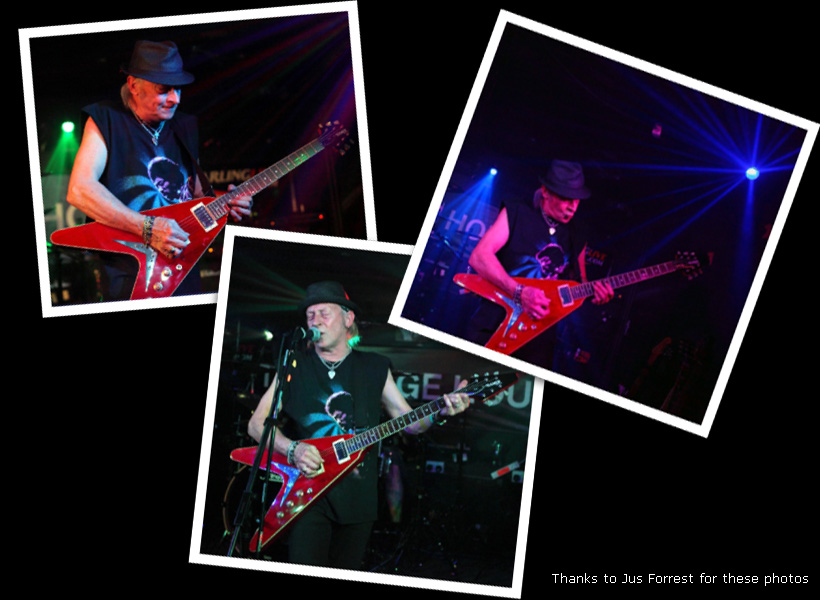 Thanks again for taking your time and effort.
First of all Klemen I would like to say a big thank you to you for contacting me and including me in It's Psychedelic Baby! Magazine. I hope your readers get to hear the Stray albums and my 'Devils Highway' album. I have been on the road a long time yet I still feel passionate about playing the music and in many ways feel more confident than I ever have done. I am looking forward to producing music for many years to come and hope there are those who want to hear it. I would like to take the opportunity to thank all those people who have supported me over the years.
Klemen Breznikar
---
Stray Official Website
All photo materials are copyrighted by their respective copyright owners, and are subject to use for INFORMATIONAL PURPOSES ONLY!
Stray – 'All In Your Mind: The Transatlantic Years 1970-1974' (2017)