Q65 Interview with Joop Roelofs
I would like to thank you for agreeing to do this interview. I'm really excited to get some details and information about one of the best psychedelic rock bands coming from Europe. How do you feel about the fact, that people all over the world still listen and enjoy your music?
I call it after fun, so incredible that after 45 years a small group of music lovers are still discovering Q65.
What influenced you?
Everly Brothers, Ricky Nelson and Freddy Cannon. We were poor, so I could only afford buying 3 singles a year.
Q65 was formed in early 1965 when guitarists Joop Roelofs and Frank Nuyens decided to start a band with singer Willem Bieler. The line-up was complete by bass player Peter Vink and drummer Jay Baar. Were you in any bands before Q65 (Kjoe?)?
No, me and Willem were rookies, Willem never sang before and I couldn't even tune a guitar.
I would like to know how do you remember your first sessions with the band? 
We started rehearsals in the waiting room of a doctor beneath my parents home, the name Q65 was already present before the band started, I did a combination of Route 66 and Suzy Q, both Stones covers.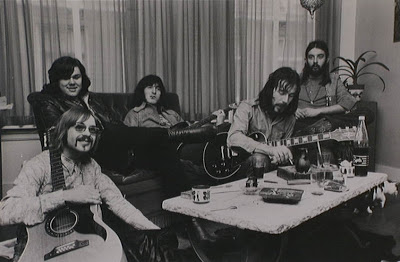 You released three 45's for Decca in 1966 and soon recorded LP.
After 5 months of live performances Decca came to us, we never did competition things. Our first recording was an audition but released without us knowing that, we found out hearing it on radio.
Debut Revolution was released in 1966. 
In those years Dutch bands released albums mainly as a compilation of their singles. We did it in an other way, we wanted the people to know we could handle all kind of music-styles, not just the Q-sound.
Do you perhaps know how many copies were pressed?
Revolution was the first album. It should have been GOLD, but we were in war with the record company (Philips).
Traveling was hell, we were involved in two fatal road accidents, sometimes we had to do three gigs a day all over Holland, so sometimes stepping in the van we told the manager we would do only two, so he had to cancel one of them that same day, hahahah. There was always lots of violence in the public where ever we performed, and it gave us a bad name and less work. Nobody had the guts to book us.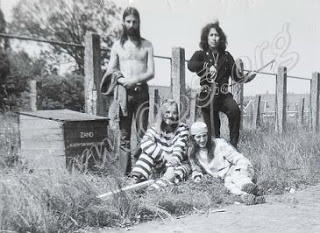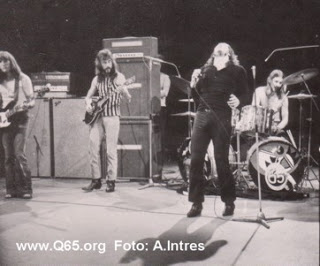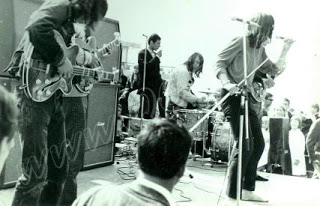 What happened next? 
When it was clear Willem wanted to join the army for duty, Frank, Jay and me decided we wanted a sequel to Q65 in a psychedelic way, we did some recordings as Circus (never released), but as I didn't like this freaky stuff, I left the band and had to live on social security.
In 1969 you released Revival. 
I was not involved in the release of this album, didn't even get a copy. Everything we recorded is owned to by the record company so they can do as they like without asking us, they make the track list just to make some more money. I have advised people not to buy our latest compilation CD, I feel ashamed about some bad recordings… To explain: sometimes we recorded a joke for the B-side, cause nobody would listen to that.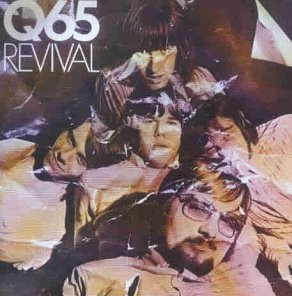 With your next album called Afghanistan, your style changed a bit. This was the first LP, that was not released on Decca, but on Negram Records…
The live recordings were made at a venue where you could buy Afghanistan hashish.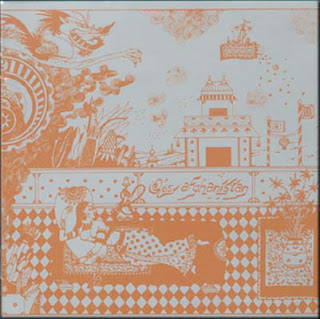 We're Gonna Make It was your last LP. What happened next?
Willem was terrible again, out of control and Frank broke a leg in a football game, so we decided to change the line up.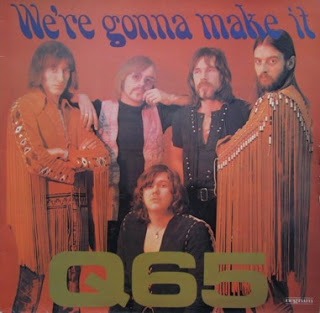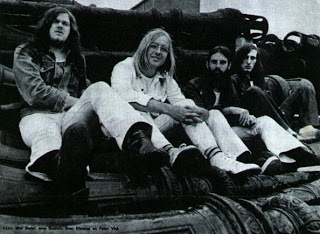 Well after a long time you decided to record again and you released Trinity and in Revolution 2002.
Revolution 2002 is the same story as Revival. Willem was dead and cremated in 1997. We contributed to a TV item classic albums Revolution. So Willem decided he wanted an unplugged CD to score some money as result of the success of that TV item.
What are some of your future plans?
I'm planning to die, hahaha, 67 years old now. but my liver is still growing, hahahah!
I think we covered the whole story about Q65. Would you like to share anything else? 
Live your life and live by the ten commandments, hihihih.
– Klemen Breznikar