Electric Citizen interview
After bursting to the American heavy rock forefront with their 2014 debut album
Sateen
, Cincinnati four-piece Electric Citizen already released their third album.
When and how did you all originally meet?
Laura Dolan: Ross and I are partners, we met Nick and Nate through the Cincinnati music scene. Ross wanted to start a heavy project with me, and called in Nick and Nate because we really respected them as musicians. We get along well, which makes everything a little easier.
Can you share some further details how your latest album Helltown was recorded and released?
We recorded at our producer Brian Olive's newly built analog recording studio; a converted house in the woods in Northside. I believe we were the first band to record an album there. It was a big step up from his basement studio where we recorded our first two albums. The same analog equipment, but refreshed with more options and space to spread out.
Brian is Cincinnati based but has had a long career in music, including playing in the Greenhornes, Soledad Brothers, and writing and performing on the latest Dr. John album; for which he won a Grammy. He's a good friend with a great ear for music.
On our last album we put a lot into the production, but learned we preferred the simplicity of our first. So we took the same steps, had Brian mix everything at his studio, didn't overcomplicate it or polish it, just let the music be what was recorded.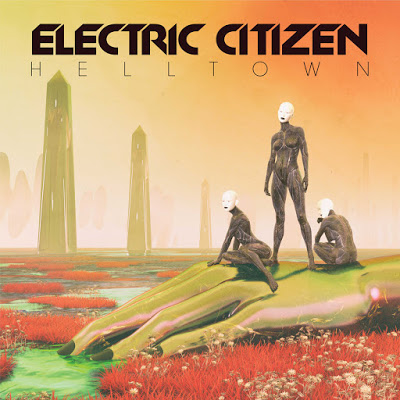 It was released by
RidingEasy
, who we've been with since
Sateen
. We've both grown a lot since then.
What does the name "Electric Citizen" refer to?
It's from an Edgar Broughton Band song called "Death of an Electric Citizen". I'm so fascinated by living in a time where technology is changing humanity in a way we've never experienced. We're a social experiment in real time. Electric life in an electric world.
What would you say influenced you the most to record this album?
The juxtaposition between modern times and our ongoing obsessions with the past. Everything seems to be a remake/retake nowadays. It's remarkable to me that we continue to repeat ourselves in this nostalgic sort of way. Perhaps because we're in the beginnings of this new century, everyone's searching for where to go next. Our music is a self aware version of this. Go find your hero's and bring them to the future. Learn from the past but do not copy it.
Can you elaborate the formation of Electric Citizen? What can you tell us about your debut from 2014?
We never expected anything from this band, we just wanted to write and record music like we wanted to hear. Our original EP picked up steam on Reddit and we did this little tour where the only merch we had to sell were buttons; we had no idea what we were doing! Shortly thereafter we landed a record deal and a booking agent, and we've been touring and making music ever since. We've learned the hard way on most everything, but it's made us closer; feels like a family.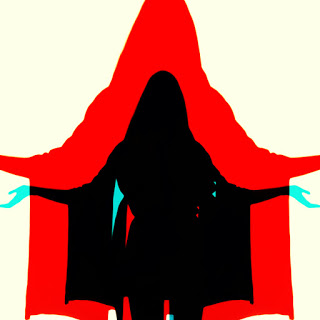 How would you compare Sateen and Higher Time to your latest album?
Sateen was recorded on a very small budget in less than a week, we had no money or time to fuss, and I think that's what made it great. The flaws became character, which felt sincere and authentic.
Higher Time allowed us more time and money to experiment, but we learned just as much about what we don't like as what we do.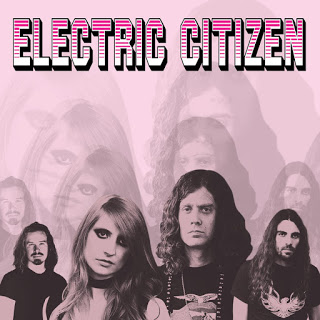 Helltown was in many ways a return to the simplicity of Sateen, we write and record best when there's no pressure on us to be one thing or another.
Is anyone part of any other musical project?
We're all dedicated to this one, though we have been playing with the idea of starting a side project. Something that pushes the boundaries a bit more.
Who are some of your personal favorite bands that you've had a chance to play with over the past few years?
It will be hard to top Arthur Brown for me, he was revolutionary for his time. The Godfather of shock rock. Fu Manchu will always hold a special place because they were our first big tour. Opening for Joan Jett and Kind Diamond are also highlights. Joan Jett watched our set from the side of the stage, and stuck around to compliment us. When I met her I was a blubbering idiot, it really doesn't get any cooler than her.
What are some future plans?
Playing Psycho 420 in April. Booking a tour to Europe in May, playing a bunch of festivals over there. Really looking forward to getting back over the pond, it's been a few years. We're well on our way to making another album, but we're going to take our time releasing it, no compromises.
Let's end this interview with some of your favourite albums. Have you found something new lately you would like to recommend to our readers?
My advice is to listen to loads of different music, know history, know your influencer's influences, but don't forget modern music; there's a lot of great stuff going on right now in many different genres.
Thank you. Last word is yours.
I think it's really important for people to not get too caught up in the turmoil of current events, look around for fucks sake! The fact that you are living in this form, in this space and time, ought not be taken for granted. Enjoy the hell out of it.
– Klemen Breznikar
© Copyright http://www.psychedelicbabymag.com/2019