Mad Timothy – 'A Very Snug Joiner' (2018)
Completely unknown dumpster dive acetate rescued from a US thrift shop. Best guesses at the label suggest it may have been recorded in the late '60s/early '70s, but it could just as easily have been a bunch of teenagers goofing around in their basement last month who planted the sleeveless album in their local pawn shop.
---
Attempts to contact members of the band have so far proven fruitless, but once news of the release spreads, the label hopes someone will step forth. In the meantime, what we have here is an apparent demo that never made it past the acetate stage. Having run through all the disclaimers, it's not a bad little album, boasting decent, stoner-type vocals, lightning fast solos, and surprisingly strong production values (although, admittedly, the label gave it the once over twice to clean up the sludge and scuff marks!)
"Drain Pipe" has a nice, laidback bluesy vibe, which continues on the harp-driven 'Find My Place'. Opener 'Strong Enough' suggests the lads were big fans of Blue Cheer, although the disconcerting, jazzy piano solo in the middle will certainly cause some serious headscratching! The band seem a little unsure of where the song should go, so they end by just whipping up a frenetic, no-holds-barred jam!
Dylan's 'Master of War' is certainly an unusual cover and it gets a rather straightforward reading, but the title track is another kettle of fish altogether, sounding more like a live recording of a bong party in the band's basement. Definitely a case of "you had to be there", although after hearing it you'll probably wish you were! Finally, the centrepiece, an 8-minute, dirgey, bluesy trudge through the Slim Harpo standard 'King Bee' may be the slowest version ever recorded, with piano and finger-bleeding solos and narcoleptic vocals to entertain you along your trip.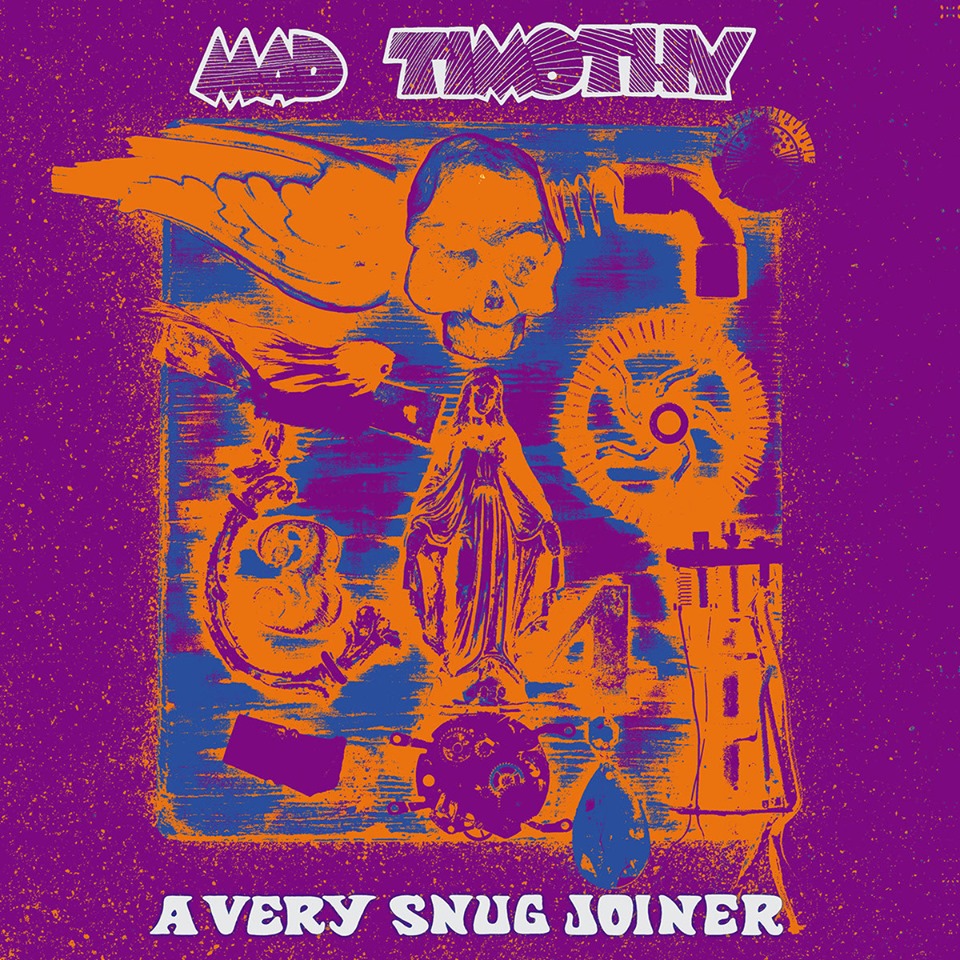 Overall, this will appeal to fans of tasty air-guitar solos with strong songwriting and a crunchy, bluesy swagger. I just wish they had a better roadmap for their songs and wouldn't keep changing direction mid-song. It makes for a disorienting listening experience, and not always in a good way! Still we do hope the band members are still alive and one or more will come forth to give us more details!
– Jeff Penczak
Mad Timothy – 'A Very Snug Joiner' (LP on Out-Sider/Unknown Recording Date)