Love interview with Johnny Echols
In-depth interview with Love's Johnny Echols
---
Your roots go back to 1963 when you, along with Arthur Lee and Billy Preston, formed a high school band known as the LAGs aka LA Group.
Actually, Billy Preston and I formed the group while freshmen in high school. We played mostly at school assemblies and talent shows. Arthur, who was more interested in sports at the time, attended one of those assemblies and noticed all of the attention we were receiving from the young ladies in the audience and asked if he could join our group. After a lot of back-and-forths and blow-back from Billy and the other group members, Arthur came-on-board as a percussionist, mainly a "conga" player.
At a certain point the group also featured Jimi Hendrix, but soon Hendrix and Preston moved on to do other things. What do you recall from playing with Preston and Hendrix?
By the time we met Jimmy James, aka Jimi Hendrix, Billy had left the group to focus on his burgeoning career as a Gospel performer. After Billy moved on, Arthur, who had taken piano and accordion lessons for a number of years switched over to the organ. We met Jimi, at the California Club in Los Angeles, where we were members of the House Band. Jimi had come by to audition for a job playing guitar with the O'Jay's, who were performing at the club. He didn't get the gig, but he joined us briefly as a member of that House Band. Though no longer a member of the group, Billy would often come down and join us… there were even a couple of instances where we were all on stage together.
Together with Arthur Lee you continued to play and former Byrds roadie Bryan MacLean eventually joined you.
After high school, Arthur and I continued playing together through numerous personnel changes. Our group used different names depending on where we were playing. We were the LAG's (Los Angeles Group) when we played fraternity parties, Henry Vestine later of Canned Heat was part of that particular lineup, which was mostly a cover band. When we played at weddings, bar mitzvahs, etc. we were called the American Four.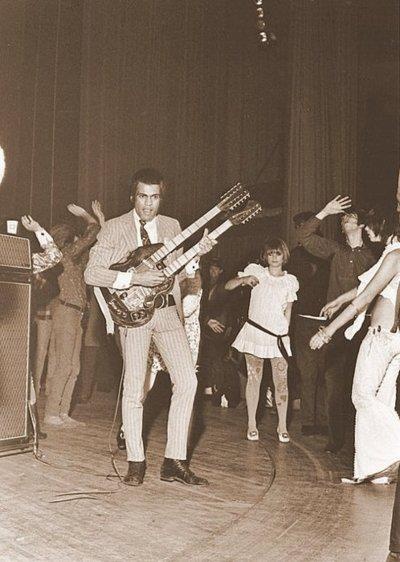 John Fleckenstein who later became a member of the Standells and Bryan MacLean, a former Byrds roadie, joined our ever-changing cast of players, and we became the Grassroots. The group began playing clubs in Hollywood and the greater LA area. One such club was The Brave New World on Melrose Ave. As a plus, albeit a game-changing plus… Bryan brought with him a large number of Byrds followers who had been labeled the Sherwood Forrest crowd by a writer from the LA Times, due to their colorful attire. Lead by world renown and controversial artist Vito Paulekas and screenwriter Carl Franzoni, they were a large group of dancers who were once ubiquitous at Byrds gigs and now they were out in full force at Love gigs. We had arrived, the group was now playing to overflow crowds.
At first you were called the Grass Roots and later you changed it to "Love". Was there a certain creed behind the name?
We were the Grassroots, until a serendipitous encounter with Lou Adler. Bryan and I were on a break at the Brave New World, where we, were appearing nightly, clearly billed as the Grassroots. A gentleman whom we had seen at the club a number of times, walked up to Bryan and me and introduced himself as Lou Adler. Accompanied by a stunning young lady, he began complimenting us on our group. He was effusive in his praise, stating that we were going to be huge and that with his help we could become the next Beatles. Truth be told, he was a bit inebriated and all of his over-the-top rhetoric seemed more about impressing the chick with how important he was than signing us. Being that we didn't know who he was anyway, we didn't take him very seriously. After several minutes, Bryan interrupted him and said our break is over and he should speak with our manager. As we turned to walk back inside, all hell broke loose. Adler began screaming and cursing, how dare we disrespect him like that, didn't we know who he was? He then said something that caused us both to start laughing… "You'll never work in this town again!"
A couple of months later, one of the regulars at the Brave New World came up to Arthur and me at Canter's, a local eatery and musicians "hang-out" and told us how much she loved our new record. Since we didn't have a record out, I asked her what she was referring to. She told us that she had heard a song on the radio called "Mr. Jones" by the Grassroots and everyone assumed it was us. As it turned out, Lou Adler had produced and released a record called "Ballad of a Thin Man", by Bob Dylan. And he had purposely appropriated our name in order to get our substantial fan-base to go out and buy it, thereby giving it a huge bump in sales. His subterfuge worked… and the record quickly moved up the local charts, due to a large number of purchases by our unwitting fans.
We spoke with a couple of Attorney's and were told that though we would likely win, it would be a very expensive proposition to fight in court and that we would be better off professionally by simply changing our name. We were advised, in no uncertain terms, that Mr. Adler was a very important, and well-connected figure in the music industry. After serious thought, we began considering several different names, we decided on Love. Again, on the advice of those very good lawyers, Arthur and I, filed the necessary paperwork to legally trademark our new name. And that's how the Grassroots became Love.
Drummer Alban Pfisterer would join the group along with bassist Ken Forssi and Love officially began. It went really fast from here on and you got an incredible four albums deal with Elektra Records. What can you tell us about your relationship with Elektra Records?
Jac Holzman, president of Elektra Records, at the behest of Herb Cohen… flew to LA from New York and came down to the club known as Bido Lito's for the express purpose of hearing the group Love play. Jac was impressed with our sound, our look and the huge crowds we were drawing, so he asked if we would hear his proposal. Arthur, Bryan and I accompanied Jac to Canters, to hear his pitch. We seemed to hit it off immediately. Of course, he told us how great we sounded and how much Elektra could do for us. But the thing that clinched the deal, was Elektra's agreeing to allow us to own our own publishing, which none of the other Record Companies were willing to do. Publishing is where most of the money in the music business is, so that was a really big deal, a couple of days later we signed on the dotted line. However, that promising relationship began to deteriorate almost as soon as the ink dried on the contracts. When we arrived at Sunset Sound a couple of weeks later to record the first Love album, with Jac acting as producer and Bruce Botnick as the engineer, Jac began making suggestions about which songs we should play, how we should play them and otherwise insinuating himself into the business of our group. We were still very young, so the much older Jac Holzman, began trying to manipulate us, by playing us against each other in an effort to gain the upper-hand and get us to see things his way. It absolutely did not work, though he found Arthur to be far more agreeable to his suggestions than either Bryan or me.
Who were the band's major influences?
We all had very eclectic tastes in music. Bryan was deeply into Broadway show tunes as well as folk and Bluegrass. Kenny loved Surf music and Rock. Snoopy, was into what would be called "Alternative" music today. Michael was really into Jazz and Arthur and I loved old-school Blues as well as Jazz, Folk, Country, and Soul. To answer your question… John Coltrane, Miles Davis, Jimmy Rogers, Delmore Leonard, Bob Dylan, Hank Williams, Little Richard, Chuck Berry, the Coasters, the Byrds, and James Brown were all major influences.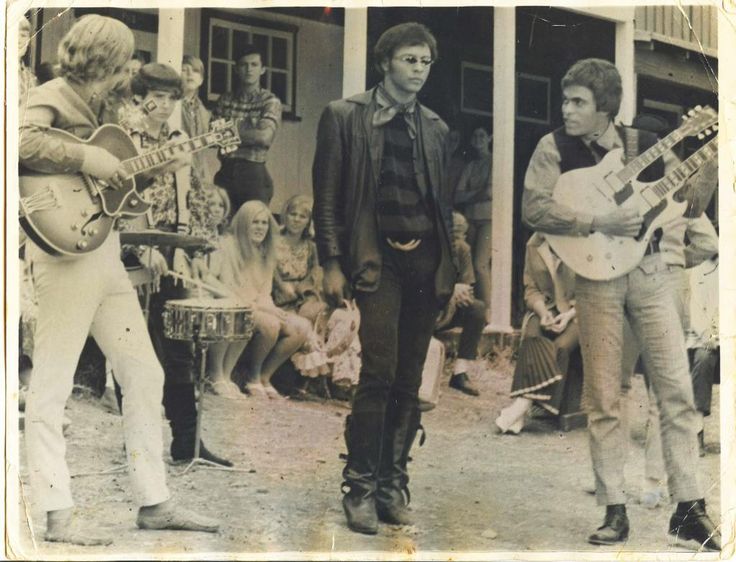 Did Love play many gigs? What were some of the venues you played? Who were some of the artists you appeared with?
We played hundreds of gigs over the years with groups such as… the Doors, Iron Butterfly, the Seeds, Canned Heat, Janis Joplin, the Grateful Dead, Janis Ian, Arthur Brown, the Chambers Brothers, Procol Harum, Pink Floyd, the Zombies, MC5 and countless others. Love also played many, many venues including, The Hollywood Bowl, The Palladium, The Whisky, The Fillmore, The Royal Festival Hall, The Earl Warren Show Grounds, The Santa Monica Civic Auditorium, The Dallas Convention Center, The Shrine Auditorium, to name just a few.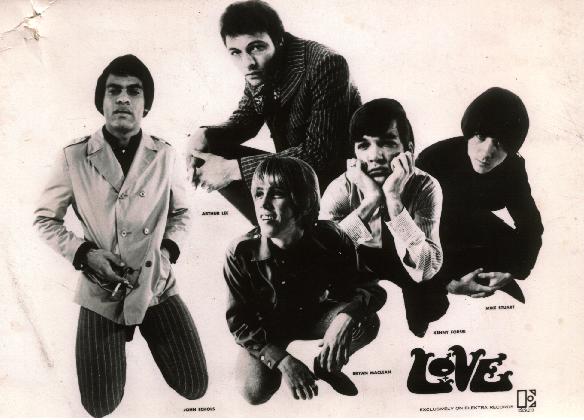 What inspired you to start playing music? Do you recall the first song you ever learned to play?
They had a thing called Show and Tell, in elementary school, where a student would bring an item from home to Show the class and Tell them all about it. A friend named Danny Okin, brought a Harmony Sovereign, acoustic guitar, as his contribution. For some reason, Danny was called to the Nurse's station and he asked if I would watch his guitar while he was away. He handed me the guitar, I strummed it and fell in love. The vibrations against my body affected me in a way that's hard to describe… it was simply magical, the beginning of a love affair that has only grown stronger over the years. The first song I learned to play was "Honky Tonk" by Bill Doggett.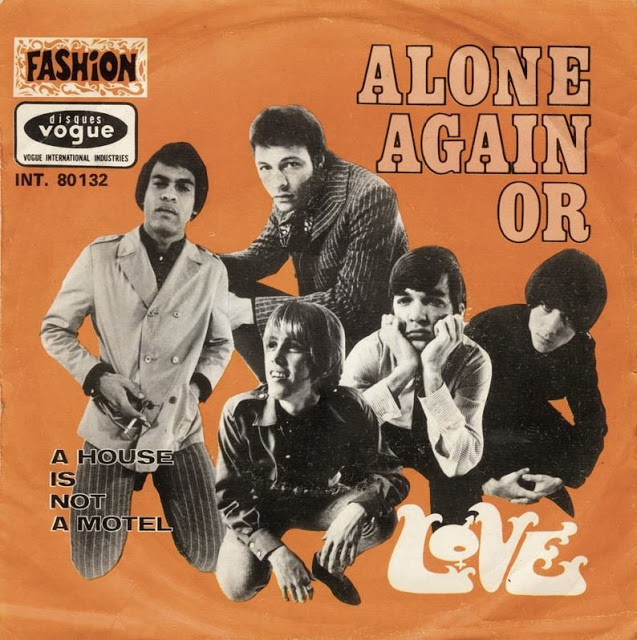 What was the first record you bought?
That would have been the above mentioned "Honky Tonk"!
"We were a really, really loud, brash, guitar-driven group with a distinct "live" sound."
What do you remember from recording all those albums? How long did the sessions last? Would you share some recollections from the sessions? How pleased were you with the finished product?
The first Love album should have been very easy to record, it was straightforward Rock & Roll and since we'd been playing those songs every night for over a year, we came to the studio well rehearsed, prepared and ready to Rock. However, we were quickly disabused of the notion that this was going to be easy. Jac Holzman was basically a folk music Engineer/Producer and Bruce Botnick at the time seemed more comfortable recording Movie Soundtracks or soft rock groups like the Doors, and vocal-centric groups, like the Beach Boys. At the time, we were a really, really loud, brash, guitar-driven group with a distinct "live" sound. They simply were not able to credibly capture that sound in the studio or replicate it on the record. Rather than letting us play the way we played, they kept trying to get us to turn down, or change our settings so they would be more in keeping with the way every other recording was made, which was clearly not "our sound."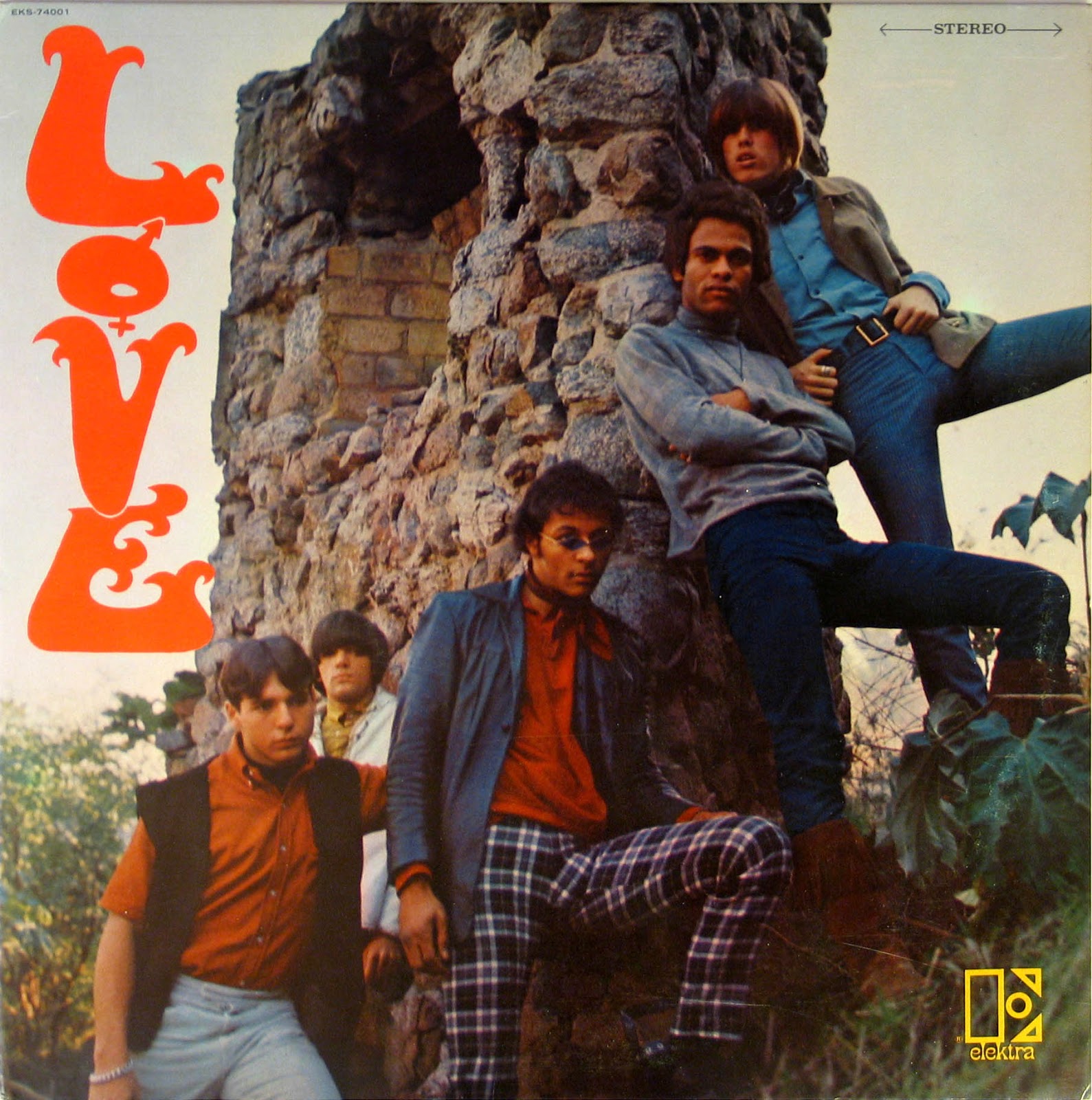 They were old-school and set in their ways, their mantra was "we'll fix it at mix-down." We wanted the spring reverb and the jangly guitar sound on tape, in real-time and not added later. Studio reverb would have sounded much too clean for the stark, "minimalist" record we were trying to make. I had been a studio musician since I was fourteen, working with Phil Spector, Bumps Blackwell, Bob Keene etc. I cut my teeth at Gold Star studios with engineers like Stan Ross, and Larry Levine, I was certain they would know how to get the sound we wanted. The incessant push-back from Jac and Bruce was not helpful, we were not happy campers. This was turning out to be a far cry from the way we expected things to go. After the tracks were completed, mixed-down and mastered, the record sounded okay, but everyone in the group thought it could have sounded so much better. We had often talked about going back in the studio and doing it right… but of course, that never happened.
"Love, as a group had very eclectic tastes in music."
"My Little Red Book" single was pretty popular and launched your debut to a wider audience. After a while you went to the studio and recorded two of the most amazing albums. First being Da Capo and a bit later Forever Changes. It was 1967 and in just one year you managed to release two albums. Was there something special in the air?
As I mentioned before, Love, as a group had very eclectic tastes in music. We all lived together in a sixty room "Castle" where we played and wrote music daily. We collectively plotted a course that we thought would show our diversity as musicians. The first album simply titled Love was a loud, raucous, minimalist, Rock Album. The second album, called Da Capo, was a more refined fusion of Rock and Jazz. The third, album, Forever Changes, was meant to push the envelope in a whole other direction, with strings and orchestrations, a "grown-up" album. The fourth album (Unfinished) was to be a melding of Old School Blues, Jazz, and Rock.
"Everyone was allowed the freedom to experiment"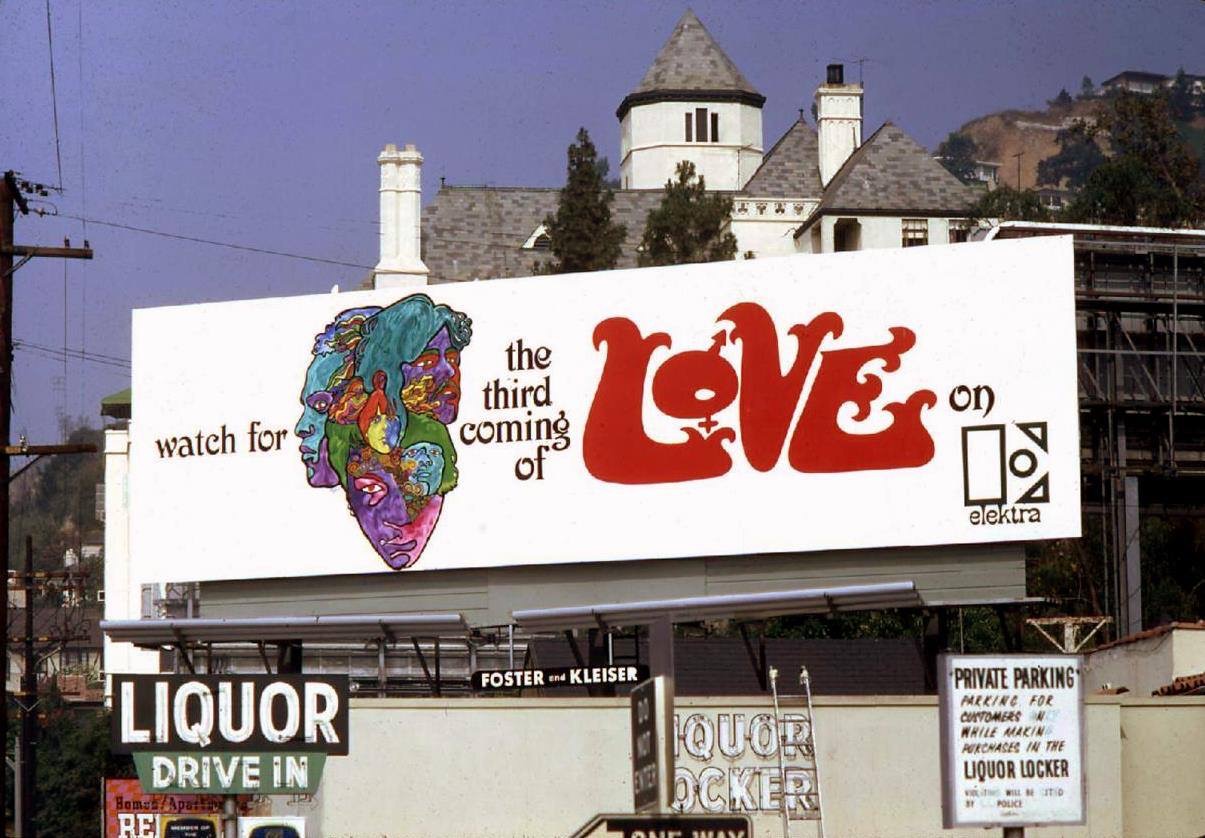 What do you recall from recording those two albums? Can you explain a concept behind it and help us get into the songwriting process?
Arthur Lee, was a phenomenal wordsmith, truly a world-class poet. And with Bryan Maclean, Kenny Forssi, Michael Stuart-Ware, and Johnny Echols, he was complemented by a group of really fine musicians, those dudes could righteously throw-down. The two of us through years of trial and error had finally put together the group we thought would go all the way. Arthur wrote the words and melody, and sang the vocals… and we, collectively, put those words to music. Each member of the group wrote their own parts, though Arthur offered suggestions from time to time, no one was told what or how to play, everyone was allowed the freedom to experiment and interpret the songs as they heard them, and it worked… the proof is in the body of work we produced.
"Jim Morrison and I were close friends"
Love and the Doors
Jim Morrison and I were close friends who often hung out together, so I found myself in a really difficult situation, he was constantly asking me to recommend the Doors to our Record Company, in effect vouching for him. Jim was someone whom I liked and enjoyed hanging with, but he was also an obnoxious, unreliable, unpredictable drunk… and that was the quandary I found myself in.
Fast forward several months… It was no secret that Love was unhappy with Elektra Records, so when we began receiving serious entreaty's from MCA Records to leave Elektra and sign with them, we thought we had found the answer to all of our problems. MCA was huge, they had the financial wherewithal to promote us properly, and unlike Elektra, they had an extensive distribution network, and would help us to garner nationwide radio airplay; as well as supporting our tours… this could be a game changer. There was one problem, there was no way in hell Jac Holzman would release us from our contract, we were his entry into the game, we gave them the profile necessary to sign other groups. After several conversations with our lawyers, who advised us that it just wasn't going to happen… Arthur and I began putting together a plan. If Elektra had another successful group, they just might be amenable to MCA purchasing our contract. So the two of us came up with the brilliantly naive and boneheaded idea, that if we hooked them up with the Doors, they would let us go. So we invited Jac to come to Hollywood and see this fantastic group, called the Doors.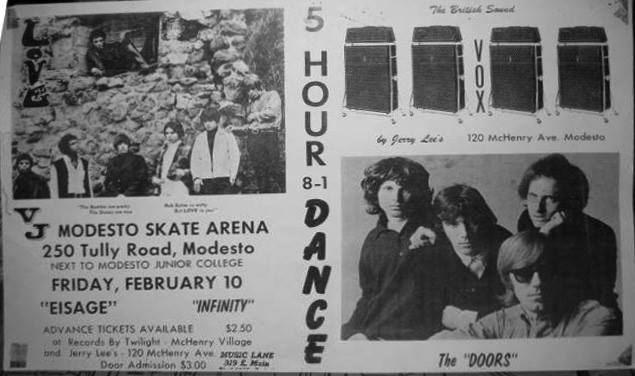 Jac came out from New York and saw the Doors at the Whisky, he absolutely hated them, Jim was drunk, slurring his words, grabbing his crotch and being a complete asshole. Undaunted, we somehow convinced him to see them again, and just like before, he hated them, his only words to us were "at least he wasn't drunk!" Jac returned to New York. About a month later he was back in Los Angeles on other business and we asked him to give it one last shot, and he surprisingly agreed, we were told later that he agreed because he wanted to see the Iron Butterfly, who were playing the same night.
On this trip, Jac was accompanied by Paul Rothschild who had seen the Doors before and thought they showed promise. This time was different, Jim was sober and on his best behavior because the Iron Butterfly were playing that night, and his sense of rivalry was on full display. There was a huge crowd, with an abundance of young ladies… Jim was in his element, he put on a Rock Star clinic. This time Jac got it, he saw what we all saw, a group on the verge of Super Stardom. He got Ronnie Haran to make the introductions, both he and Paul made their pitch and Elektra signed the Doors. While the Doors were in the studio, with Paul Rothschild producing their first album, we were being informed that Love was not going anywhere… we had shot ourselves in the ass with a bazooka!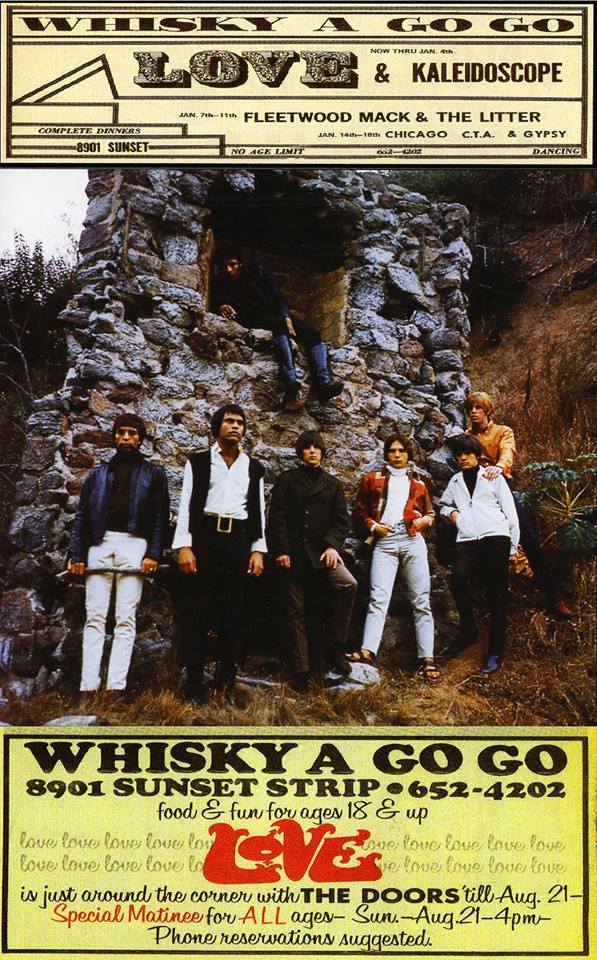 Would you share your insight on the albums' tracks?
Da Capo
"Stephanie Knows Who"
Arthur and Bryan were "seeing" the same young lady, Miss. Stephanie Buffington, so there was a bit of rivalry between the two of them. We all went to the beach one day and Stephanie was wearing a rather skimpy bikini. Arthur asked her how she got the wavy marks on the lower left side of her stomach. She told him a tiger had scratched her when she was a young girl. Soon after… Arthur wrote a song about her, featuring the line "aches and pains they clawed your side, a tiger did you said he did" we were pretty naive at the time so we accepted her explanation without question. I believe it was David Crosby, who finally wound up with the girl and Bryan found out through David, that those (claw marks) were actually stretch marks from an earlier pregnancy… hey, it was still a great song lyric that people often ask about.
"Orange Skies"
"Orange Skies", was originally a kind of show tune that Bryan wrote, though his version was much different than the record. When we were putting together the songs for Da Capo, Bryan showed us some of his songs, everyone liked "Orange Skies", but it was much too choppy and "show tune-ish" for us to record. So after a lot of changes and rewrites, the song developed into a Jazzy, Gary Mcfarland like tune which was in keeping with the tenor of the album as a whole, and that's the version you hear on the record.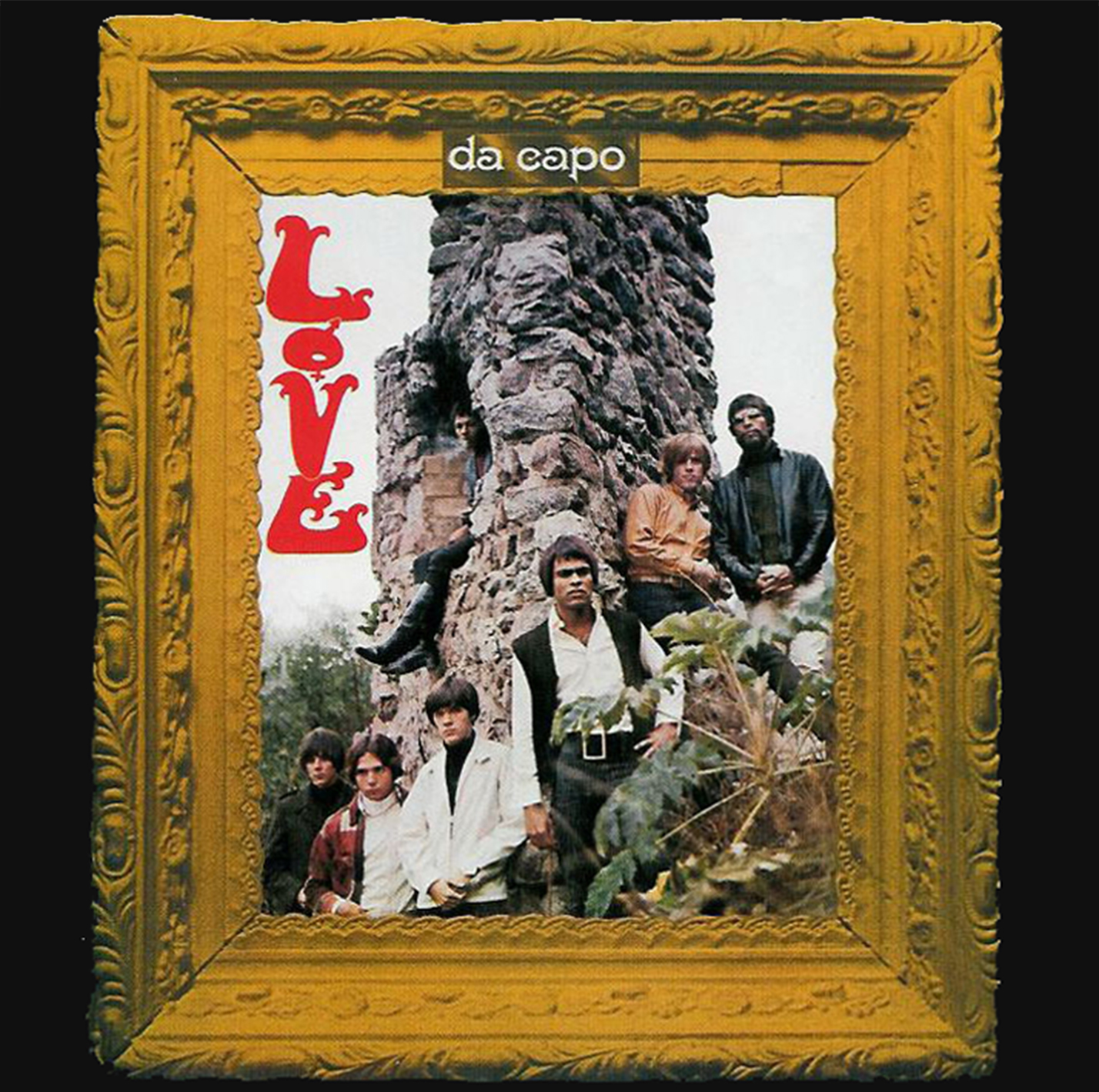 "Que Vida"
This tune had a catchy, Bossa Nova feel, the chords were from a totally different song that we had started working on at the Castle, but never finished. The chords were also in the Gary Mcfarland vein, with an airy Brazilian sound, and much to the chagrin of Paul Rothschild, we actually put this song together in the studio. Paul didn't really like the song, nor was he too pleased with the direction the group was going in musically. He was under the impression that we were going to be doing a record much like the first Love album. Actually, we didn't really know the man or his work, we only hired him because Jac Holzman told us that Paul had recently been released from prison for selling several kilos of pot, so we thought he was cool.
Sensing how unhappy we were with the way the first album turned out, Jac Holzman felt that a new studio RCA, with a different engineer, Dave Hassinger, who had worked extensively with the Rolling Stones and many other Rock groups, would be a better fit for us. He also felt we would be happier with a more seasoned Rock & Roll Producer, so he brought in Paul Rothschild, not realizing that we were going for an entirely different sound.
"Seven & Seven Is"
"Seven & Seven Is" is, was meant to be a loud, jarring, nonstop cacophony of sound, i.e. controlled chaos. Recording it was a long, loud, physically exhausting trip, and of course, Jac Holzman and I were again at loggerheads. I insisted on using the vibrato "live" on the track and not added-on during mix-down as is usually done, and he could not understand why. It would have been so much easier to add the effects after the song was on tape. I tried explaining that the sound, was the song and that it was necessary for the drums and guitar, (with the vibrato on) to play off each other during the recording, in order for it to have the desired effect. Snoopy could not slow down for even a millisecond or the whole track would drift off meter until it was unusable. This was pre-click track, so drummers were not accustomed to playing to a relentless, unwavering beat. Poor Snoopy was totally frustrated trying to keep time with my guitar's unrelenting vibrato. We also needed to play really loud, so we had to record in the large studio normally reserved for orchestras. Kenny was at one end of the studio and I was at the other, so as to keep Kenny's bass from totally bleeding into the guitar track. I've never worked so hard on any one song, ever! By the time we called it a day, we had done seventy plus takes and over twenty false starts. But when we finally heard the finished song, everyone, including Jac, agreed… this was one kick-ass record and Snoopy did a wonderful job.
"The Castle"
This was another song about the ongoing rivalry between Arthur and Bryan, who were once again vying for the affections of the same girl "A my love, B my love, so hard to choose, if I were in my mind, it I would use." The young lady in question was Miss Pamela Courson, this time Arthur got the girl, though she wound up with Jim Morrison a few months later. "The Castle" features some notable fingerpicking and some very cool interplay between Bryan, Kenny, and me, and a beautiful vocal performance by Arthur.
"She Comes in Colors"
"She Comes in Colors", was written for another one of Arthur's girlfriends, this lovely young lady was named Annette. She would always wear bright, colorful clothing, hence the title. I would imagine that he was relieved not to have Bryan lurking in the background trying to steal his chick… Annette was all Arthur's.
"Revelation"
"Revelation" was formerly known as "John Lee Hooker," a song that I had written during our days playing frat parties, that's me on vocals. On a few occasions, we played that one song the entire night, though normally it was only about an hour long. I'm pretty sure it was one of the first jam songs, where everyone would take extended solos. We picked that up from Jazz musicians, after finishing their solo, each musician, in turn, would simply walk off the stage, until only the drummer was left… he would do a kick-ass drum solo and he too would leave the stage. The version on Da Capo is not nearly as interesting as it was before Paul Rothschild cut and spliced an hour-long jam into eighteen minutes. The finished record is missing a lot of great solo's and everything is totally out of context.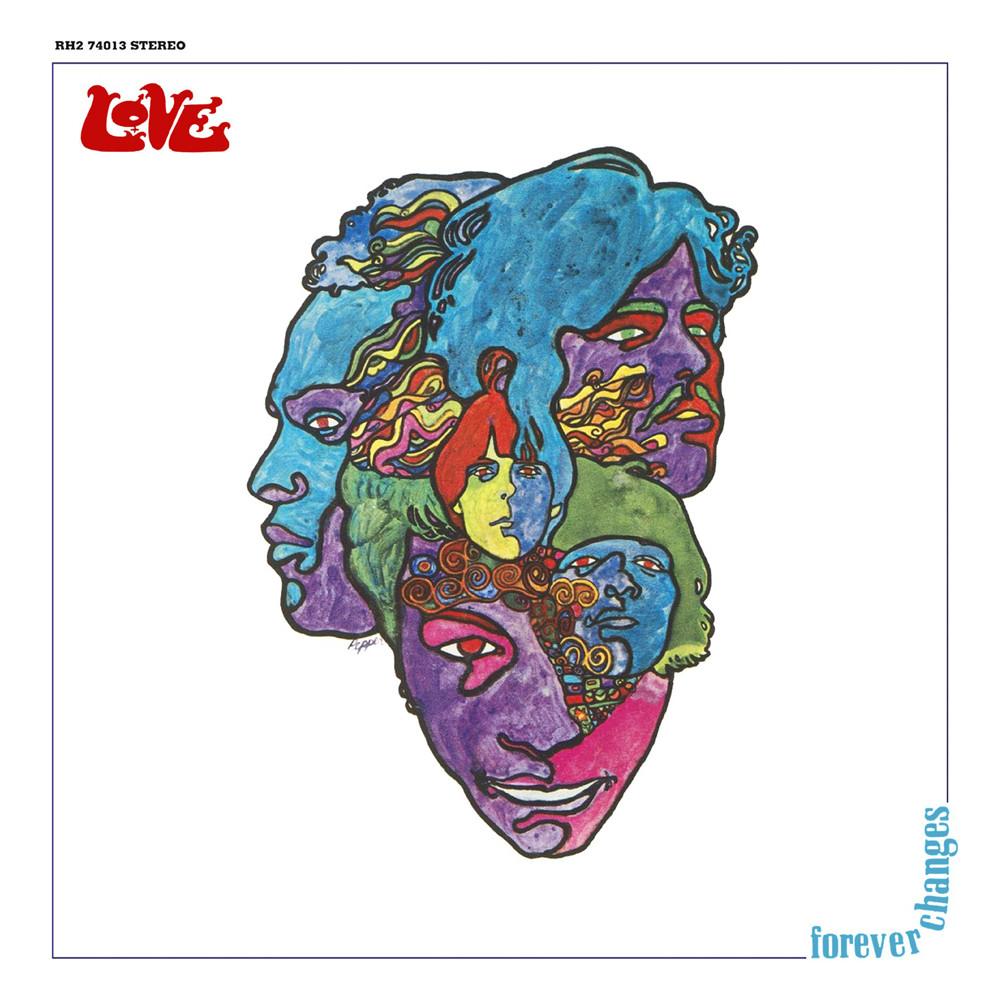 Forever Changes
"Alone Again Or"
"Alone Again Or" was written by Bryan Maclean, it initially had a sort of bluegrass feel, the intro was written to be played on the banjo. When we began working on the arrangement with David Angel, we determined that there may be a couple of problems. First off, neither of us played banjo, after renting an instrument, Bryan and I both realized that our banjo playing left a lot to be desired, in fact, we sucked. We considered bringing in a studio banjo player but quickly abandoned that idea after noting we would be unable to play the song live if we did that. I was sitting in the corner noodling, getting my fingers warmed up by playing a few Spanish riffs and Flamenco runs, when David said, "why don't you play those kinds of runs on Bryan's song?" So Bryan, David, and I sat down and basically reworked the entire song, sans banjo. I played Spanish riffs and flourishes, complemented by a Mariachi like trumpet part. After a lot of back and forth, "Alone Again Or", morphed into the magical song you hear on the album… our inability to play the banjo was a blessing.
"A House Is Not a Motel"
This is one of my favorite songs because it gave me the chance to play two guitar solos. I did the first solo in a couple of takes, everything was going great until it wasn't. As I started playing the second guitar solo, I began noticing a crackling noise in my headphones, and it kept getting worse until I could no longer hear the first solo. They attempted to fix the glitch, but nothing worked. So we would either have to omit the second guitar solo altogether, do it another time, or figure out a way around the problem. I could hear the bass and drums, but not myself. Arthur came up with the novel idea of giving me hand signals, letting me know when to play higher on the neck and when to play lower. And that's just what we did, I watched Arthur, who could hear everything from the booth, he gave me signals by raising his hands when the first guitar was playing in the upper register, and lowering his arms when I needed to player lower on the neck, that was how I finished the track. This turned out to be some of my best work, and I think the resulting guitar interplay sounds great.
"Andmoreagain"
This was one of the few times we used studio "tricks" on one of our songs. Everyone thought the song would sound better if Arthur's voice was slightly higher, so the track was sped up a tiny bit in order to change the pitch of Arthur's voice, just enough to give his vocal performance a kind of enhanced high-end articulation, I think it sounds great. Even though the speed change is barely perceptible, a few discerning listeners have noticed it.
"The Daily Planet"
Guitarist, Billy Strange, and Drummer, Hal Blaine of the Wrecking-Crew joined Bryan, Kenny and I… on "The Daily Planet", though Michael Stuart-Ware, swears Jim Gordon played drums on the track, I had worked with him numerous times over the years, and I can state unequivocally and with absolute certainty that Hal Blaine played drums on "The Daily Planet". This was the only track they played on.
"Old Man"
"Old Man" was written and performed by Bryan, I think he did a great job on vocals, he had initially wanted me to sing the part in a kind of Johnny Mathis Baritone, but after listening to both versions, everyone agreed that Bryan sang his song much better, and with a lot more conviction than I did.
"The Red Telephone"
"The Red Telephone" was and is one of my favorite songs, Arthur's vocal delivery is just superb. The man's mind was always working, even while relaxing at a Movie Theater. We had gone to one of the local art cinemas to see a movie called "Marat Sade." A phrase in the movie stuck in his mind "we're all normal, and we want our freedom." That beautiful, poignant, prescient song had its beginnings with that simple phrase.
"Maybe the People Would Be the Times or Between Clark and Hilldale"
There was a small cafe on the corner of Sunset and Hilldale, called The Eating Affair, that was often frequented by patrons of the Whisky which was located on Sunset and Clark. They went there mainly because the food, though not very good was really inexpensive compared to most other restaurants on the Sunset Strip, so Arthur dubbed the place "The Slop Affair." Most of their young customers just sat around drinking coffee and listening to music. They had a jukebox on the premises and you could hear "Love" songs blaring from the speakers day and night. The song is very interesting because, at the end of certain phrases, the last word isn't actually sung, but only implied.
"Live and Let Live"
"Live and Let Live"… opens with the line "Oh the snot has caked against my pants, it has turned into crystal" and goes on to paint a picture of a dystopian society marked by violence, mistrust, and tribalism, much like the times in which we were living. The songs rocks-out with some interesting interplay between Bryan on acoustic and me on electric guitar. It also features really cool rhythmic counterpoint by Michael Stuart-Ware on drums… I love this song!
"The Good Humor Man He Sees Everything Like This"
This song was a beautifully written Homage to James Moody and King pleasure, If you're at all familiar with the song "Moody's Mood For Love" you will recognize the influence. This is really a fun song to do on stage, I love watching the audience sing along. Again, poetry set to music, the arrangement, the orchestrations, and the performance, is simply another work of art!
"Bummer in the Summer"
This song has a very interesting rhythmic structure, it starts out as an upbeat countryish tune with some really cool finger picking by Bryan… that soon morphs into a kind of Bo Diddlyish R&B beat. It's about a relationship pushed to the breaking point by temptation. He was tired of meaningless one night stands and wanted a stable, monogamous relationship. She, on the other hand, being young and restless wanted to play the field. So he tells her in no uncertain terms, to "go ahead if you want to, I ain't got no papers on you." In essence, he's saying to her, if you want to go out with other guys, go ahead, we're not married, you're free to do as you please, but don't expect me to be there when you decide you're ready to settle down.
"You Set the Scene"
"You Set the Scene", was actually three different songs, that were never finished. Kenny Forssi, through his own initiative, put those unfinished songs together into one song, he did a fantastic job. There is some amazing, prescient, and timeless poetry, "for everyone who thinks that life is just a game, do you like the part you're playing" is, in my opinion, one of the best song lyrics ever written. I love this song!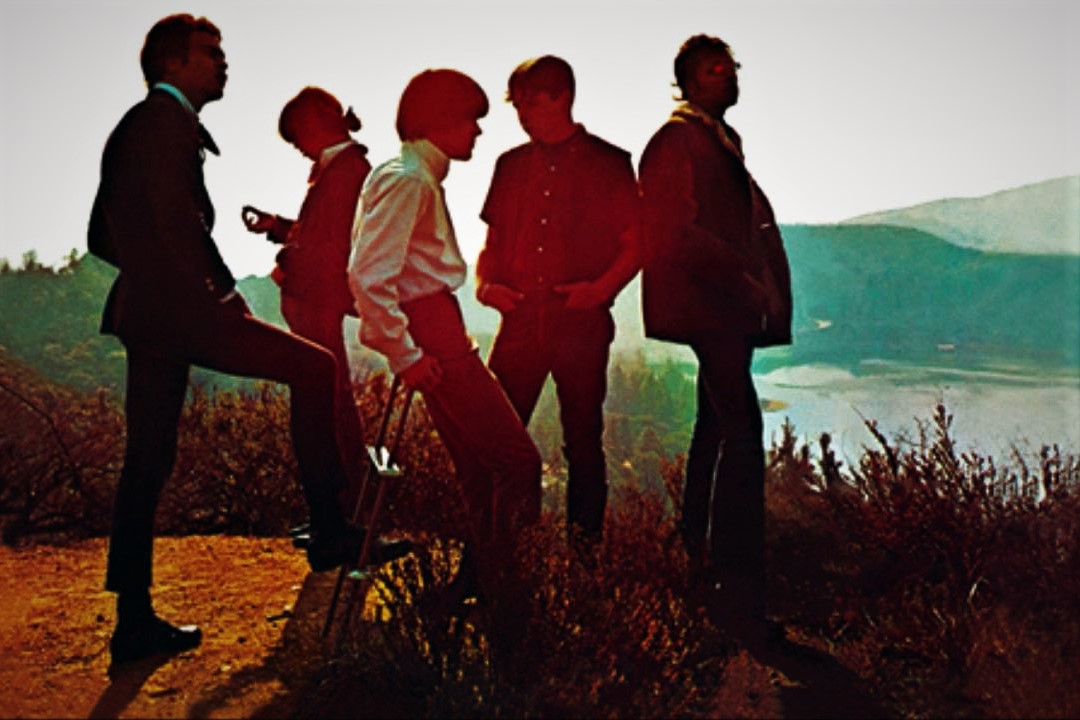 How did critics receive the albums?
We got burned several times by interviewers writing half-truths and many times, outright lies. So we were wary when it came to giving interviews. We may well have ended up hurting ourselves by refusing to play the game or appearing to be standoffish and less than serious. Though I never quite understood why the press at the time seemed to revel in making us out to be sinister and threatening… nothing could have been further from the reality in which we lived. Even so, the music itself, for the most part, received great reviews, especially in Europe and the UK, though for some reason, the first two albums garnered better reviews. It may have been because they were promoted much better, who knows. Later, of course, Forever Changes became the darling of the critics, showing up, at, or near the top of the desert island, must-have lists of most, if not all of the major music magazines, i.e Rolling Stone, Mojo, etc. A group of European Rock critics unanimously chose Forever Changes as the best Rock Album in history, over Sergeant Pepper, and Pink Floyd's, The Wall.
We were also given the honor of a permanent exhibit in both the Library of Congress and the Smithsonian Institute's Museum of African American Culture, as well as being inducted into the Grammy Hall of Fame. But I would have to say that the most surreal moment of all happened when through an official proclamation by the British Parliament, Forever Changes was declared the greatest Rock album of all time… a bit of hyperbole to be sure, though nothing in this life will ever match the look on Arthur's face when members of Parliament made the announcement at a ceremony and actually bowed down in honor of our group.
"Love didn't tour as often as our contemporaries, had a great deal to do with the fact that we were a mixed-race group in the sixties."
What was the reason for not touring outside of California?
There were many reasons, lack of Record Company support, the tremendous costs involved in taking a group on the road. But the main reason Love didn't tour as often as our contemporaries, had a great deal to do with the fact that we were a mixed-race group in the sixties. This country was really polarized back then, there were Jim Crow laws, segregation, race-riots, political assassinations, as well as the turmoil surrounding the war in Vietnam. There were many places in this country we just couldn't play, all of the South, most of Middle-America, and many parts of the Mid-West as well were simply off-limits to us.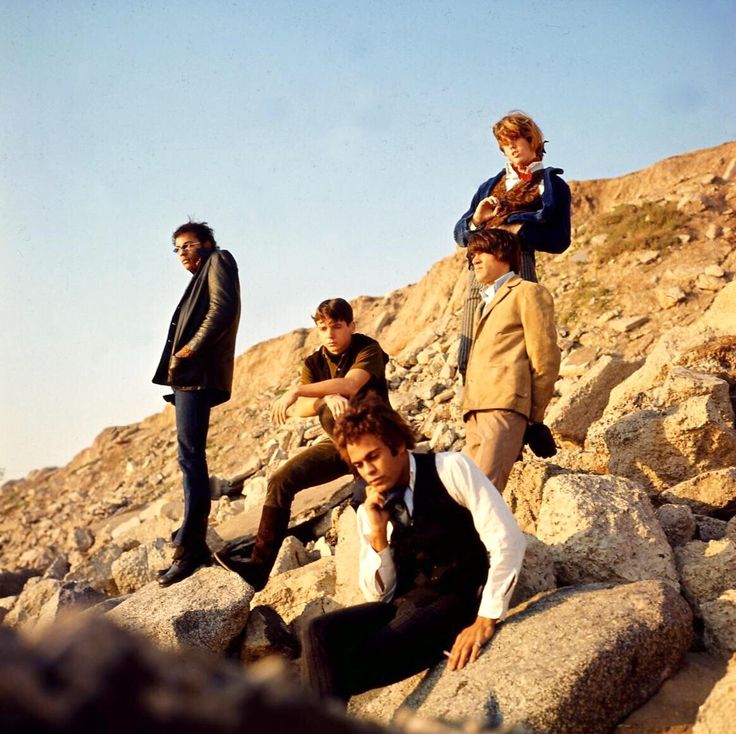 Arthur and I were young and headstrong, having been raised in bi-racial families, with parents and grandparents who drilled into us from childhood, that we should never, ever, tolerate racism in any form. So we simply were not prepared for what was to come, neither of us had the mindset or the maturity to handle entrenched bigotry the way others did; notably Jimi Hendrix and Sly Stone, who were older and better equipped to handle those situations. Jimi and Sly, came after us, at a time when things were changing, though they still were confronted with their share of racial problems, they dealt with them, and we simply would not. When promoters "suggested" we play to segregated audiences, we would have none of it. When our managers and agents asked us to "tone-it-down" and not travel with friends and girlfriends whose melanin content might be a problem to some… we became indignant and told them to go to hell. So even though we did tour sporadically in places like Dallas, Chicago, Detroit and Aspen to name a few, for the most part, we favored venues on the East and West coast's of the country.
It got quite tense between you and Elektra Records and also between certain members while recording those two albums… By the time of Four Sail, you were already preparing a departure from the band. What happened?
Actually, it all came to a head when we began recording Forever Changes, which was slated to be a double album, but at the last minute, Elektra decided that two albums with orchestral backing, would be too expensive to produce. So they decided for us that we would record the second part of the album as a separate project in a few months.
We were devastated by the cruel turn of events, especially Bryan and me. We had worked for months, writing and working out arrangements for twelve additional songs, that were all of a sudden not going to be on the album. So to show his extreme displeasure, Bryan chose to engage in a minor mutiny. He wouldn't play the songs written by Arthur the way he normally did, he sulked and made a complete ass of himself. In fact, he became so disruptive, the whole project was in jeopardy of being shelved.
Jac Holzman decided to show us who was in charge, by bringing in studio musicians to complete the parts that Bryan refused to play correctly. They also attempted to lay down complete tracks on a couple of other songs, in a futile attempt to just get the record finished. That turned out to be a disaster. Don Randi's Wrecking Crew were fine studio musicians, but they sounded nothing like us, this would never work. Gone was Bryan's signature fingerpicking, along with my Spanish flourishes, as well as all of the other little touches that made Love sound like Love. He finally learned the hard way, that each of us contributed to that sound and could not be easily replaced.
After Jac's power play backfired, and in an effort to try and recover from their self-inflicted wound's, we were each given a substantial bonus. They also agreed to sponsor a six-week tour of the east coast, to promote the album. And most importantly, they would allow us to finish the project without further interference.
So by the time we went back into the studio, we had worked out our differences and were well rehearsed, happy and committed to recording what we began referring to as our "Magnum Opus" we had learned a new phrase. Everyone played with the old fire, including Bryan. The studio was filled with laughter, and with the exception of "The Daily Planet", which included Billy Strange and Hal Blaine, we played the music on every single track on the album, Love was back!
However, unbeknownst to us, Jac had sowed the seeds for the group's ultimate demise, by surreptitiously offering Bryan a solo project as an inducement to finish Forever Changes. After returning from a six-week tour of the east coast, in support of the record. Bryan dropped by and told me about Jac's offer and that he had been in negotiations with Elektra while we were in New York, and they had finalized plans to record his solo album. I was stunned, pissed and completely taken aback, so I suggested (knowing full well what would happen) that we go and see Arthur and share the "good news" with him. So the two of us drove over to Arthur's house and told him about the arrangement. Arthur said "wow, man, that's fantastic, congratulations Bryan… You're fired!"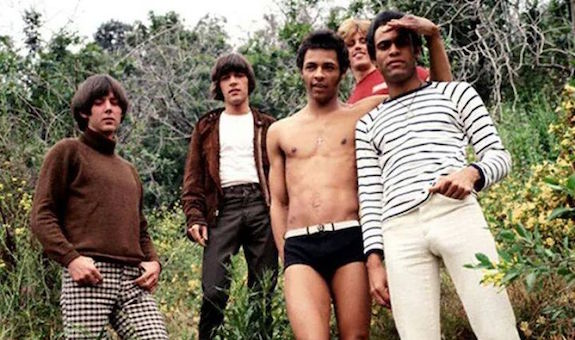 Have you been involved in any other musical endeavors?
I'm still involved with several aspects of music… I continue to tour and perform as Love (revisited) with members of Baby Lemonade' the musicians who toured with Arthur Lee in the nineties and which I joined in two thousand three… we have been together ever since. We did a sold-out tour of the UK in 2016 and will be returning to do a more extensive tour of the UK and Europe, in 2018. Besides working on finishing "Gethsemane" the title given to the collection of songs I wrote when we expected Forever Changes to be a double album. I'm also very busy as a studio musician doing recording sessions, as well as playing with my other group called Johnny Echols and the Medicine Hat blues band. I've got a full plate!
Would you discuss some of your most memorable moments in Love and what made them so?
Love was honored with permanent exhibits in both the Library of Congress and the Smithsonian Institute's Museum of African American Culture, as well as being inducted into the Grammy Hall of Fame. But I would have to say that the most memorable moment, came when through an official proclamation of the British Parliament, Forever Changes was declared the greatest Rock album of all time. A bit of hyperbole to be sure, but few things in this life have touched me as much as the look on Arthur's face when members of Parliament actually bowed down to honor our group.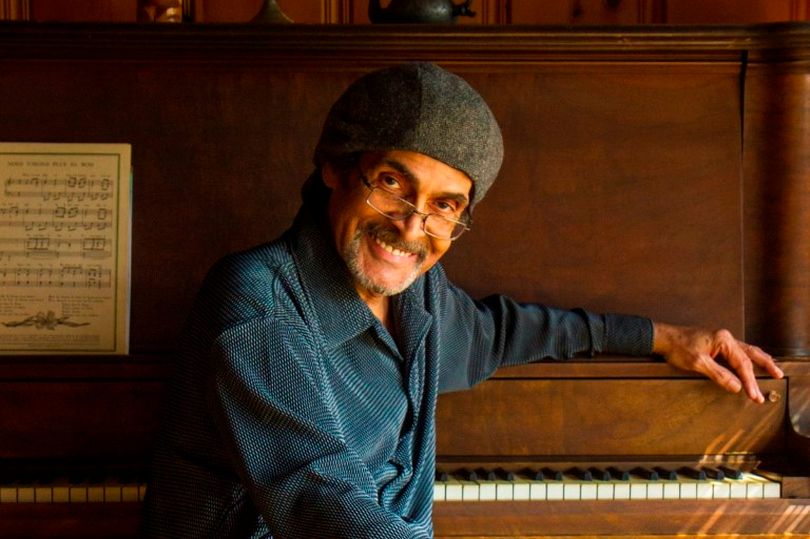 Thank you for your time. Would you like to send a message to It's Psychedelic Baby readers and your fans across the globe?
To each and every one of you who have listened to the music of and given love and support to the group known as LOVE… THANK YOU!
– Klemen Breznikar
All photo materials are copyrighted by their respective copyright owners, and are subject to use for INFORMATIONAL PURPOSES ONLY!