Jorma Kaukonen of legendary Jefferson Airplane and Hot Tuna interviewed
We believe, that introduction isn't necessary for one of the greatest guitarist of our generation, but still here's a short overview of guitar master. Kaukonen has a very rich musical history; from starting as a folky, that arrived at the scene of happening early on in the '60s and befriended all the well known musicians to his work with one of the largest bands of the '60s – Jefferson Airplane. In the '70s he formed Hot Tuna with his long time friend Jack Casady, who was also member of Jefferson Airplane. Their involvement with one of the leading psychedelic bands led to Hot Tuna, which was moving back to their roots. Both, Kaukonen and Casady were avid listener of old blues and folk songs and Hot Tuna offered interaction between their mutual love. Jorma Kaukonen is still active as ever. A few years ago we made an interview about their new Hot Tuna album (interview here) and today we'll be talking about his new solo album "Ain't In No Hurry", which is kind of an autobiographical piece, consisting of Jorma's love for very old songs, BUT you can also hear a few new tracks. We also managed to talk about surrealistic Jefferson Airplane years. Lately there were some rumours circulating about their reunion, but Jorma refute all statements claiming about possibility of getting back together.
You have a brand new album out 'Ain't In No Hurry', which came out on Red House Records. Album is a collection of classic American songs, blues, rockers and your originals. From very old songs to new ones. What's the story behind making this one?
Nature abhors a vacuum… it was just getting to be time. I realized that it had been five years since 'River Of Time'.
We could call this album autobiographical with strong concept about your life and what you became. From very old songs, that inspired you to some quite new. How did you decided which songs you'll include? They must have a special place in your heart?
I consider my repertoire as a part of my personal story at any given time, which is why I'm always honored when someone chooses to listen to my work. As you know, I really love old… to very old music. The images contained in that period material always strikes a responsive chord in my heart. The new songs that I wrote for this project just continues 'the tell.' I re-recorde Bar Room Crystal Ball because I wanted to give it an acoustic treatment.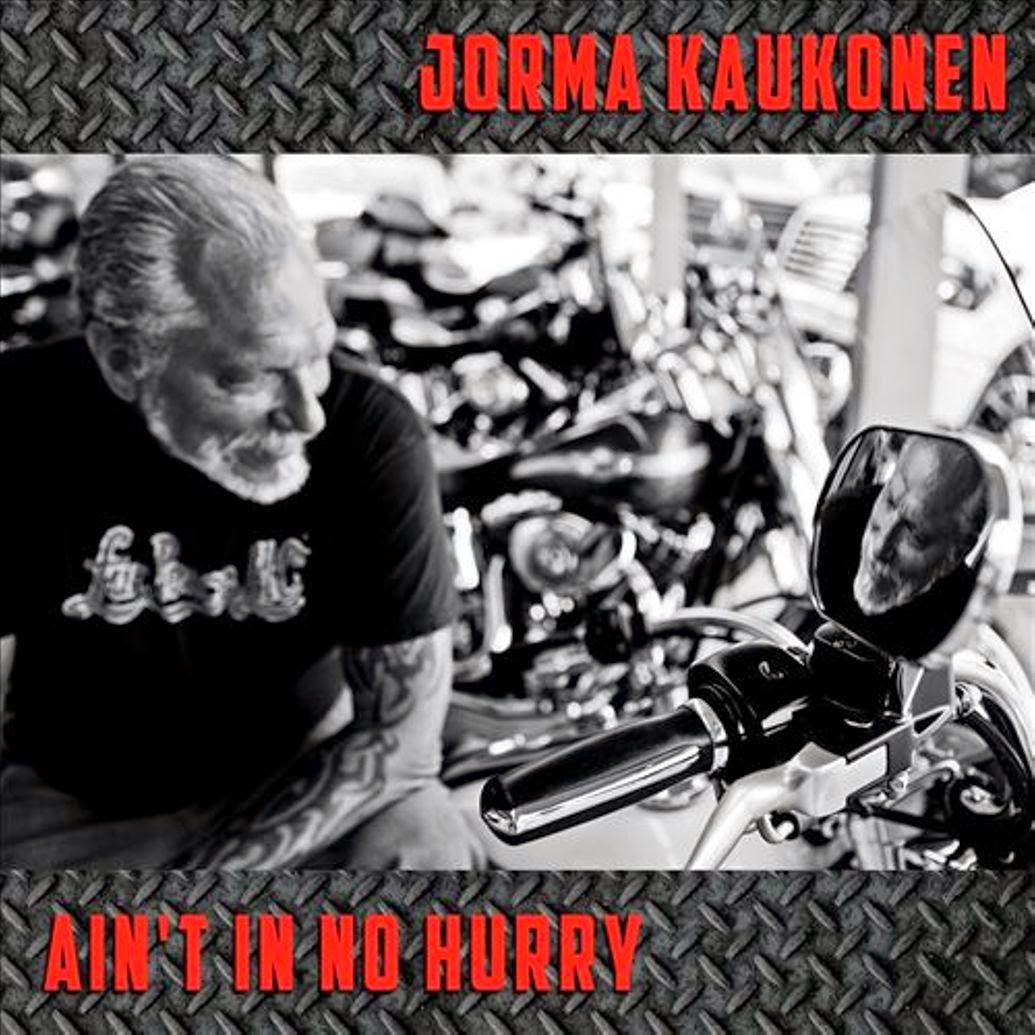 Let's talk about originals? Can you tell us about song-writing process?
Usually I start with the music… a guitar lick or set of changes… not always though. "River Of Time" started as a poem and the music followed. Once I get the music off the ground I just follow the words until it is time to edit and finish the tune. That's definitely the way it was for Ain't In No Hurry.
This new album also offers a lost Woody Guthrie lyric set to music by you and Larry Campbell, the CD's producer. How important is Guthrie for you as a long time musician?
Well… what an honor it was for Nora Guthrie, keeper of the Guthrie legacy, to give us this opportunity. Woody was, quite simply, the man!
You're currently on a tour and if I'm not wrong you'll be on a tour with Hot Tuna again. Will you play any of these songs?
Absolutely. I play all these tunes with Jack in our acoustic format and we'll at least be doing "Other Side Of The Mountain" on the electric runs.
Can you share a few words about lineup, that helped you to record Ain't In No Hurry?
Well… to have Larry Campbell, Teresa Williams and Justin Guip on board was a treat and an honor. To have Myron Hart, my friend, neighbour and guitar tech on board to play upright bass was the frosting on the cake.
Is there anything else, that currently occupies your life?
My eight year old daughter and my seventeen year old son.
Since this is kind of an autobiographical album I would like to ask some questions about now legendary albums you recorded back in the '60s and '70s. Let's start with some basic questions. What can you tell us about your home growing up? Was there a lot of music around you? Were either of your parents or any of your close relatives musicians or extremely interested or involved in music?
There has always been music in my life. My mother and father both played piano. Mom sang… my grandparents were always listening to classical music, or jazz… or songs from the Old Country, Russia…
What do you consider as your first real exposure to music?
The wind up Victrola on our house.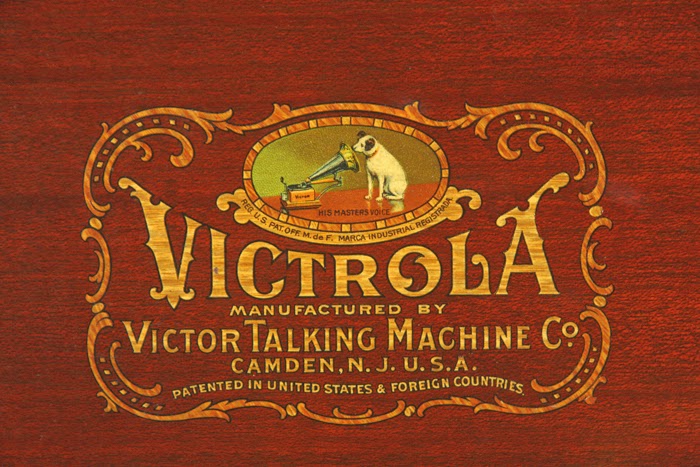 You traveled a lot with your parents, since you were little boy. In Washington, D.C you met your long time friend, Jack Casady and you formed a band called 'The Triumphs'. What can you say about 'The Triumphs' and how did you two meet?
Well… the Triumphs were a short lived band we had in 1958 in High School… good times. Jack and I met through his older brother Chick, who was my buddy.
You went to Antioch College, where you got befriended with Ian Buchanan, who helped you with fingerstyle guitar playing. He was also one of your friends, that introduced you to legendary blues icon, Reverend Gary Davis. What in particular did you like in his approach of playing and delivering music?
Ian, may he rest in peace, was not much older than I… but he was generations older in his musical experience. His muse was Lonnie Johnson… but that was too advanced for me at the time. His introducing me to the Rev. Gary Davis changed my life more than words can say! Ian's approach to music was so pure, so intense and so without regard to 'success.' He was a good one. Check out the site his widow put up. www.windingboy.com
In 1962 you traveled to West Coast, where you started to study at Santa Clara University. You started playing blues music in various of coffee shops. Who all did you met there? What did your repertoire consist of?
I met Janis Joplin, Jerry Garcia, Steve Talbott, Herb Pederson, Ron McKernan aka Pigpen and many others. At the time my repertoire consisted of many of the songs that are on the first Hot Tuna album as well as a host of others… bluegrass included.
What's the story behind The Typewriter Tapes?
Janis and I were rehearsing for a gig… my ex was writing a letter to her parents in Sweden. I had a new tape recorder… I recorded everything.
Later on you joined Jefferson Airplane. Who invited you to join and how did you like their idea?
I found it interesting… I came to love it later! Paul Kantner invited me to join.
You were part of Jefferson Airplane and played on all those legendary albums. What was it like to be in Jefferson Airplane? You were very popular and played all around the world with most famous groups.
To be young… to become 'a star' almost over night… to go from being nobody to being somebody… hard to describe.
What can you say about song writing process in Jefferson Airplane? One of the most notable songs you made is "Embryonic Journey". Is there a story behind it?
"Embryonic Journey" was written in 1963… I didn't really want it on Surrealistic Pillow… I thought it didn't fit. I'm glad they made my put in on the disc. The song evolved from me messing around on a 12 string in drop D.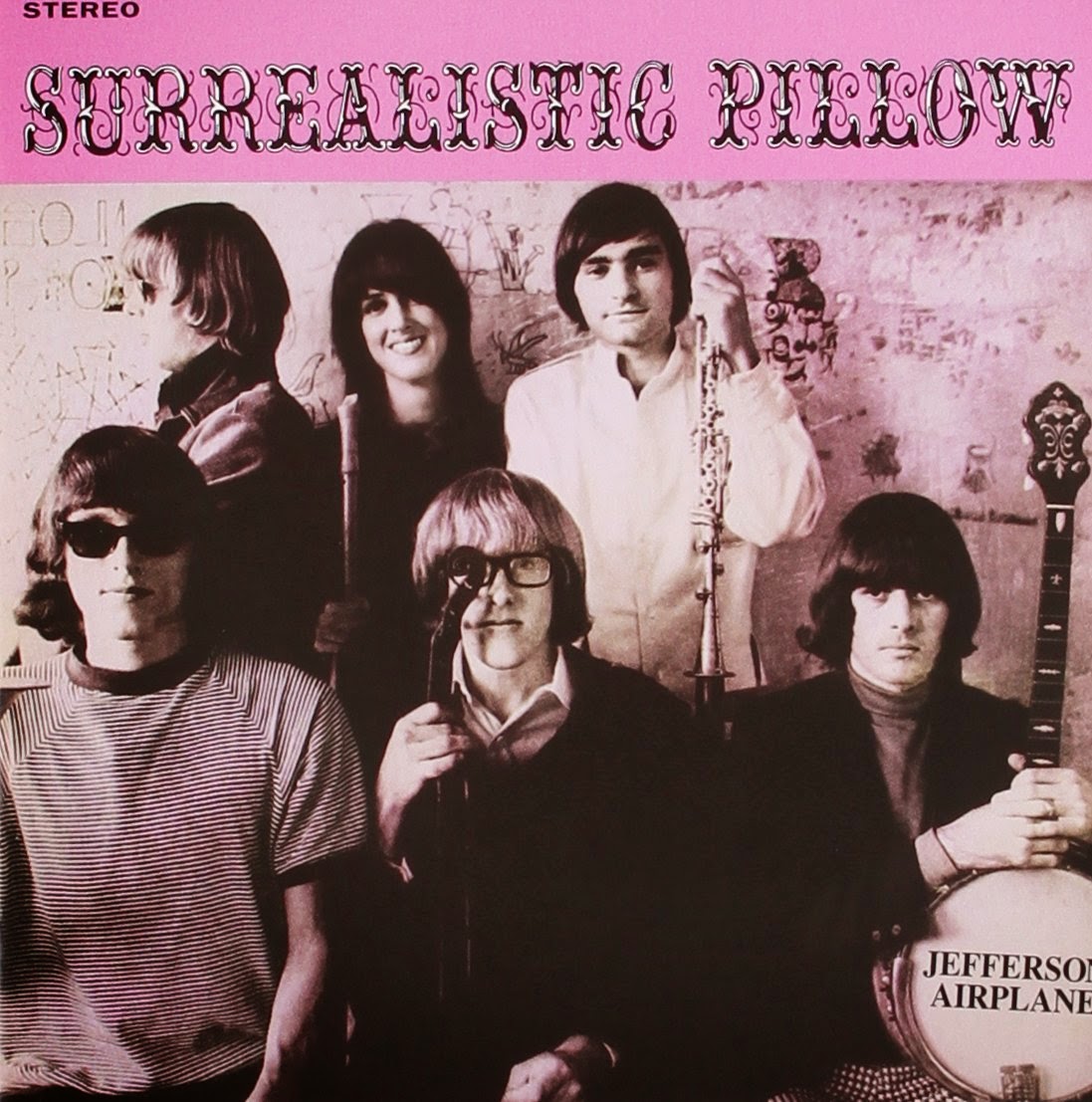 Did hallucinogenic substances play a large role in your song-writing, performance or even maybe recording processes? I believe it can really inspire you in various of ways, you can't imagine before using it… What's your opinion about it?
Hallucinogenic has had nothing to do with my playing, writing, or recording. Perhaps it could be inspiring to some… it was counter productive for me.
What are some of the strongest memories from recording and producing JA albums?
The excitement of new music, new techniques… both musical and technical… and, of course, being young!
What were some names from your generation, that you liked? You played with various of musicians during all this years.
Buddy Guy, Steve Mann, Dr. John, Mike Bloomfield, Jerry Garcia, Eric Clapton, Jimi Hendrix
Around 1969 you and Jack Casady decided to form Hot Tuna and you got back to your blues roots. It's still an ongoing project.
That it is… may it last longer.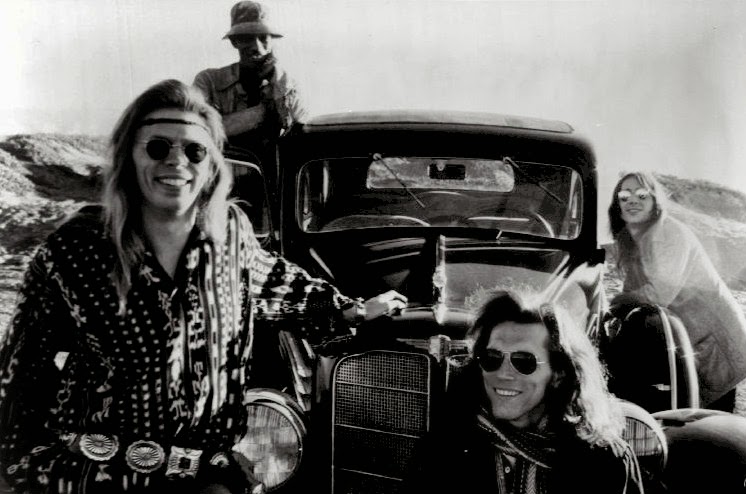 Later on you decided to record some solo albums. What would you say is the main difference working on your solo albums?
My solo albums are about the songs… Hot Tuna is about the interaction between Jack and myself.
Any comments on Monterey Pop Festival or Woodstock Festival?
Wow!!!!!  Glad we were a part of those!
You played with so many bands and experienced many things, BUT is there any crazy story you would like to share with our readers?
Driving to NYC for the Dick Cavett show after Woodstock in a station wagon with flat tires.
Is there a chance for JA reunion?
No.
Thank you so much for taking your time and effort. Last word is yours.
Klemen… sorry this took so long.  Thank you!
– Klemen Breznikar