Trappist Afterland Band – 'Like A Beehive, The Hill Was Alive' (2014) review
Nathan Ford recently expanded his popular music blog The  Active Listener into the realm of digital downloads, making some of his favourite releases available to the masses. The second release is the third album from these Australian psychedelic folkies, who offer a hypnotic religious experience via soothing drones, chants, bells, gongs, tablas, and assorted acoustic backing similar to Black Sun Ensemble, In Gowan Ring, and Timothy Renner's myriad projects (e.g., Mourning Cloak, Stone Breath) as well as old schoolers like The Revolutionary Army of The Infant Jesus and The Trees Community.
---
These Trappists go one step further, quoting scripture ("He Opened Not His Mouth", "Stripes" and "Like A Bruised Reed" relate the prophecy of Christ's Passion by setting Isiah, Chapter 53 to music) and populating their tales with the downtrodden and forgotten, including lepers, hoarders, and penitents.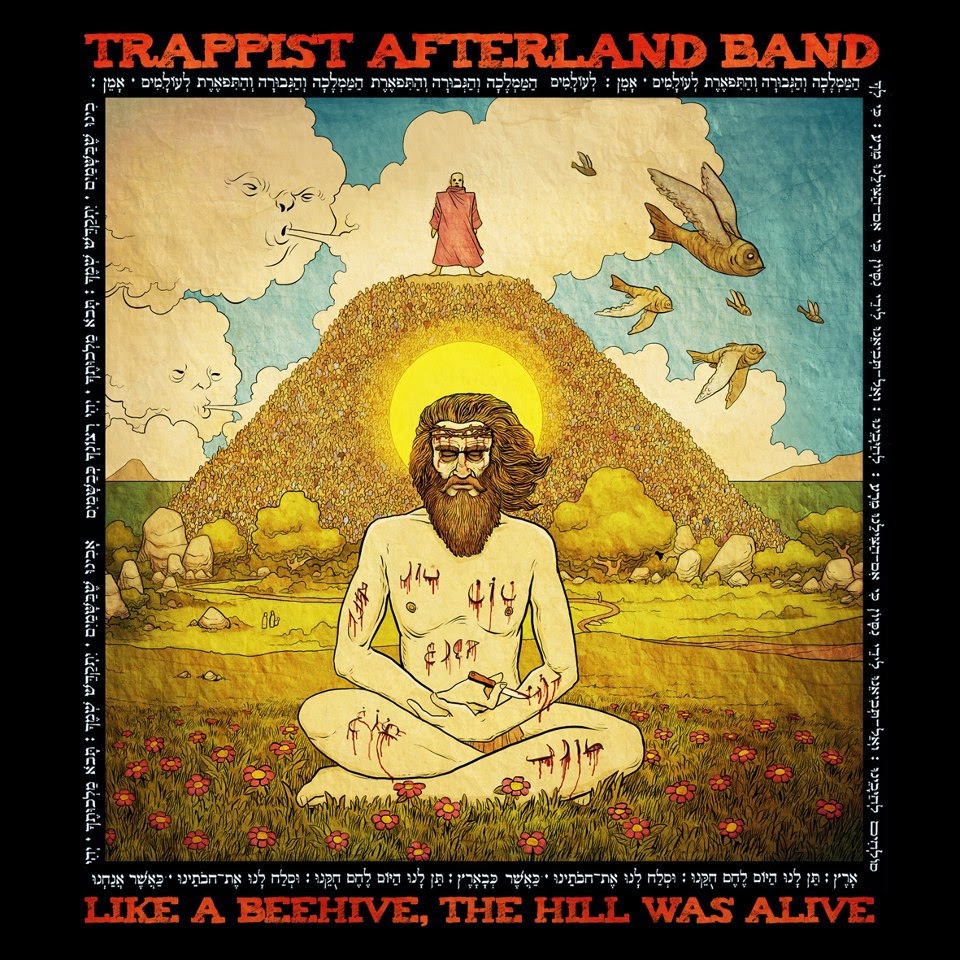 It's all presented in contemplative trappings (sorry!) that encourage headphone listening and meditation in the dark with candle smoke and sweet incense serpentining around the music and lifting your spiritual thoughts heavenward.
– Jeff Penczak
Trappist Afterland Band – 'Like A Beehive, The Hill Was Alive' (The Active Listener, 2014)