Little Free Rock interview with Peter Illingworth
Little Free Rock was an English late 1960s psychedelic hard rock trio from Preston in Lancashire, England. Little Free Rock were an underground British power–trio which evolved from heavy–mod–psych band Purple Haze. In 1969, the band released their only album for the Transatlantic label. A rather disappointing effort for the band and their fans, as the ultra–clean production did not show the real, powerful sound of the power–trio.
---
Where did you grow up and when did you start making music?
I was born in Lancashire in the North West of England in a small village called Longridge, situated some 7 miles from Preston. I am the youngest son of a dairy farmer and was brought up on the farm.
I began to be interested in pop music at school where initially I did quite well in the music class. It was a semi-boarding school called Kirkham Grammar School and I was a dayboy, making a daily journey of some 20 miles each way. The only benefit being the fact that there was a record shop called Brady's at Preston bus station and where I became a regular visitor. I wanted to get a guitar but my mother insisted that I learnt the banjo, which belonged to my grandfather. After two lessons I learnt that the fingering was different to that of a guitar and gave up. So I bought my first guitar from a Preston market stall on my way home from school. In retrospect it was an awfully sad specimen but I was able to learn the rudimentaries and chord shapes, helped by some of the boarders at school who had their own group of sorts. I stayed at the home of one guy from my class at school (Graham Haworth) at his mother's house in St Annes-on-Sea during the summer holidays in 1956/57 and we went to see Lonnie Donegan on stage at the Palace Theatre in Blackpool. He was known as the king of skiffle. It was a revelation and an eye-opener for me. The most wonderful thing I had ever seen and from that day all I wanted to do was to be on stage.
Influences?
Lonnie Donegan's repertoire was a great source of pleasure to me and I had great time trying to learn the songs from his album Lonnie Donegan Showcase, like "Wabash Cannonball" / "How Long" / "How Long Blues" / "Nobody's Child" / "I Shall Not Be Moved" / "I'm Alabamy Bound" / "I'm a Rambling Man" / "Wreck of the Old 97" / "Frankie and Johnny"
My attention was captured by the records that some of my fellow pupils had at the time and these included The Everly Brothers first LP. I was completely besotted by this record which was their 1958 eponymous debut album. The tracks were as follows and are all classics: "This Little Girl of Mine" (Ray Charles), "Maybe Tomorrow","Bye Bye Love" (Felice Bryant, Boudleaux Bryant),"Brand New Heartache" (Bryant, Bryant), "Keep a Knockin'" (Little Richard), "Be-Bop-A-Lula" (Tex Davis, Gene Vincent), "Rip It Up" (Robert "Bumps" Blackwell, John Marascalco), "I Wonder If I Care as Much", "Wake Up Little Susie" (Felice Bryant, Boudleaux Bryant), "Leave My Woman Alone" (Charles), "Should We Tell Him" and "Hey Doll Baby" (Traditional, Titus Turner)
I think the first record I actually purchased was "I'm not a juvenile delinquent" by Frankie Lymon and The Teenagers but I had soon purchased the debut studio album by Elvis Presley. It was released on RCA Victor, in mono, catalogue number LPM 1254, in March 1956. My pal at home was a Tommy Steel devotee and when I bought the Presley discs he always stayed true to Tommy Steel. However, there was also a radio station called Radio Luxembourg. The reception was terrible but the records a delight.
Your first band was called 'David John and the Mood'. You released three singles between 1964 and 1965. Were you in any bands before this?
I had been playing in my band The (Fabulous) Falcons around the Lancashire area from 1960 in various combinations of musicians and by 1963 the most recent members as a four piece were as follows: Rob Dekka on electric piano, Rick Greenwood on bass, myself on guitar/vocals and a drummer called Fred Isherwood.
Unfortunately the Falcons never recorded any material.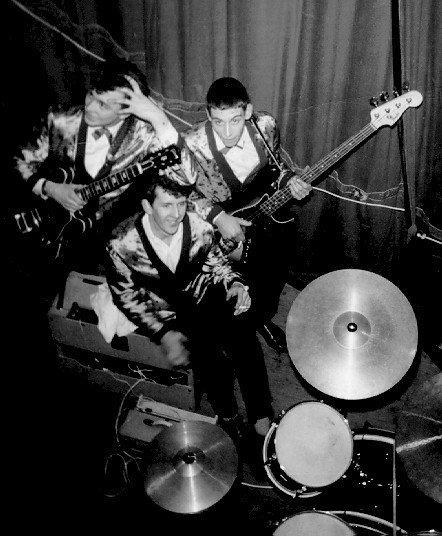 After only a few gigs with this line-up we were approached to play at a regular Friday night hop at the Queens Hall, which in Winter was the covered-over Saul Street Swimming Pool, and in doing so, it was put to us by the promoter Paddy Jones, that if we allowed his compere to sing with us, it would help to raise his profile in the town. We agreed to this and duly went along to his home to sort out some music to play. This in itself was a revelation, because suddenly we were turned on to Bo Diddley, John Lee Hooker and Jimmy Reid. The compere was David Smith (Miffy). So began an experiment in R&B, and a love affair for me with Bo Diddley's music. The Queen's Hall gigs gathered momentum; on one we shared the stage with Freddie Starr and the Midnighters. Freddie swinging across the stage in true Tarzan fashion as we tried to 'get seriously into' our music. There were Liverpool Bands appearing regularly every Friday night.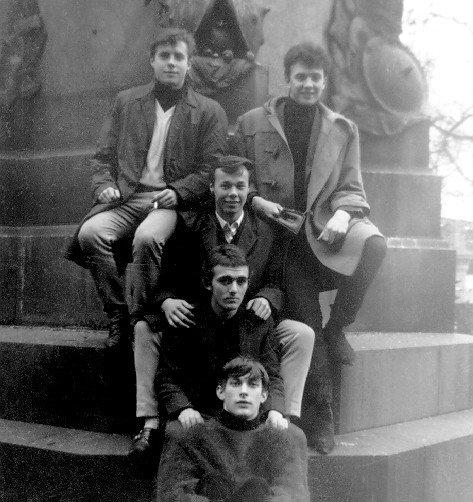 We decided to go to London for a few days to check the music scene, and went in Malcolm Fred's Triumph Herald Estate Car, in which we also slept on the Embankment in London. Whilst there we saw Manfred Mann, with Paul Jones and Zoot Money's Big Roll Band at the Oxford Street Marquee Club, The Pretty Things at the 100 Club and then we saw Georgie Fame and the Blue Flames at Klooks Kleek in Hampstead. What an experience for us down-home boys! Paul Jones from Manfred Mann explained his harmonica techniques to me, and from then I became a harmonica player.
So we headed back for Preston, musically refreshed. When we arrived in town, we were regaled by poster upon poster on every available hoarding announcing the impending arrival of a band called David John and the Mood – The Most Blues-wailing MoodRhythm, at our regular Friday Queens Hall gig. No mention of us. In our absence we'd been gazumped! We were livid! We drove immediately around to see Paddy Jones, the promoter, only to see outside his house a Red and White Cadillac, also plastered with the David John and the Mood Posters. So he was complicit too.
We very nearly beat his door down, and when he answered it a wry smile appeared on his face. When we asked him what was going on and who were David John and the Mood, he simply said 'You are!' Miffy had been duly christened David John by Paul McCartney on one of his visits to the town, and Paddy decided to use this as a stage name for him. The Mood was a piece of sheer inspiration on his part. So The Falcons overnight became David John and the Mood. This was in the winter of 1963. (During 1962 16-year-old David John had met Paul McCartney and saw the Beatles at a Cavern lunchtime session. He was so impressed by them that he wrote to the music press. To his surprise one of his letters was not only published, but also blown up with a page headline and photograph: The first national headline that the Beatles had).
Bo Diddley (Elias McDaniel) was one of a number of major influences on the band. David John remembers seeing him live in 1963: "Bo was amazing – he was using feedback, and had a great electric jungle sound" – that was the music we wanted to do.
In the melee of this transformation, Bob Eccles fell by the wayside, and Peter Atkinson stepped in as second guitarist. Next we began to work on an image, and Miffy (David John) designed some suits which we ordered from Burton The Tailor, a Men's Outfitter in the UK, and we purchase Cuban heeled Beatle Boots to complete our outfits. Paddy had met and had some business dealings with a guy, John Dell, who owned The Dell Street Kiosks in the Lancashire Area selling confectionery and cigarettes. A liaison had been created with The Eric Easton Organisation in London to open the northern office of the agency. David John and the Mood were the first signing. Eric Easton was the Rolling Stones Manager, before Andrew Loog Oldham came into the frame. So a record deal was very easily set up and within next to no time the Mood were returning to London to record their first record for Decca Vocalion Pretty Thing.
The recording was made at Regent Sound in Denmark Street, with Shel Talmy at the controls, and Mick Jagger lending a hand on the maracas. It has been affectionately called The Sound of Massed Maracas.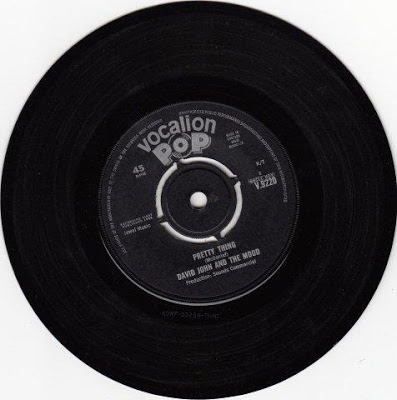 The a-side is a "drunken teenage rendition" of Bo Diddley's 'Pretty Thing'. The record credits McDaniel, but it was actually written by Willie Dixon, who sometimes played bass for Diddley. As far as the band was concerned, the take they used was not the best, and when one critic of Disc magazine described the record as "the sound of massed maracas" we thought it was hilarious.
The b-sides of all three singles were co-written by the group. The pseudonym WC Charnley was invented for composer credits: The Moods' managers' address was on Charnley Street and the WC was derived from Water Closet.
The next casualty of our new transformation was bass player Rick Greenwood who was replaced by John Brierley, who had been working in Freddie Starr's Midnighters and by mid-'64 the definitive line-up had been settled.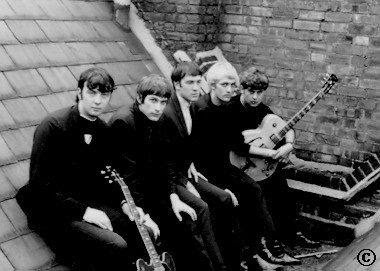 David John & the Mood also appeared on a television documentary programme called 'Scene at 6.30' on Granada, Harlech TV's 'Discs-a-gogo' from Bristol and the 'Lucky Stars summer spin'on ATV. When the first single record was released in the summer of 1964 when we were signed to Eric Easton Rolling Stones manager. The band secured a spot on the Rolling Stones /Peter & Gordon UK Theatre Tour, on which we opened the show, then backed Julie Grant. In the second part of the show John and Fred backed The Overlanders Trio and our future looked very rosy.
Unfortunately there was a contretemps on the last day of the Stones tour and after much heart searching we decided to leave The Eric Easton Organisation. There was a feeling that we were going to be used to back other artistes rather than be promoted on our own merits, having backed some of their artistes like Bert Weedon, The Brooks Brothers and Julie Grant in recent months.
In our floundering after the Eric Easton debacle we were approached by an agency called New Age Partnership from Poulton-le-fylde in Lancashire and on the strength of a P.J.Proby world tour we signed to them. Our Manager was now Captain Kevin Beery who was a partner in the agency and who proceeded to hawk us around. Pretty Thing had not sold well in the event, but was reference enough to play gigs in the prestigious London music-clubs like the Marquee, the Crawdaddy Club, the 100 Club and Eel Pie Island. We had two fan-clubs: One was run by Beverly Witham of Whalley, Lancashire, the other was Kathy in Camberwell, South London.
We gained a reputation as live-act very soon and proceeded to the one-nighter circuit and were doing good business in the London Clubs and R&B Clubs up and down the country appearing with some of the major American artistes like Little Richard, Sonny Boy Williamson and John Lee Hooker and our home grown talent like The Stones, The Yardbirds, Manfred Mann amongst others.
On the P.J.Proby tour we were booked to play three nights a week in the UK, major cities on the continent, South Africa, Australia and New Zealand and coast-to-coast America. However, there were problems on the very first night at the Tower Ballroom, New Brighton (across the Mersey from Liverpool) when Proby, who was being paid a percentage of the gate, disputed the numbers they said had paid to come in. Consequently on the second night at the Palace Theatre, Manchester he didn't show at all. We still had to play and we were backing a girl singer called Julie Grant who by default became the top of the bill. The other band on the bill were The Sunliners from Blackpool, also managed by our agency. The show went well, but the audience who'd really come to see Proby wanted their money back. New Age Partnership lost a bomb and still had to pay for the hire of the Theatre.
The next night at the Fairfield Halls in Croydon, South London Proby arrived but demanded his fee before he set foot on stage. After the shows Captain Beery announced that the tour was cancelled. We were out of work!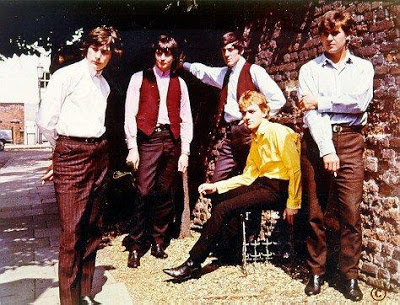 Through Beery eventually we started working for Georgio Gomelski who represented The Yardbirds, Julie Driscoll and The Brian Auger Trinity and Gary Farr and the T Bones. Playing the clubs such as Ricky Tick circuit, Eel Pie Island and Richmond Athletic Ground.
We rented a grotty house in Thornton Heath, South London and before long Gomelski said he wanted us to record for him. However, we had been warned by Gary Farr and the T Bones that their band had little option in their choice of material and were practically dictated to by Gomelski. In retrospect maybe they were trying to keep us out of their set up with Georgio. It also meant that we'd be tied to Captain Beery who we had grown to dislike. That worried us and we were persuaded by friends from a Preston band, The Puppets, who had been backing Gene Vincent, to go and see Joe Meek in Holloway who was famous for Telstar with the Tornadoes and the Have I the right with the Honeycombs and many more. The Puppets had recorded Poison Ivy with Joe. As luck would have it Joe Meek wanted us in his Holloway Road studio the same day that Gomelski had booked a studio for us in Soho Square.
Joe Meek himself was very elusive but we hounded him until he agreed to listen to us and we were very impressed with the care he took in preparing for just an audition as though it really mattered to achieve a great sound. He even put microphones on all the drums and made great efforts to achieve a good result. After our experiences at other recording tests like with HMV Records and Norman Newall this was certainly an innovation. Newall had already decided we weren't going to get a deal before we set up the equipment, in fact he more or less said don't bother tuning up properly, just play. We were slotted in for about 10 minutes between The Swinging Blue Jeans and The Remo Four. Not a very rewarding experience.
Joe immediately said he wanted to work with us and set about arranging a date for our first recording.
As luck would have it Joe Meek wanted us in his Holloway Road studio the same day that Gomelski had booked a studio for us in Soho Square. We had to confess to Gomelski that we'd chosen to go to the Joe Meek session and subsequently he went absolutely crazy and said that he would finish us in London. Effectively he did and closed the door on most of our London engagements. So everyone was playing power games and he made it very difficult for us to get work so we moved back to Lancashire.
We went to Joes' studio and recorded Bring it to Jerome/I love to see you strut.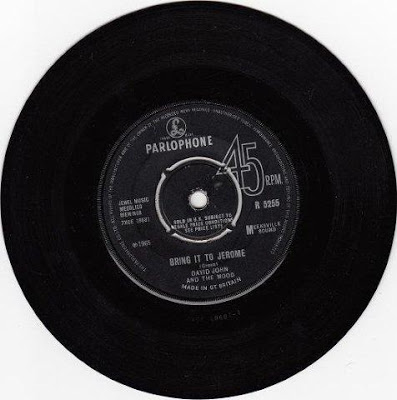 Our second single was again a Bo Diddley cover, written his percussionist Jerome Green. It was produced by Meek at his studio in Holloway Road. The outstanding rhythm-backing was created with the help of Joe Meeks inventive recording tricks. He told 'Fabulous 208': "Drums aren't always the best thing to bash when you want a heavy offbeat – I always look round for something to beat, and we use screens, doors and the like … DJM needed a steely sound on the offbeat" and David John tells how they got it:
"After we'd recorded 'Jerome', we felt we'd needed something different to add to it. I went to the toilet and dismantled the metal chain … and when I got back to the studio, Joe's eyes lit up and he immediately left the room, returning with an old biscuit tin. We dropped the chain into the tin on the beat, and Joe layered it with echo and mixed it into the recording. It sounded fantastic."
Gene Vincent once proclaimed to David: "Listen son, I know what makes a good record and I'm telling you it's a damn fine one." David John stated that he would be forever grateful to Joe Meek for his production. Meek himself also held the band in high regard and he said: "DJM is the weirdest and most unusual group I ever worked with and the most talented in this type of music. – I was bombarded by this group several months back. They were not easily put off by a notice 'No Admittance' on the door. They waited several hours for the arrival of a vocalist who came to put her voice on a backing track – as the door was open they filed into my office. 'We want to cut a record here, they can't get the sound we want at other studios and we know we can make a hit for you', said John. They got their contract and I feel this is a group, which is going to create a tremendous impact with 'Bring It To Jerome'."
Sadly the public didn't understand and the single got nowhere near the charts. Some critics found the idea of a Bo Diddley cover "a bit outdated", whilst most of them praised the performance and the sound. It was only on the collectors market that the David John and The Mood records became famous and created a myth around ourselves. The quality of the DJMs' records was so high that many rumours spread who could be responsible for them. David John was often confused with David Bowie (then marketed as David and Davie Jones) and then David O'List (who played with The Attack and Nice among others).
Eventually, after much unpleasantness, we had to pay New Age Partnership to be released from their contract. They were not getting us enough work for us to exist and several months later we signed to Nelson Imperial Agency on Joe Meeks' advise as in part of the deal they'd agreed to provide some money to promote us. They never did come up with the funds. They were situated in the biggest Ballroom in the UK in Nelson in Lancashire. Most American acts performed their first gigs there when they arrived to tour in the UK along with the major UK acts. We went to watch there to see The Byrds and we shared a revolving stage there with The Who in a later group, Purple Haze. The Mood were booked to perform when The Hollies had to cancel and though the place was packed no-one asked for their money to be refunded. It was a very good venue for us and that's why we they offered to represent us.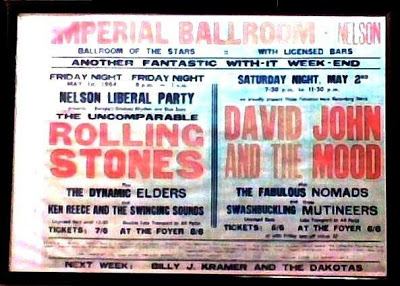 Joe Meek also produced our third and last record Diggin' for Gold. It had some success on the pirate radio ships, but didn't get much airplay nationally. The song on the a-side was suggested by Meek but was not one of the bands favourite tracks. Unfortunately he shot himself before we had the opportunity to record more with him and put an end to our recording career. The B side 'She's fine' was once again self penned.
Acetate versions of the singles surfaced on numerous compilations 'Revenge Of The Amphetamine Generation' (Purple Heart Surgery Vol. 4), Broken Dreams Volume 2, Transworld Punk Rave-up Volume 2, Pebbles Vol. 6. In CD format on Joe Meek Freakbeat "You're holding me down", Joe Meek The Alchemist of Pop, Joe Meek the RGM Legacy "Portrait of a Genius", Maximum R&B, English Freakbeat, Diggin' for Gold, RGM Rarities Volume 2, The R&B Scene, Rare 60's Beat Treasures Volume 1 and A History of UK Blues and R&B 1955 – 2001, amongst others.
We recorded 'Heartbreaker' (a blues ballad by Bobby Freeman) and 'It's So Exiting' during the 'Diggin' For Gold' sessions. But they never saw the light of day.
In his wisdom our new manager Derek Greenwood proclaimed in an interview "Beat as such is on the way out but we are hoping that David John's 'moody' sound is what the kids will want next – we have a lot of faith in these guys, which is why we are going all out to promote them in a big way." If only they had. I was getting most of our work from my old contacts and we were still having to pay the Nelson Imperial Organisation commission for our gigs. Not a very satisfactory situation at all.
It wasn't long before dissent set in and the band gradually fell apart. Pete Atkinson being the first to decide to leave and at that point we agreed that that was the only course of action to free ourselves from such poor management. David John and The Mood broke up in early 1966.
What happened next? You formed a new band called 'Purple Haze'. How did you guys come together?
After the Mood I returned to my job at Atkinson Vehicles in Walton-le-dale to complete my apprenticeship to become a Diesel Fitter and within six months I was promoted to Chargehand Fitter, where I was in put in charge of the Articulated Tractor assembly line and putting the engines in to new vehicles.
One of the men at the Factory had asked me to go to audition at a Working Men's Club, The NUR Club (National Union of Railway Workers) in Friargate, Preston, which I did, and I got the gig as resident Singer/Guitarist in the house band, along with an old girl who played piano (busking) and an old boy who played sort-of Salvation Army Drums. I used to get a couple of pounds a night and as much as I could drink, usually Thursday, Friday & Saturday each week. So I consumed a fair quantity of beer and my fiancée used to sit at the table reserved for 'Artistes!' and became extremely possessive about me! My life was getting a wee bit claustrophobic, but I suppose I needed a bit of stability after the heady Mood days!
We, The Strange Trio, used to provide the backing music for the main entertainment acts and it was all a bit sad really, but bands who were booked as the Headline act used to get more or less booed off in my favour. The audience would be yelling 'Get Pete on!' 'We don't need these groups when we've got Pete!' It was all very embarrassing! As luck would have it one night a crowd of guys came in for a beer and one came up to me and said, 'What's going on, you were one of our heroes in the Mood, so what the hell are you doing in playing here? They were getting a band together and asked me to join. It was Paul Varley!
So within a matter of days we were rehearsing at my old man's farm at Longridge, Nr Preston and trying to put something together. Initially it was a strange mix of all the music that each member already knew; some blues, pop and soul music, just to get something to play. The things that initially come to mind after all this time are that Derek, the organist, was kind-of stuck on Booker "T" and Green Onions, and Frank, second guitarist seemed stuck on 'Under my Thumb'. I guess I was stuck too, on things like Charlie Rich – 'I washed my hands in Muddy Waters' and Fats Domino – 'Hello Josephine' and 'Let the Four Winds Blow!' We just needed to get a programme together quickly. The other anomaly was that we had two drummers. When looking for a name I came up with the name of a Club that the Mood had played in Bradford, West Yorkshire called 'The Little Fat Black Pussycat Club' and it had always stuck in my mind. So, for want of something better we became
The Little Black Fat Pussycats Derek Coe…Organ, Barry Finch…Bass, Peter Illingworth… Guitar/Vocals, Fred Kelly…Drums, Frank Newbold…Second Guitar/Vocals, Paul Varley…Drums.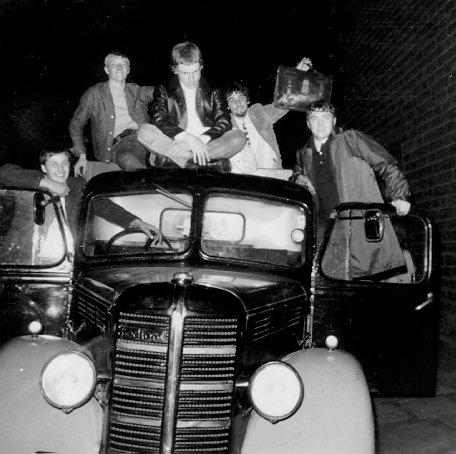 Using my contacts from David John and the Mood, I began the task of trying to get work, but the reaction from Agents when I told them the name of the band was not favourable. When they'd stopped laughing they didn't actually come up with much work for us. Some of the gigs were memorable for the wrong reasons, like one particular one at the Manor Blues Club, to which we travelled in an old truck. In retrospect though, we would have seemed to have been rather fore-sited. It was shortly after that bands emerged with names like The Fruit Eating Bears, etc, and the two-drummer thing was certainly an innovation to say the least. When it worked, the power-house beat provided by drums was great but of the gigs that we did do, having two drummers was not a good formula, and the gigs became little more than a drumming competition between Fred and Paul, so the 6 piece band was set for a short life only. Fred was the first to leave, probably because he was unhappy with the competitive element, and that both drummers were completely different in their styles. It was simply just not working. Fred went on to play for Rare Bird, with Steve Gould, Dave Kaffinetti and Paul Karak. Then some months later Derek the organist departed. Then we were Four: Still trying to be Little Fat Black Pussycats, but honing the music and getting it together. We initially missed the power of Derek's organ and to compensate began to play differently to fill the space.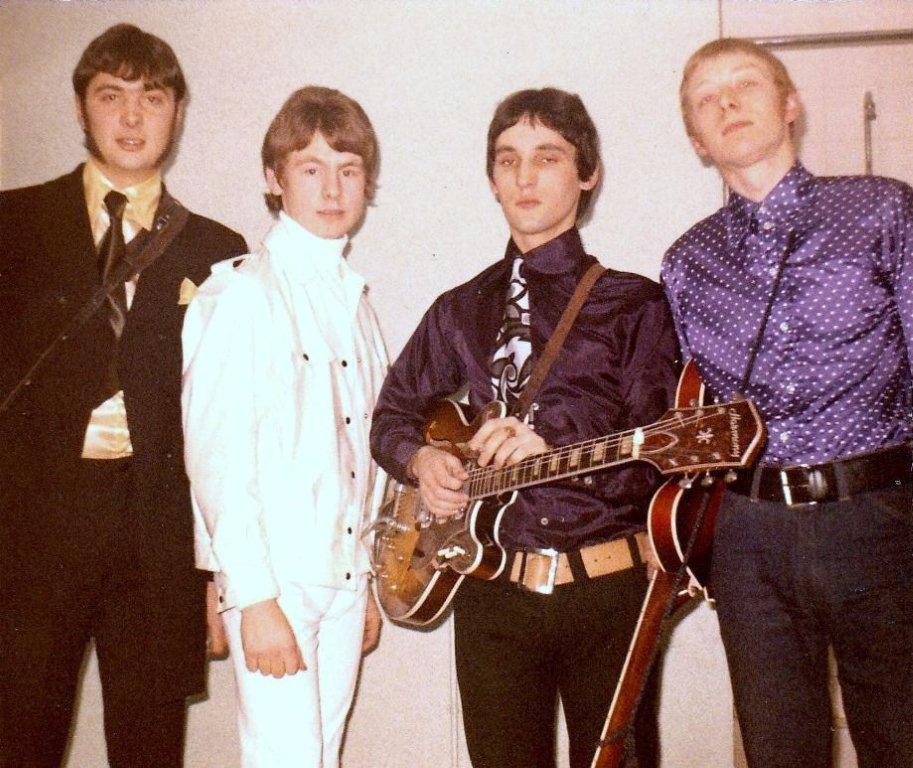 As well as sorting out a new Mod image we were also beginning to play in a more aggressive manner. Musically things were beginning to take shape, but all was not well with Barry the bass player who was having girl trouble! One night he didn't show for a gig, so Frank played bass that night and 'hey presto' we liked it. After a group conference we decided to work as a three-piece unit! Goodbye Barry! Frank purchased a Fender Precision Bass. Our work was becoming further afield in Lancashire and we were working in Liverpool quite a lot at clubs like the Blue Angel. Blackpool was another of our favourite haunts where we played at the Ice Rink and the Pleasure Beach. I don't know when or where the idea came from, but I'm pretty sure it was pre-Hendrix, we decided to call ourselves Purple Haze: Purple Haze Peter Illingworth…Guitar/Vocals, Frank Newbold…Bass/Vocals, Paul Varley.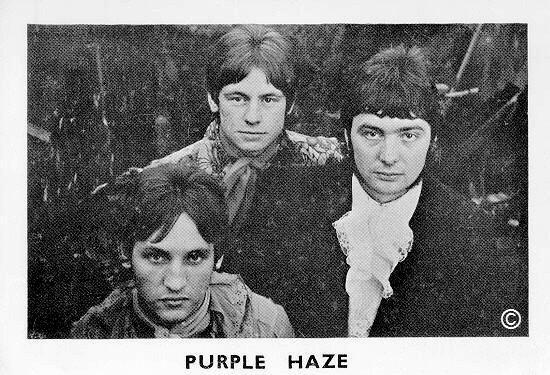 We knew an Arty kind of guy, a friend of Paul's, who was a keen photographer, so we approached him about doing some Publicity Photographs. His name was Stuart Stead, and he soon began to Roadie for us. Likewise we were introduced to another Art Student, Eddie Sandham who was doing Dress Design, and we got him to design and make numerous outrageous psychedelic satin shirts for us. We were still doing our day jobs but it seemed that we were fast becoming part of' the 'in-crowd' locally and the work was now flooding in and we were really beginning to travel, south into Cheshire and North Wales, and North into Cumbria.
A friend of Paul's, Roy Beattie, whose Mother was from Bruges in Belgium suggested that we went over there on the off chance during the Holidays. (Paul and Roy had been over the previous year and said that there was a music scene building). We decided to go for three weeks, Roy borrowed a large tent; we loaded all the gear in the van and headed for Dover. In Belgium we camped near Blankenberg and went into town to check out the scene. On the promenade in a club called The Cave one of Belgium's Top Bands, The Pebbles were doing a summer season, and we became very friendly with them. Their act consisted of the whole of the Sergeant Pepper Album, note for note, and very good they were too. Really Excellent. They wanted some time off so they invited us to stand in for several gigs. It was strange because we were really impressed with them and vice versa, they were taken aback by what they saw as our new approach to music and our presentation. So we began our stint at The Cave and we started to do good business and create interest. I was doing things like using a violin bow on the guitar, and trying to do Townsendish things with feedback and such and more attention was being paid to the visual aspect of performing, like wearing unusual stagewear.
We met a guy called Laurence Bernard and his friends from the Liege area of Belgium and through him we were invited to take part in a strange sort of Talent Convention or Exposition in a village to the north of Ghent one Sunday afternoon. Apparently we won, but were disqualified from receiving any prize because we were not Belgian. The whole episode was very unreal, but was certainly not to have been missed.
Then Laurence announced that he was going to get us some work in Liege, which was near his hometown of Verviers. To our surprise come December we were travelling over there again and we spent Christmas with his folks having a really great time. He had organised gigs all around the area, in Disco's and Village Halls and over the border in Aachen, West Germany. The reception we received was truly unbelievable, maybe because we were British, but it raised our esteem and gave us a great confidence boost. They had mega problems trying to translate the group name, Purple Haze, and we were called all sorts of strange things like 'People Case' etc on the posters.
When we got home Frank and I went out and bought new Marshall Amplifier Bass and Lead Stacks. I acquired a Marshall Fuzz Box and a Cry Baby Wah-Wah Pedal. Through Bobby Elliot, the Keyboard player for The Fortunes who lived in Preston, we heard that Billy Fury's Backing Group were selling their Marshall PA System. We drove all the way up to Newcastle upon Tyne to collect it, along with their Microphones. We also bought 3 of the Orange Velvet Regency Style Jackets which had been part of their stagewear. Paul's Drum Kit was growing by the minute, and he would have had more drums I'm sure if we could have fitted it into the Van. We were getting regular gigs locally and were building up a strong following of ardent fans in Blackpool and Morecambe especially in the Summer Season when the Holiday Makers hit towns. We were also very popular at the Colleges and Universities in the area and building up a good fan base. The music was still our own version of other peoples tunes, like My White Bicycle, Who tunes like I can see for miles, Circles, other songs like Heatwave, and The Move's Flowers in the Rain but always in our own style, mainly I suppose because of myself having to sing and play guitar. Frank joined me on some vocals and sang lead on a few tunes as well.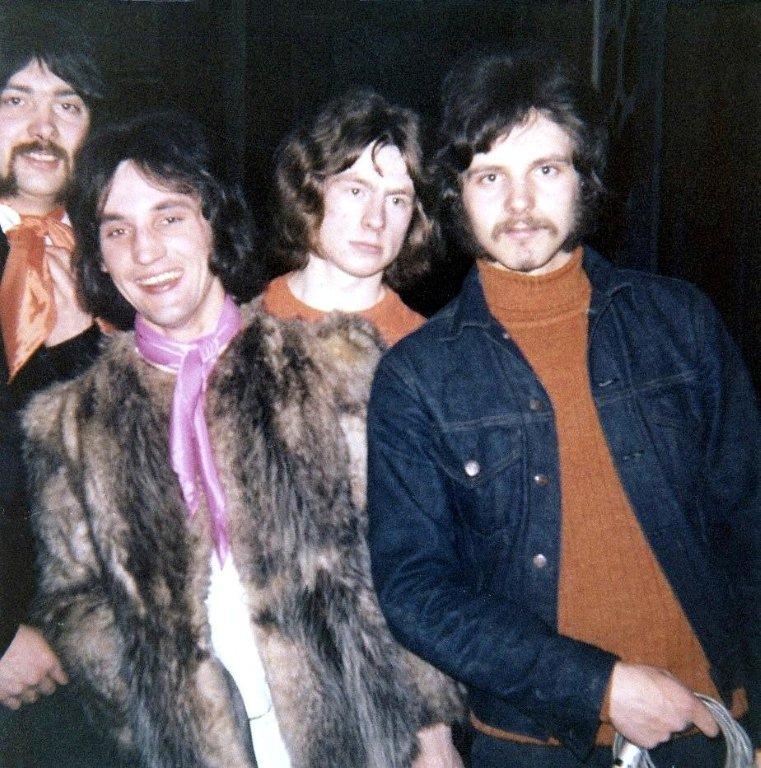 We bought an ex-Police People Carrier Transit Van, as we were still all working locally. I think my Dad sign the HP agreement! He used to sign everything I'd put before him. He's gone now but not forgotten. We owed him, big time!! He used to have to try to watch TV whilst we were rehearsing in the next room. The farmhouse used to shake. I was still working at Atkinson Vehicles, now a Chargehand Fitter and in line for promotion to Supervisor. Frank worked in his Father's Furniture Factory and Paul worked for his Father in his Furniture Upholstery Business.
At Sands Casino in Blackpool one Monday night I sprained my left ankle carrying in the Marshall PA System, and had to stand on that leg in my Cuban Heeled boots in agony during the gig as I used the Wah Wah Pedal and Fuzz Box. As I was carrying out my Marshall Stack Cabinet at the end of the gig, I sprained the other one. I was the only driver as Stuart, the Roadie didn't drive, and about 3am I hobbled in to The Preston Royal Infirmary, to be verbally abused by the Night Sister on duty, who said there was nothing they could do about my ankles. I should have gone 8 hours earlier when I did the first one. So I eventually drove everyone home – with great difficulty, in my stocking feet!!! I couldn't get my boots back on!
It was a wonder that Stuart wasn't electrocuted on numerous occasions because I had made some switch boards for the lighting, and instead of using Micro switches I had used straightforward Household Light Switches on mains power. This was all very well until we were playing clubs with a humid sweat-soaked atmosphere. Stuart would be working the lights in time to the music and would receive thumping great electric shocks. To add insult to injury, I also purchase Theatrical Stage Explosives, but instead of also purchasing the electronic ignition boxes that went with them, we used to get Stuart to roll the powder in tissue paper and light it behind the amplifiers manually. We used to have to count his fingers after each gig. Light the blue touchpa……BANG! The Atmosphere used to be magic though with a haze of smoke hanging over the stage, illuminated by the flashing lights. Occasionally I would use the violin bow on my guitar, and feedback. Psychedelia was the name of the game. We had a strange array of flashing road-lamps and emergency signs in true Op-art fashion. My guitar was often covered in strange designs, usually made out of Fablon (sticky back plastic) but I was able to change the look overnight if I wanted to.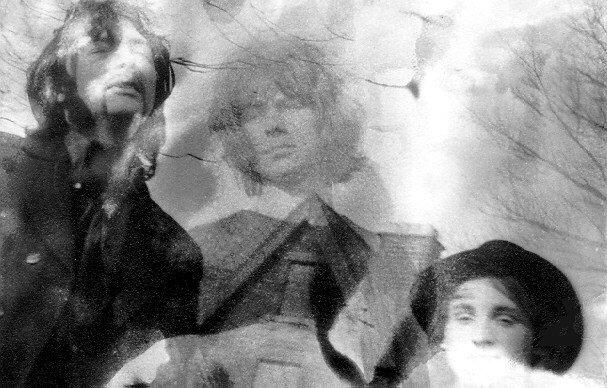 At some point along the way I had swapped my beautiful 1962 Cherry Red Gibson 335 for a second-hand Fender Jaguar (in retrospect I wish I'd kept it because it would have been worth almost £3,000 today, but then so would the Jag I guess if I'd kept that!) However, it was quite an unusual guitar at the time, I hadn't seen anyone using one before, and served it's purpose in creating interest. I was honoured to find that quite a few local kids had been out and ordered Jaguars because I was using one. We always took great care about our clothes and appearance on stage and I sometimes think that people came to look at us as much as to listen to us. I was very disappointed in later years when bands used to wander on stage in the same T-shirt they'd worn all day. If I went to see a band I wanted to be overawed, not only by their playing, but by their appearance too. I wanted to create a visual as well as an audial experience. I wanted it to be a larger than life happening and wanted to be an instigator of the things that excited me.
Music and fashions moved on and as Cream and Hendrix were building in popularity we became very proficient in covers of their songs, and we were gradually getting heavier in our approach to playing. Our closing number which had now become a version of The Creation's 'Making Time', was now including ad-libbed solos from each of us, a la Cream! The repertoire by now including Hendrix Tunes like 'Stone Free', 'Hey Joe' and of course 'Purple Haze'. Cream's 'Sunshine of your Love' and 'Strange Brew' and our version of Peter Green's 'Black Magic Woman' was always a favourite. Our playing was always improvised and different every show. A 'Cream-like' persona was taking us over. I can say that I rarely knew the correct words to songs, just the gist and I would make up the rest as we went along. Nobody seemed to notice or if they did they never said!
We were still growing, particularly in Blackpool and Morecambe and we were in big demand for all the College and Student Dances. I recall Status Quo being on at Morecambe Central Pier as we were playing across the Promenade at the Tivoli Bar. We had a full house – I don't know about them. They were in the charts with Pictures of Matchstick Men. That's where we met the Love Affair and their driver, John McIndoe, who went on to be a TV Star in America with The Boogaloos. They were three guys and a girl from England who were Insects with wings. John's character was called IQ.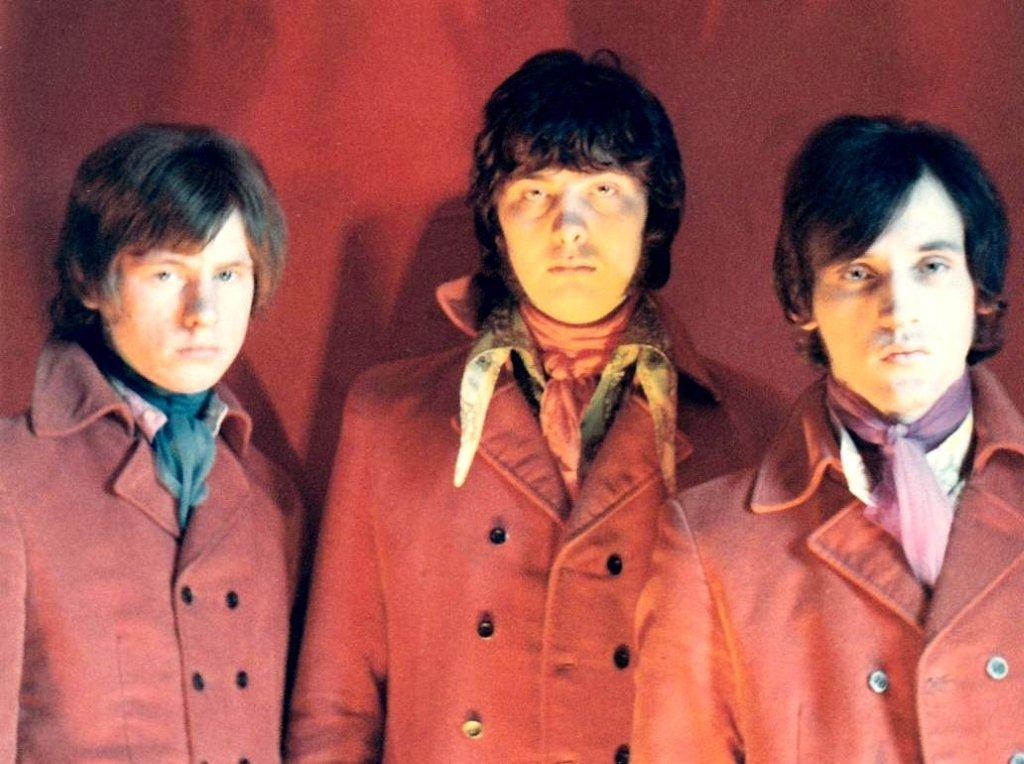 We played at the Central Pier with Fleetwood Mac, and Mick Fleetwood beat hell out of Paul's snare drum when he broke his own snare skin. It would have been nice if he'd asked if he could borrow it! A Roadie just ran over and grabbed it! I suppose it must have been 1968 and Peter Green, Jeremy Spencer and Danny Kirwan were with Fleetwood Mac then. We also saw Cream playing there to a practically empty hall, but that didn't matter to me. They were magic. We also saw Jimi Hendrix in Manchester on the Walker Brothers, Englebert Humperdink Tour. What a blast! It was the full works. Setting the guitar on fire and all! He blew the rest of the artistes away!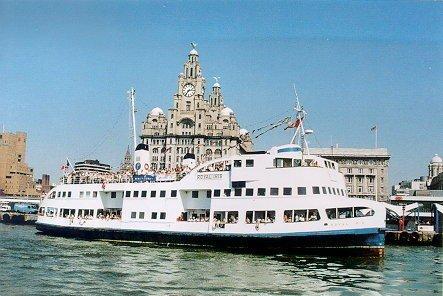 We had great fun playing Saturday nights on the Royal Iris, a Merseybeat Cruise, which left from Birkenhead and sailed down to the sea at New Brighton and back again, Ferry across the Mersey. The ship is still in existence now!
I do remember particularly one gig at the Blackpool Pleasure Beach Casino during Scottish Fortnight. The local people used to evacuate Blackpool as the whole of Glasgow descended on the town for their two-week annual holiday; well, it seemed like it was the whole of Glasgow. The fortnight became notorious for trouble and fighting. Only the previous year the Stones had to escape from the Winter Gardens Empress Ballroom, after Keith Richard had kicked someone who spat at him. The whole audience jumped on the stage and trashed everything, whilst the Stones ran for their lives.
We were aware that during that the year before all the Scottish rabble-rousers had been heavily into Soul Music, so we viewed this gig with a great amount of trepidation. No way were we a Soul Band! As we walked onto the stage and played our first number which was Sunshine of your Love (Cream), the whole audience stood in silence, and at the end of the song the silence continued whilst everyone looked over to one guy in the middle. Eventually he raised his thumb in acceptance, and the place erupted into applause. We had a fantastic night and we couldn't do a thing wrong from that moment on. There was however the occasional barked order from the dance floor 'Hey, Jimmy! Play some Cream!!!'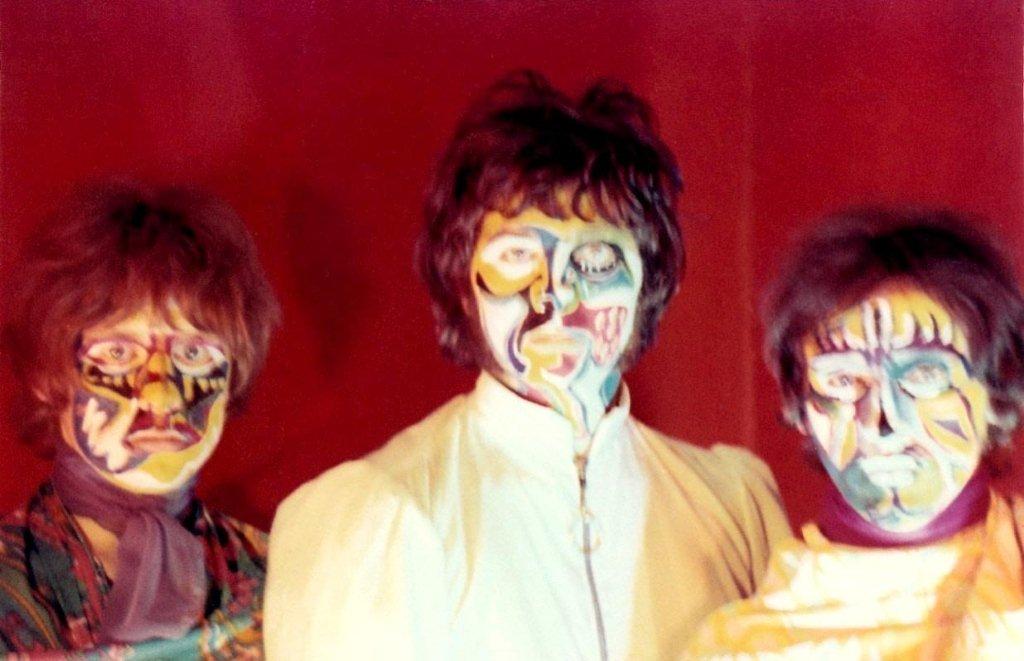 We participated in a Radio Luxembourg Competition which was a sort of Battle of the Bands, on Jimmy Savilles' Bulmers Cider Show. Heats were held at Top Rank Ballrooms all over the country and each week the show was taped live with the winning band performing their song. Listeners had to write or phone in the vote for their favourite band at the end of the series. We won through our heat at the Preston Top Rank and duly appeared on the show, our rendition being pre-recorded in the afternoon by the Luxembourg Team. We performed the Cream song 'Dance the night away'. The only other band I can remember in our heat was Ray Lewis and the Treckers from Leyland, Lancashire. Jimmy Saville presented us with the Silver Trophy, which I still have. We mimed to the tape as the actual show was being recorded, but it was difficult as Jimmy Saville was chatting as we were trying to mime. I do have a tape of the show recorded from the radio on an old 3″ tape, but the reception for Radio Luxembourg was always notoriously bad in the Lancashire Area, with the signal wafting in and out, and the screams from the audience often drown out the performance. In the event of the finals, we didn't get enough listeners votes to feature with the winners. The Prize was a Record Test with a major Record Company I think!
Eddie Sandham, the guy who'd made our shirts was now working in London, and he used to appear at our gigs from time to time when he returned to Preston to visit his Family. He announced one evening that he was going to get us a record deal. To be honest we didn't take him seriously for a moment, but what we didn't know was that Eddie shared a flat with Barry Ainsworth, the guy who engineered the first Deep Purple Album 'Hush'. Barry worked at Pye Studios. On his next visit back to Preston Eddie told us that he'd arranged some recording time with Barry one Sunday morning for us to go in and do some demos. We journeyed down to Eddie's flat in Muswell Hill for a few days and recorded Tales of Brave Ulysses (Cream) and Stone Free (Hendrix) at Pye. The demo has currently gone walkabout. I've got the cover but it's empty! We went back home and continued our day work and evening gigs, and Eddie began to hawk the demos around. We understood that although the demos created interest, the Record Companies were wanting to hear original songs, so we were focussed into getting down to doing some song writing.
Having worked in Liverpool on a regular basis we were invited to play at a Mersey Beat All Day Extravaganza at the Cambridge Hall in Southport with Joe Brown and the Bruvvers, Billy J Kramer and the Dakotas etc. Our show may have been in the late afternoon, but we were definitely moving in higher circles. We did share revolving stages with The Who at Nelson Imperial Ballroom and numerous other dignitaries. We had some amazing gigs. One of the best places for us was Connah's Quay in North Wales. George Kerr, the Boss of the Community Centre, was an ageing Jazz Buff, who fell in love with our free form music. He just couldn't get enough of us!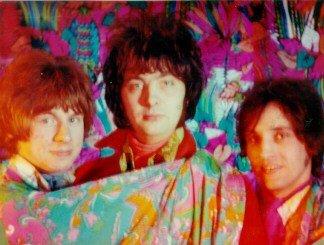 As our playing was now more directed to ad-libbing, the songs became a vehicle for experimentation. We were also advised that although we had come to the conclusion already, that we had to change the name of the group if we were going to progress any further. If Purple Haze was ever mentioned, the association was always going to be with Hendrix. I understand that Jimi was asked in an interview if he knew of the band calling themselves Purple Haze, and he said he'd heard about us, that he was honoured that we'd chosen that name and wished us luck.
A girlfriend of mine, Linda Taylor, had a book on the meaning of names. She told me that Paul meant 'Little', Frank meant 'Free' and Peter meant 'Rock', so that's how the new name came about. It also symbolised the kind of Free Rock Music that we were creating. I suppose the 'Little' portion suggested humility. For all that, we were kind-of humble. It's difficult to keep your feet on the ground when everything is going fantastically. So we became Little Free Rock.
We had beginnings and ends to songs, be they our songs or other peoples, but what happened in the middle was a different nightly experience, so we were inventing and experimenting every time we played. It was fun. Obviously sometimes better than others, but only ourselves would really know that I guess.
Do you remember some of the early sessions you had together?
My memories of our early get-togethers were spread over several incarnations and progressions of the group. Myself coming from a blues group background and different influences like soul and pop music from the other members so we had to reach a consensus of opinion as to what we were going to play. Of course our initial grouping with Derek Coe's organ and the two drummers started us on a soul inspired programme in Little Fat Black Pussycats however as we trimmed down to a four piece our choice of material changed too to more guitar based music. Bye the time Barry Finch the bass player left and Frank Newbold changed from second guitar to bass we were being influenced by early Who and Creation music of the time. Thank goodness my father allowed us to rehearse at my home or I don't know what we'd have done. There was forever a stream of musicians coming in and out of the farmhouse. Dad nearly freaked when I arrived with a van load of African Drummers. When we bought our Marshall stacks home to rehearse the house shook to the foundations. Neighbours hundreds of metres down the road use to be able to hear us practicing. I hope they liked it.
In 1969 you released your album. I would like to know what are some of the strongest memories from producing and recording this LP?
We made a series of errors in the recording of this album. Basically through inexperience. Firstly because we allowed Eddie Sandham to produce it even though he was totally unqualified for the responsibility and it was more an exercise in self-promotion for himself to suddenly become 'Eddie Sandham, Record Producer'. It may sound a little like sour grapes but that's the way I feel about it.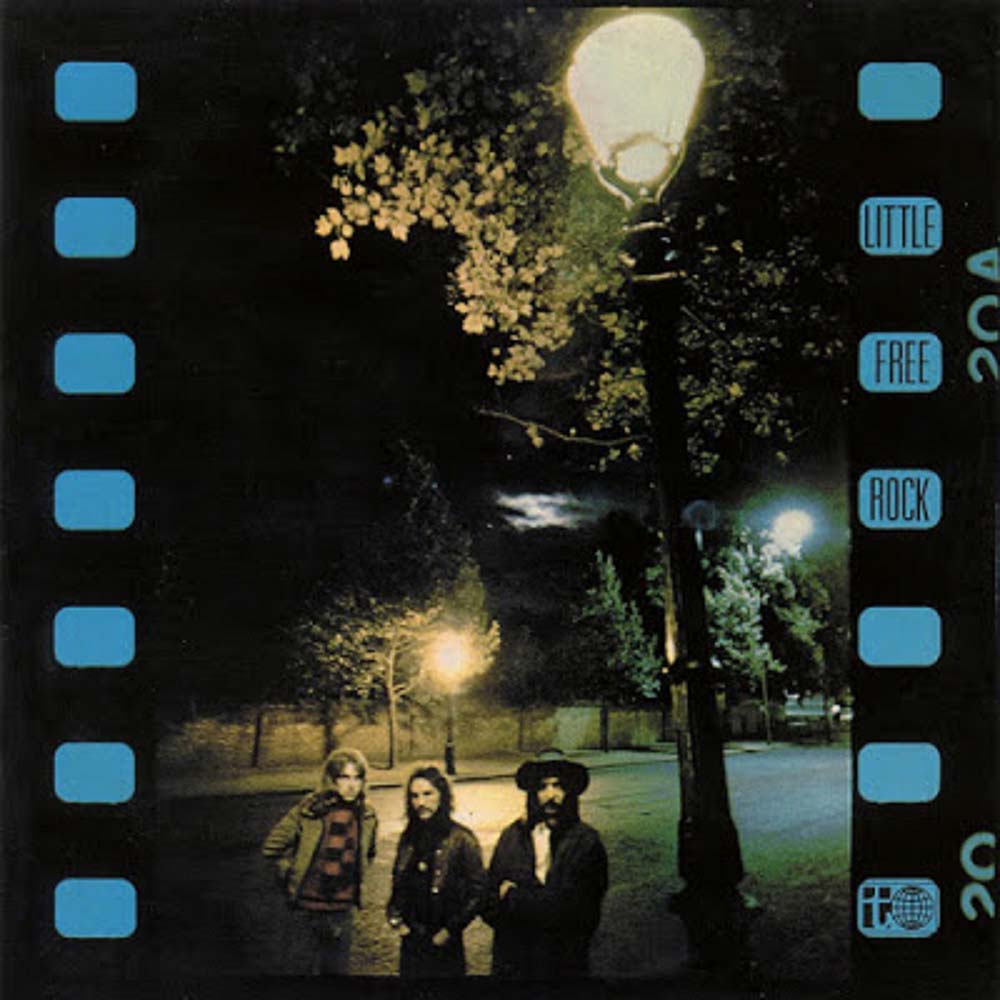 Secondly we had rely heavily on Mike Bobak, the Engineer, to help us through the all-night sessions as our 'producer' was doing little to assist our attempts to get a reasonable sound. It turned out to be one of Mikes' first solo sessions too. Our main problem was that we were essentially a live band and we tried to emulate what we did on stage with improvisation and a loose format to our songs. Likewise we couldn't play at the same volume in the studio as on stage so we were not able to achieve the same sounds and distortions. The end result was too clean and clinical and was not a true representation of our stage persona. Some of the tracks on the album are done in one take in our desperation. We were running out of studio time and were unhappy with the product. Paul even breaks a drumstick during the drum solo on Making Time and you can here the broken piece fall onto a cymbal as he frantically rummages for another stick.
However, one has to live or die by ones actions, and we had to live with this one. It certainly created some interest.
What gear did you use?
Equipment wise we used Marshall 100watt stacks and Paul used a Premier drum kit with double bass drums. Frank Had a Fender Precision Bass and I used a Fender Jaguar and a Gibson 335 Stereo on a couple of tracks. I had a Marshall Fuzz box and a Cry Baby Wah-Wah pedal too. Tim Hinkley played Mellotron on some tracks. Roman Summer nights, Blud and Castles in the sky. Frank played Tubular bells on Age of Chivalry and Paul played Timpani drums on Castles in the sky. It would probably have been better to use smaller amplification in the studio and drive it harder to get a natural distortion. As it was the engineer Mike Bobak was having trouble to stop the amplifiers vibrating the drum kit and couldn't cope with the volume we were using.
What can you say about cover artwork?
The artwork was the creation of a Photographer Pete Smith from Islington, London. We had an all night photo session spending numerous hours in Highgate Cemetery, which is closed to the public at night, so we had to climb over the walls to get in. It was extremely eerie hanging around the tombs and we had to make a speedy exit when we heard Police car sirens in the neighbourhood. However, the photos used on the album sleeve were taken in the early hours of the morning. The front cover alongside Buckingham Palace about 3am. The wall across the road being the Palace garden wall. The photo on the back of the sleeve is taken at the rear of Kings Cross Station at about 5 am. The things we have to do for our art!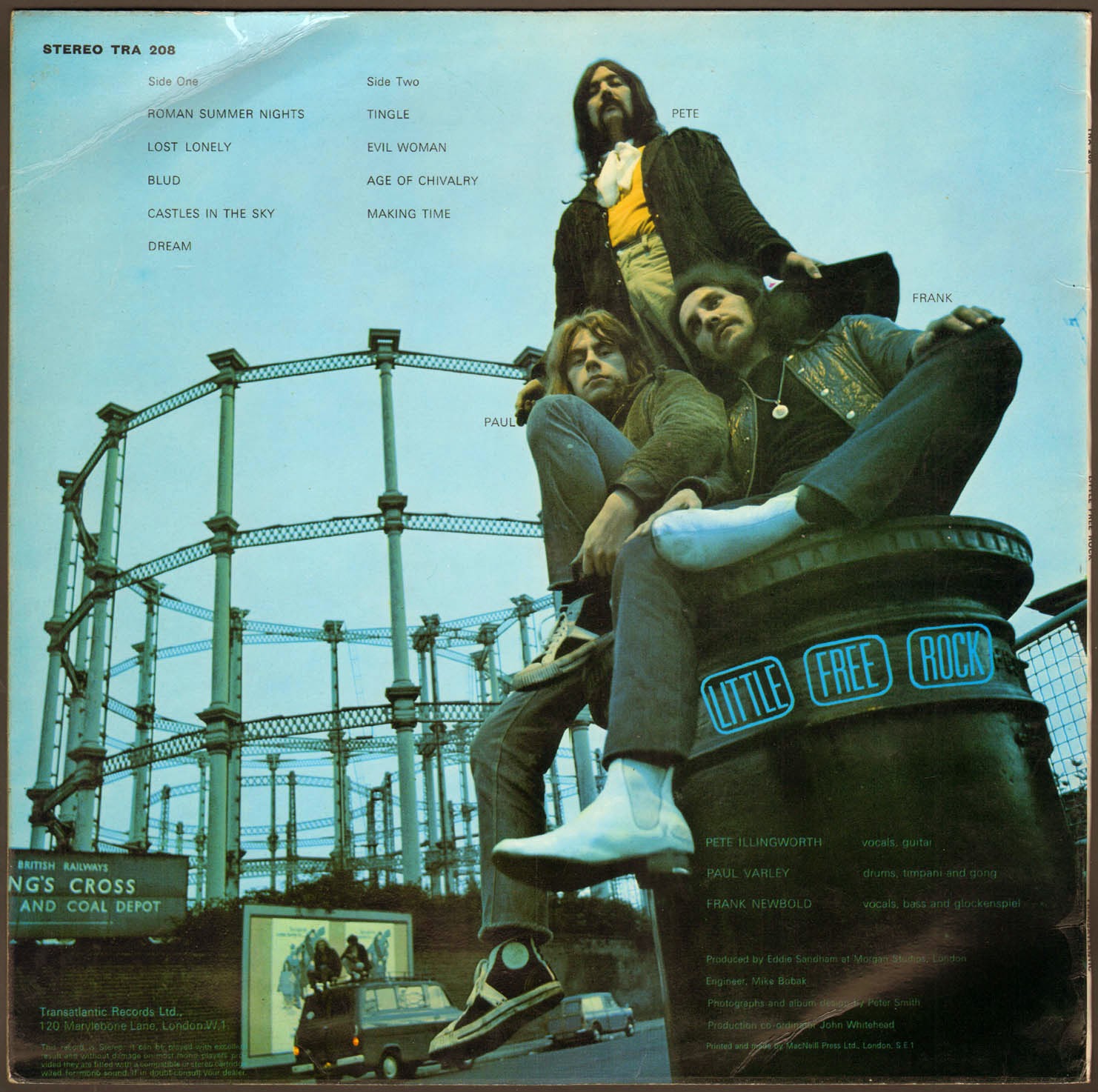 How did you came in contact with Transatlantic and how many copies were made?
Eddie Sandham, our Manager still living in Muswell Hill, London. Frank and I between us got together about five new songs and Eddie booked a cheap Demo Studio in Hendon for about £10 an hour, and we recorded the tracks. The tracks were Roman Summer Nights, Wait a While, Blud, Dream and Evil Woman. The engineer was an echo freak in retrospect but I like these tracks as much as the versions on the actual Little Free Rock Album which was released in late 1969. These tracks now appear on the Little Free Rock 'Time is of no Consequence' CD on World Wide Records, a division of SPM (Berlin). CD Number SPM-WWR-CD-0020. The CD features demos and other unreleased tracks and were recorded at the transition point from Purple Haze to Little Free Rock, however they are credited to the latter. The original Little Free Rock Album has also been released on CD by LINE Records in Hamburg. CD Number TACD 9.00633 and now others.
We had a last momentous gig at the prestigious Preston Public Hall, now sadly closed forever, and we were surrounded by everyone who was anyone on the scene in Preston. It had been a fantastic night with the lights and explosions and a truly amazing atmosphere with our roadie working his fingers to the bone controlling the effects. I think it was at this gig that Eddie announced that Transatlantic were interested in us and wanted to come and see us playing live.
As we always enjoyed our Connah's Quay Gigs in North Wales we invited them to see us there, and Transatlantics' A&R Man, John Whitehead and Keith Bleasby the Distribution Manager duly came to see us perform, and offered us a Recording Contract! It was a case of do or die! Now or Never!!! We'd gone about as far as we could in Lancashire anyway!
At Transatlantic only the first pressing of the album was ever made and I am unclear of how many copies that consisted of. So the album is somewhat of a collectors item. We left Transatlantic because Polydor had been to see the band several times and had shown interest in us. When negotiations started with them and Transatlantic found out about it they put us in breach of contract. Once Polydor heard of the breach of contract proceedings they ran a mile as it meant legal wranglings, so the outcome was that we were unable to record for Transatlantic or anyone else. Effectively putting an end to our recording career for three years. Sadly, we were contracted at Transatlantic for 6 albums but they were not to be and who knows what we would have achieved.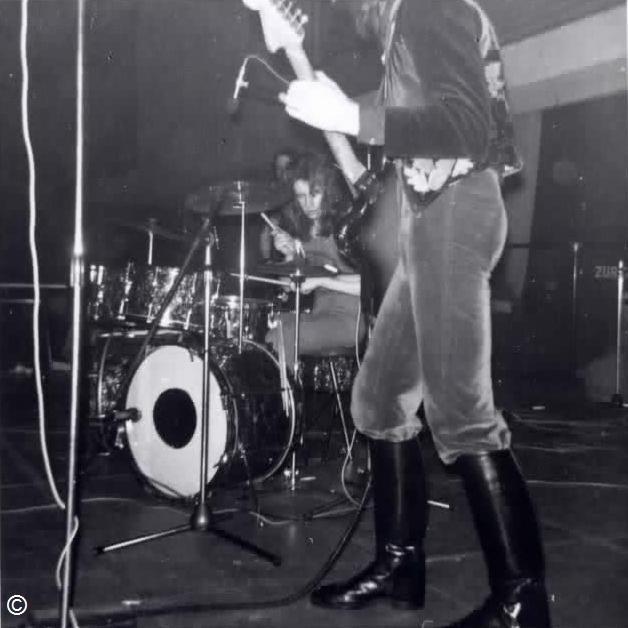 You played a lot of concerts and festivals…
The list is endless of the artistes we played with and I can't remember many of them but here are some that I do remember, though I don't want to sound like a name dropper, anyway here goes! In the sixties there weren't the number of Festivals that there are now.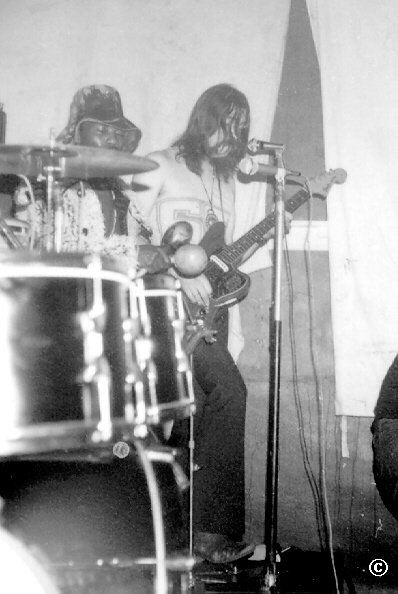 However, we played a few listed below:
Venue
Artistes
Blackpool Pleasure Beach Casino
Roy Harper, Juniors Eyes, Innocent Child
Implosion at the Roundhouse
Keef Hartley Band, Daddy Long Legs, Poet and the One Man Band, & Jeff Dexter
St Pancras Town Hall
Rare Bird, Hawkwind, Daddy Long Legs, Caravan, Flaming Youth, Man, Modern Jazz
Moonrock at the Roundhouse
Daddy Long Legs, Ginger Johnson, Man, Flaming Youth, Caravan
Blackpool Pleasure Beach Casino
Hard Meat
Marquee
Rare Bird
Roundhouse YCND Concert
Spirit of John Morgan, Kripple Vision, Ginger Johnson, Freedom, Brotherhood, Curved Air & Third Half
Temple, Wardour Street
Matthews Southern Comfort, Gracious, Ax
Farx, Potters Bar
Liverpool Scene
Round House, Chalk Farm
Mighty Baby, Trader Horne, Hawkwind, Skin Alley & Ardvaark
The Star Hotel, Croydon
Champion Jack Dupree
Roundhouse Chalk Farm
Spirit of John Morgan, Kripple Vision, Brotherhood, Quatermass, Curved Air, Third Half, with Ginger Johnson
Marquee, Sandham's Village
UFO, Legend, Brewers Droop
Marquee, Sandham's Village
UFO, Legend, Titus Groan, Mandrake
Marquee, Sandham's Village
UFO, Puckles, Pure Wings
Essen Jazz and Blues Festival
Taj Mahal, Chuck Berry, Led Zeppelin, Keef Hartley Band, Frank Zappa and the Mothers of Invention, Golden Earring, Edgar Broughton Band, Rory Gallagher and Badfinger
Van Dykes, Plymouth
Forever More
New Joints Club, Wimbledon
Trader Horne, Black
Marquee, Sandham's Village
Gilberto Gil, Hakensack, Balloon & Banana
Marquee, Sandham's Village
Gilberto Gil, Assasin, Premonition
Marquee, Sandham's Village
Gilberto Gil, Balloon & Banana, Gnome Sweet Gnome
New Joints Club, Wimbledon
Juicy Lucy
Kensington Town Hall
Gracious with Ginger Johnson
Marquee
Gracious with Ginger Johnson
Preston Public Hall
Keef Hartley Band , Screw
Marquee, Sandham's Village
Gilberto Gil, Assasin, Shades
Eel Pie Island Colonel Barefoot's Rock Garden
Iron Maiden
Mothers Erdington
Twink, Deviants
Richmond Athletic Ground
Arthur Brown
Granary, Bristol
Argent
Imperial College, London
Wild Angels
Southport Floral Hall
Slade, Jimmy McCulloch
Frankfurt'70 Radstadion
Chuck Berry, Bo Diddley, Byrds, Deep Purple, Edgar Broughton, Steamhammer, Family, Black Sabbath, Chicken Shack, Screaming Lord Sutch, Heavy Jelly, Jacky Lomax, Ashton Gardner & Dyke, Badfinger, Jeronimo and J.C.Heavy
Eel Pie Island Colonel Barefoot's Rock Garden
Edgar Broughton Band with Ginger Johnson
Marquee
With Peter Green, Gig Cancelled
North East London Polytechnic, Walthamstow
UFO
100 Club, Oxford Street
Ashkan
Peterborough Technical College Students Association
Nelson's Column
Pop Festival Saint Raphael, France
Frank Zappa & Hot Rats, Family, Pink Floyd, Iron Butterfly,Deep Purple, Hardin & York, Edgar Broughton Band, Keef Hartley Blues Band, Kevin Ayers and the Whole World, Ekseption, Steamhammer, Geno Washington and the Ram Jam Band and Cuby and the Blizzards.
Santa Marguerita del Costa, Italy
Arthur Brown, Keef Hartley Band, Edgar Broughton Band, Iron Butterfly, Rory Gallagher.
Temple Wardour Street
Fusion Orchestra
Imperial College Ents
Growth
North East London Polytechnic, Walthamstow
Rod Stewart and The Faces
Temple, Wardour Street
Genesis with Peter Gabriel
Upstairs at Ronnies
Roland Kirk
Van Dykes, Plymouth
Forrest
Moonrock Benefit, Roundhouse
Curved Air, Cochise, Maple Oak, Black Lead, F.J.Jackson's Dilema, Shields, Hodges, Stackridge, Sunday Breakdown.
Night Angel, London W1
With Peter Green, Cochise, Demon Fuzz, Little Women
Night Angel, London W1
With Peter Green, Cancelled
Afro Rock Carnival, Roundhouse, Chalk Farm
Black Face, Black Velvet, Chris McGregor Band with Peggy Phango and Dudu Pukwana, Cosmic Band, Ginger Johnson's African Drummers, Mellotone Steel Band, Noir, Osibisa, Papatees, Thor's Anvil, Tony Morgan and the Sensations with Afro-Gasper, Uhuru with special guests LFR
Bumpers, Coventry Street, Picadilly
Vinegar Joe, Shaky Jake, CottonWood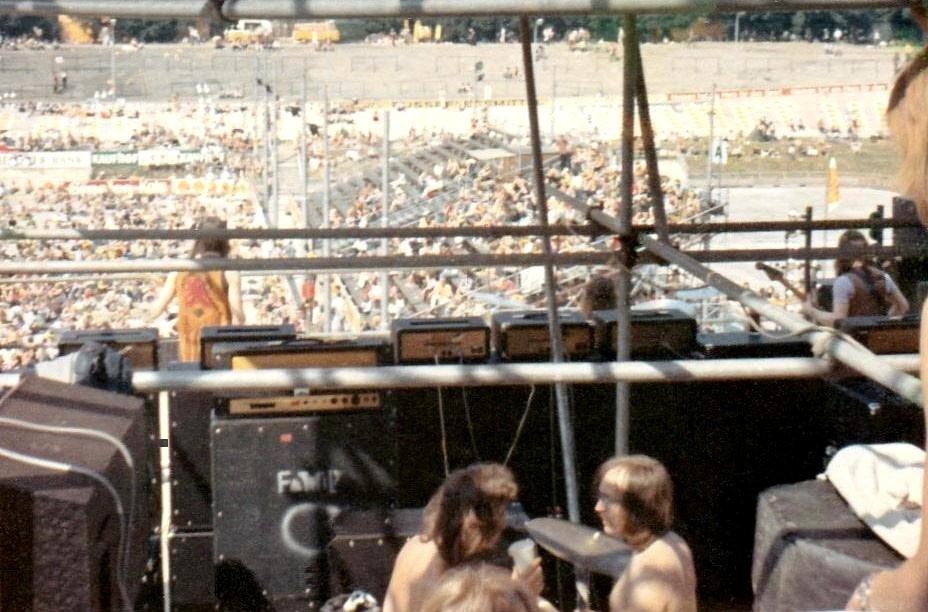 Please share some interesting stories, that happened while in the band.
I was totally freaked out at the Raad stadium in Frankfurt, West Germany when my fuzz box ceased to function and though we were using three 100watt stacks each I was unable to get any distortion or sustain on my guitar but still had to continue as if nothing was wrong. I nearly died. Suddenly I realised how much I had begun to rely on effects rather than my guitar playing techniques.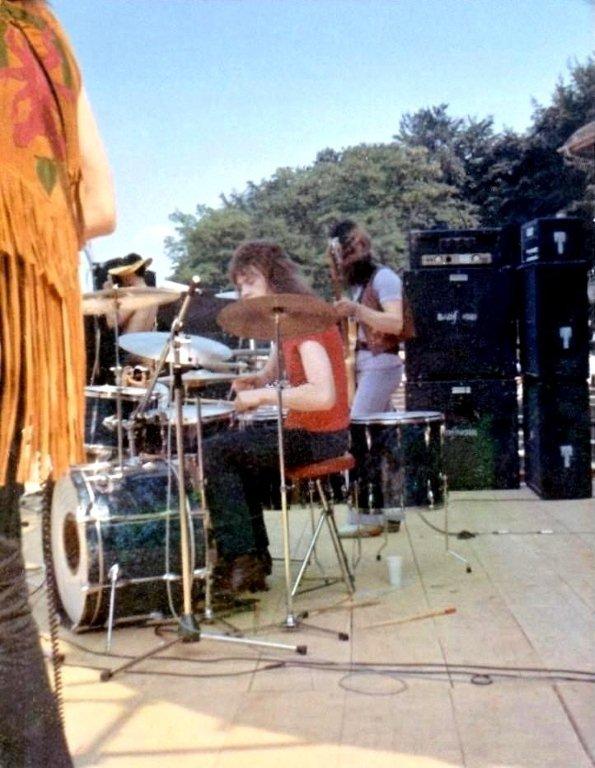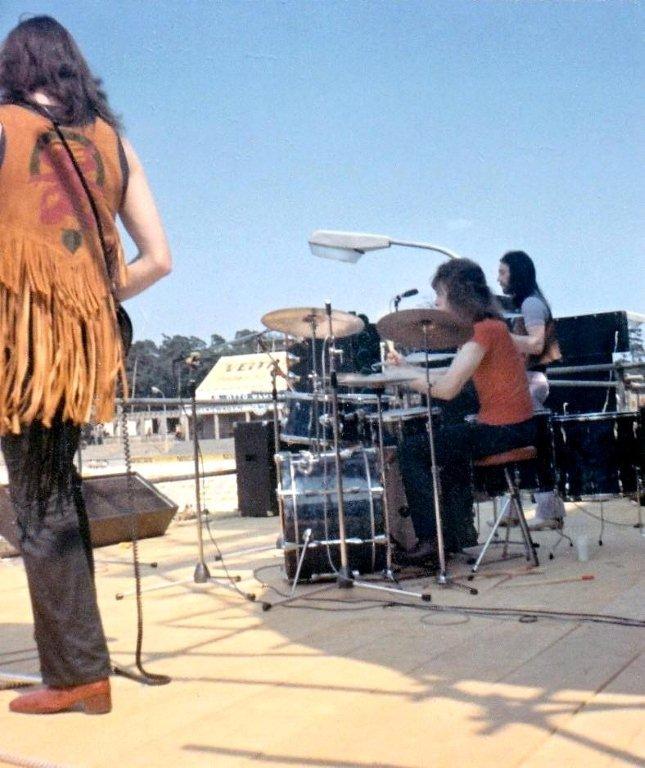 Once again in Germany we were playing at the Star Club in Hamburg for four days during the last few months that it was open. We were staying in a hotel on the Reeperbahn.
On the last morning I woke about 5am and as if in a dream the room was filled with smoke. I opened the door and there were flames on the stairs. Shouting for the guys to waken and get up we opened the windows to see fire engines and people below. We were on the fourth floor and they were taking out people in rooms lower down. By the time they got the ladders up to our room the fire had been extinguished and we were able to walk down the charred stairs. It seems the guy in the next room had been smoking in bed, had fallen asleep and set fire to himself. He was killed in the incident.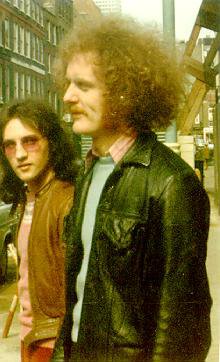 Then we had a drama leaving. I went to reception to say goodbye and the lady demanded money. The Star Club had not paid our Hotel Bill which they were contracted to do, so I told the guys to go and get in the van whilst I kept the receptionist occupied. Then I made an excuse to go and phone the Star Club Manager about the account, jumped in the van and we drove like maniacs back to the border, imagining every time we saw a Police car that they were looking for us.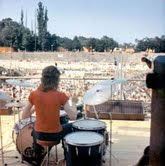 Would you share your insight on the albums' tracks?
A1 Roman Summer Nights This was one of Frank's songs, with a sort of Jack Bruce feel contributed to by the (rather expensive) Gong at the beginning and again at the end. Likewise Tim Hinkleys' Mellotron supporting during the solo and at the end.
A2 Lost Lonely Partly inspired by the riff driven songs of Free. However, I was a 6 foot tall Lost Lonely wild boy but it seemed not to matter but the song was one of my ideas.
A3 Blud A boogie rythmn which reminded me of Gun's Race with the Devil. Once again it reveals some of my influences. Tim Hinkley once again playing his Mellotron.
A4 Castles in the Sky Co-written by Frank and myself with lashings of wah-wah pedal guitar, Tim adding a string overlay. I must admit the lyrics aren't the most cohesive I have written but it suited the mood.
A5 Dream Frank's contribution and some of his interesting lyrics. An ad-libbed free form solo by myself in the fashion of the way we used to perform on stage. As I said previously we had a start and an end and what happened in the middle was different every time we played.
B1 Tingle One of mine. Suitably dark and interesting though simple in construction, with some unscheduled yodelled vocals (my voice broke a couple of times) and unnecessary moaning from myself. We weren't allowed to do another take due to time restrictions. 'What are you doing with that cucumber?' I don't know where that idea came from! ? Probably my peculiar mind!
B2 Evil Woman Sweet vocals from myself and a good excuse for Paul to do some nice fills around his kit. Also some nice hand clapping at the end.
B3 Age of Chivalry One on my 'Knights of the round table' sagas with forlorn maidens in towers being rescued. The only song on the album that my father liked too! A nostalgic sounding solo and Frank's tubular bells adding atmosphere and colour. The combined choirs of the final day party joining in the closing choruses.
B4 Making Time Our stage excuse to improvise and experiment to our hearts content. A version of The Creations song which stayed with us from Purple Haze days until Paul (R.I.P.) left the band to join Arrows.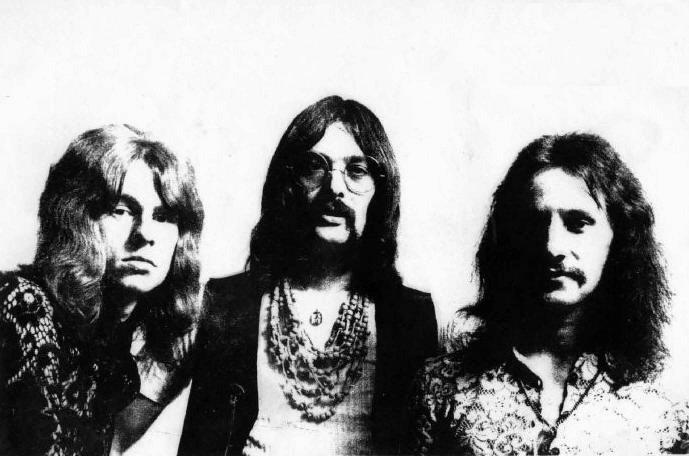 What happened next? What currently occupies your life?
When we left Transatlantic Records Eddie Sandham arranged for us to play with Ginger Johnson's African Drummers and we worked with the in various combinations. It was fun but impossible to control. We were still playing our rock music augmented by the African rhythms. Drummers who appeared from time to time included Gaspar Lawal (Ginger Baker's Airforce), Remi Salaka (Rolling Stones), Speedy Aquay (Georgie Fame and the Blue Flames), Lofty and Mac Tonto (Osibisa), and 'Lord' Eric Carboo. On one occasion at the Chalk Farm Roundhouse there were 26 African Drummers and a Witchdoctor.
By 1973 Frank had left and was replaced first by Terry Poole from May Blitz and then by John Taylor of Killing Floor blues band. Paul Varley left to join Streak who became Arrows and had some hit records with Mickey Most and The Arrows Television series. The singer Alan Merrill wrote I love Rock & Roll for Joan Jett and the Blackhearts. He was replaced by a friend of Johns' called Kevin Bailey. Nick Paine also joined playing sax, flute and harmonica. He went on the play with Bill Wymans' band, but in truth the guys in the band were not group motivated. It was just another gig to them. They were more interested in their session work as they were all good players. We even took work backing a black singer called Sarah Gordon who used to whip me (all tastefully done in strobe lighting) during her act. At the right venues she performed topless too. We did a summer season touring Spain with her and did good business. Things were becoming ludicrous though and we were being sent to place like Munich in Germany to play for one hour and then having to drive home immediately to get to somewhere in the UK.
In 1974 I fell off a ladder when I was helping our roadie do some plumbing work and dislocated my shoulder. I was strapped up and out of action for four months and in the meantime John had recruited a singer/guitarist friend of his as there were gigs waiting. I thought I was indispensable but it proved not to be the case and within days the guy was singing my songs and playing my music.
After the four months I decided I had had enough of sitting in Transit Vans going up and down the motorways of the UK and my landlord told me that British Telecoms were looking for International Operators. There was no way I actually wanted to do that but I thought I would try it for a while until I got myself organised again. 28 years later I retired with a pension although during that time I have been entertaining in various middle of the road outfits starting off as a 6 piece, then a four piece, a duo called Perfect Partners and eventually by myself as Peter Purfect (as perfect I wasn't!) Marvellous name, what?
Unfortunately in December 2007 I had a serious operation on a burst aorta which has left me with numerous complaints. Only one kidney working, and Atrial Fibrillation related heart failure which affects my breathing and I am no longer able to sing. However, most people who have a burst aortic die, so I am eternally lucky to be here and able to provide you with this information. I am now 68 years old. I sold 35 guitars and kept a couple for the occasional blast. I gave a van-load of keyboards and amplifiers, p.a. systems and microphones to a local youth project in Essex and now sit here feeling sorry for myself and thinking of all the What ifs and If onlys that had been. What if we'd stayed with Easton? If only Joe Meek hadn't shot himself. Sadly we didn't and he did! I hope you enjoyed the read!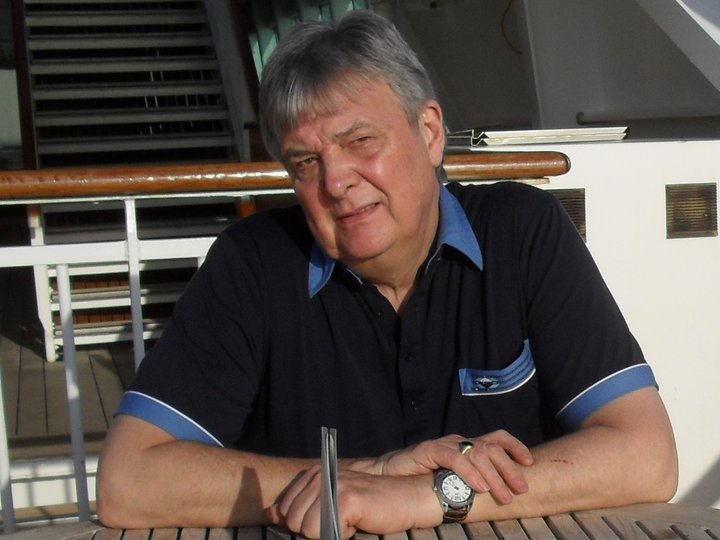 Thank you again very much for the interview. Would you like to share anything else perhaps?
I found the exercise quite cathartic and very revealing to recall some of the things which I found hard to remember without research. I must admit I had to surf some of the details I couldn't recall on the Internet. The Internet is an amazing tool! I hope I have answered all your questions.
– Klemen Breznikar