Blues Magoos interview with Peppy Castro
The Blues Magoos are an American rock group from The Bronx. They were at the forefront of the psychedelic music trend, beginning in 1966.
---
Peppy Castro has done it all and is a successful seasoned professional with great variety in his music! His fame and 1 st hit record began at the age of 17 as one of the founding fathers of the legendary rock group, The Blues Magoos. His rock and roll status led him to a starring role in the original Broadway Production of Hair. He is also an award-winning playwright and multi-instrumentalist, having penned and performed an amazing amount of well known commercial jingles. His songs have been recorded by the likes of Diana Ross, Kiss and Cher, among others. His potent vocals have been heard on records for numerous well-known recording artists. He's enjoyed years of diverse music by being an original member of the bands Blues Magoos, Balance, Wiggy Bits. and the newly inducted into the Long Island Rock & Roll Hall of Fame, Barnaby Bye. Recently, Peppy has reunited with his long time band mates from Barnaby Bye and The Blues Magoos and enjoys touring and recording with them. Peppy has also embarked on producing his own Cd tentatively titled "Just Beginning" with friends like Joey Kramer from Aerosmith on Drums. The following is a partial list of additional artists Peppy has worked with over the years. Laura Branagin, Michael Bolton, Liza Minnelli, Ronnie Spector, Peter Allen, and in Addition to "kiss". Paul Stanley solo, Gene Simons solo, Ace Frehley solo, Joan Jett, Buzzy Lindhart, Rex Smith, Ritchie Havens, John Denver, Aldo Nova, David Johansen, Darlene Love and "Jay and The Americans" etc.
Who were some of the early influences?
Peppy Castro: I was Born in Manhattan and moved to the Bronx when I was 4 years old and at 14 yrs. old I left home and went to the village and started playing the clubs. I listened to everything pop as a kid. I loved it all through out the 50's and the early 60's. So there's a tremendous amount of music. It's endless.
The Trenchcoats was your first band. How did you start playing together?
I Saw Ronnie and Ralph playing at a street fair and I started talking to them. I was 13 yrs. and just starting to play guitar. We hit it off and I joined them and we became the Trenchcoats.
Were you in any other bands?
The Trenchcoats was my first band and the Magoos was our first shot at making records.
What was the music scene back then in The Bronx?
Like everywhere else the British Invasion was changing the music scene in the states. The Magoos were in the first wave of American artists to have morphed that influence into something else and totally American.
Did The Trenchcoasts release anything?
The Trenchcoats never recorded anything serious. The Magoos did have some material we were work shopping from the era but it seems to have been lost.
You changed your name from The Trenchcoats to the Bloos Magoos and later to the Blues Magoos. 
Actually the name was created by A+R people at Columbia Rec. and it was presented to us by our Managers. We went with it and eventually changed it to "Blues Magoos". The name suited us very well.
How do you remember some of the early sessions?
My earliest memory is of me singing a song and the word "Gone" was in the lyric and I sang it with a heavy New York Accent and said " Gawn". This provoked a lot of laughter and embarrassment for me and at the ripe old age of 15 yrs. old I determined it was time for me to stop saying New Yawk and loose my Bronx accent.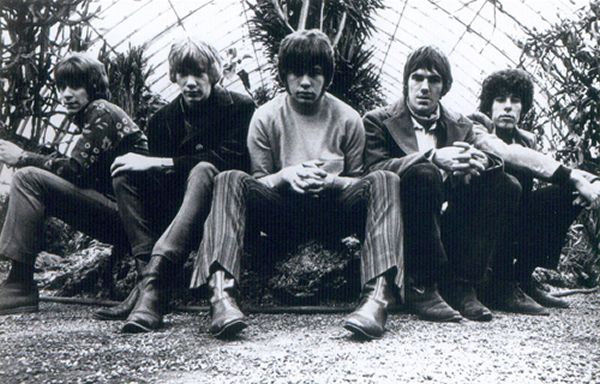 Around 1966 you released a couple 45's on Verve Records and later on Mercury. Your debut album, Psychedelic Lollipop was released in November 1966.
The records on Verve were our first. We had our first manager "Marvin Laganoff". He managed "Tom and Jerry" who would later become " Simon and Garfunkel". He didn't last long with us but we did release the singles on Verve. After playing for months in the Village club seem we met our Next Manger / Producers who got us the deal with Mercury Records.
How did you get signed by the label?
We signed a production deal with "LongHair Productions" and they signed us to Mercury records.
What are some of the strongest memories from recording Psychedelic Lollipop?
Being excited and knowing that we were on to something as a group. You could feel it in the air. We had a real sense of ourselves and playing to great crowds night after night.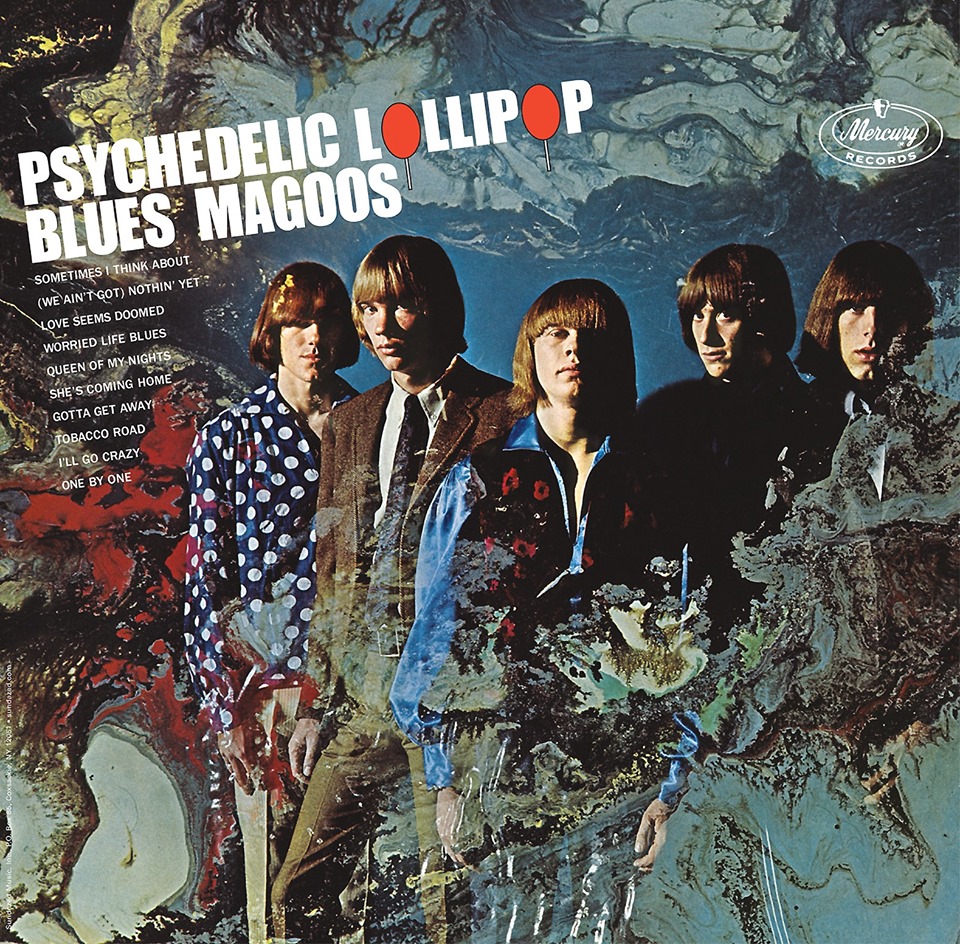 Who is behind the artwork?
The art work was conceived my Mike (espo) Esposito our guitarist who was and is a fabulous artist. He had this painting he was calling Psychedelic Lollipop and we used his painting super imposed our image in it and called the record the same.
A year later you released Electric Comic Book. It was another wonderful release.
Thanks. We were evolving as a group and enjoying the success of the band at the time.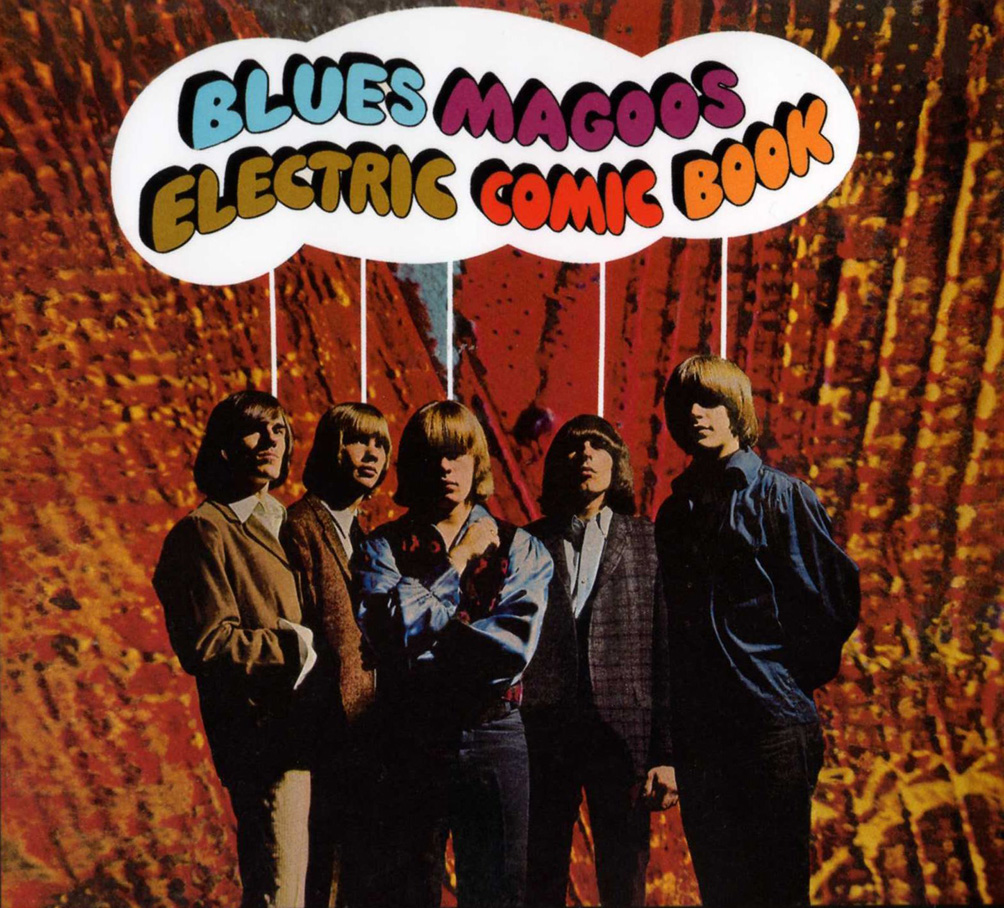 Who did the cover artwork for your second album?
Because of the success of the band we didn't have a lot of time as we were working and touring a lot so the artwork was very similar and a spin off from the first. We did however make an insert that was a comic book. In those days you just went into then studio and played with out a lot of overdubs.
Basic Blues Magoos was a quite different album.
We were all evolving as writers and actually I think it's my favorite. My song writing skills and love of all the pop songs I grew up with were starting to surface.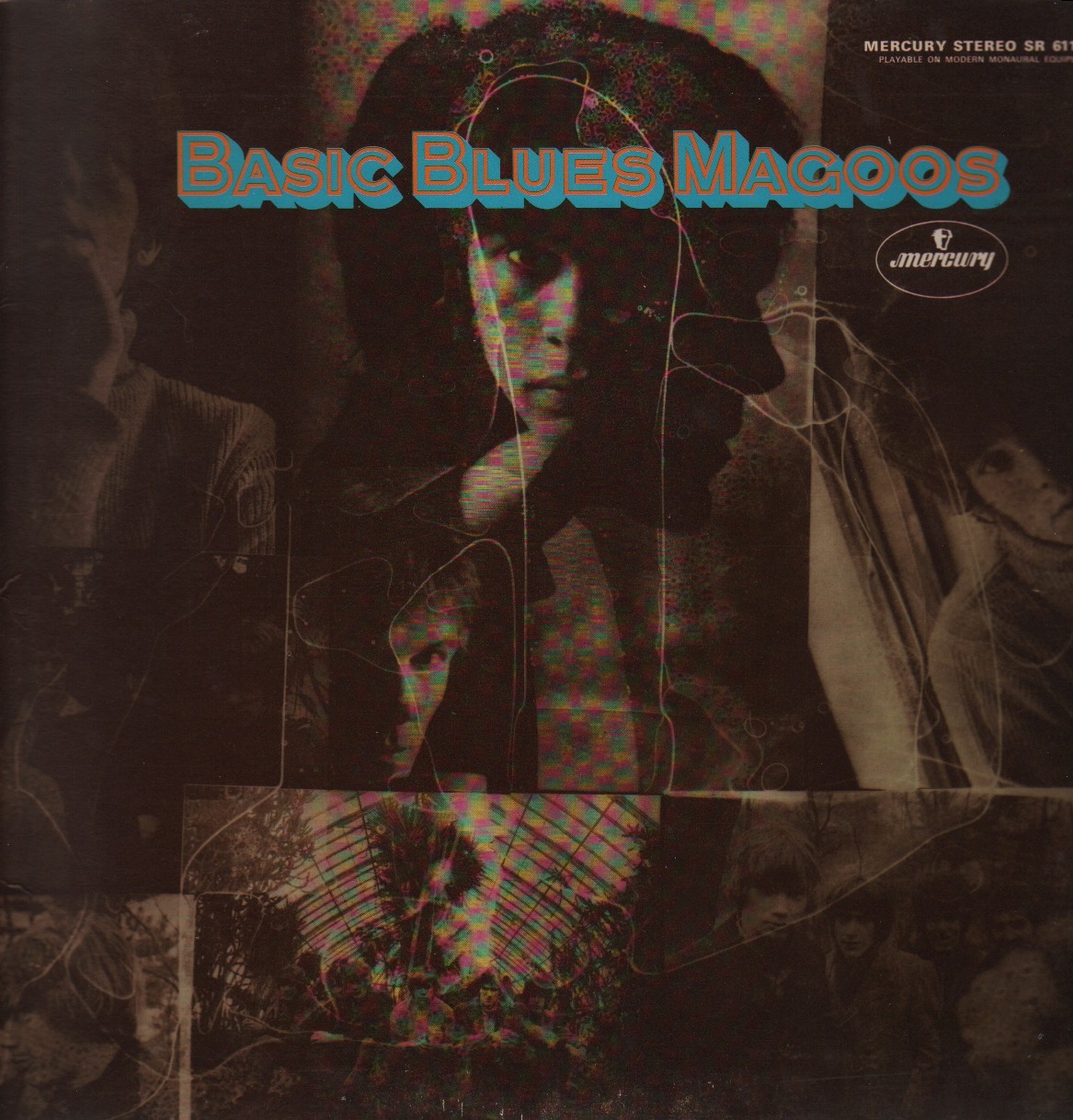 By 1968, the band was discouraged and you split up.
Weak management and having our 2nd single "Pipe Dream" being banned by the ABC network killed our career. Radio was moving too fast and we lost our follow up so we got labeled a one hit wonder.
The group's management had other plans. The band was signed to ABC Records, but most of the members did not go along with this plan.
What can you tell me about this deal with ABC Records?
The other band members weren't approached to be involved. The Management approached me.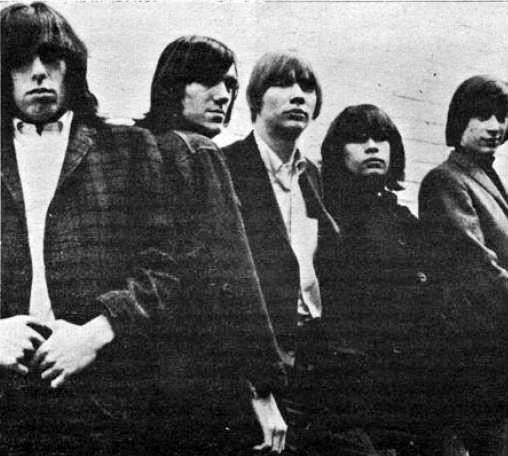 Only you agreed and started the new version of Blues Magoos with Eric Kaz, Richie Dickon, John Leillo and Roger Eaton and in 1969 you released Never Goin' Back to Georgia and a year later Gulf Coast Bound. 
At first I declined the offer. I had put an ad out in The village Voice to start a new Band because the Magoos we over. My concept and 19 years old was to be the first Latin rock group. My father (Castro)was born in Bogota Columbia but he died when I was 5 months old. So I never knew him but thought it would be great to play some music with a Latin influence. I had casted the band and used our managers office to do this.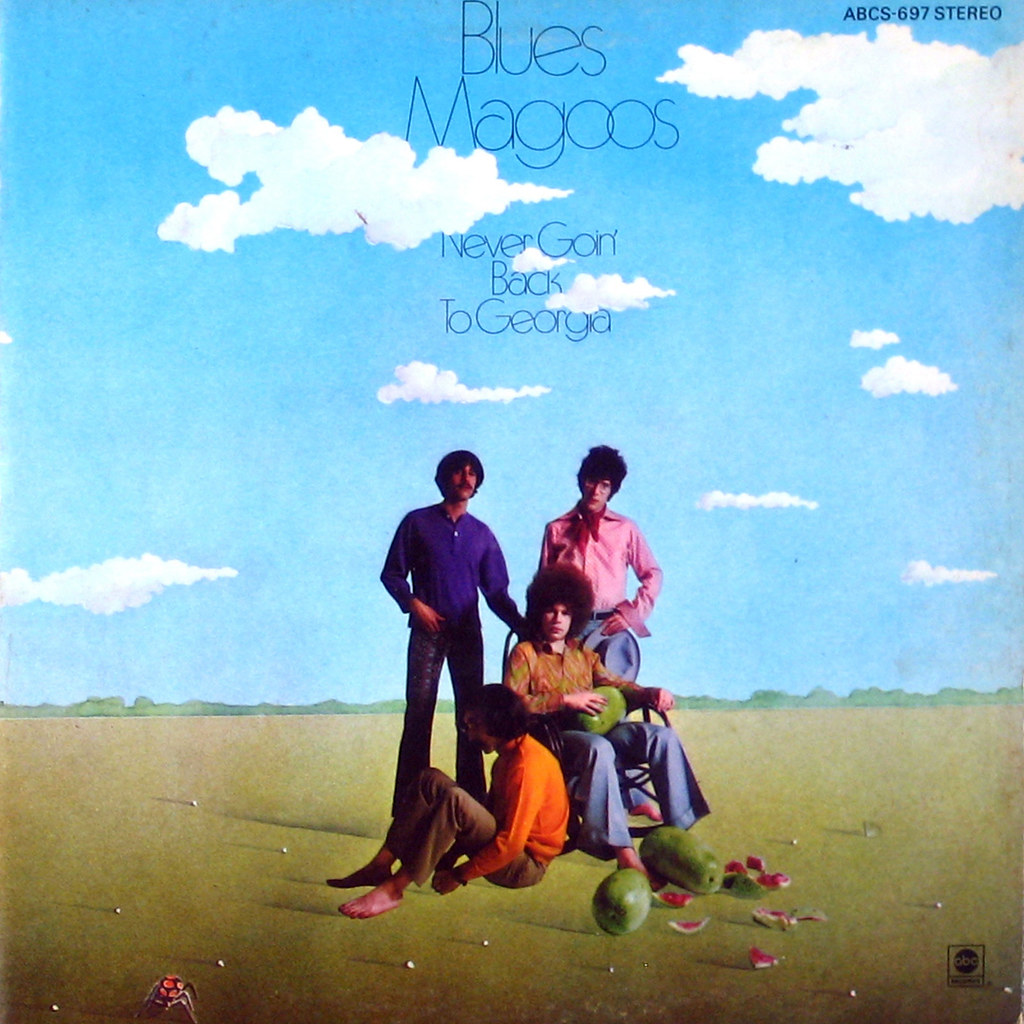 When they saw what I was doing they informed me that they owned the name and had signed the name to Abc Dunhill and that I was a main influence in the Magoos and should continue as such. After realizing that it would take quite a while to start over with a new band getting signed I decided to try and just get the music out and keep moving forward. Unfortunately the record was tied up for over 6 months before its release because the other Magoos didn't want it released. We all went to court and the ABC deal stuck. In this time Santana came out and got the recognition. Live and Learn.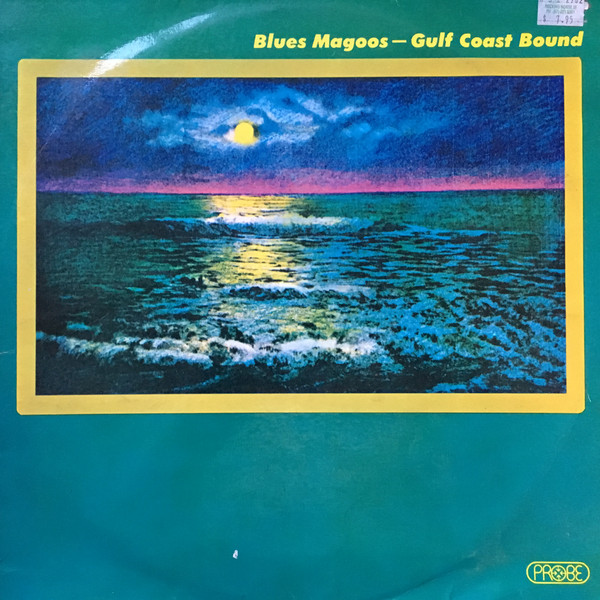 How about gigs and touring?
Really the most memorable is the Herman Hermits, Who tour. We went out for the whole summer of 1967. All of us on the same plane. This was the tour that broke The Who in the United States. So my Keith Moon stories are many. One day I'll sit down and write coffee table book. All the other stuff was a non stop party. Festivals, Stoned out Hippies, lots of sex. The whole 9 yards.
What happened next?
After the Magoos I did a lead role in the Broadway Production of "Hair". While in the show I met "The Alessi Brothers. (Billy and Bobby). We really hit it off and started Barnaby Bye. we were signed to Atlantic records on our 1st show ever by Ahmet Ertegun. We've reunited as well and do tours and shows. The band is great and very impressive live. www.BarnabyBye.com
I formed Balance in 1980 and had a top twenty hit called "Breakin Away". We were musical excellence. A Musicians Musician band. Still very cult in Europe.
In July 2008, the Blues Magoos with original members Ralph Scala, Castro and Geoff Daking reunited for the first time in years for two concerts, including one with The Zombies at the Fillmore New York at Irving Plaza in New York City. In December 2009 they traveled to Spain for the Purple Weekend festival. How do you feel playing as Blues Magoos after all this years?
Great FUN and long overdue. WE HAVE FINISHED OUR FIRST RECORD IN OVER FORTY YEARS. It's great and called Psychedelic Resurrection. We have to finish the art work and it will then be released. We are working with one of my dearest friends in life and an Iconic publicist. Carol Kaye from Kayos Productions.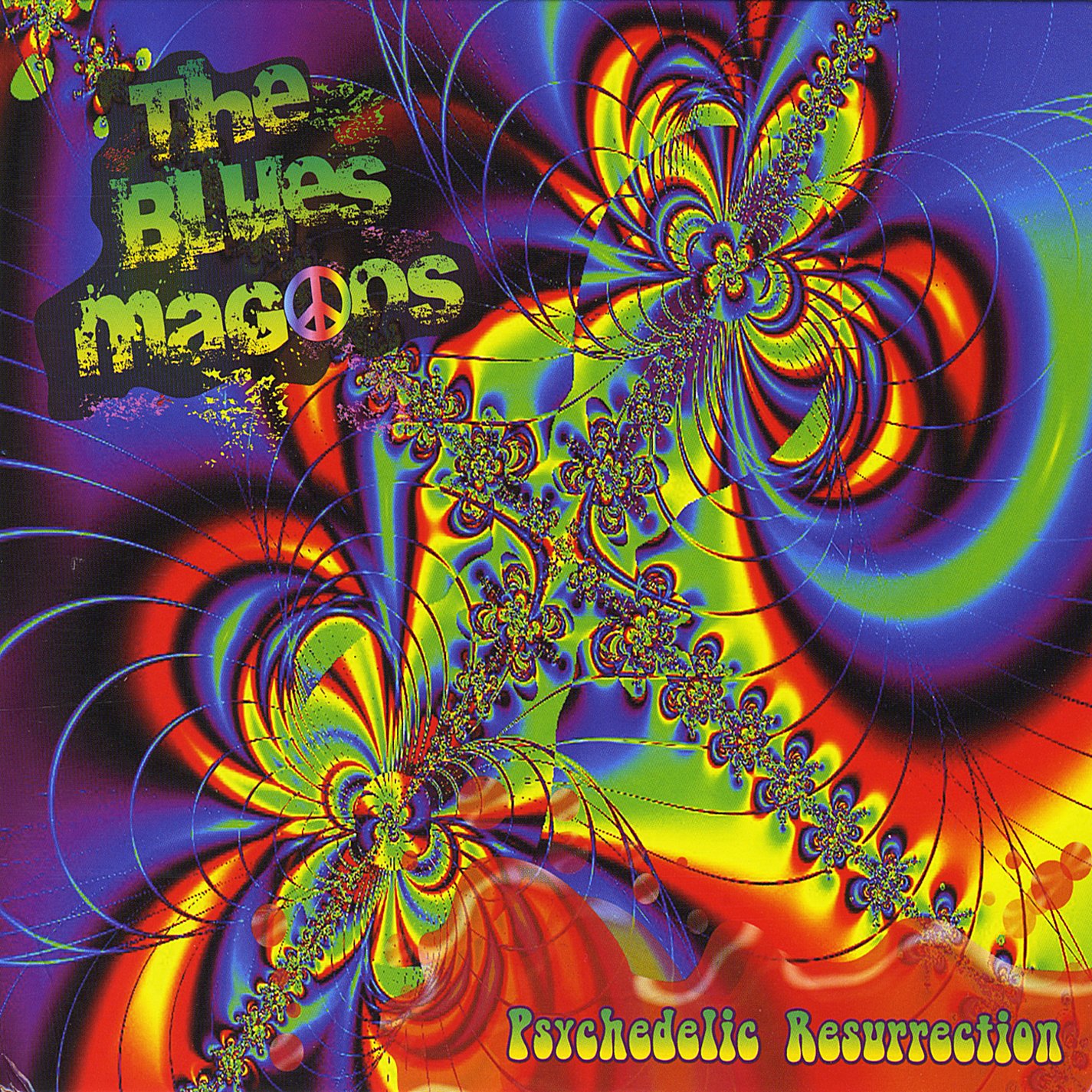 What currently occupies your life?
Always busy. Finishing up the Magoos so we can start to go and play out. Producing many projects, working on my own cd called Just Beginning inspired by an hour long phone call between me and Richie Havens, Barnaby Bye shows and always writing.
What are some future plans?
To start playing out again doing my solo acoustic show and working with my son who does it all and is very talented.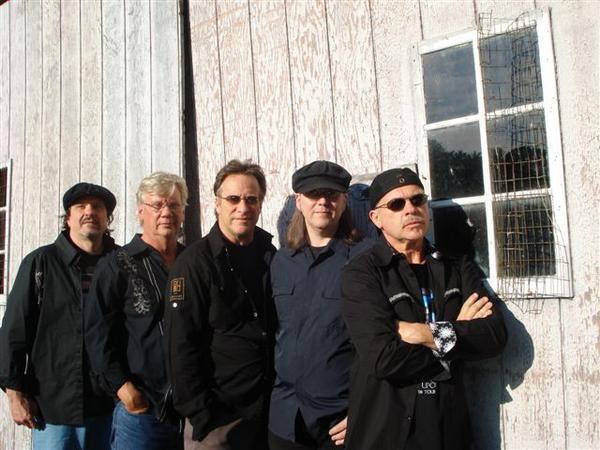 Thank you for taking your time. Last word is yours.
Just a quick a note of thanks to all the friends and fans who have supported my art all these years. That's always the best medicine in life.
– Klemen Breznikar