T2 | Interview | Peter Dunton | Mike Foster
Now legendary hard rock group T2 was formed at the end of 1969 by Peter Dunton. T2 played a lot of universities and rock venues, and were on the same circuit as Black Sabbath, Deep Purple, Free et cetera. Their favourite venue was The Marquee. Peter Dunton believes T2 played more top of the bill gigs there in 1970 than any other band. Their debut album, 'It'll All Work Out In Boomland' is among the very best in the genre.
---
"We were trying to create something different, not influenced by other acts."
What's your first band?
Peter Dunton: I formed my first band, The Nomads, with two friends when I was 13. I was 14 when we played our first gig. I played with two other main bands before; Neon Pearl, but nothing was released. Neon Pearl was created in June 1967 in the UK to play in Germany. We joined up with a German keyboard player, rehearsed for a few days and then started a two month residency at the Top Ten Club, Siegen. As we were supposed to play 4 one hour sets each night we had plenty of time to experiment, and I wrote some original material.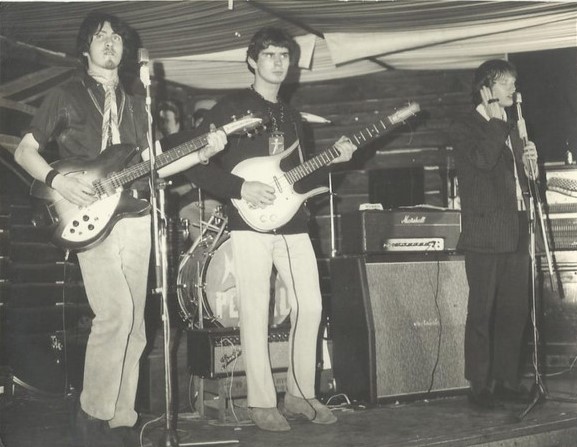 We played a lot of gigs in Germany until November and then returned to the UK. We played a few gigs in the UK and made some recordings but we couldn't get anything released at the time.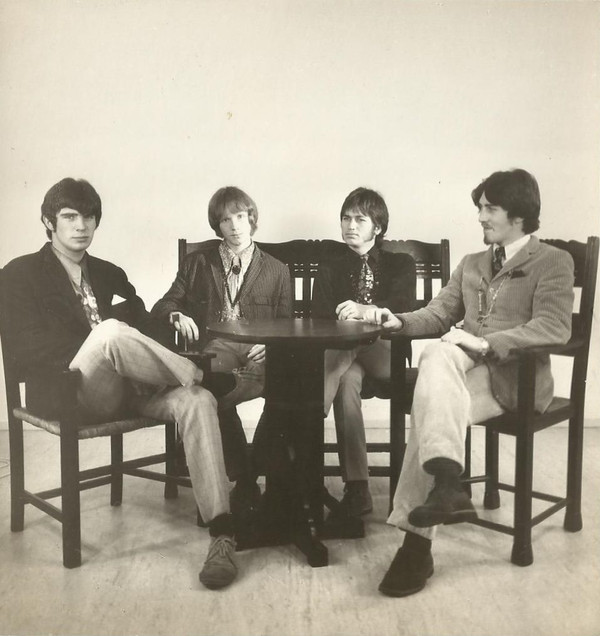 What about Please?
Please was my next project after Neon Pearl. Again, we played some gigs and made some recordings but nothing was released at the time. Acme Records released 2 albums – 'Please 1968/69' in 1998 and 'Seeing Stars' in 2001.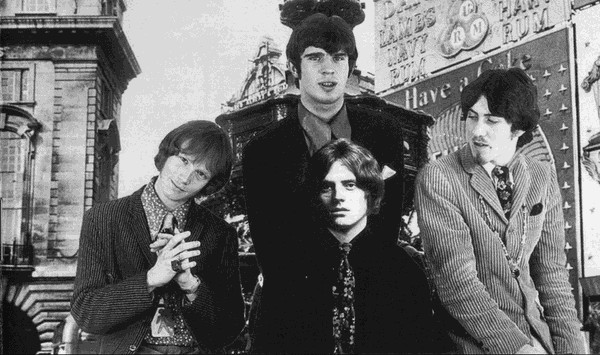 How about The Flies?
I knew The Flies from their beginning, I even supplied Robin Hunt's first drum kit, but I didn't join them until 1968. I wrote their third single 'Magic Train'/'Gently As You Feel' and much later contributed to Acme's 'The Flies: Complete Collection 1965-68'.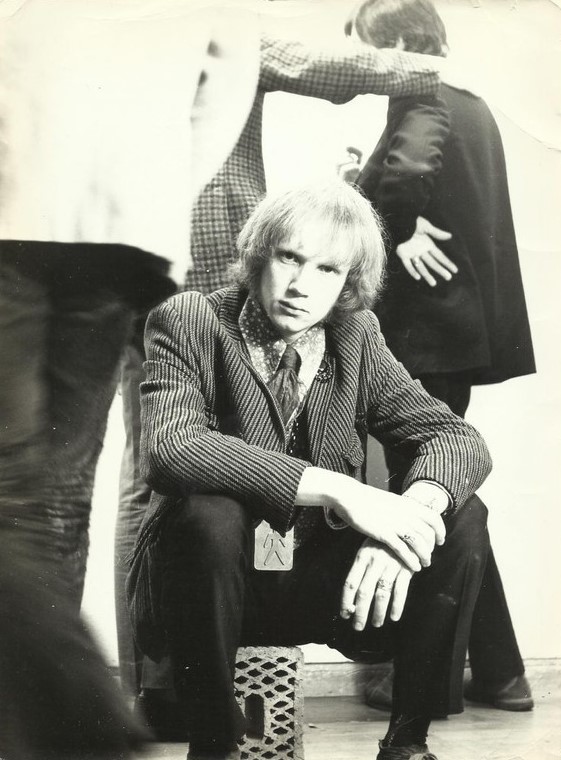 Then you formed your most famous group, T2.
In 1969 I left Please to join The Gun, and The Gun's drummer joined Please which was then re-named Bulldog Breed. At the end of 1969 Bernie [Bernard Jinks] and Keith [Keith Cross] from Bulldog Breed joined me to form T2. Bernie [Jinks] had previously played with me in The Odd Few, Neon Pearl and Please, but I hadn't played with Keith [Cross] before.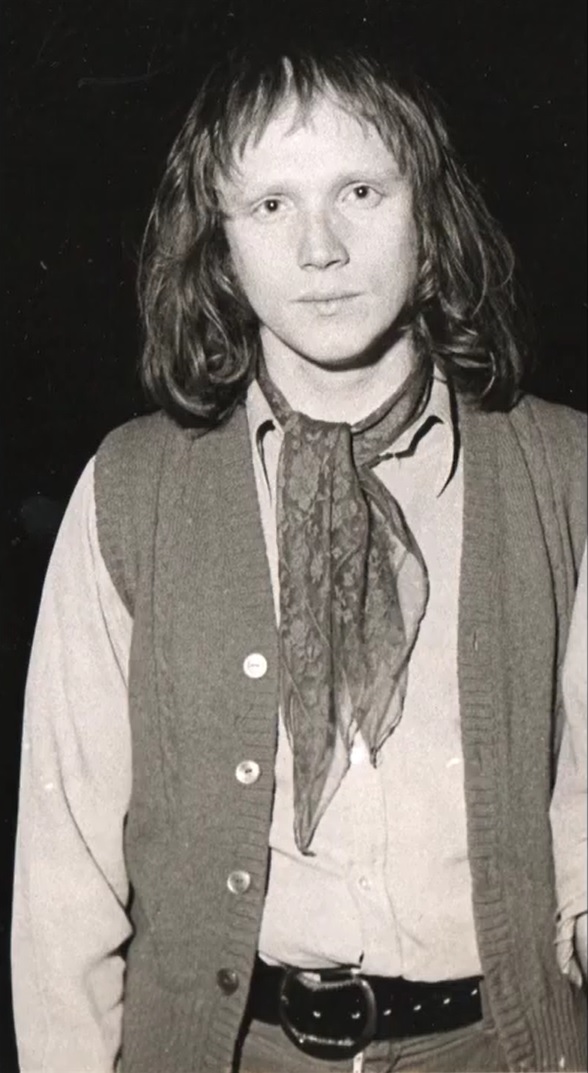 We recorded 'It'll All Work Out In Boomland' at Morgan Studios, mainly from midnight to about 6 am, we felt we'd get a better atmosphere then.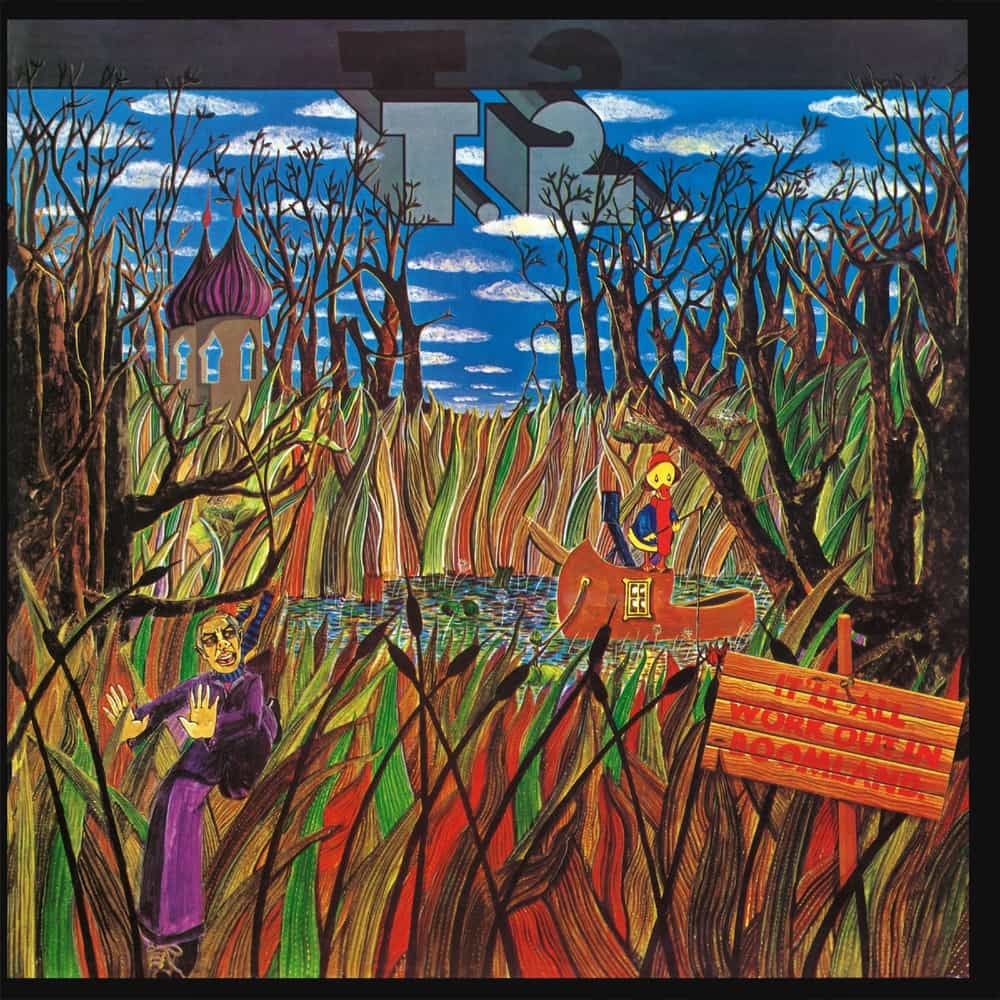 Rod Stewart and the Faces and Paul McCartney were recording at Morgan at the same time. We were trying to create something different, not influenced by other acts. The sleeve design was based on the track 'Morning'. We played a lot of universities and rock venues, at that time we were on the same circuit as Black Sabbath, Deep Purple, Free et cetera.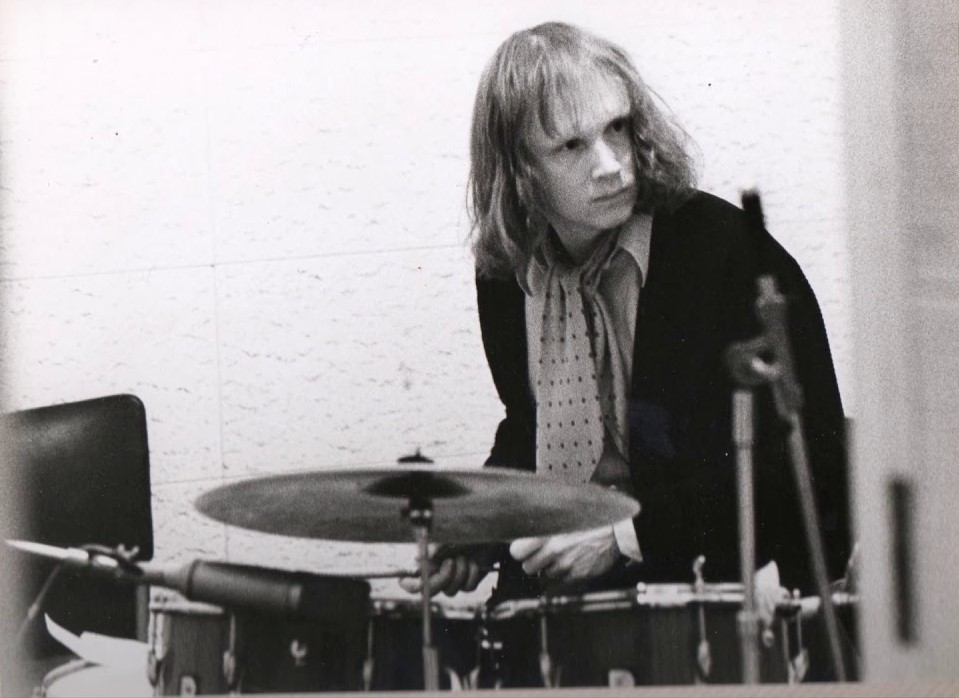 But our favourite venue was The Marquee, I believe we played more top of the bill gigs there in 1970 than any other band. We even recorded a TV appearance there for Disco 2. Keith [Cross] left T2 at the end of 1970, Bernie [Jinks] at the beginning of 1971.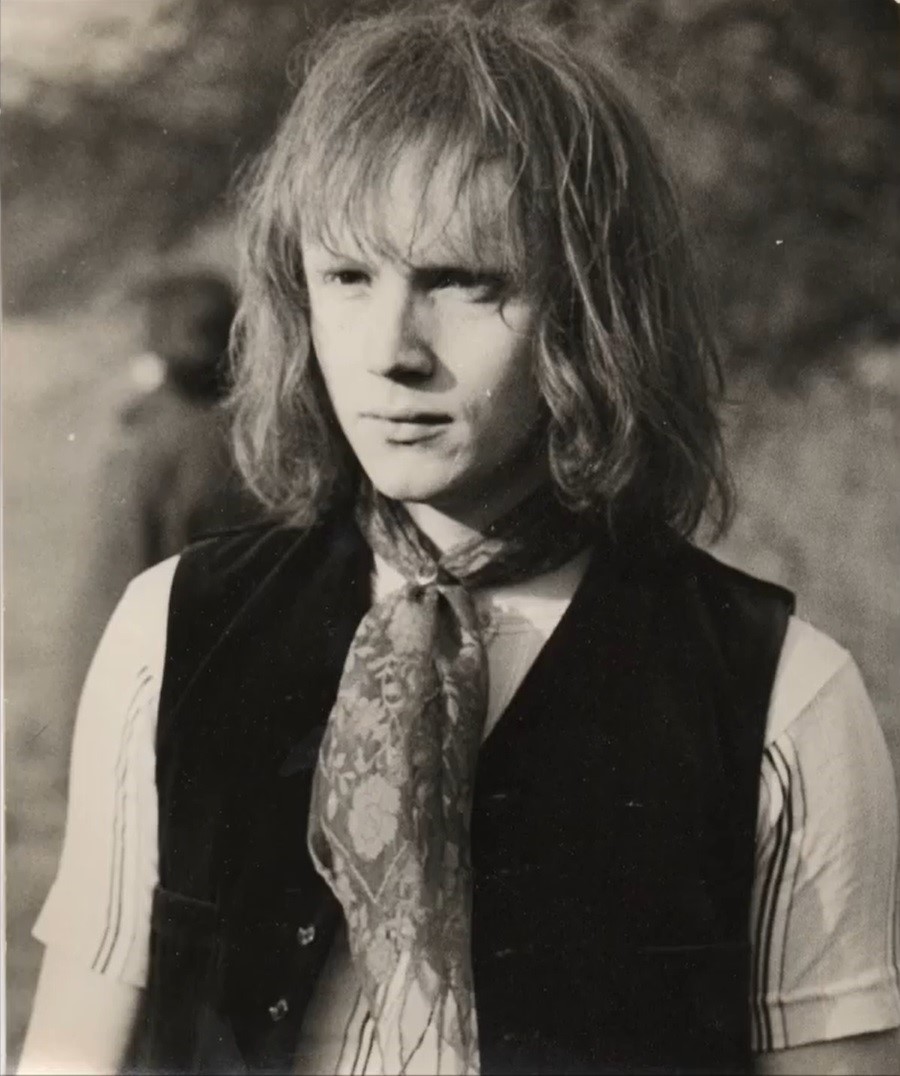 I brought in a new guitarist and bass player and we continued playing for two years.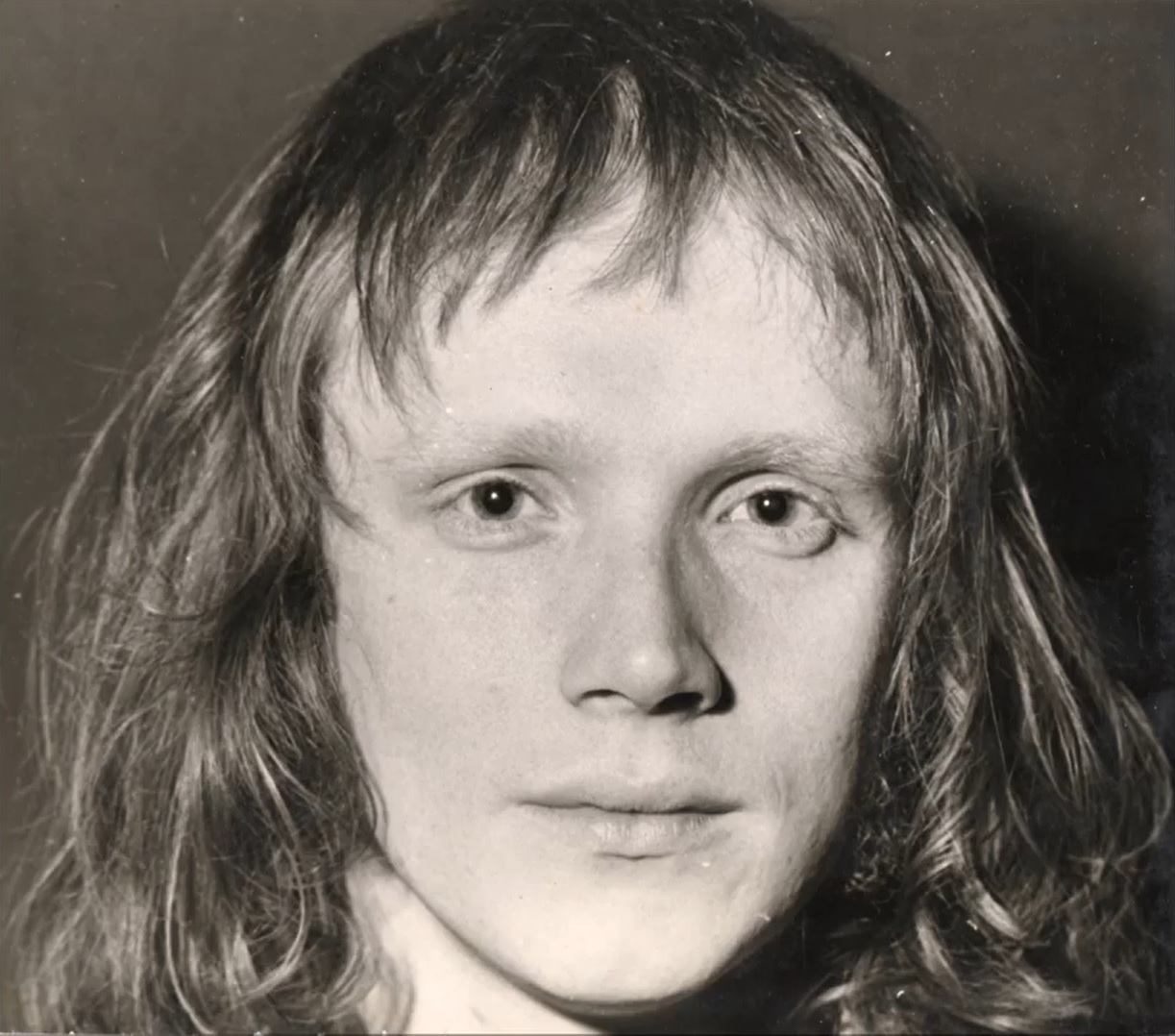 Unfortunately we couldn't find a new recording deal, the music scene in the UK had moved on to Marc Bolan, David Bowie et cetera. I could only find a solo deal and recorded a single 'Taking Time' with Dave Edmunds in 1973.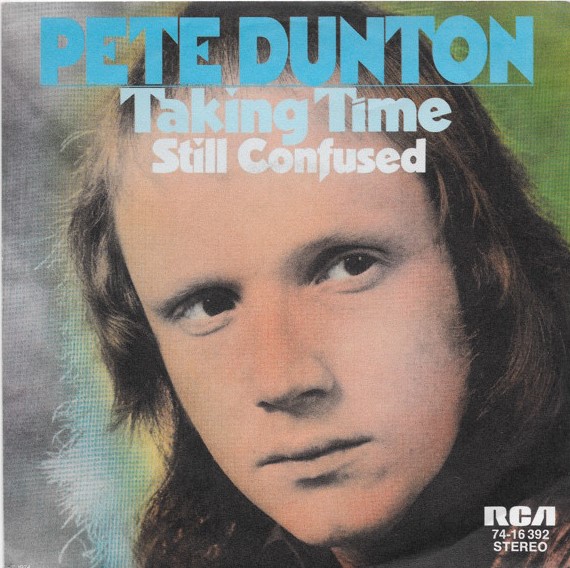 What happened next?
In 1975 T2 started playing again with Mike Foster on bass. Around 1990 we learned that 'It'll All Work Out In Boomland' had been re-released in Germany, Japan and South Korea. We contacted the German company and ended up releasing the three albums we talked about before.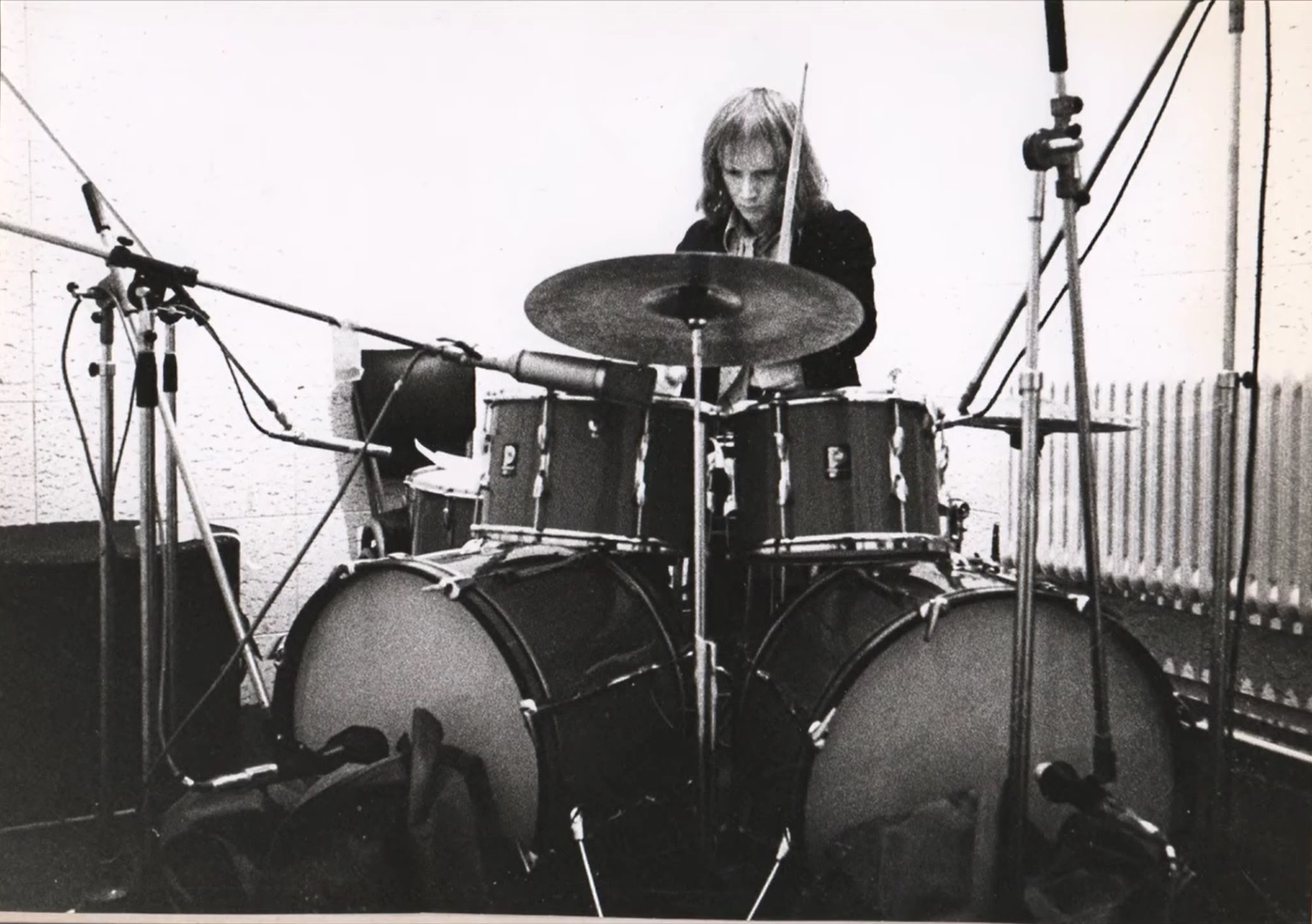 Later I started working with Acme Records, releasing the Neon Pearl, Please and Flies albums. The 1997/1998 T2 album was recorded by the original line-up in 1970, as demos for a second album. They were not finished and released at the time because Keith and Bernie left. I am no longer in contact with Bernie and Keith, but I am in frequent contact with Mike Foster and visit him each year in Thailand.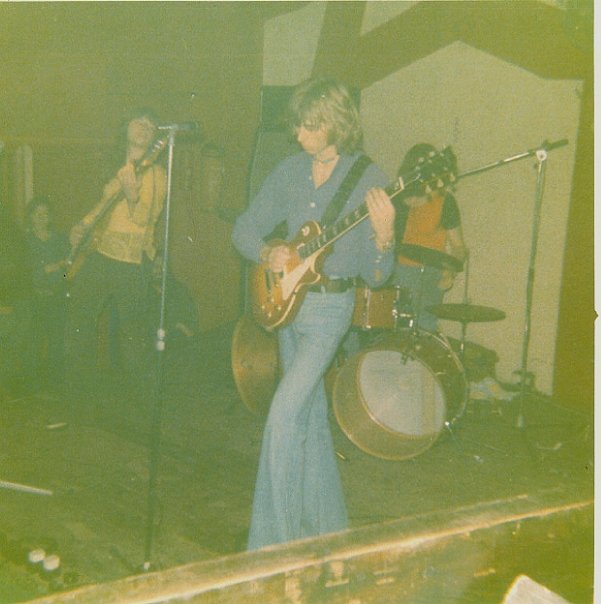 Obviously, due to personnel changes, T2 lost momentum and didn't achieve its full potential. For instance we had to cancel our first tour of the USA when Keith left. On the other hand 'It'll All Work Out In Boomland' is still on sale over 40 years after its original release, and seems to have stood the test of time. Only last year Top Sounds Records released two previously unreleased T2 tracks from 1970 – live versions of 'Careful Sam' from Disco 2 (TV) and 'Highway' from BBC Radio. I am very pleased that a new generation is taking an interest in T2. Only yesterday I answered similar questions from a young Russian student.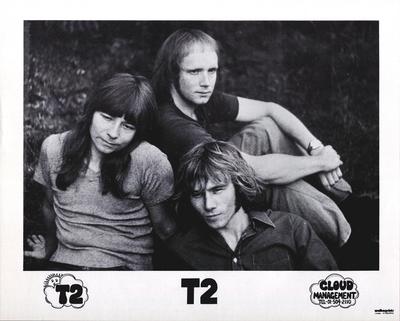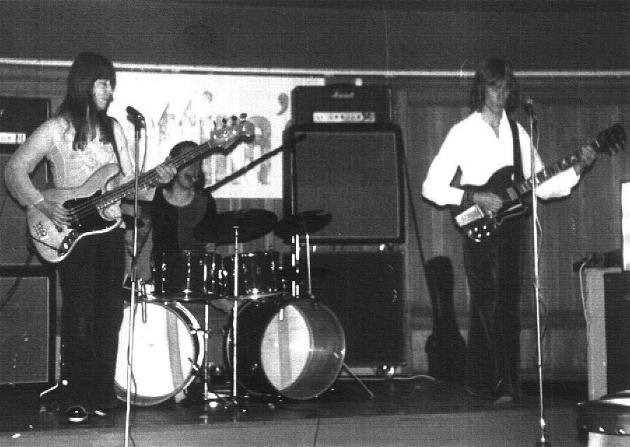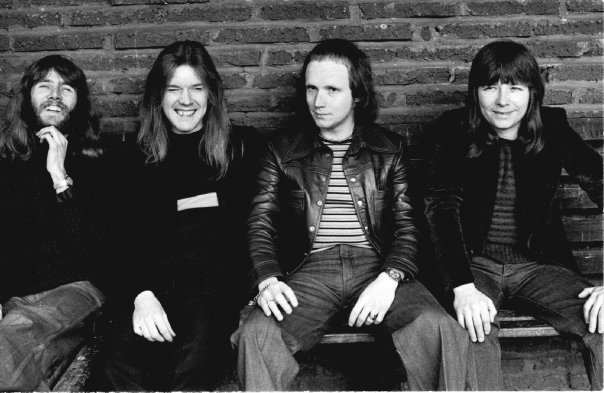 What do you consider to be your first real exposure to music?
Mike Foster: As a young teenager I really wanted to learn to play guitar and join a band. I persuaded my parents to buy me a Spanish guitar at the age of 13, and had some lessons. A few months later at school, I was asked to play bass with some guys the year above me. Bought my first bass, a Futurama on HP over 2 years. It was rubish, but got me started until I could afford a Gibson EB-0 and a year later a 1963 Fender Jazz. I guess my first influences were with the early Beatles and Stones, followed by The Zombies, The Small Faces and The Who. I knew Stevie Marriott who lived locally, before he formed the Small Faces and used to see him play with The Frantics at a local Church Hall. This guy was a very big influence on me and my need to get into a decent band. He gave me a lot of encouragement in those early days.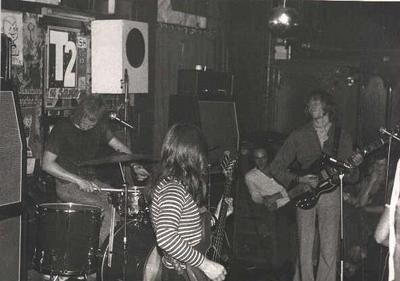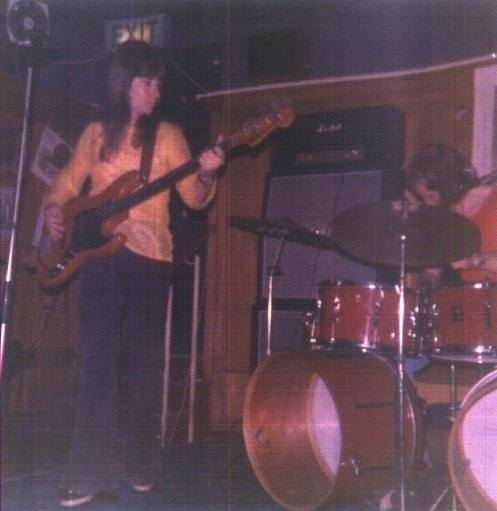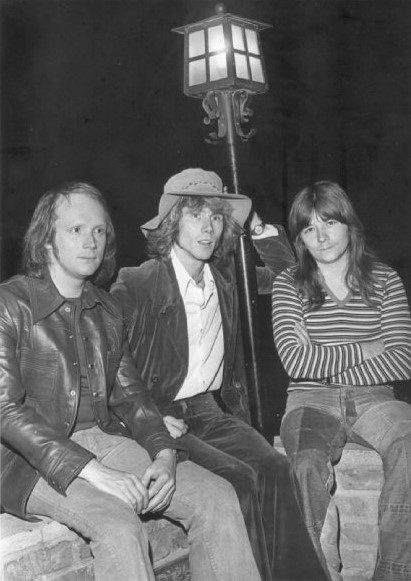 What are some of the bands you played with before joining T2?
Mike Foster: Many unknown local bands doing a few youth clubs and halls from the age of 14, and then a band called Egor when I was about 19. Stayed with them for about 18 months playing at pubs and clubs, and a local sound studio saw us at a London East End venue called the Plough and Harrow. They recorded a live gig and put out two original tracks on a compilation LP called 'Oddsocks'.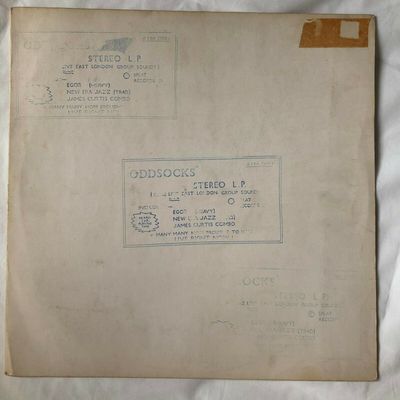 Two guys who lived in the flat above me heard the tracks and said they were the road crew for another local band playing fairly similar material and would I like to come down and see them at London's Marquee Club the following Saturday. I went down with them and was knocked out by their band. The band was T2. They became my favorite live band and I went to see them at every opportunity. Before long I had become very good friend with Peter Dunton and when an opportunity became available he asked me to join the band playing bass.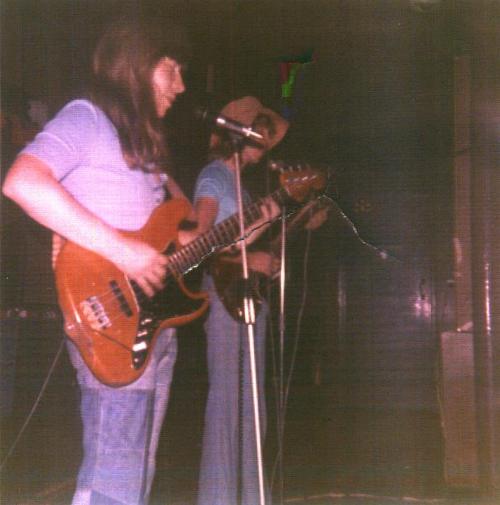 That was in about 1973/1974 and I have been with T2 ever since playing bass on live gigs and guitar and bass on three albums, 'Second Bite', 'Waiting for the Band', and 'On The Frontline'.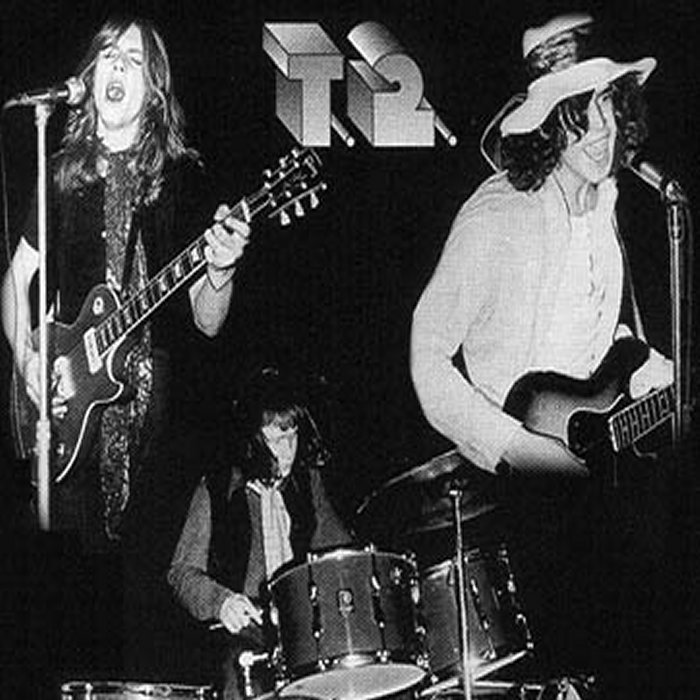 Looking back, what was the highlight of your time in the band?
Mike Foster: Many good experiences including making three albums, but three that stand out were doing live video of a gig at the Brentford Roadhouse in the mid 90's, Recording a gig at Manchester's International 2 for SMP World Wide Records with Ray Lee on guitar, and reviving T2 with some gigs in Thailand last year with a great Thai guitarist called Pookie.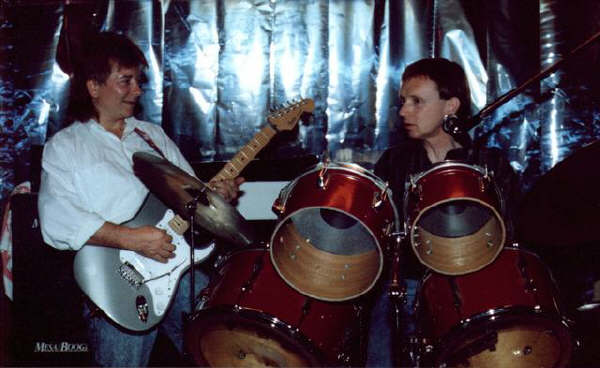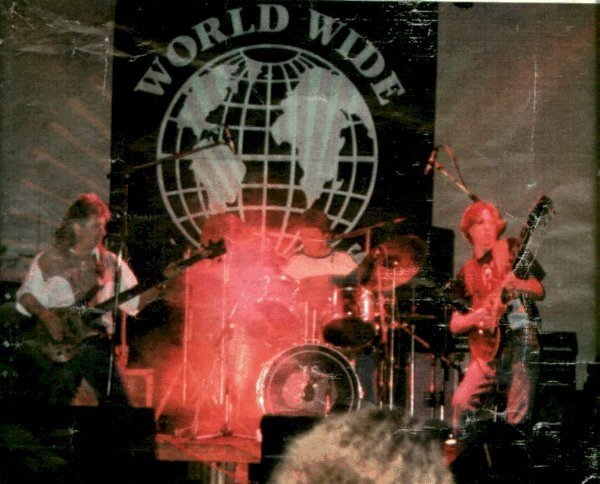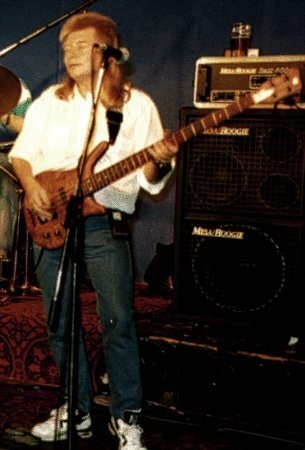 What currently occupies your life?
Apart from T2 when Peter Dunton comes over to Thailand, have played with Len Tuckey (ex Suzi Quatro), Casino Steel and Honest John Plain with The Last Rock n Roll Band over here in Thailand where I now live. Mike Foster
Klemen Breznikar