Okta Logue interview
Would you guys mind introducing yourselves?
We are Okta Logue, a young progressive pop group from the Frankfurt area/Germany.We are a classical Quartett ( vocals/bass, organ, guitar, drums) in the tradition of great progressive classics and the surrealism movement of the 20s. Our approach in making music is the expression of our emotional needs in combination with the experiment of using a certain spirit of the past to create a new musical concept ,wich is freed of retrospectives, getting relevant by the fact, that 4 young musicians celebrate the expression of something beautiful. Okta Logue are Robert Herz (drums) Nicolai Hildebrandt (organ, trumpet) Philip Méloi (guitar ) Benno Herz (vocals, bass).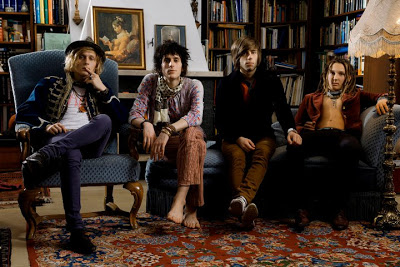 When and how did you all originally meet?
Okta Logue is the shortened form of "Zaphire Oktalogue". "Zaphire Oktalogue", was the band in which three of us started playing together. We've been a bluesrocktrio which was less conceptional with more improvised songs. Benno, Philip and Robert founded the group in 2007 and started to work on the "Zaphire Oktalogue" record. Nicolai is a long time friend of us and joined the group shortly before the record was released. After a few months of rehearsals, we all recognized that Nicolais contribution was leading us in a new direction..We disbanded Zaphire Oktalogue and formed "Okta Logue" out of it..
What are some of your influences?
We are influenced by beautiful music in general, the roaring of the sea an the sound that airplanes make when they start to leave the rollfield. We are influenced by the moments where you neither asleep nor awake and of course the revolver record.
In 2010 you released you first album called Ballads of a Burden.
"Ballads of a Burden" is the point in our development which finished the process of forming and combining our different musical ideas to create the band Okta Logue. We wrote the songs for the record in spring and early summer of 2009, a good time.. We started recording in autumn. We recorded drum and bass tracks Atthe Ironbar studios with a great friend and artist Lorenz Blümler and finished the album in our rehearsal room, experimenting with different instruments and microphone techniques.The idea of adding the brass instruments to the record gave the album another interesting aspect. We started the mixing process in April of 2010 and were ready to release in summer. "Ballads of a Burden" is the base of what" Okta Logue "means for us and the starting point of a long journey.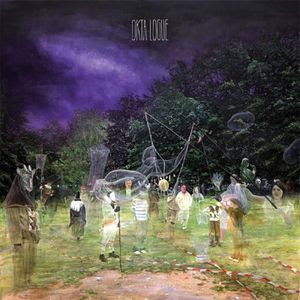 How is touring going for you?
At the moment we are not playing that much because we already working on album no.2! first songs have been recorded in march 2011, we finish the recording process in july. We changed from Berlin based "Nasoni records" to a label in Frankfurt, "hazelwood vinyl plastics", a group of really inspiring people! The record will be released in January 2012, a tour (Germany, hopefully Europe) will follow. this year you can see us on some summer festivals.
Thank you for your time.
Check out our videoclip for "Bright Lights", it is shot in our garden and directed by Nicolai Hildebrandt! Thank You!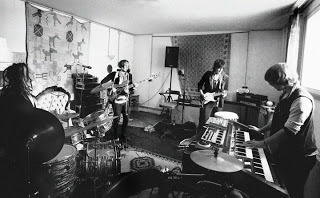 –
– Klemen Breznikar