'Let It Be So' by The Living Pins | EP Premiere
Exclusive EP premiere of 'Let It Be So' by The Living Pins, out November 10th, 2023.
---
Simon Le Bon of Duran Duran says this about The Living Pins: "One of the things I can really recognize when I hear a bit of music — is the FUN. The fun that they were having when they made that. And they were having such a great time making that music. In fact, if you do check out Living Pins, you will hear that in all of their music. They don't have a lot of it out there, but they are having such a laugh when they're doing this stuff, and I think it's wonderful."
Say hello to the new 'Let It Be So' EP by The Living Pins. Singer and guitarist (and Austin Music Hall of Fame inductee) Carrie Clark, has this to say about the four new songs, "I think that we keep riding on that 70s FM radio vibe. We all grew up listening to FM radio, and we love the way that when you listen to everything from T. Rex to AC/DC to Slade to ELO and ABBA, there's a fullness of sound and a wave that envelopes you and that can take you out of your present moment. On this EP, 'Love Is 4' and 'Aeroplane' are more on the AC/DC side, like if Marc Bolan and Rob Halford were hanging out. And then 'Scorpion' has some Paisley Underground, you know, Dream Syndicate and Rain Parade, woven into it… plus it's a story-telling song. And those were really big on FM radio. So it's like a 70s story song with these beautiful effected guitars that come from our own live music experience. And then 'Starlight' is just fun. That song is like candy for me – tasty sound candy."
The recording personnel for the 'Let It Be So' EP is A-List all the way. Legendary producer Chris "Frenchie" Smith (who's also a Sixteen Deluxe bandmate with Carrie) was at the production helm once again. The shared history of working on the last two Living Pins' recordings with Pam and Carrie just adds to the swagger. Joey Shuffield on drums and Bobby Daniel on bass are also top notch pros. And they really really understand the straight-forward nature of the songs. Like singer and guitarist Pam Peltz says, "We are at home in this, specifically with this incarnation of musicians. It feels very natural. It feels like it's just in our DNA. We're not even thinking about rocking. We just do it."
More on this shared history from Carrie: "I first got to know Joey at The Hole in the Wall (legendary Austin nightclub) in the '90s. I'm playing in Sixteen Deluxe, Pam is playing in Ursa Major, and Joey is playing in Fastball, but under their pre-Fastball name, Magneto USA. Plus, Joey was in Young Heart Attack with Frenchie. Joey's definitely in the family. He gets it. We're coming from the same planet."
And then the Bobby connection: "Pam and I sat down with Joey and we asked him, who is somebody that you feel great about playing with, who will understand what we're trying to do here? And he immediately knew it was Bobby from playing together in bands with him, backing Jon Dee Graham and William Harries Graham. And it was funny because when I was on tour with Sixteen Deluxe, Bobby was probably running sound at The Nick in Birmingham (Alabama). So we've probably been in the same room, at the same show, hanging out, and maybe we were even at the same party, sometime in the 90s, because The Nick was an awesome place to play and he was the sound guy. In a nutshell, this is not our first rodeo."
For those that could use The Little Golden Book version of The Living Pins origin: Carrie and Pam formed The Living Pins as a side project to their respective bands. Cut to March 2020, when everything shut down, they'd already been talking with Jeff Copas (Sixteen Deluxe) about producing some songs. The three set up an ad hoc recording session in a warehouse in East Austin and over two weekends in the Fall of 2020, the 'Freaky Little Monster Children' EP was recorded. It was released in April 2021 and was liked by many people.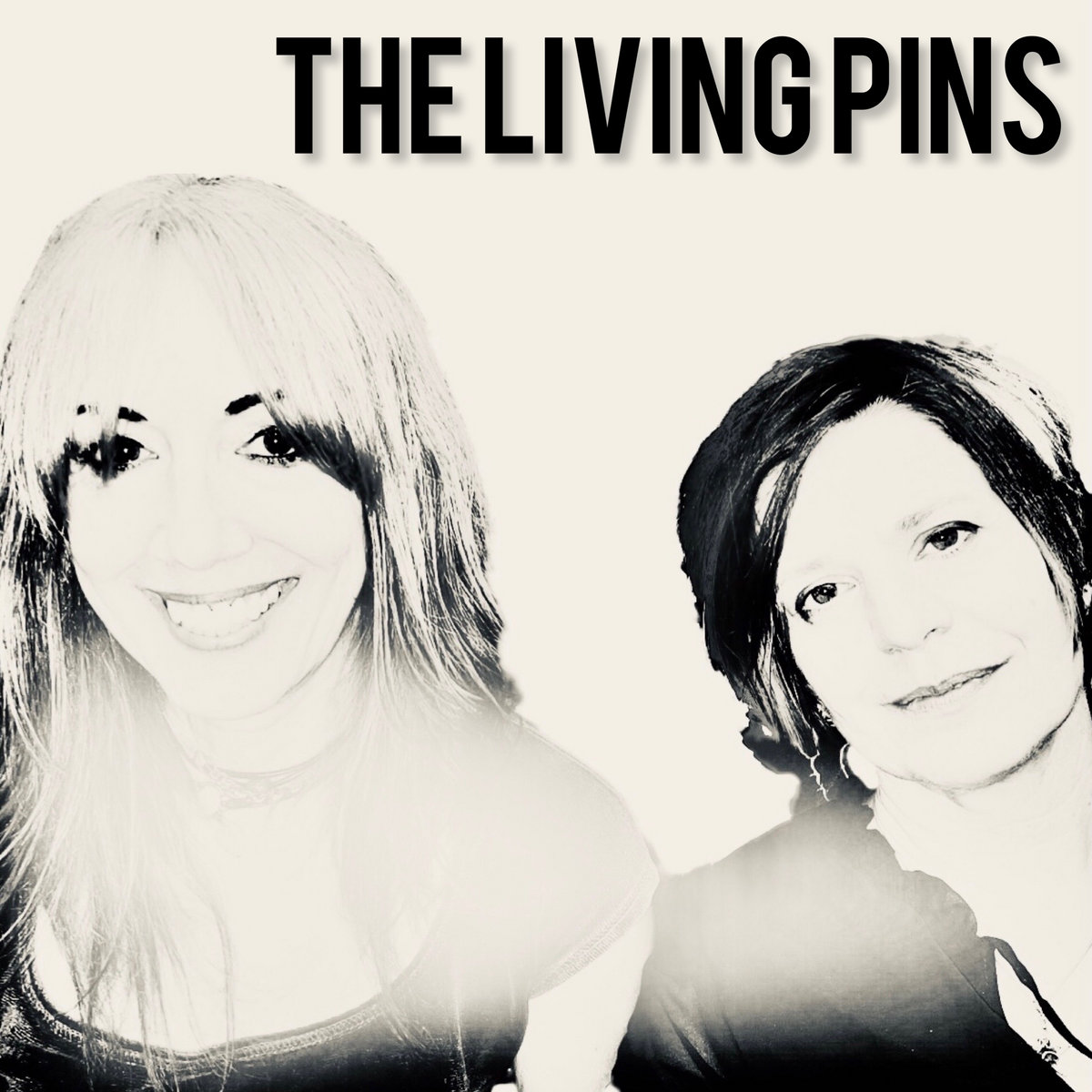 The Living Pins gigs:
11/17 Austin, TX – The Buzz Mill (Carrie & Pam duo set)
12/14 Austin, TX – Swan Dive
---
Headline photo: Shelly Reese
The Living Pins Official Website / Facebook / Instagram / Twitter / Bandcamp / YouTube
The Living Pins | Interview | Exclusive premiere of 'Raven'