Haunt | Interview | New Album, 'Dreamers'
Haunt is an old school metal band from Fresno, California led by Trevor Church. In the following interview Church revealed Haunt is going to release a new album called 'Dreamers' in March 2024.
---
Haunt will also tour Europe in March 2024 followed by a USA tour in August 2024. 'Dreamers' will be a follow-up album to 'Golden Arm' which was released in May 2023.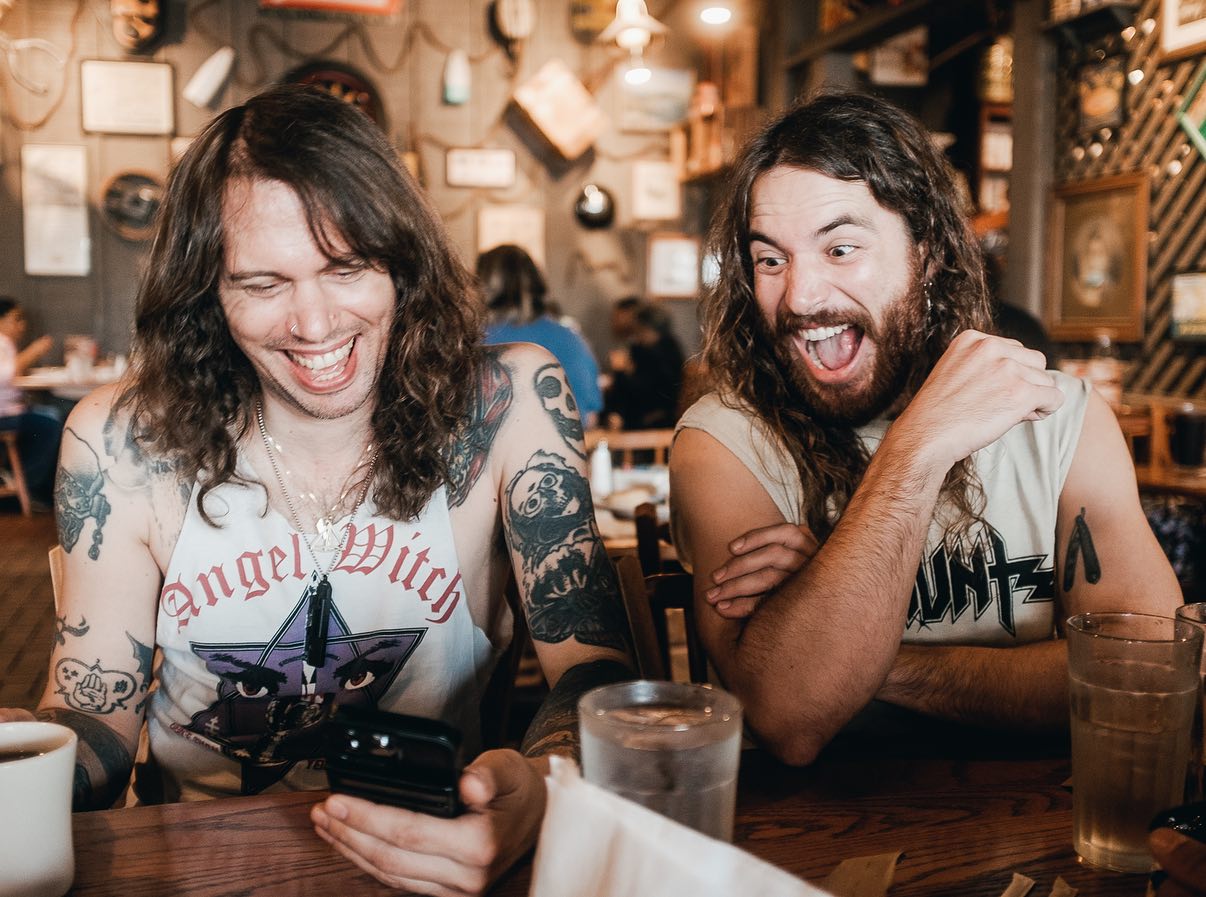 "I wake up, grab a guitar and I start writing"
You're coming from a musical family, do you consider that the environment you had at home influenced you to become a musician?
Trevor Church: It definitely played a part in it. My dad was always playing in bands and I was around it but my cousin Michael really was the one that turned me on to playing guitar. I looked up to him and he was listening to bands like Iron Maiden, Judas Priest, Metallica et cetera. My dad definitely supported the idea and showed me the ropes.
You have a pretty much new album out with Beastmaker. Tell us about the recording of 'Left For Dead'.
So that album is actually just a bunch of leftover demo recordings. We haven't been active in four years now. We are going to start playing again but those songs were just literally left for dead. I wouldn't write like that these days so I figured let the world hear those ideas. In the underground metal world sometimes the lo-fi triggers something in people's minds.
How would you compare it to your previous albums? What would be the key difference?
I hadn't done a Beastmaker record in a while. I'd say for what it is which is left over demos some people wouldn't even notice it was that. In the part I'd have a bit more of an idea of what would go on the record. With this I just grabbed the left for dead songs and released it.
Okay, gotta talk about the guitars, effects and pedals you are using… tell us more about what we can hear.
I mainly use two custom Jailbreak Mockingbird style guitars. But also in the studio I have a Gibson SG custom that gets a lot of love. I also play Charvel San Dimas from time to time. As far as effects go I usually use a Yamaha delay, and a Yamaha Chorus pedal. That's really it. As far as amplifiers I use two different Amps. I use an ENGL Powerball II and a Peavey 5150.
How did you get interested in mixing, mastering, and production?
Lack of finances was the first reason. I couldn't afford studio time. So my friend Andy Saldate and myself really just started doing everything. Eventually it turned into a place that had all the bells and whistles. Nowadays I just record the album and send it off to be mixed and mastered so I can just keep writing and recording the music.
So it eventually led to your Church Studio?
I bought a house in 2017 and it had a back unit and that is where I work. It's a good size room for me. When I have bands come it's a bit tight, but it's fun. I don't really do many bands because I like to work on my own music almost exclusively.
Then we have your 2022 album with Haunt. What's the story behind 'Windows Of Your Heart'?
I wish there was a great story to tell but I'm just a songwriter. I wake up, grab a guitar and I start writing. I did however write the song 'Windows Of Your Heart' for my son. I had to travel in Europe when he was just six months old and I had this extensive fear that he would remember me when I got home. I just wanted to be with him. That song was born out of that.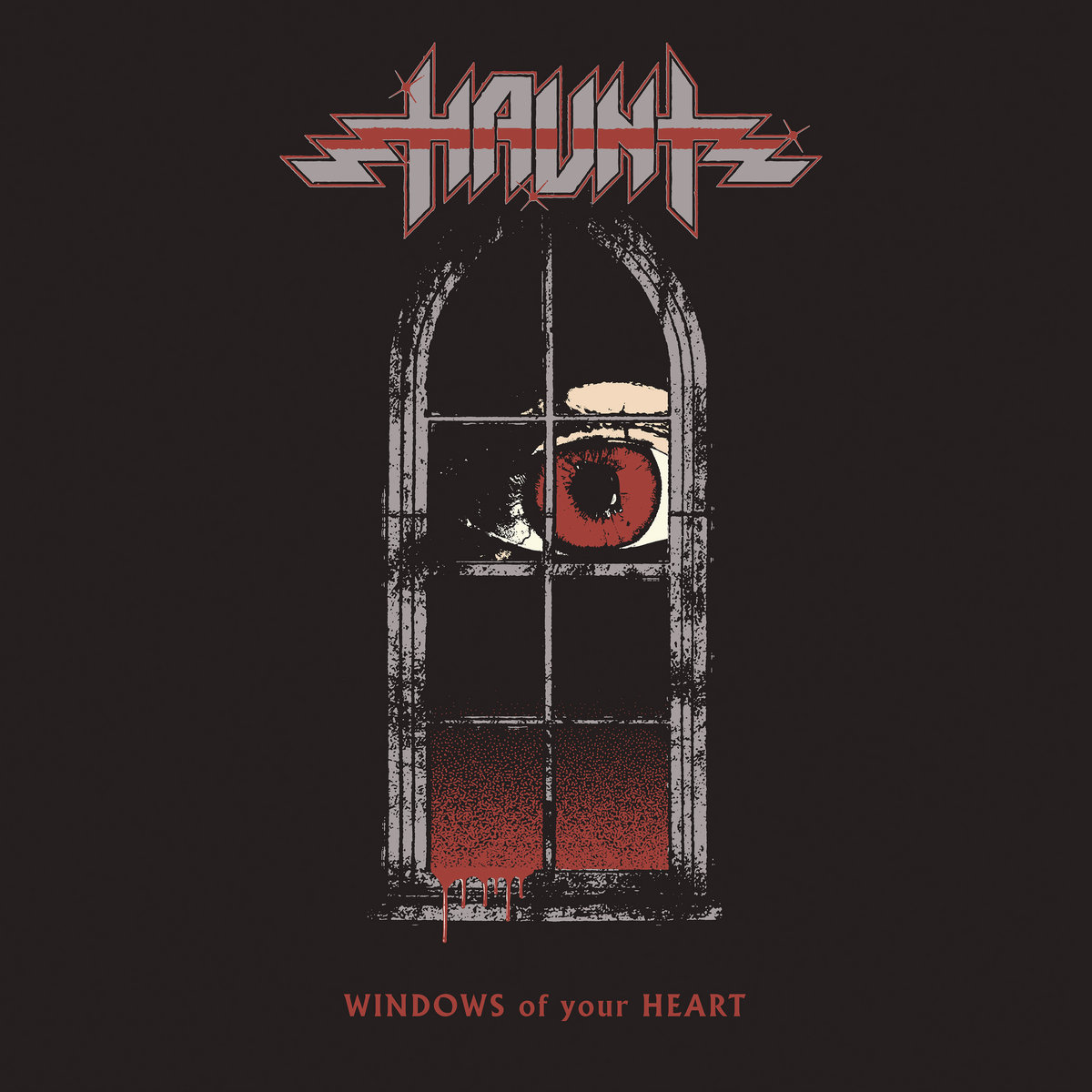 How did the Hysteria project come about? Is it still active?
That's a good question. There is material for a second record. The pandemic really messed that project up because Haunt and the other guys have a band called Hell Fire. We just became too busy. We are talking about it again now though. So I'd say we are active.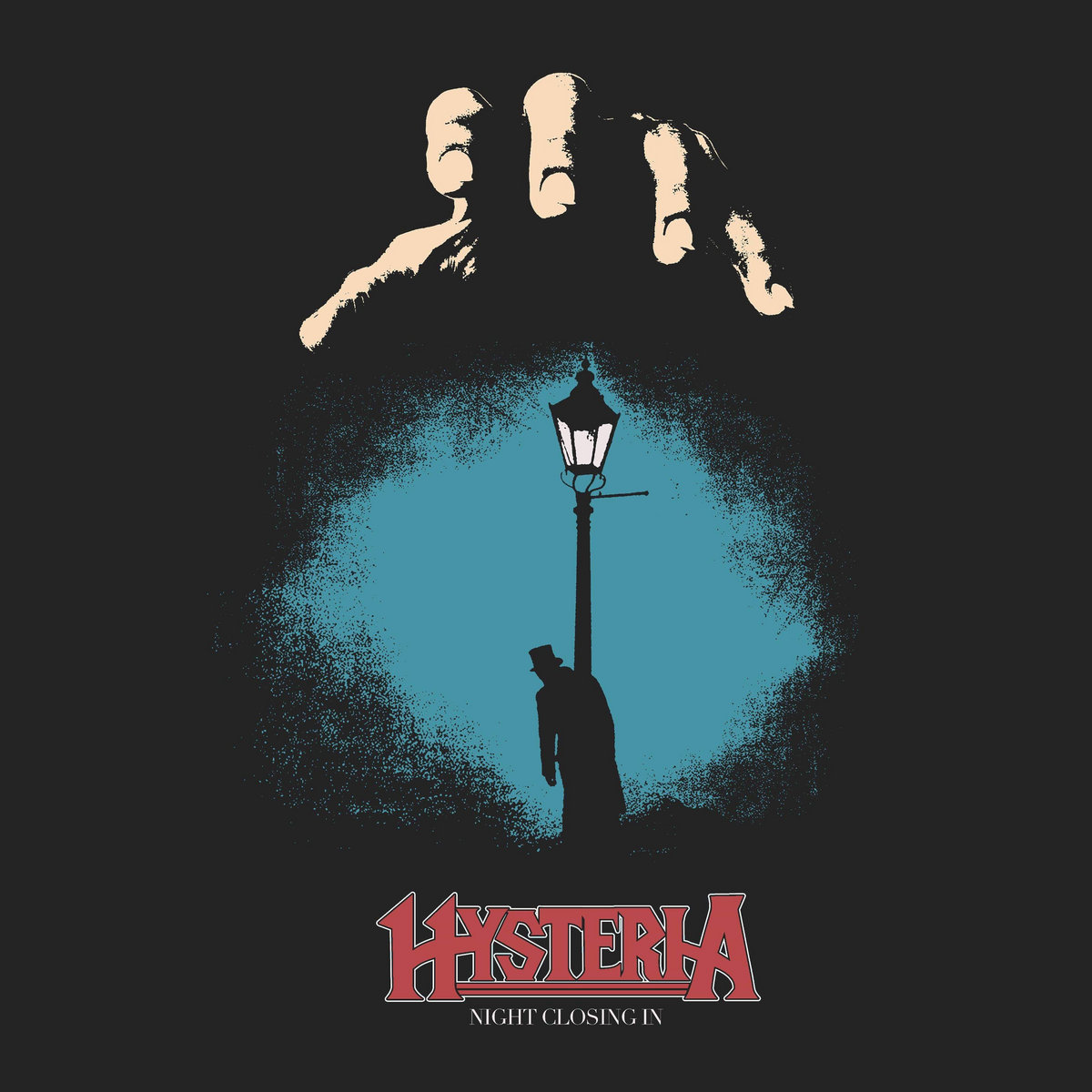 What about a now defunct Worship Of Keres?
I only played drums in that project. We never played live.
Haunt has a brand new album out. How much effort went into making 'Golden Arm'?
I worked for about two months on it. It all was put together fairly quickly. It is mostly older riffs I had that I wanted to finish up from 2020. I wrote one brand new song for it called 'Fight the Good Fight' but other than that the ideas had been riffs from the pandemic era for me.
Are those all new songs or did you pull a few from older sketches you had?
It's been a while since I wrote an album with all newer ideas. What I've been doing is just kind of peppering my records with both new and old ideas. I write all the time so it's really hard to even begin choosing. Right now I have about 60-70 incomplete songs. It doesn't take much after I have a few riff ideas.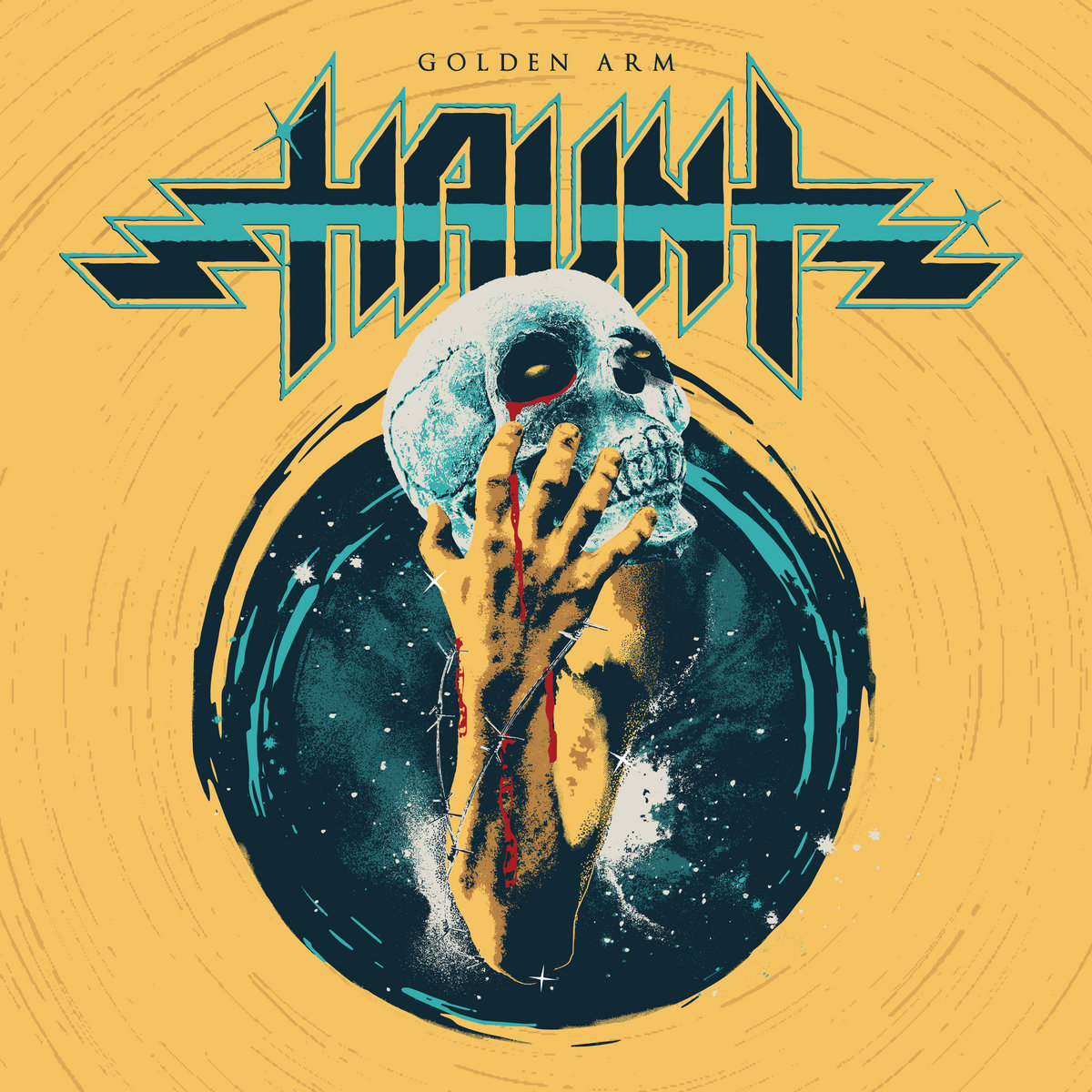 Are you involved in any other bands or do you have any active side-projects going on at this point?
I've done a few side projects. Devil Cross is one which is two dudes up in Canada. We've done two records. I'm not sure if we will do anything else. I'm always looking for something different. Keeps me busy and stops the riff machine for a bit.
Do you often play live? Who are some of your personal favorite bands that you've had a chance to play with over the past few years?
Right now I'm in a hotel in New York and we are playing in Cambridge tonight [Editor's note: Interview as conducted Aug 30, 2023]. We got lucky enough to tour with a band from the NWOBHM movement called Satan. I love this band as it features Brian Ross on vocals who is a huge influence on me. We also got a tour with my really good friends Night Demon recently. That was a great tour.
"New album comes out in March 2024 called Dreamers"
What are some future plans?
New album comes out in March 2024 called 'Dreamers'. We have a European tour in March 2024 followed by a USA tour in August 2024. I've been really focusing on Patreon these days [patreon.com/hauntthenation]. I'm doing some very different things there in the fan engagement area. I highly suggest if you like to see the musical journey to check it out.
Have you found something new lately you would like to recommend to our readers?
The Night Eternal – 'Fatale'
Flight – 'Echoes of Journeys Past'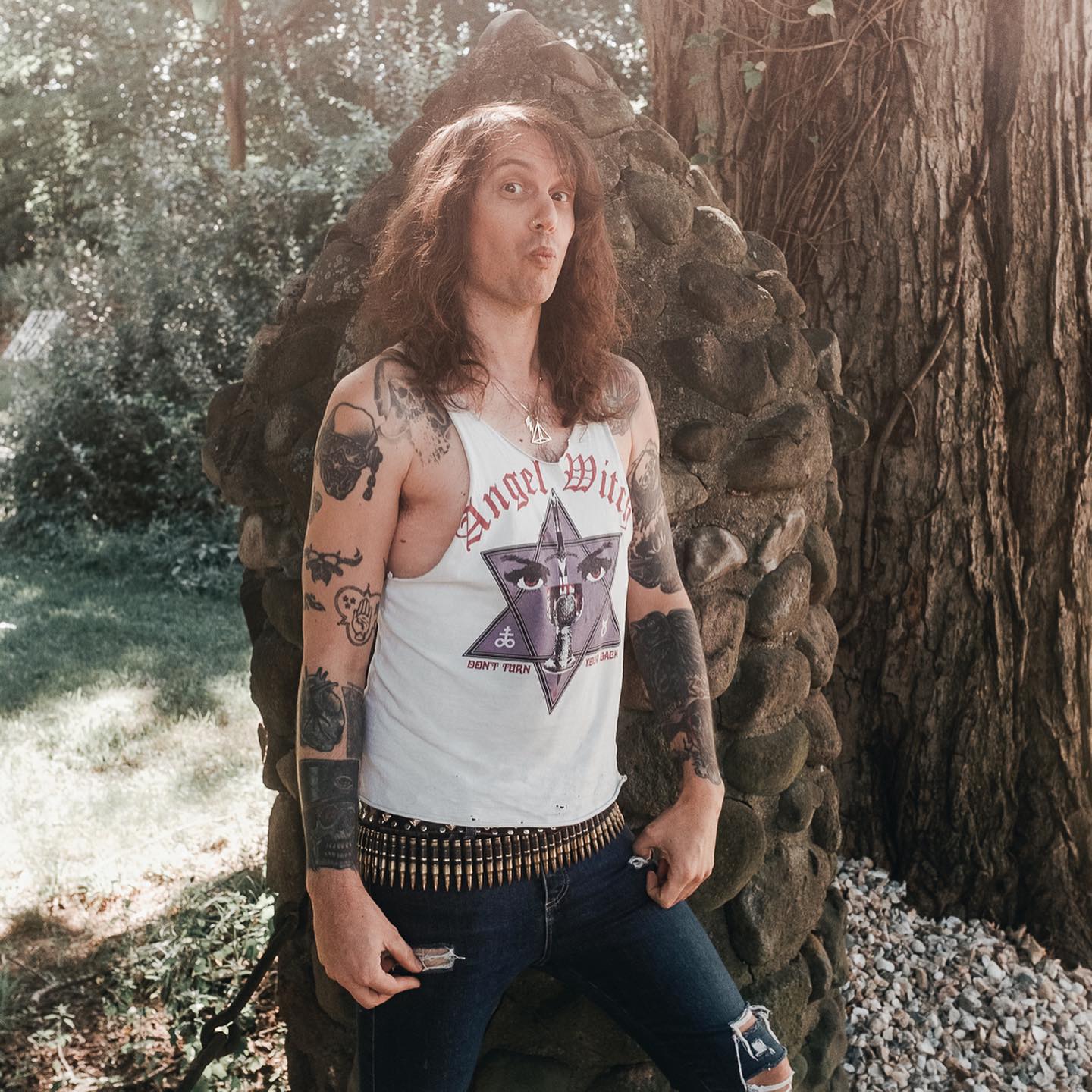 Thank you. Last word is yours.
Thank you to everyone out there supporting underground metal. 
Klemen Breznikar
---
Haunt Facebook / Instagram / Twitter / Bandcamp / YouTube