Robo Pumpkin | Interview | New Album
Writers love to write about writing. We see this in all types of art, from novels to films to music. Boston's Robo Pumpkin are carrying on this grand tradition on their newest record 'yourhouseistheonlyplaceifeelathome'. While it's a record chock full of driving Midwestern emo, it's also an amazing album about the joy and pain of writing songs.
---
Max Adams is the brain behind Robo Pumpkin. Though only 21 years old, Adams has mastered the art of writing heart-on-sleeve emo songs. Adams says that the album's lyrical content is "centered around childhood friends pursuing similar dreams with wildly different executions. The two of them will have to deal with the sudden death of their best friend." In that way, 'yourhouseistheonlyplaceifeelathome' listens like an auditory novella.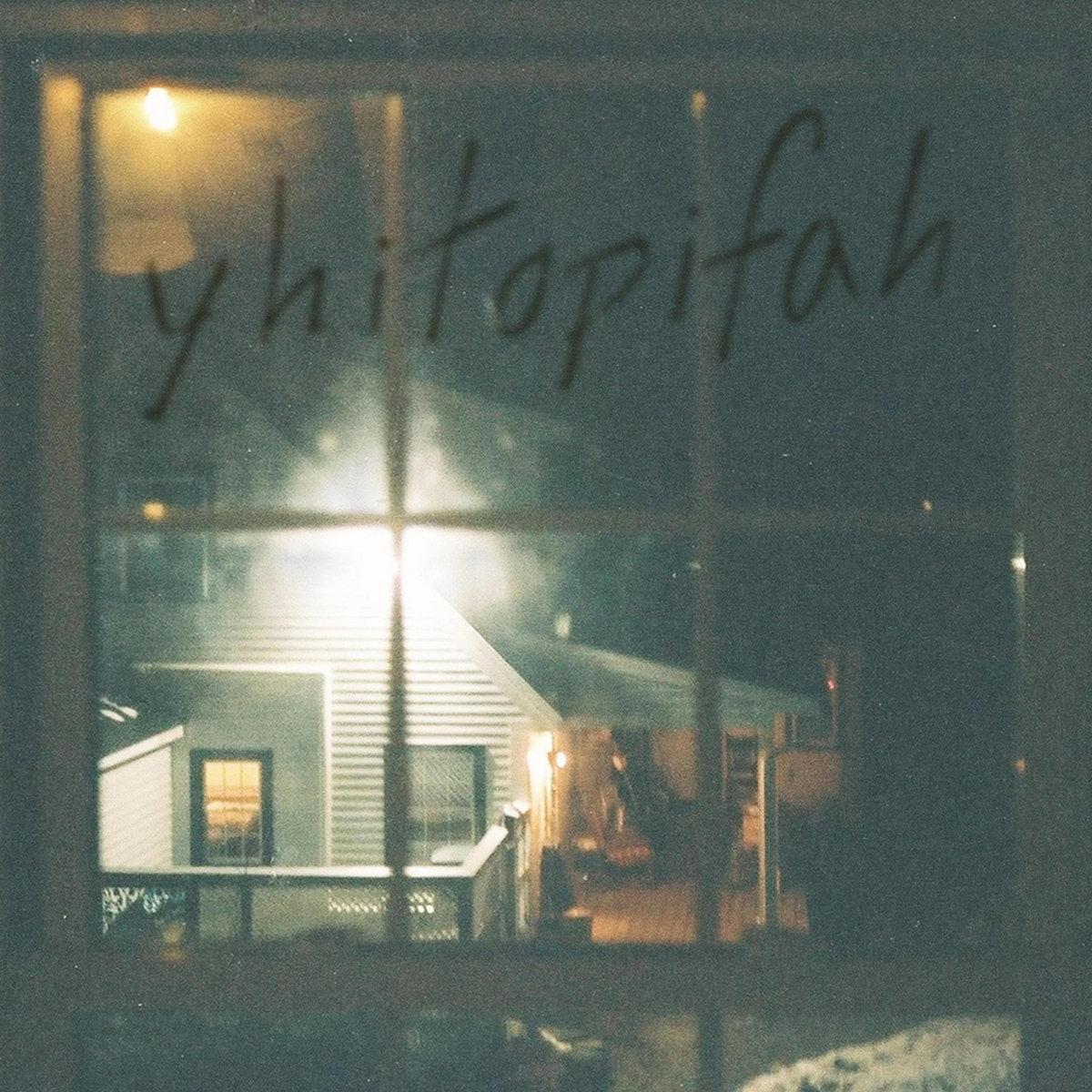 The music, then, almost functions as a soundtrack to the story. Beautifully distorted bass captures the essence of emo music, with mathy riffs still taking center stage. I honestly can't believe that Adams is playing these riffs on a bass guitar. The thicker strings help the riffs to feel full and resounding. Adams' voice mixes nasal whine and guttural howl, sometimes simultaneously. On 'Until Then,' Adams sings "You told me you love me just enough to cry." Adams has a gift for distilling a complex emotional landscape into a single line like this. The record is full of these gut wrenching phrases that sneak up almost out of nowhere.
Over the past ten or fifteen years, emo has gone through several revivals. Bands like Robo Pumpkin remind us that emo is alive and well. And yes, twinkly bass does sound as cool if not cooler than twinkly guitar. Listen to 'yourhouseistheonlyplaceifeelathome' below, and stick around for an exclusive interview! 
What inspired you to write mathy riffs using only a bass guitar?
It is the instrument I love, so it's what I make music with. I see it no different than if I used any other instrument, and I believe it will become more common in the future.
Has it been a challenge to fill out the songs live? What strategies do you have for translating a drum and bass duo in a room?
I make sure that all the songs I write and record are playable in the two-piece live format.
Would you call this album a concept record?
The album is certainly a concept record. This is my first time writing fiction and I believe it was a huge success. It started just because I had nothing to write about as I felt my life was at a standstill, but the more I wrote the more I was able to use pieces of my life in the story. Although it is fiction, it feels real to me.
Is the narrative autobiographical? Did you pull from your own life to write the story of these two friends?
The album is not autobiographical, however I pulled experiences and feelings from my own life and put them into the narrative. I see myself in all the characters and connect with all of them.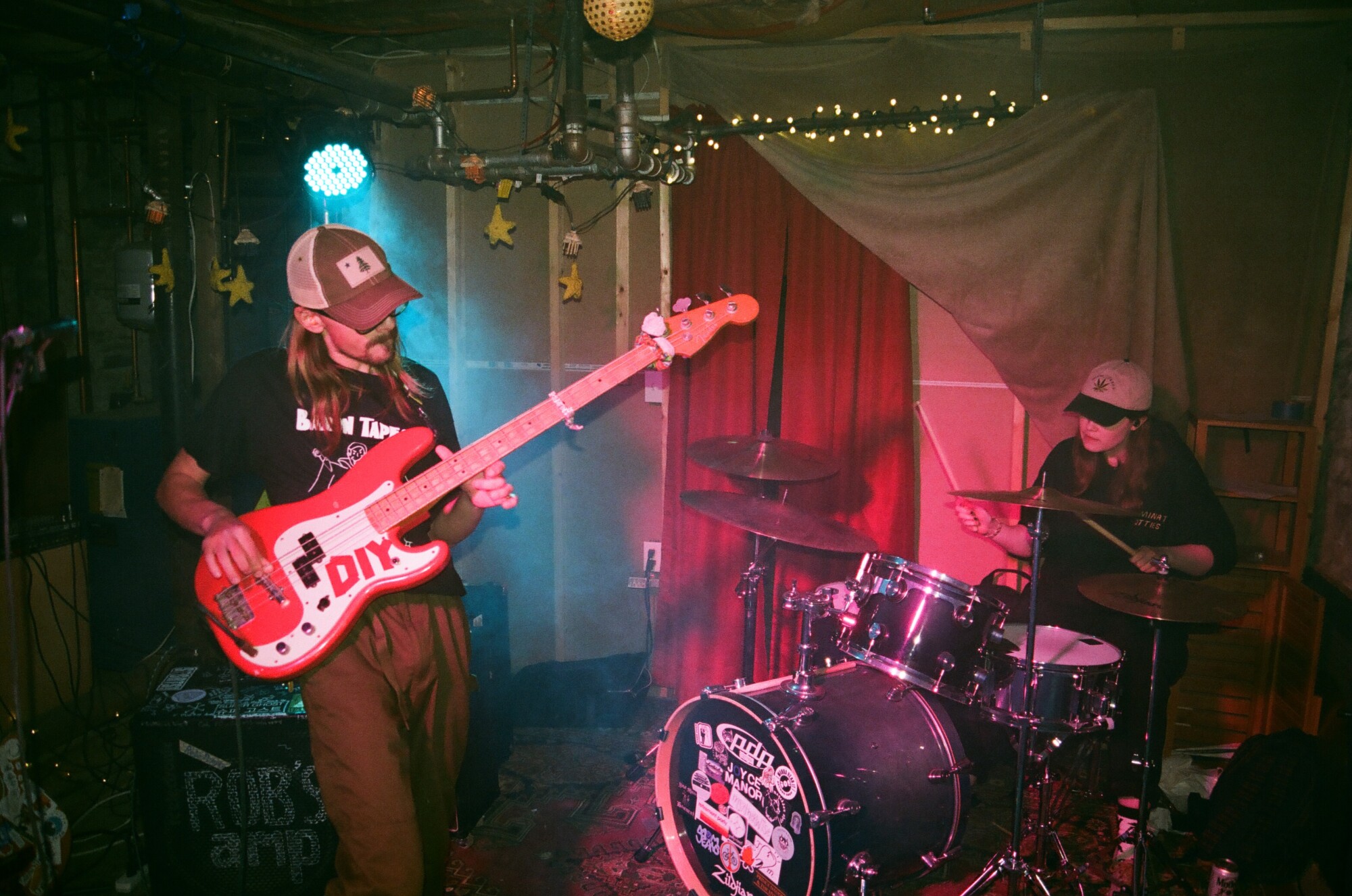 Any plans to tour this year? Where can we find you?
I am based in Boston and will be playing shows here periodically along with some shows around the east coast.
---
Headline photo: Julia Harcourt
Robo Pumpkin Facebook / Instagram / Twitter / Bandcamp / YouTube