Linda Thompson Kenis | Interview | "Living in a closed community taught me patience"
Linda Thompson (now Kenis) is one of the most recognised voices in the British folk rock movement of the 1970s.
---
It began when she joined the Bunch, a loose supergroup of folk rock artists including former Fairport Convention members Sandy Denny, Richard Thompson, and Ashley Hutchings which recorded an album called 'Rock On'. Linda teamed up with Simon Nicol and Richard Thompson (after he had left Fairport Convention). Calling themselves Hokey Pokey, they toured as a trio. The next album, 'I Want to See the Bright Lights Tonight' (1974) was credited to "Richard and Linda Thompson". More albums followed before she began a solo career.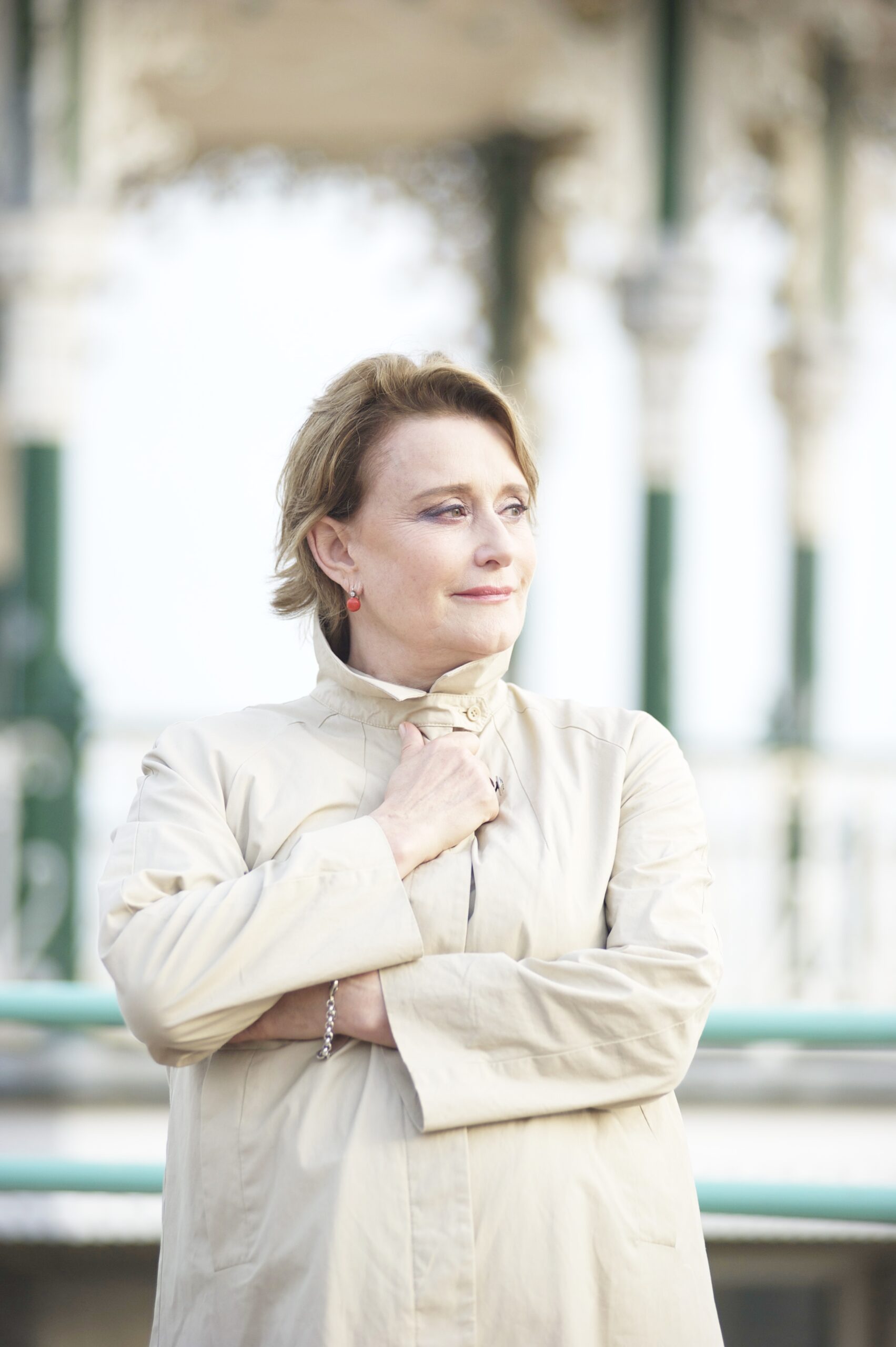 "Circa 1966 was a good time for folk clubs. There were millions of them"
What was it like for you growing up in Glasgow?
Linda Kenis: Well, it's a Port Town. Port Towns are always tough. The docks in Glasgow saw a lot of flotsam and jetsam, human and other. Because sailors would come home with Motown records and Sun records, I think Glasgow had a very strong musical base. The first music I listened to was American. I didn't really know there was anything else. Folk music at school was tragic dreary stuff. Then I discovered trad music and it changed my outlook a lot.
How would you describe the folk scene back in the 60s? There were quite a lot of great singer-songwriters playing folk clubs regularly. How do you remember your early beginning that started around 1966?
Yes. Circa 1966 was a good time for folk clubs. There were millions of them. The Scottish clubs had people like John Martyn, The Incredible String Band, Ewan McColl. That kind of thing.
You started to study modern language and moved to London. That must have been quite a change for you?
I moved to go to University. I studied business and modern languages. God alone knows why. I loved the Romance languages and still do, but me and business were strange bedfellows. I can't even balance a chequebook.
How do you remember going to the studio for the first time, recording the Bob Dylan song 'You Ain't Goin' Nowhere'. The single was released as an MGM single in 1968 by Paul McNeill and Linda Peters.
I remember thinking the English session musicians didn't really cut it, and neither did I! Managers in those days were always wanting you to do something slightly commercial. They still do. Aaaaaaargh.
Where did you meet Paul McNeill?
I met Paul McNeill at The Troubadour in Old Brompton Rd. It was a hangout of every folky at that time.
How did you originally meet Richard Thompson?
I met Richard Thomson. in a Chinese restaurant on Kings Rd. with Sandy Denny, Nick Drake, Joe Boyd and John Wood. I wasn't that struck with him as I had eyes on Joe. Richard thought I was another Linda, Linda Fitzgerald Moore, who was Sandy's landlady, and so imagined I was very rich. Ha.
It took a while that you recorded together. When was the first collaboration? In 1972?
First recording was The Bunch record, then 'Bright Lights'. Unsure of dates.
One of the most overlooked albums that needs some further information is definitely the 1972 album 'Rock On' by The Bunch, put together by Trevor Lucas in late 1971, close to a year after his former band, Fotheringay, had disbanded. Would you like to share some of the strongest memories from it?
Making The Bunch record was fun. Everybody was drinking and bed hopping at The Manor which was owned by Richard Branson. I remember throwing up just after Sandy Denny and I recorded 'When Will I Be Loved'.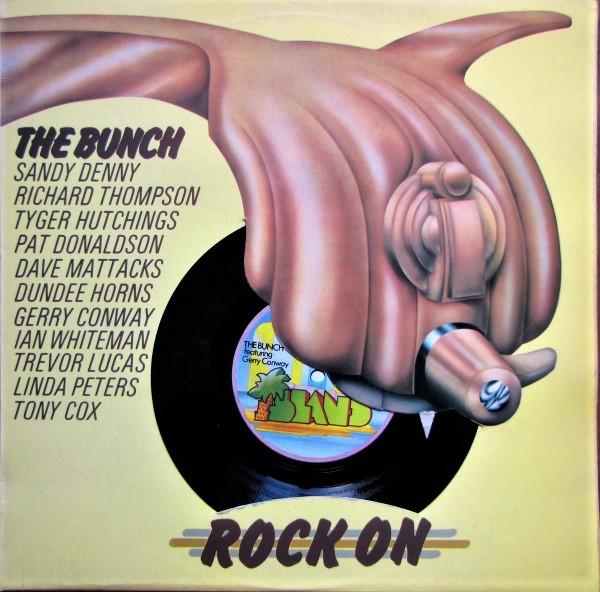 How do you remember your time as being a member of Hokey Pokey with Richard Thompson and Simon Nicol?
I remember The Hokey Pokey trio with fondness. One gig Simon Nicol and I stepped off the stage and Richard Thompson sang 'The End of the Rainbow' for the first time. We were both poleaxed by how good and how bleak that song was. Not your usual lullaby.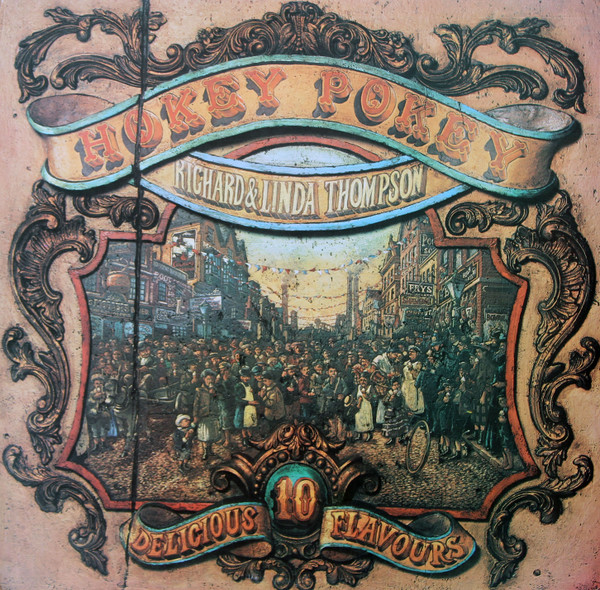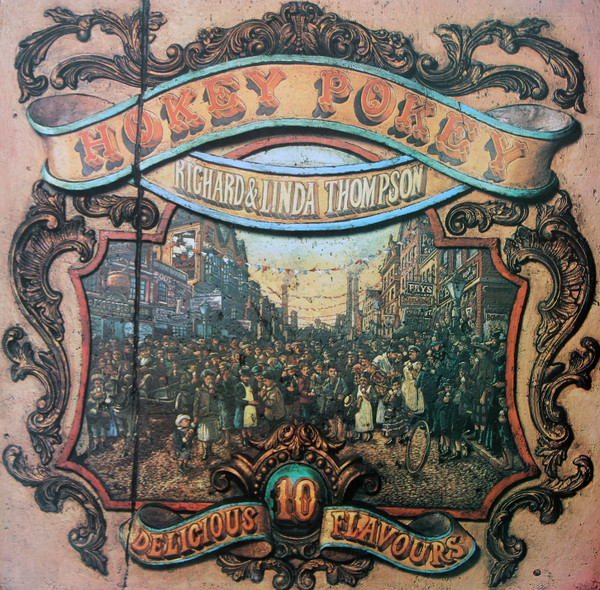 I really enjoy Fairport's album 'Rosie'…
I couldn't say what I'd think of those albums now. I don't listen.
"Living in a closed community taught me patience"
How do you feel about your exploration of different lifestyles and what being part of the closed community taught you?
Living in a closed community taught me patience. No, wait. I don't think it did. Ha.
What led to the comeback with 'First Light'?
I'm not sure what prompted 'First Light'.
What was it like for you to start a solo career?
My solo career was more working in theatre, then I decided to make a record when my mother died. Catharsis I guess.
I really enjoyed 'Won't Be Long Now,' can you share some further words about it?
Teddy Thompson and I wrote 'Won't Be Long Now,' I think, and that prompted writing further songs for an album.
One of the latest albums' was a family thing you did with the album, 'Family'. What was that like for you all? I'm guessing plenty of fun?
Family record was great fun to do. There is a lot of talent in my family.
What currently occupies your life?
A lot of interviews. I have just made a record where I wrote or co-wrote the songs and friends sing them. Rufus Wainwright. John Grant. The Proclaimers. I love it.
Do you have any future plans?
Future plans are to try and stay alive a bit longer.
Thank you. Last word is yours.
I like you saying that mine is the last word. Last word has an ominous ring at my age. Anyway, my last word is: intransigence.
Klemen Breznikar
---
Headline photo: Linda Kenis, Brighton (June 2013) | Photo by Annabel Vere
Linda Thompson Official Website